Museums aim to collect, preserve, and display elements of art, science, and culture that have a significant impact on society. Through interactive exhibitions, museums can educate the public and bridge science communication gaps. Traditionally, we think of museums displaying tangible items or works; however, one of the most significant scientific challenges humanity has faced is not so easily perceived. This challenge is climate change.
Climate change impacts myriad aspects of society. Therefore, it is important to have an informed public on the vast far-reaching implications of climate change on the planet. Moreover, climate change is impacting regions disproportionately. This makes it even more important to engage the public and advocate for climate literacy. The Climate Museum is attempting to do just that in New York City, to be the first climate change museum in the U.S. and the second in the world. I had the opportunity to connect with its founder and director, Miranda Massie, the motivated-creative mind behind this ambitious project.
The right to a healthy environment—the opportunity to thrive—is the ultimate civil right.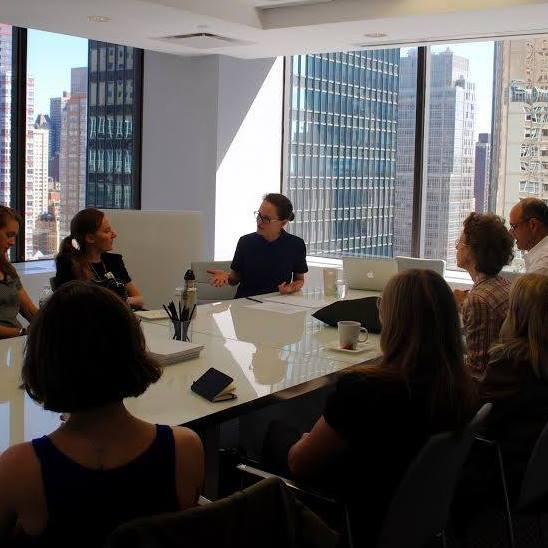 In the photo: Miranda (speaking) at the Museum's Climate Week event in September–an open house series of conversations at the Museum's offices– photo credit to Zina Precht-Rodriguez
How did you become interested in climate change and environmental advocacy? What is your vision for the Climate Museum?
I became interested in environmental advocacy after having long practiced civil rights trial law focused on racial and gender equality. It came to seem to me that the right to a healthy environment—the opportunity to thrive—is the ultimate civil right, that on which all else depends.
At first my environmental work was focused on children's environmental health—and in particular on removing potent legacy toxins from New York City schools. This was challenging, satisfying work with real impact. But as I learned more and more about the developing climate crisis, I felt an increasing level of distress about focusing my time and energy anywhere else.
Our vision for the Climate Museum: a NYC, national, and worldwide hub for climate learning and connection, for the formation of an active climate community through science, art, and dialogue. We'll focus on solutions and set in place mechanisms for sharing success stories large and small. (Balancing optimism and urgency will be our strongest tone challenge).
The Climate Museum's aspiration is to broaden out the climate-engaged public so that we can get the public policy and the private breakthroughs required to solve the crisis.
Was it difficult to get people on board to support the Climate Change Museum? How did you come up with the idea and when did you first pitch the idea? 
As for the origin of the vision, it felt much more like the idea came up with me than vice-versa. In fact, my first reaction was to think "what a fantastic idea" and dash over to a screen to find out who was working on it already. In the US, we'll be the first; there's one in Hong Kong, which we visited in the summer.
The museum has garnered generous guidance, in kind gifts, and general enthusiasm and support from an astounding array of brilliant and talented people, some of whom are identified on our websites team page. The generosity we've seen is part of what makes us know the Museum will happen.
We'll start with temporary exhibitions—our first one will be next summer on Governors Island, community meetings and forums, design competitions, move into interim space, and ultimately create the big, beautiful institution that will move a million visitors a year, changing the public conversation. Right now we have brilliant research, advocacy, and litigation being carried out, brilliant art and culture being made—in short, a large range of outstanding efforts addressing the crisis. But we don't have a broad public educational effort. That's the gap the Museum will fill.
---
"HOW CLIMATE CHANGE CONTRIBUTES TO GLOBAL PUBLIC HEALTH CRISES" by ANDREW BUDSOCK
"COMING TOGETHER ON CLIMATE CHANGE" by ANNIS PRATT
---
Do you view climate change as a social justice issue? If you can get others to think of it the same way, do you think that will ultimately rally more people to the cause?
Climate change is a huge social justice issue, both domestically and internationally, and I think that's increasingly well-understood. The People's Climate March last year made it clear how closely climate is tied to justice and to faith. Our exhibits and other programming will certainly work to build upon that understanding. Climate touches everything—from human inequality to public health to military security to food to winter sports. Without suggesting the importance of each of these categories is parallel, we will provide as many ways into recognizing climate as concrete and personally meaningful as we can.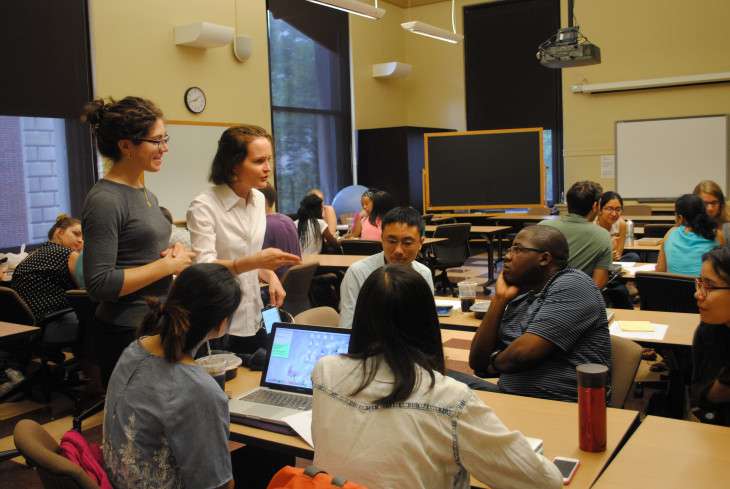 In the photo: Miranda (white shirt) guest teaching in Columbia University's Climate and Society Masters program– photo credit to Zina Precht-Rodriguez
In the next few months, the UN Climate Change Conference in Paris will take place (COP21). Do you have plans to advocate for your museum there? What do you hope to see come out of the conference?
On COP21, the museum team will definitely be there, working to build our network of supporters! As for the outcome, I'm not a subject matter expert, but I think we all see this as the UN's last opportunity to play a generative role on climate. The more they do so, the better. And my sense is that they will do well. But even the very best they do will leave us with lifetimes of moving forward on climate. It's another argument for the museum and others like it—institutions for the middle and long term for learning and community creation. We'll be coping with climate for many decades.
Climate change is a huge social justice issue, both domestically and internationally..
It's inspiring to see someone leave their former job to pursue a passion. What motivates you?
I had a dream job but this project called me in a clarion way. There were additional dynamics around stepping up to another level of leadership that were also in play, but that's probably a story for another time. On the Museum, my certainty that it must and could be done and that I could play a useful role was total. This is an institution we need. It's an honor to be part of its birth. (My mom would also tell you that I pathologically lack risk aversion!)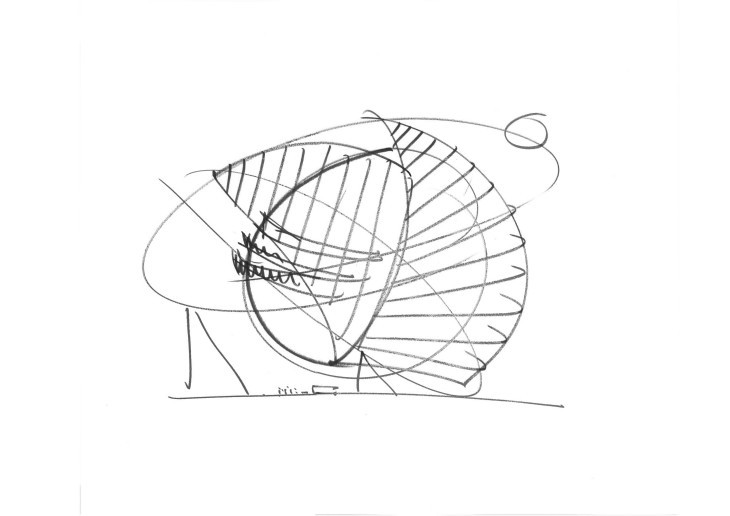 In the photo: Climate Museum sketches by Olafur Eliasson 2015 (also feature image)
How can we support the Climate Museum?
As for what your readers can do, there are many connections and resources that can help us move forward into our first public programming. Most important at the moment are both runway funds to maintain our fast pace of moving forward and operationally building our lean team, and sponsorships at higher-bore levels for the programming that begins next year. We'd be thrilled to have conversations with engaged philanthropists on either or both of those, and to field any other interested questions.