Could mushrooms help tackle mental health issues? You might have heard about innovative mushroom-based materials that could replace leather or plastics. There is also some mushroom-based meat. But did you know there are startups using mushrooms as the main ingredient for supplements that could benefit mental health?
Mushrooms have been used for different purposes for over a thousand years. Lately, companies have re-discovered mushrooms as a key ingredient for supplements, and in this article, we review five companies on a mission to make tackle mental health issues with mushrooms.
5 Companies using mushrooms for mental health
This Canadian-based startup sells organic and vegan supplements made of pulverized mushrooms blended with other natural ingredients. The latest supplements they launched are specifically designed to help with memory and relieve stress. Other interesting products from this company are mycology supplies that could help anyone grow their own mushrooms.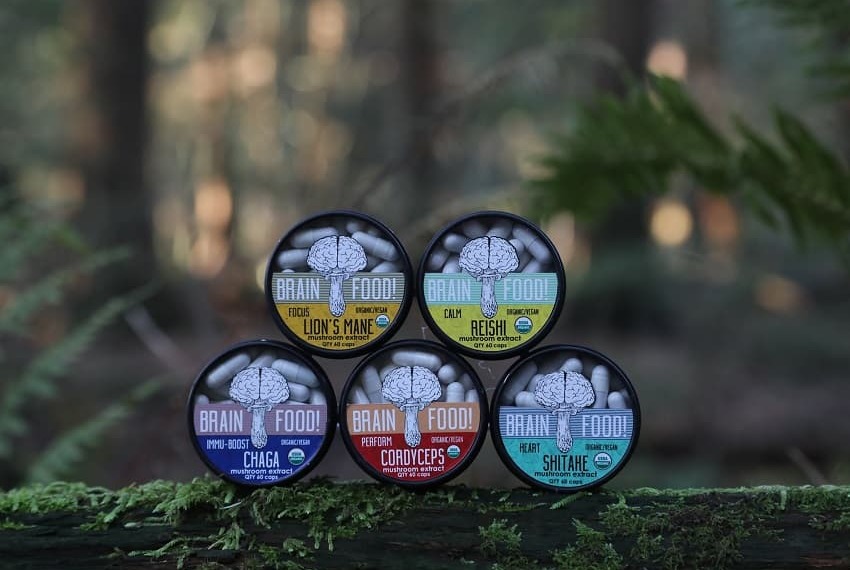 Shroomi Health – Organic functional mushroom
Shroomi is is an organic functional mushroom company based in California. It produces nutrient-dense mushroom foods that taste great and might have potential health benefits. One of the most interesting products from Shroomi is an organic functional coffee. This coffee contains a blend from Nicaragua mixed with 16,000mg of lion's mane, reishi, and Chaga in every coffee bag. According to Shroomi, this coffee could benefit the most those that need help focusing.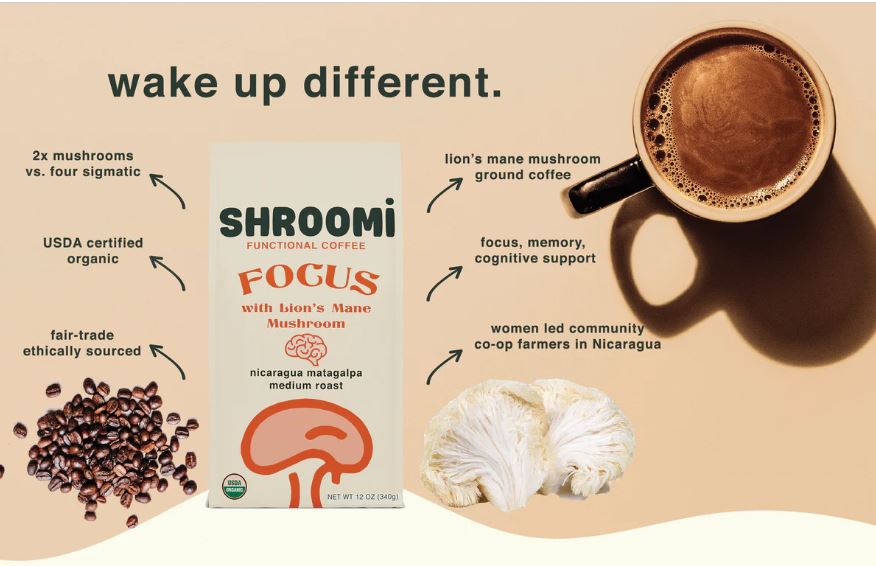 ---
---
Earth Resonances believes natural medications including herbs, plants, and fungi could be ideal support for mental health issues. The company promotes microdosing of its fungi and plant-based products for personal transformation, spiritual awakening, and therapeutical use. According to Earth Resonance, unlike current non-plant-based medicines that only treat symptoms, illness can only be cured with an integrated approach that includes psychological support and plant-based therapy. Microdosing is a key part of this.
Mushroom Revival – functional mushroom fruiting bodies
Mushroom Revival uses 100% mushroom-fruiting bodies for their mushroom-based supplements. The company based in Austin, Texas is organic vegan and kosher certified. Its supplements could have different purposes: from boosting immunity and energy to helping calm and clear your mind.
Another great initiative by Mushroom Revival is they plant a tree for every purchase customers make and so far they already planted +50,000 trees and counting.
Gwella Mushrooms is a  bit "different" from the other startups on our list. The company strives to make plant-based medicine and psychedelics the norm. According to the founders, our society is normally ok with drugs that can fix something but is normally against drugs that can help create.
Raise awareness and drive the change around this, was the founders' idea when they launched Gwella:  "build a company that focuses on what Gwella calls the 'plus six', not the 'minus six'." Will Gwella manage to turn psychedelic mushrooms into a "normal" consumer product? Undeniably it is quite a challenging task.
---
Editor's Note: The opinions expressed here by Impakter.com columnists are their own, not those of Impakter.com –In the Featured Photo: Mushrooms in a forest. Photo credit: Unsplash.