Packaging is more dangerous than you think !
Packaging contributes to a billion tons of waste globally every year and that " unrecycled" packaging can cause many harmful effects to our planet.
Although, you may think that "cars" might be the main issue for greenhouse gases, the truth is "packaging" is the real villain. "Approximately 1.9 million tons of packaging waste emit the same amount of greenhouse gases as 860,000 cars"
However, we can't get rid of every single packaging even if we wanted to. Packaging is still necessary for both of the buyers and producers. It means that the only thing we can do is to make it as sustainable as much as possible.
So, What exactly is Sustainable Packaging ?
Sustainable packaging is basically packaging that is made from long-lasting materials, ,including using renewable energy in the production process. It is based on the idea of reduce, reuse, and recycle and meets all the criteria in terms of performance and cost.
These are five ideas to help you make your business' packaging more eco-friendly!
Kraft paper
Kraft paper can be naturally biodegradable and it is very easy to find, which is why it has become one of the most popular eco-friendly materials used for making packages. Among all the paper packaging, it is the most durable. People use what we call " virgin wood pulp" to make "kraft paper", which is eco-friendly and recyclable. Moreover, it can be recycled up to 7 times. Not only can be used for many purposes, but it also resists grease and oil, which is why it is very suitable for packing delivery food.
Returnable packaging is an oldie, but a goodie
Having packaging that can be returned is a great way to make sure that the packaging never ends up in a landfill. A long time ago, the milkman would bring milk to your door in the morning and then pick up the empty bottles to clean and use again. Although this idea might seem old, it can assure you that there will be no harm to the environment. Furthermore, it can be an easy way to support circular economy in order to save our planet from single-used packaging !
Cornstarch
Cornstarch packaging is a 100% biodegradable alternative to polystyrene (Styrofoam) and plastic. It comes in both transparent and opaque varieties and used in a variety of applications. It is perhaps one of the most convenience eco-friendly materials, because it is cheap and there are no harmful toxic substances in it. In addition, it is easy to find, so no worries about the shortage of the materials!
Corrugated Bubble Wrap
Bubble wrap is essential when it comes to protecting fragile products. All those breakable products you can imagine, like a glass of wine, jars or cups, need bubble wrap. However, those wraps are made from plastic, which will soon end up in landfills. Luckily, a number of alternatives, including this corrugated bubble wrap, provide the solution. The small cuts on the wrap protect against shocks just like normal bubble wrap. The only disadvantage about this is that you don't get a chance to pop the bubble !
Recyclable Air Pillows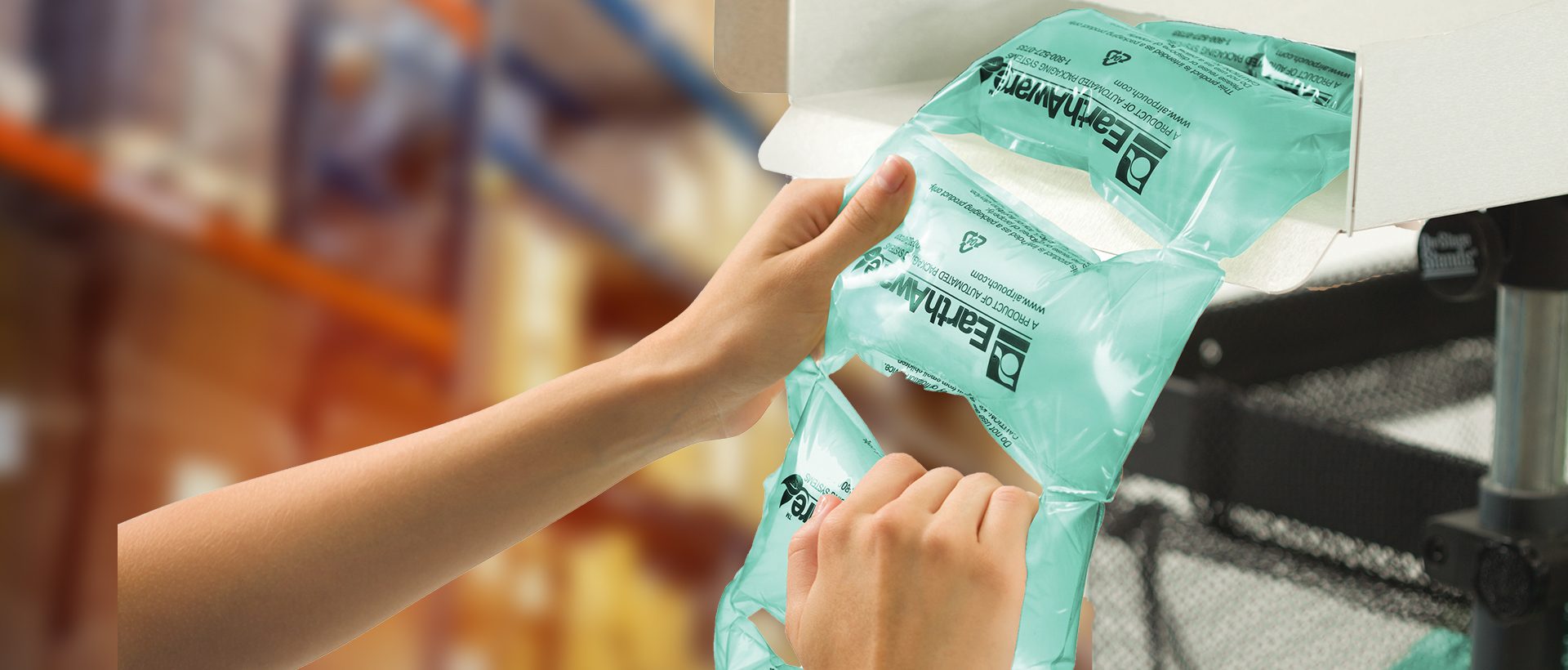 Instead of using Styrofoam or bubble wrap, why not use inflatable air pillows? They come in a variety of sizes with great padding or filling spaces in boxes. Those air pillows are basically little bags that filled with air.
Comparing to cushioning materials, they use fewer plastics in production and transportation. Also, they can be used more than once, are biodegradable and recyclable and ensure that your air pillows are from of 100% biodegradable and recyclable materials.
Do you have your own sustainable business? Apply today to join our family of ethical and eco-friendly businesses on the Impakter Eco marketplace. 
Editor's Note: The opinions expressed here by Impakter.com columnists are their own, not those of Impakter.com. — In the Featured Photo: Sustainable Packaging Insights Source: Ecobahn