Impakter recently sat down with Hannah, Jö, and Sam of the indie-rock band Luna Rose to discuss the band's inspiration behind their debut EP Radio Silence, what it is like playing music in New York City, and what is next for the band's future. Formed out of three unlikely happenstances brought on by the cosmos, Luna Rose is all about creating music. The band's hang-out vibe and unique song writing, apparent in Radio Silence, as well as their passion for performing, make Luna Rose a must see for any indie-rock listener in New York City.
Hannah Rose – Lead Vocals, Guitar
Jö Wagner – Drums, Vocals
Samuel Jane – Lead Guitar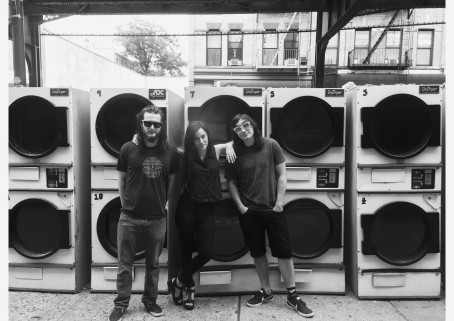 I would love to hear more about how you formed the band – What were the three unlikely happenstances, brought on by the cosmos?
Hannah: We definitely are three very different individuals. Sam and Jö went to college together and I was living with a roommate who had gone to High School with Jö. I happened to meet Jö when he moved to the city and one day showed up to the apartment. My roommate introduced him as the guy who played guitar and wrote songs from her high school. The first night I met him we picked up a guitar and traded songs. We're both songwriters, so it was an immediate "I want to hear your song" and "what was that lyric about?" From that night on, we contemplated doing something musically, but we weren't sure what we wanted to create. Then one summer day, last summer, my roommate and I were meeting Jö in Washington Square Park, and Jö brought Sam along.
Jö: It was very informal at the start and then one thing lead to another. We had a connection and things formed from there.
---
Related Articles: "MAKING ART FOR THE END OF THE WORLD" by ELEANOR KAVANAGH BROWN
"PEACEFIRE – AN INTERVIEW WITH TOM ERBA" by JESSICA BRASSINGTON
---
How did you decide on the band name Luna Rose?
Hannah: Luna Rose — I went back and forth with a lot of ideas. The boys gave the naming power of the band to me.
Luna Rose means many different things to me. My mom, who is a studio musician, raised my sister and I. She is one of my biggest influences. Her stage name is Holly Moon. All throughout my life, the moon has been symbolically present. That is where the idea of Luna came about. My middle name is Rose, and the boys (Jö and Sam) always call me Hannah Rose. It's a very familiar term to me. That is how Luna Rose was formed.
Luna Rose represents a sense of home and coming together, what I feel with Jö and Sam.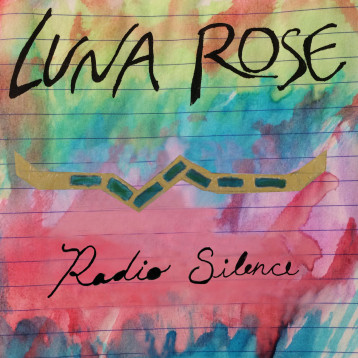 Let's talk about your debut EP, radio silence, tell me about the process, and inspiration behind its creation.
Jö: Hannah does most of the song writing. She comes to us with very raw songs, and Sam and I throw our spin on it.
Hannah: They do way more than that. The project started up very organically. Jö and Sam happened to like my writing, which is something pretty rare. I took my songs and showed them to them and they took them in. Sam and Jö added insane guitar melodies, harmonies, and placements. They gave the songs life and rhythm. It really was a collaboration. The EP really were the four songs that stood out to us the most.
Jö: They were the first songs we played together.
Hannah: Nostalgia especially; it was our first song that we decided we should do something with. It took its form with all of us coming together. The songs would not be the songs they are now without Jö and Sam.
Choosing a title track is definitely a difficult task, I've personally had to advice many artists in the process. How did you choose Radio Silence?
Jö: Radio Silence was an all-encompassing concept, rather than just a song. It represents being shut out or buried down or beaten up and hurt in some way. There are some uplifting songs in there.
Hannah: Heat Bandit is an uplifting song and there is a lot of sentiment in the songs, but all of the songs carry the same theme of being confused in the world. The theme of being shout out, figuring out how to keep going about your day, handling all the weird pressures and still finding someone to communicate with. It all came from there.
NYC is such an amazing place for music, especially Indie Rock. How has New York shaped you as a group?
Sam: There's a lot to choose from and there's a lot to do. Being in New York makes you prioritize what you want to do. It's a great place to play music too. There are so many venues and places to practice, as well as being able to spread music out across to different people and grow a fan base quicker, getting people out to shows.
Hannah: Definitely the accessibility of New York; people can come out to any place. Fans are down to go to Brooklyn, they're down to go Downtown. It's all very nearby. I'm learning a lot about the New York music scene. There is so much out there.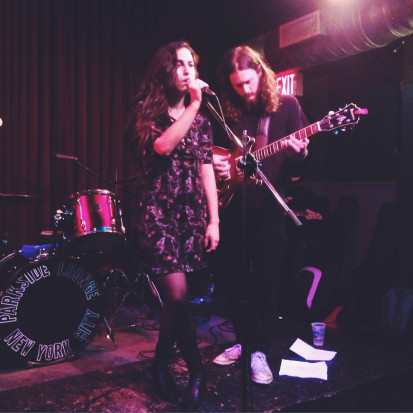 You've just come out with an incredible EP, what are the touring plans?
Jö: Right now, we're playing a ton of shows in NY. We have an album written, which were going to be recording. So while were getting that done, we want to play a ton of gigs here in New York.
Sam: The biggest challenge is going to be deciding what songs are going to go on the album, Hannah being a songwriter writes so many amazing songs.
Hannah: For our new music, we've really started to create things together which is awesome.
Jö: It's a lot less of learning our parts and adding stuff to it, and shaping it.
Sam: As far as touring, we really want to continue to gain a following here.
Hannah: That's our main goal, spreading music.
Jö: There's so many places to play in New York.
Sam: We could do a five boroughs tour.
Most memorable show?
Jö: Our most recent one; when we played The Bowery Electric. Hannah let me rap.
Hannah: I would say the same
Jö: We got a very unexpected encore, which was very cool.
Hannah: It was an amazing vibe; a Monday night, 10:30, we didn't think a lot of people would show up, but the room was great. We had a lot of fun. Jö rapped, which was cool.
Jö: We threw a new song in the set list too. One that we shaped together.
Hannah: Our new songs went very well, which we were very happy with.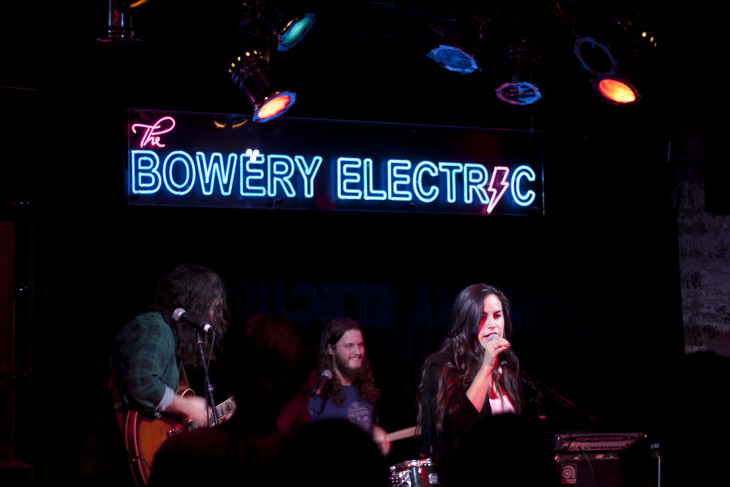 How can your fans interact with you?
Jö: We try to keep our hangout vibe, push that out into the ether, through social media and talking at shows.
Hannah: With the combination of our personalities, we like to keep it silly, keep it light. We like to be approachable and hear from people who hear our music. Being as open as we can and hanging out with our fans.
You're creating something the fan can relate to and that's very important.
Jö: If you can support us with your smile and let us keep having fun, that's amazing.
Hannah: That's amazing, and that's why we do it.
What's next for Luna Rose?
Jö: A lot of writing and switching up instruments.
Hannah: We're excited to be creating songs together and shaping our sound. We're discovering what makes us as a band.
Jö: And definitely a lot more creating.
Hannah: Playing as much as we can, building our fan base, and spreading the Luna Rose love.
Luna Rose and the debut EP Radio Silence can be found at www.lunarosemusic.bandcamp.com/releases