Taking place from July 24 to 26, the UN Food Systems Summit+2 Stocktaking Moment (UNFSS+2) is currently underway at the Food and Agriculture Organization of the United Nations (FAO) headquarters in Rome. Around 2,000 participants representing over 160 countries, including over 20 Heads of State and Government, are expected to attend.
"This is a gathering about food systems. But it is essentially about people in need — and the need to fulfill the most basic of human rights. The right to food," UN Secretary-General António Guterres said at the summit on July 24. 
The primary objective of the three-day meeting is to provide countries with a productive platform to assess the progress made on the commitments made during the inaugural Food Systems Summit in 2021. 
The meeting also seeks to identify successful initiatives, address persistent obstacles, and prioritise future actions for advancing the food system's transformation.
Qu Dongyu, the Food and Agriculture Organization of the United Nations Director-General, said ahead of the summit: 
"The UNFSS+2 stocktaking meeting will be an important occasion to further strengthen political commitment and pathways for implementation at global, national and sub-national levels. The historic task we are facing is clear: defining a holistic, coordinated and science-based approach to making our agrifood systems more efficient, more inclusive, more resilient and more sustainable for better production, better nutrition, a better environment and a better life, leaving no one behind."
The Global Food System: Key Concerns and Challenges
The UN estimated that approximately 783 million people worldwide were experiencing hunger in 2022. 
In light of this staggering figure, the UN Secretary-General remarked: "In a world of plenty, it is outrageous that people continue to suffer and die from hunger."
Moreover, the UN's last report on food security and nutrition, released on July 12, warned that hunger and malnutrition are further rising, especially in Africa, Western Asia and the Caribbean.
Furthermore, the report found that more than three billion individuals lacked access to healthy and nutritious food.
🔴Between 691 & 783 million people faced hunger in 2022.

Progress was made towards reducing hunger in Asia & Latin America. But hunger was on the rise in Western Asia, the Caribbean & all regions of Africa.

The @UN's #SOFI2023 report👉 https://t.co/9MLcci8oB4 pic.twitter.com/NerrrhJldq

— Food and Agriculture Organization (@FAO) July 12, 2023
In his press conference, Guterres linked this to one of the underlying challenges faced by many developing countries: their limited financial resources.
The UN has been addressing the financial and debt challenges of developing countries in the run-up to the G20 financial minister meeting, which was held earlier this month in India, and has called on finance ministers worldwide to work towards restructuring the global financial system.
Unfortunately, the G20 summit failed to reach an agreement on debt restructuring and the debt burdens of low-income countries were not given the necessary attention.
As Guterres now explains: "[W]ithout access to financing and debt relief, developing countries are struggling to invest in food systems that can reach all people with the nutrition they need to live healthy lives."
What a Waste! #idaflw #fao #zfwi #sdg12 #sdg2 pic.twitter.com/rgWOb6Om2L

— Zero Food Waste Initiative (@ZeroFoodWasteIn) October 1, 2022
While addressing hunger remains a paramount goal, the issue of food waste presents an equally important problem within the global food system. 
Nearly 13.8% of food is lost in supply chains, which translates into economic losses as well as waste of resources and emissions that went into producing the food. 
This highlights the urgent need for better food distribution and management systems to ensure that food reaches those who need it most.
At the same time, approximately two billion people are grappling with the challenges of being overweight or obese. 
Adult obesity is worsening, and more than one in eight adults in the world is obese.

New @UN report on #FoodSecurity and #nutrition shows that food insecurity can lead not only to hunger, but also overweight and obesity https://t.co/cOixQDdxSn #NutritionDecade #SOFI2018 pic.twitter.com/7Q2ZnaFpfm

— World Health Organization (WHO) (@WHO) September 11, 2018
Moreover, the current global food system has a substantial negative impact on the environment, with food production contributing to roughly one-third of all greenhouse gas emissions. 
The industry utilises 70% of the earth's freshwater resources, causing great strain on water availability in numerous regions.
---
---
Meanwhile, the destruction of natural habitats to accommodate agricultural expansion is threatening ecosystems, the food system being the primary driver of biodiversity loss.
Even more, droughts, storms, and other climatic disturbances have become more frequent and intense, leading to reduced crop yields, livestock losses, and disruptions in food supply chains. 
Halted Grain Deal Further Impacts Food Security
Undeniably, the recent decision by Russia to cease the grain deal that facilitated exports from Ukraine has had far-reaching consequences on the global food system. 
The Black Sea Initiative, a significant UN-brokered agreement signed by Russia, Türkiye, and Ukraine in July 2022, played a crucial role in permitting the safe export of grain, fertilisers, and other food from Ukrainian ports situated in the Black Sea region.
Crops from Ukraine have been a vital source of nutrition for people around the world, including those living in countries that are already grappling with food insecurity. 
I strongly condemn Russia's cynical move to terminate the Black Sea Grain Initiative, despite UN & Türkiye's efforts.

EU is working to ensure food security for the world's vulnerable. #EUSolidarityLanes will continue bringing agrifood products out of Ukraine & to global…

— Ursula von der Leyen (@vonderleyen) July 17, 2023
The Black Sea Initiative not only facilitated the flow of agricultural products but also helped bring down the cost of food and stabilise global food markets.
The deal enabled the shipment of 725,000 tonnes of wheat to aid those in dire need in countries such as Afghanistan, Ethiopia, Kenya, Somalia, Sudan, and Yemen.
Now the abrupt termination of the grain deal raises concerns about potential repercussions on global food security, pricing, and accessibility. 
Guterres has appealed to Russia to reconsider its decision.
Transforming the Global Food System: Key Areas for Improvement
In his press conference, the UN chief outlined three crucial steps to improve food systems: increasing investment in sustainability, prioritising people's needs over profits and promoting environmentally friendly practices, including resource conservation, emissions reduction, and climate change mitigation. 
Additionally, the FAO stressed the importance of measuring progress in transforming food systems to achieve the 17 Sustainable Development Goals (SDGs) established in 2015.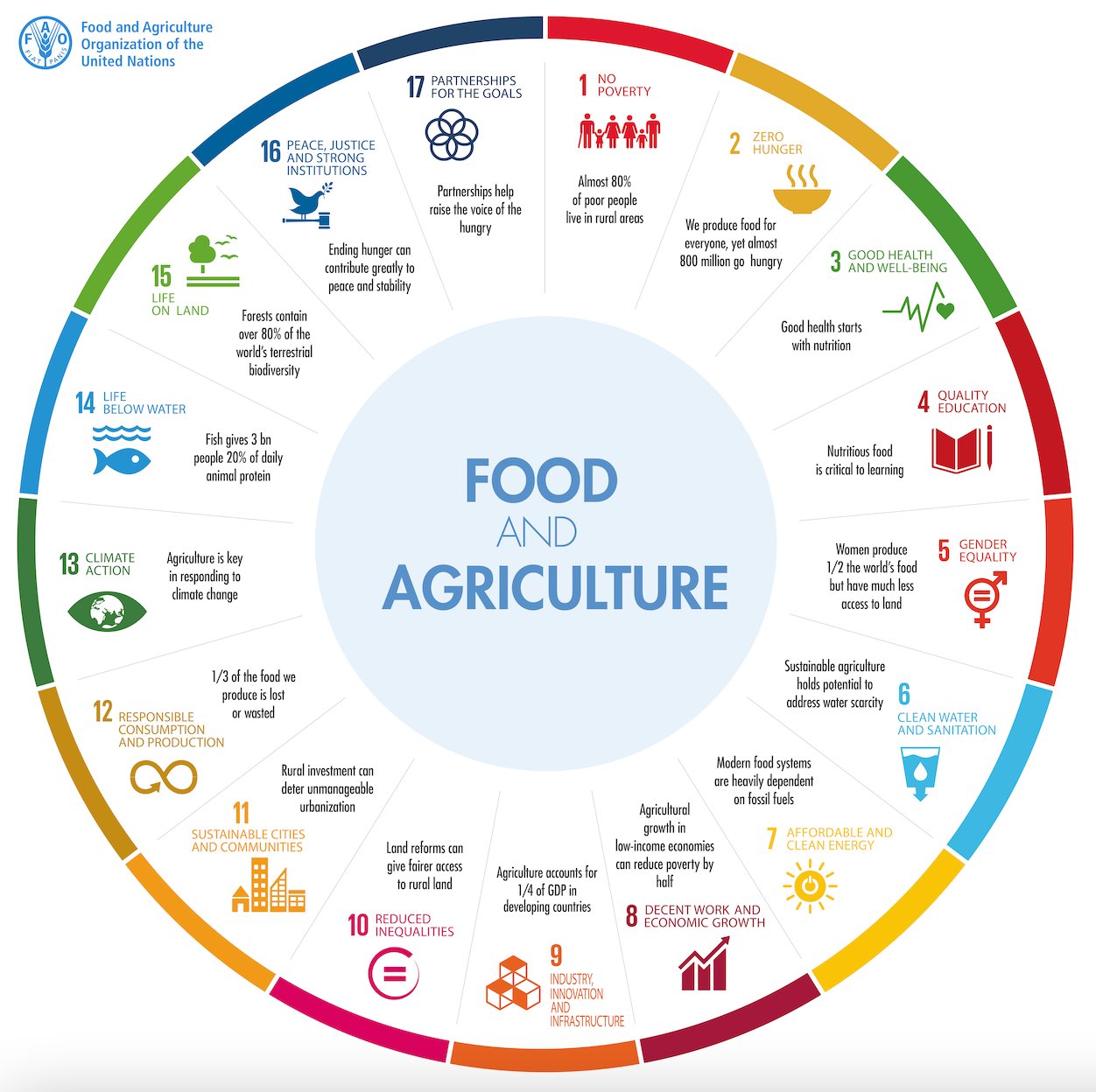 To address the challenges ahead, the UN chief emphasised several viable solutions, such as enhancing farming practices, optimising water usage, improving packaging, afforestation, tackling food waste and debt relief. 
"​​Let's not forget, for that developing countries to be able achieve these goals it is absolutely essential to massively scale up debt relief and guarantee long-term investments for those countries to be able to overcome the asphixy there are currently facing," said Guterres.
In a press release, FAO said it will present a roadmap highlighting agrifood sector solutions for ending hunger and promoting climate action at the UN Climate Conference COP28 in the UAE in December. 
Hopefully, the ongoing UN Food Systems Summit +2 Stocktaking Moment will yield much-needed solutions for improving the efficiency, inclusivity, resilience, and sustainability of our future food systems.
Note: Impakter will update this article as more news from the UN Food Systems Summit become available. 
---
Editor's Note: The opinions expressed here by the authors are their own, not those of Impakter.com — In the Featured Photo: Upcoming Storm Over a Grain Field. Featured Photo Credit: David Taljat.