Agriculture is at the center of some of the great challenges facing the human population, including food insecurity and climate change. To meet the needs of a growing population while adapting to and minimizing the effects of climate change, sustainable agriculture and food practices are crucial. We urgently need to implement sustainable food systems with a farmer-responsive approach. 
A sustainable food system is defined by practices that do not compromise future generations – a "future-friendly approach." It supports a more productive and resilient ecosystem where there is equitable access to quality, safe food, and small farming communities are supported to develop and thrive. 
---
---
Technology has a demonstrated capacity to champion this change. If implemented appropriately, it can help small farmers employ efficient, climate-resilient practices that increase yields, income, and even the nutritional value of their products.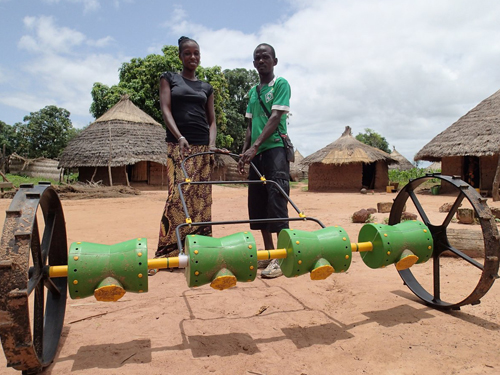 In developing nations, small farmers provide a significant 34% of the world's food supply. Yet, they often rely on traditional agricultural methods. While traditional methods are often sustainable, they are threatened by climate change. Used alone, they are unlikely to meet future production demands.
Thus, new technologies provide a seemingly suitable and effective solution to food security, rural development, and climate change. From the perspective of investment, new technologies can deliver a sustainable "new age" of small farming. However, in practice, we find an added level of complexity: the human factor. 
Despite significant time and investment in the development of new technology, farmer adoption behaviors have been observed as somewhat unpredictable and, at times, require a long transition period. This was eloquently demonstrated in household-level biodigester programs across Asia and Africa.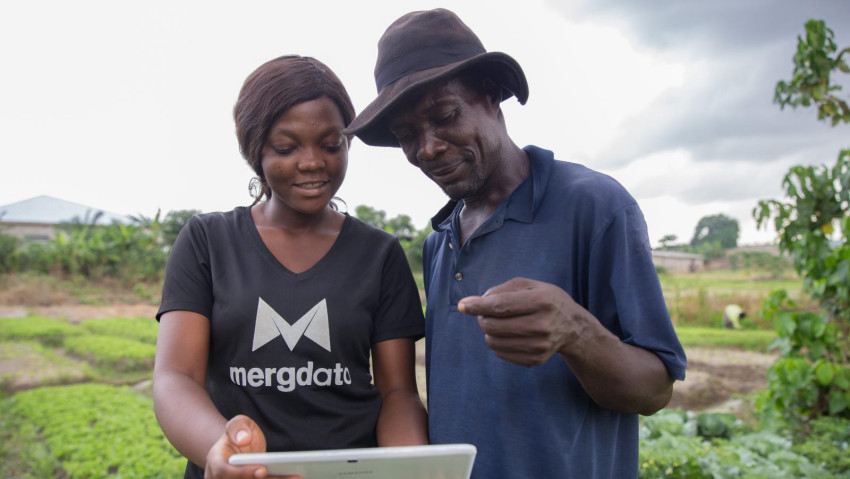 Household Biodigesters – A Disparity Between User Priorities and New Technology 
Where 38% of the world's population lack access to clean cooking technology, household-level biodigesters are expected to play an important role in the realization of Sustainable Development Goal 7 – access to affordable, reliable, and sustainable energy for all. Yet, despite reasonable uptake across small farm households in developing nations, their continued adoption fails to meet expectations. This was demonstrated through the Africa Biogas Partnership Program where 27% of biodigesters installed in 2009-2013 were not used in 2016. Investors and decision-makers have been left scratching their heads. 
Household-level biodigesters offer small farmers a unique solution to waste management. While ensuring the safe and productive removal of animal dung, compostable matter, and human excreta, biodigester technology provides direct returns and benefits to farming households. This arrives in the form of biogas and biodigestates. Biogas can be used for stove-top cooking and lighting while biodigestates provide a nutrient-rich, organic fertilizer. The benefits of biodigesters also extend beyond their primary outputs. They provide economic, environmental, social, and respiratory health benefits.
---
Editor's Picks:

    "Will we ever solve the plastics problem?"

    "Climate change & rising sea levels are claiming their first victims"
---
An evaluation of programs to date suggests that biogas adoption is limited by distinct issues. These issues include technological difficulties, household factors, socio-economic, environmental and service constraints, inappropriate community education, and inadequate implementation of policy and framework. Yet, if we look closely with a human-focused perspective, there is an evident disparity between user needs and priorities versus biodigester design, programs, and policy frameworks. This was exemplified in rural Ethiopia where the adoption of biodigesters was limited due to non-compliance with the preparation of common meals such as baked injera.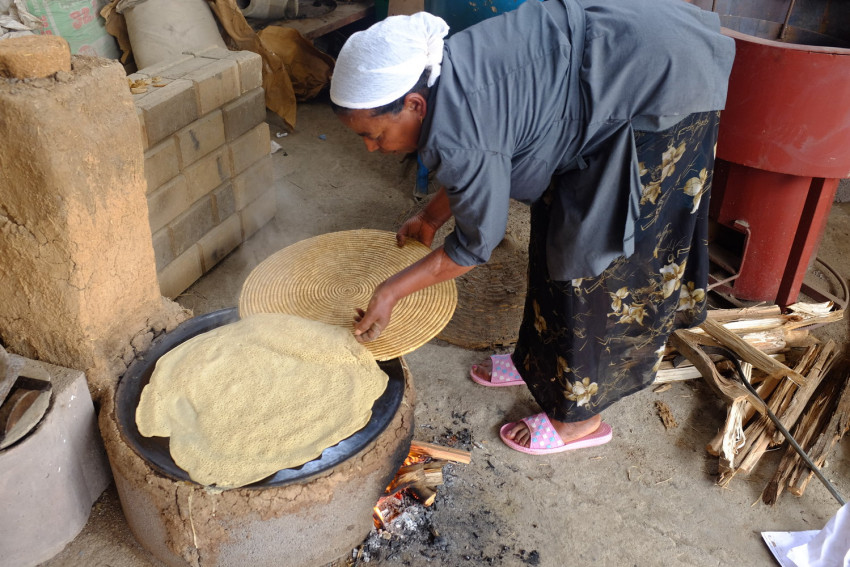 This phenomenon is not limited to biodigester programs. It extends across many agricultural technologies and demonstrates a failure to explicitly identify and incorporate user needs and priorities in the process of design and implementation. 
A Farmer-Responsive Approach to Developing New Technologies 
More than ever, it is crucial that we apply a farmer-responsive approach to develop appropriate technologies for small farmers in developing nations. This requires a collaborative effort between rural communities, researchers and industry stakeholders whereby the values and priorities of small farmers are consistently integrated into decision-making at the design, program, and policy levels. As a starting point, this process could be facilitated by multi-criteria decision-making tools. Moving forward, however, change may require a more assertive approach. This could be achieved through funding policies that incorporate participatory methods to access financial investments for new technologies. 
Technological innovation remains an important step towards sustainable food systems. Nevertheless, the success of new technologies will be reliant upon increased attention to small farmer priorities and values throughout design, program, and policy development.