The Daring Cities initiative, a collaborative effort by ICLEI and the Federal City of Bonn, stands as a testament to the determination of many urban decision-makers to meet the climate crisis head-on. In a world where climate challenges are increasingly becoming less abstract and more real, local leaders are stepping up to the challenge.
A New Frontier: Daring Cities 2023
At the heart of Daring Cities 2023 lies a theme that resonates with urgency and hope: "A just and equitable climate emergency response." This fourth edition of the initiative is a rallying call for urban decision-makers to champion climate action that not only addresses the environmental crisis but also upholds principles of justice and equality. The initiative unites mayors, researchers, technical experts, private sector representatives, and community organizers in a collective endeavour to disrupt conventional norms and carve a path towards a sustainable future.
Empowering Urban Decision-Makers
Daring Cities 2023 serves as a platform for urban leaders to lead the charge in responding to the climate emergency. A core focus is ensuring that this response also nurtures a just transition for all. This year's edition places local and regional governments at the center of multi-level, whole-of-society climate action. It seeks to empower urban leaders to forge pathways that cultivate sustainable, resilient, inclusive, low-emission, and equitable urban systems.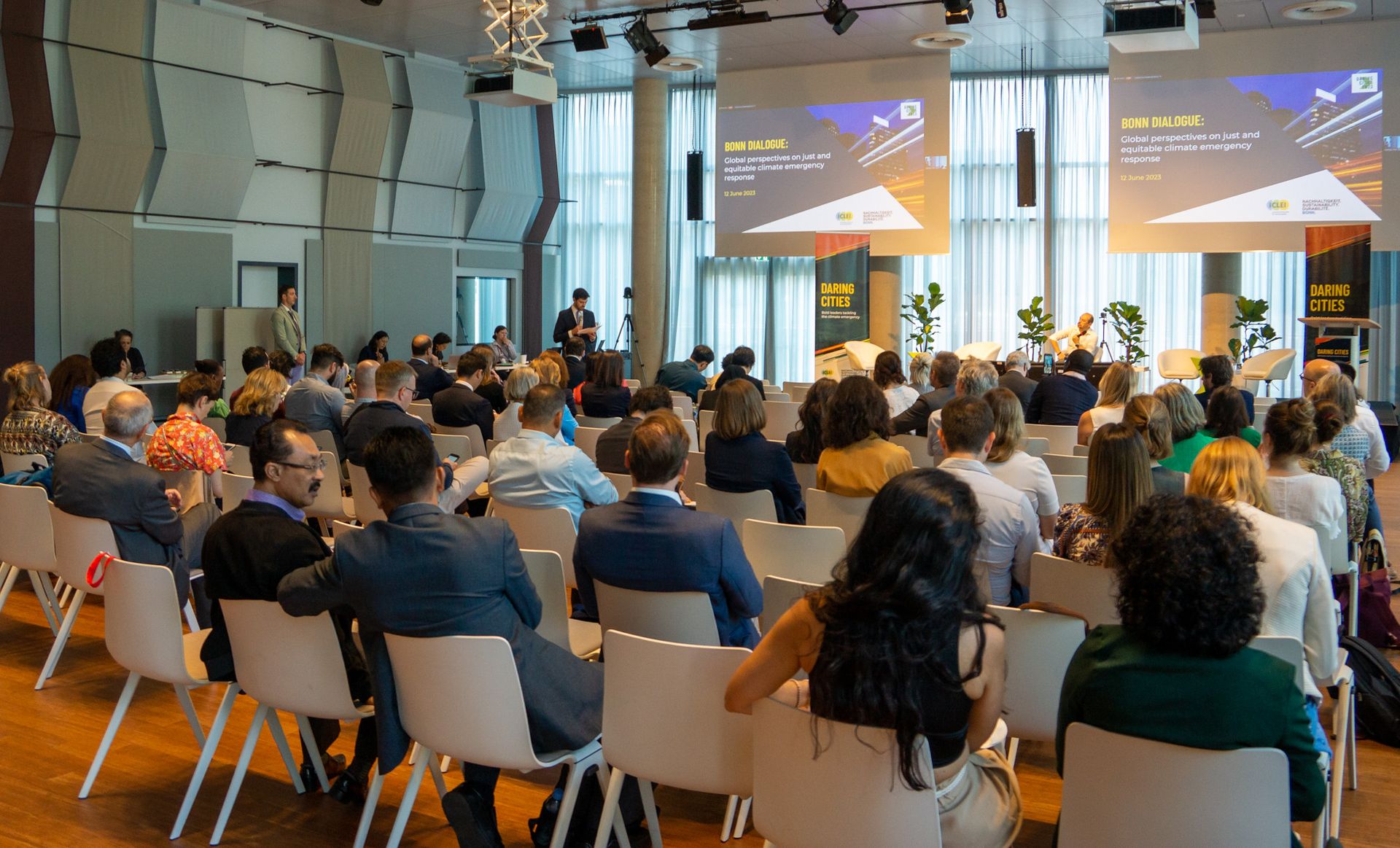 Through dialogue and collaboration, the initiative aims to dismantle barriers and equip decision-makers with actionable insights for effecting transformative change. The hope is that this will demonstrate to everyone that the green transition can empower them, increasing the schemes' political and electoral palatability, something which has slowed down the transition so far.
---
---
Catalysing Global Transformation
The goals of Daring Cities 2023 are profound, extending beyond the boundaries of its events. These include:
Horizontal and Vertical Collaboration: Representatives from local, regional, and national governments, intergovernmental agencies, research institutions, and civil society actively exchange ideas and approaches to address the climate emergency justly and equitably. Involving everyone in the decision-making process should ensure a more equitable set of policy decisions.
Creating Dialogue: Urban and regional leaders engage with national governments to foster multilevel governance, enhance collaboration, and amplify global climate action, including initiatives like the Global Stocktake. Collaboration between different regions and cultures will generate new ideas to help tackle the challenges we all face.
Creating Inspiring Role Models: Resilient cities worldwide serve as role models, sharing resources and strategies to expand their impact and inspire others to join the movement. It is thought this will be especially powerful, with would-be change makers having successful and inspiring case studies to show their electorate. Indeed, information exchange is at the heart of this year's initiative.
Daring Cities: A Call to Collaborate
Daring Cities 2023 emerges as a transformative force, emboldening urban leaders to forge a path of climate justice, equity, and sustainability. Through dialogue, collaboration, and knowledge exchange, this initiative exemplifies the potential for local action to drive global transformation. As cities and regions unite in their commitment to a just and equitable climate emergency response, Daring Cities shapes a future where audacity and collaboration pave the way for a thriving planet.
Interested in attending one of the Daring Cities online events? Check the full calendar here and reserve your spot.
---
Editor's Note: The opinions expressed here by the authors are their own, not those of Impakter.com – In the Featured Photo: Daring Cities 2023 opening event. Photo credit: ICLEI – Daring Cities.