The allure of cruise ships is undeniable. However, within this billion-dollar industry, is a concerning pattern of environmental devastation.
The Impact on Marine Ecosystems
Whilst the cruise industry heavily depends on the ocean to attract travellers as an economical and popular choice, the environmental toll is overwhelming.
Ocean Dumping:
Most travellers are drawn to cruises for the pristine waters whilst not considering their contribution to their contamination.
With hundreds of staff and thousands of passengers per ship, it is no surprise that the waste has to go somewhere. And that dumping ground tends to be the ocean. Whilst it is illegal under U.S. and international maritime law, it is hard to control this while ships are in high seas.
For example, a report by WWF-Canada in 2022 revealed that cruise ships were the largest polluters. This is despite them making up only 2% of marine traffic on the Canadian coastline. From this, we can only imagine the percentage when we account for all coastlines.
Carbon Emissions:
Cruise ships are notorious for their pollution levels, emitting pollutants such as sulfur dioxide and nitrogen oxide.
In 2022, research by Transport & Environment showed that cruise ships were responsible for more than four times the sulphuric emissions into Europe's atmosphere. The transport campaign group's report revealed that 509 tonnes of sulfur oxides were emitted by 218 cruise vessels sailing in Europe. This was up from the pre-pandemic levels of 465 tonnes.
This is alongside research from Comer revealing that a five-night, 1,200-mile cruise usually results in about 1,100 lbs of CO2 emissions.
Bioinvasions:
In addition to emitting high levels of CO2, cruise ships also transport non-native organisms through the ballast water they carry. This water is taken on by ships to stabilise them when not fully loaded with cargo.
Whilst this benefits the liners, the water can transport many marine organisms when taken up in one region and released into another. As a result, they can adapt to the new environment and potentially become invasive species that outcompete native species and cause human health consequences.
For cruise liners, this is but a mere impact. However, the effects are far-reaching and devastating for our marine populations. The zebra mussels, brought to the Great Lakes by ships' ballast water in the late 1980s, have caused big problems. These mussels, originally from Europe, have since rapidly reproduced and overwhelmed native species in Canada. This has resulted in over $6 billion in yearly damages ranging from clogged water systems and toxic algae.
Toxic algae created by cruise ships often leads to the overgrowth of harmful algae, known as harmful algal blooms (HABs). These blooms produce toxins that can be dangerous to marine organisms.
Ethical Consumption and Indulgence: The Cruise Ship Report Card
The Friends of the Earth (FoE) has taken accountability seriously by releasing their 2022 "Cruise Ship Report Card" to address environmental issues. This new yearly evaluation aims to guide passengers into prioritising green travel when making their vacation plans.
The evaluation process involves four essential criteria. These include:
Sewage Treatment: FoE examines installing and utilising advanced sewage treatment systems (AWTS) on cruise ships. However, ships equipped with AWTS have been downgraded since 2020 due to a lack of public performance reporting.
Air Pollution Reduction: Ships that dock at ports with shoreside power hookups and use low sulfur fuels below international legal requirements receive grades in this category. However, it's important to note that these grades do not consider scrubbers, which convert air pollution emissions into water pollution.
Water Quality Compliance: The report also assesses cruise ships operating in Alaska based on notices of violation issued by the Alaska Department of Environmental Conservation from 2010 to 2021. Scrubber usage is also considered, as it converts air into water pollution.
Transparency: This is evaluated based on the cruise line's response to FoE's requests for information about their environmental practices. Those who provide specific responses receive positive marks, while a lack of response leads to failing grades.
This report is essential for consumers who want to find sustainable cruises and want to reduce their environmental impact.
---
---
The Worst Offenders
As customers seek to make informed decisions, it is crucial that we spotlight the companies having the worst impact on our oceans.
Carnival Corporation (Princess Cruises)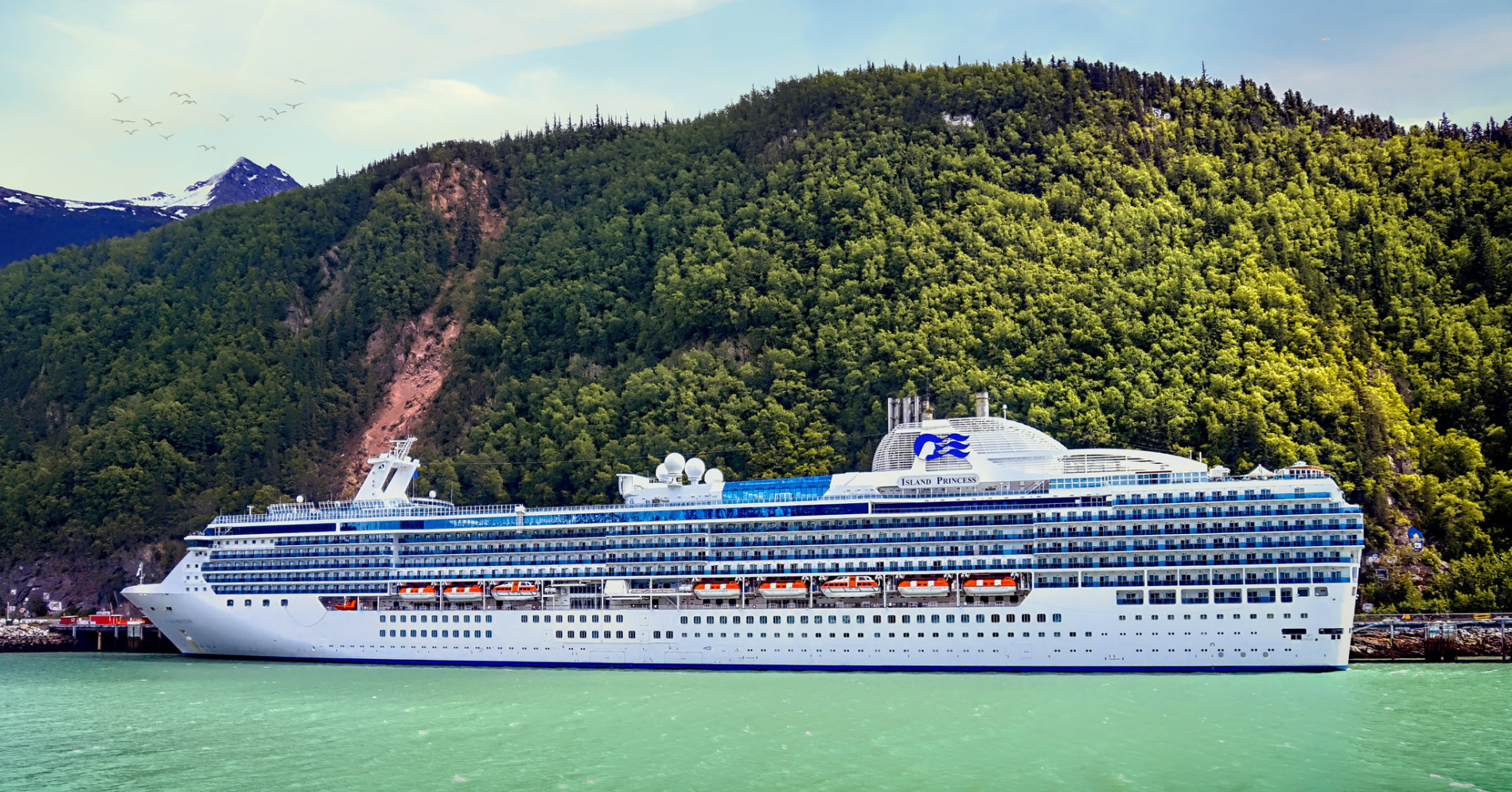 Princess Cruises, a subsidiary of Carnival Corporation, is a popular cruise line that offers luxurious vacations on its ships. While it provides enjoyable travel experiences, it has faced environmental violations and fines in recent years.
In 2021, Princess Cruises pleaded guilty to a second probation violation, indicating serious issues within its internal investigative offices. This breach showed that the company failed to follow the probation terms set after a previous $40 million fine and criminal conviction for environmental crimes and record falsification in 2017. Authorities imposed the 2017 fine because the cruise liner illegally dumped oil waste into the Atlantic Ocean and the Gulf of Mexico.
"The sentence in this case should ensure that these crimes do not take place in the future and should also send a strong message to others that illegally polluting U.S. waters will not be tolerated.", said Acting Assistant Attorney General Wood.
Although the company issued a statement in response to the violations, the repeated offenses suggest a lack of commitment to environmental responsibility.
MSC Cruises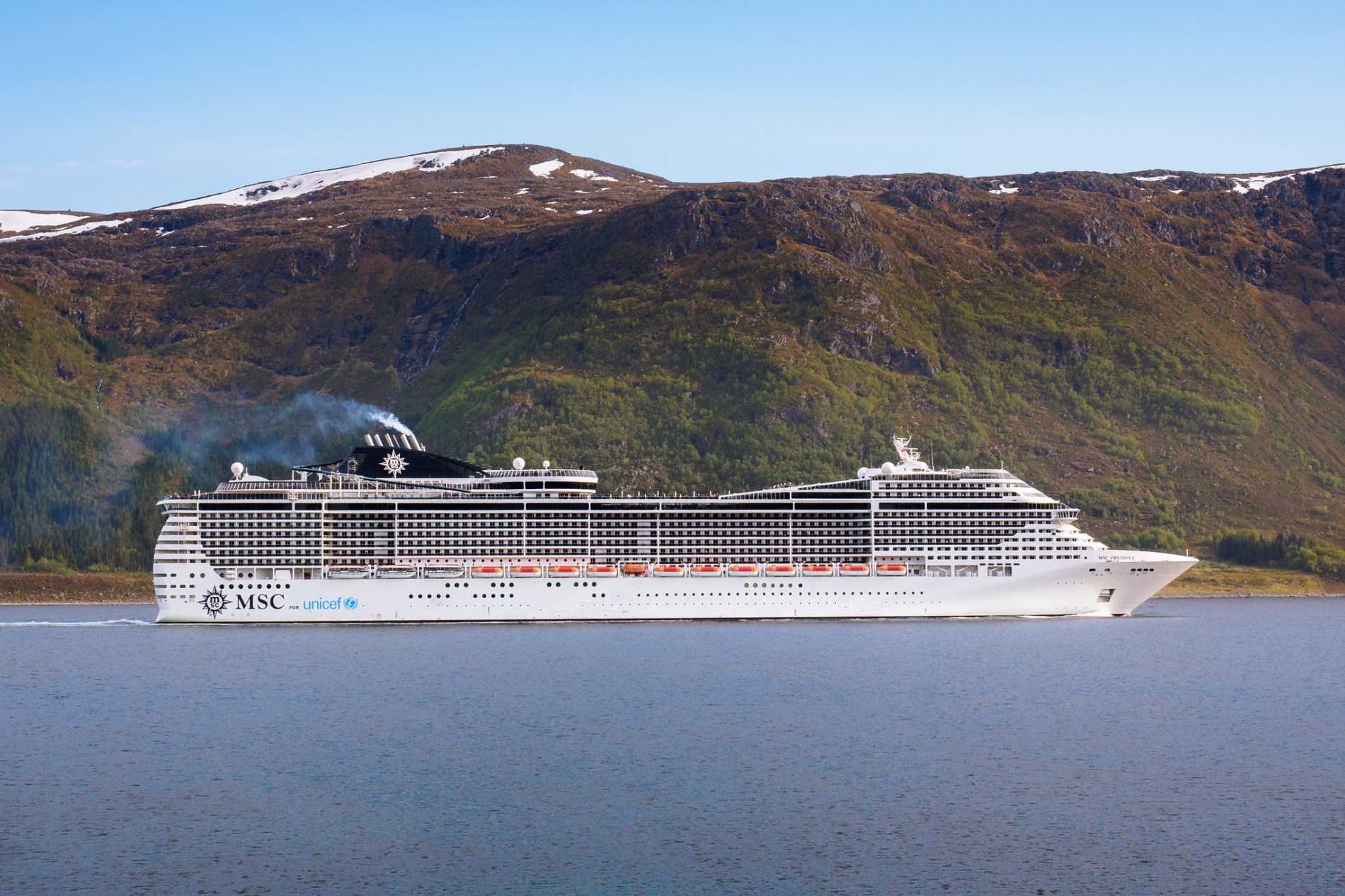 MSC Cruises, another major cruise liner, has also come under scrutiny. Despite its reputation for luxurious interiors, the company has encountered similar obstacles as Princess Cruises.
In 2015, MSC Cruises encountered a notable incident when their cruise ship "Magnifica" was caught dumping garbage bags overboard during a trip. This resulted in a $2.5 million fine. While the company has since made efforts to promote sustainable practices, its cruise ship recently failed CDC inspections with a score of only 67, which is remarkably low.
"MSC Cruises rigorously adheres to health protocols, and the results of this inspection do not reflect the brand's high standards," a spokesperson for the MSC in an email to the CDC
According to CDC records, only three other cruise ships have scored below 85 since 2017, and none were lower than 77. While these fines might appear steep, they often barely scratch the surface of cruise liners' yearly profits.
Making Green Choices and Safeguarding Our Oceans
While we all share the desire to embrace the beauty of the oceans, the reality is that the cruise industry's impact calls for our attention.
During the pandemic, a rare opportunity emerged. As we sheltered indoors, ports and oceans enjoyed a year without cruise ships contributing to sewage pollution. This revealed a simple truth: our oceans and marine ecosystems flourish when we slow down.
Last year, the Cruise Lines International Association (CLIA) committed to a greener future, aiming for net-zero carbon cruising by 2050. However, with a projected 106,000 people traveling to Antarctica this summer, a question arises: how far are companies willing to walk the sustainability path amidst travellers' post-pandemic itch?
As consumers, we are not accountable for businesses' actions and choices. Nonetheless, we should do our best to invest in sustainable travel choices. While numerous unsustainable travel options might overwhelm us, there are eco-friendly alternatives available.
Cruise companies, too, must take on their share of responsibility by placing sustainable efforts above mere profits.
After all, our oceans deserve nothing less.
---
Editor's Note: The opinions expressed here by the authors are their own, not those of Impakter.com — In the Featured Photo: White cruise ship on sea during daytime. Featured Photo Credit: Unsplash