Meat consumption has deep roots in various cultures. In some parts of the world, however, meat went from being a luxury product, a delicacy, something special, to a cheap, everyday good and a massive source of food waste.
Modern meat cultivation and consumption often come at the cost of animals, communities, and the environment.
With various studies showing the negative impact of our meat consumption, there seems to be only one way forward for many people around the world: vegetarianism or veganism.
In fact, meat consumption is decreasing in Europe, and demand is expected to fall further in the next decade. 
In 2022 in Germany, 1.67 million (3.1%) people were following a vegan diet and 3.71 million (6.9%) a vegetarian diet. In comparison, in 2021, 2.0% of the people living in Germany were vegan, and 4.9% considered themselves vegetarian.
Globally, however, meat consumption continues to grow, partly due to population and income growth. This raises the question, is no meat even the goal we should be pursuing?
A German initiative for "Mindful Meat" wants to open up that discussion. We spoke to Professor Dr Torsten Olderog, co-founder of the Mindful Meat Initiative who teaches  Marketing at the AKAD University Stuttgart. 
Of course, many issues can be raised when it comes to meat production. We have focused on some of the most interesting points Olderog shared.
Mindful Meat instead of No Meat
The goal of the recently-founded Mindful Meat Initiative is clear "Getting the topic of meat out of the defense position." The initiative strives to be a central communication and education platform for sustainable, mindful meat. 
Its founders, Bernd Stark, an expert in gastronomy and consumer insights, and Prof Dr Torsten Olderog, want to give meat new appreciation in our society as a natural, valued and enjoyable food, making meat somewhat of a luxury product – again.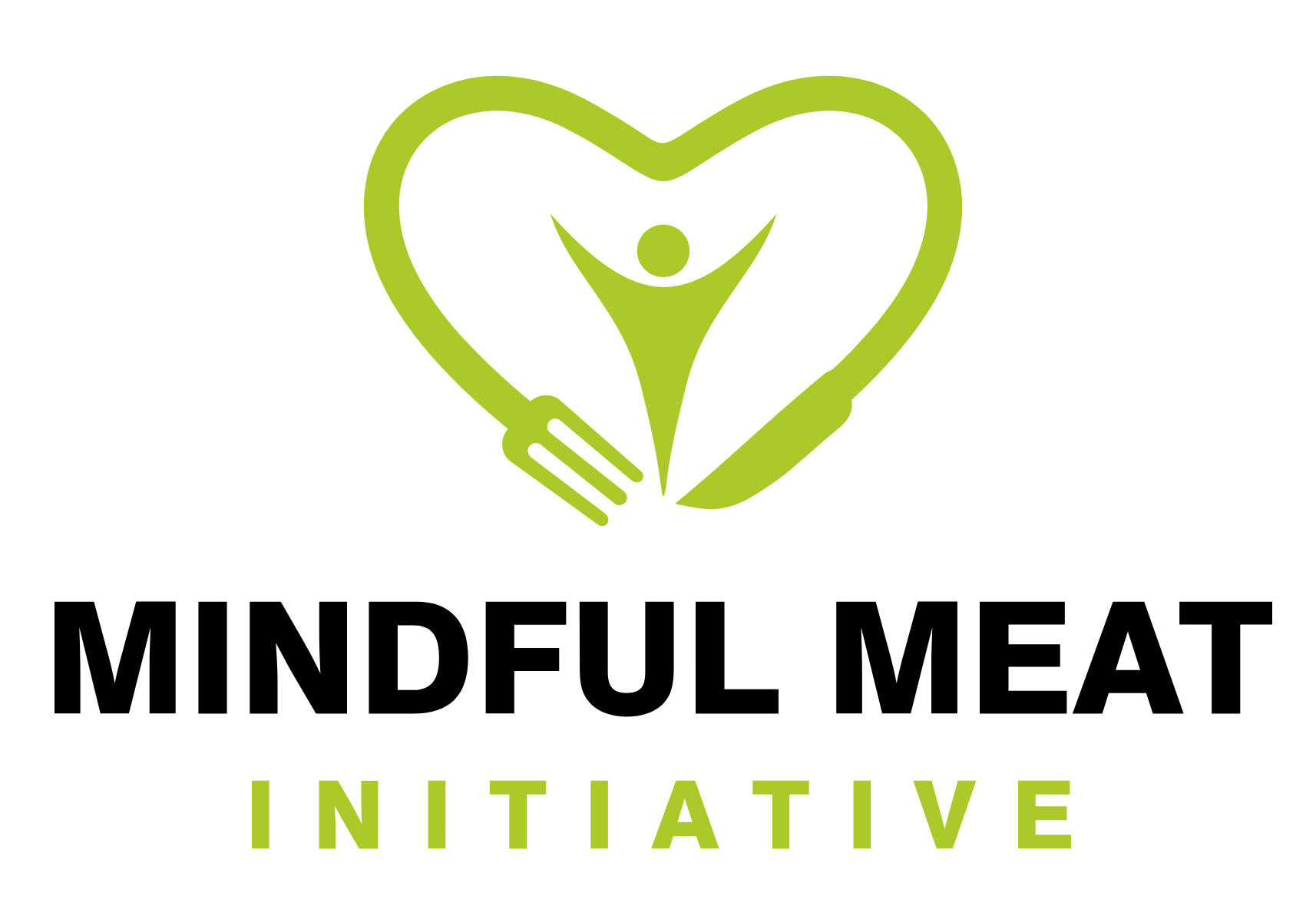 "Diet isn't a black or white question, particularly when it comes to meat consumption," Olderog tells Impakter. "It is important to have a conversation about how meat consumption could look like in the future, a discourse without prejudices towards any type of diet."
In Germany, meat is often sold at very low prices, at the cost of animals, human health, the environment, and workers along the supply chain. This is also true for many other nations. 
In Olderog's opinion, the current consumption of meat, of course, isn't sustainable, but not eating meat is also not a sustainable long-term solution.
"In times of climate change, it is simply not an option to not change our diets. After all, agriculture and food production is a major player when it comes to reaching net zero emissions," Olderog said, adding:
"In order to adequately nourish the global population in the future, we cannot rely on diets like veganism that require supplements. Similarly, consuming large amounts of meat is not a sustainable solution." 
Areas of Cultivation and Livestock Feed
Livestock farming requires large areas of land, both for keeping the animals and growing food for the livestock. This land could otherwise be used for growing crops for human consumption or for reforestation to help absorb carbon dioxide.
"Considering the world's food demand, we have to reconsider how we use large fertile agricultural lands to feed animals. That space could be used for human nutrition. The areas that cannot be used for agricultural land, however —the mere grazing areas — can make a contribution to feeding people by letting animals graze them," Olderog explains.
Sustainable gastronomy helps us protect our planet.@FAO shares 3 ways to practice it:
👩‍🌾 Support small-scale, local producers
🥘 Cook & try local foods
🍝 Reject #FoodWaste
Sunday is #SustainableGastronomyDay. https://t.co/B6m2PClS8c pic.twitter.com/JFy903ZEE8

— United Nations (@UN) June 18, 2023
It has been found that grass-fed cattle produce up to 20% more methane than grain-fed cattle. However, upon further examination of the issue, it has been discovered that grass-fed cattle may have lower overall emissions because of carbon sequestration. 
Feeding the cattle with grass helps fertilise the soil and promote grass growth, which in turn can trap carbon dioxide. As Olderog told us: "Compared to other feed production methods, like internationally traded soy, grass feeding is much more environmentally friendly."
"Importantly, without animal manure, fertilisers needed for most agricultural land would be lost. Hence, veganism can't be the ultimate goal as it would indirectly destroy the nutrient cycle. In that way meat and plant production need to complement each other," said Olderog in his interview with Impakter.
However, it is important to note that animal waste has the potential to harm soil, as well as contaminate rivers and groundwater.
The "Mindful" in Meat
Although improving resource management can reduce the environmental impact of meat production, the existing mass meat industry also gives rise to various other concerns, such as slaughter practices, human health, and working conditions in the industry.
"For mindful meat, animals must kept in line with their species natural needs, and they must be slaughtered accordingly, under fair working conditions along the supply chain." 
---
---
In Olderog's opinion many of the current problems of meat consumption will be addressed if the consumer's appreciation of meat increases and if, with that, the price of meat rises as well.
It's certainly a privilege to have the freedom to choose our diet and afford higher-priced meat, a privilege not everyone around the globe can enjoy.
In addition, while mindful meat may promote more sustainability and humane treatment of animals, it does not fully address the ethical concerns surrounding the slaughter and consumption of meat.
Does Meat Have a Realistic Future?
Olderog believes meat will continue to be part of human diets around the world. While he sees the potential of lab-grown meat, he warns that it will face challenges to being accepted by consumers, especially while it is still widely unknown.
The Italian government, for example, is supporting a bill that aims to ban lab-grown meat and other synthetic foods, in a move intended to safeguard Italian food heritage and address health concerns.
"While diet isn't a black or white question, its somewhat grey answer is immensely complex. We don't have to find common ground right away, but it is vital to open up an unbiased conversation," the Professor told us. 
He stressed that we're at a point "where part of society only responds to veganism and its arguments," with the other part blocking the conversation entirely. 
However, as Olderog  explains, "everyone needs to get involved with what they are consuming." 
Choosing one's right diet is a highly personal decision central to many aspects of our life. There are differing opinions and studies about what the best diet is for both individuals and the planet. Certainly, we cannot overlook the concerns all sides of the discussion raise.
---
Editor's Note: The opinions expressed here by the authors are their own, not those of Impakter.com — In the Featured Photo: Cut Beef next to a Knife. Featured Photo Credit: Kyle Mackie.