After graduating from college in the late 1970s, I served as a rural development volunteer in the West African nation of Senegal. I was based in a northern village where "agriculture" did not exceed rain-fed millet and sorghum, and long-horned livestock. Early on during my time in this hot, dry climate, I asked a local farmer why he only cultivated open-pollinated, rain-fed millet and sorghum. "Because that is what my father and my grandfather did," he said, implying that changing this would be inherently dangerous. And he was right. A crop failure for whatever reason could mean family members would starve. He only had one chance to grow crops during the brief rainy season, and that harvest had to last his family throughout the year.
My point in recounting this story is that smallholder farmers' risk aversion is very real and, in fact, justified; however, it impedes the progress of achieving Sustainable Development Goal #2: Zero Hunger. Before we can fully address this goal, rural development efforts must not only identify technical solutions for sustainable development, but also alleviate the risks farmers face to encourage widespread adoption of those solutions.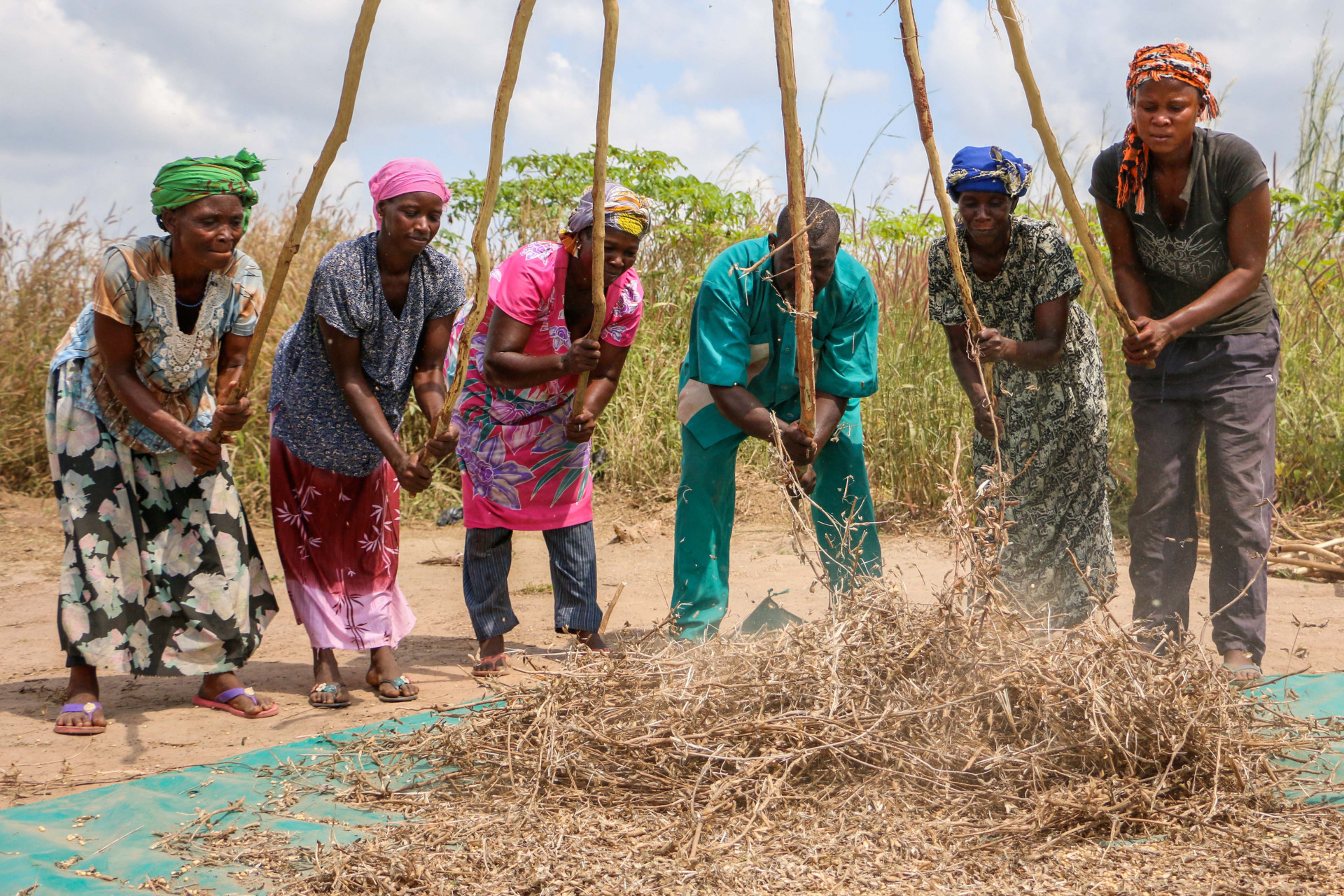 In the Photo: ACDI/VOCA working with smallholder farmers in Ghana. Photo Credit: Lauren Bell for ACDI/VOCA.
RISK AVERSION MEANS CONTINUED POVERTY
Following years of improvement in the fight against hunger, world hunger appears to be rising again. According to the United Nations' Sustainable Development Goals Report 2018, the proportion of undernourished people globally increased from 10.6 percent in 2015 to 11 percent in 2016. This translates to 815 million people experiencing hunger in 2016, compared to 777 million people in 2015. The villains of this concerning trend reversal are likely conflict, drought, and climate disasters. The broader challenge we face is that smallholder farmers often find themselves in a poverty cycle; they cannot risk adopting new innovations that may improve their productivity, so they continue year after year producing little food.
ECONOMIC EMPOWERMENT MEANS FOOD SECURITY
Some progress has been made to prevent distortions within global agricultural markets. From 2000 to 2014, global agricultural export subsidies were reduced by 94 percent, as stated in this United Nations report. Then, in 2015, members of the World Trade Organization finally agreed to abolish export subsidies for agriculture. Against this backdrop of increasing market transparency lies the opportunity to pursue food security through a market-led approach to economic empowerment.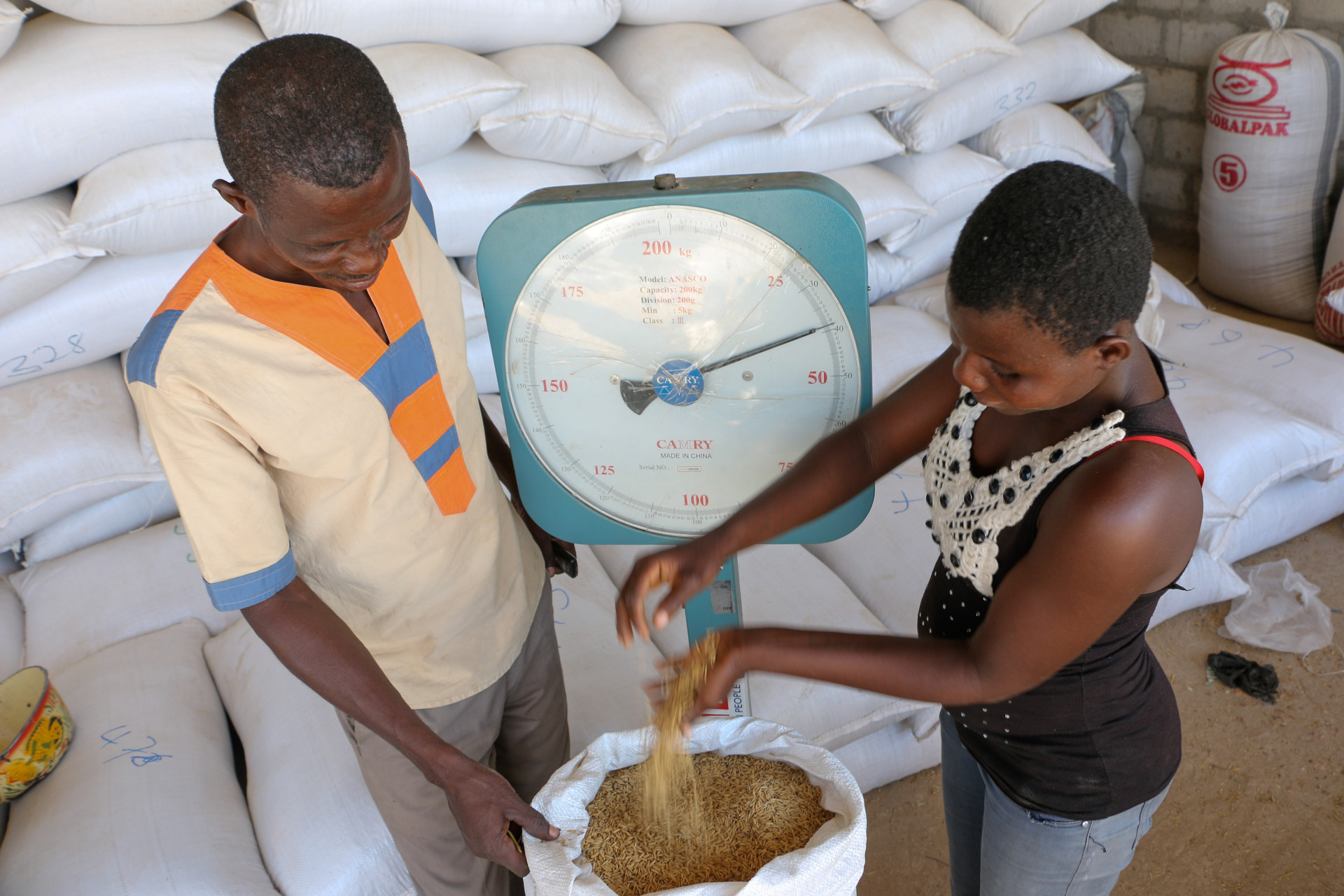 In the Photo: ACDI/VOCA working with smallholder farmers in Ghana. Photo Credit: Lauren Bell for ACDI/VOCA.
The Food and Agriculture Organization of the United Nations' Food and Agriculture: Key to achieving the 2030 Agenda for Sustainable Development report recognizes that "we can no longer look at food, livelihoods, and the management of natural resources separately. A focus on rural development and investment in agriculture — crops, livestock, forestry, fisheries, and aquaculture — are powerful tools to end poverty and hunger and bring about sustainable development."
In other words, we must pursue food security in a broader context of investment in economic development and markets. Economic empowerment can lead to sustainable food security. If farmers experience less risk, then they can more willingly adopt new planting, growing, harvesting, and storage technologies and realize greater sales and new market opportunities. The optimal approach for development organizations is to implement an inclusive market systems approach that supports and nurtures sustainable agriculture and, ultimately, boosts long-term food security.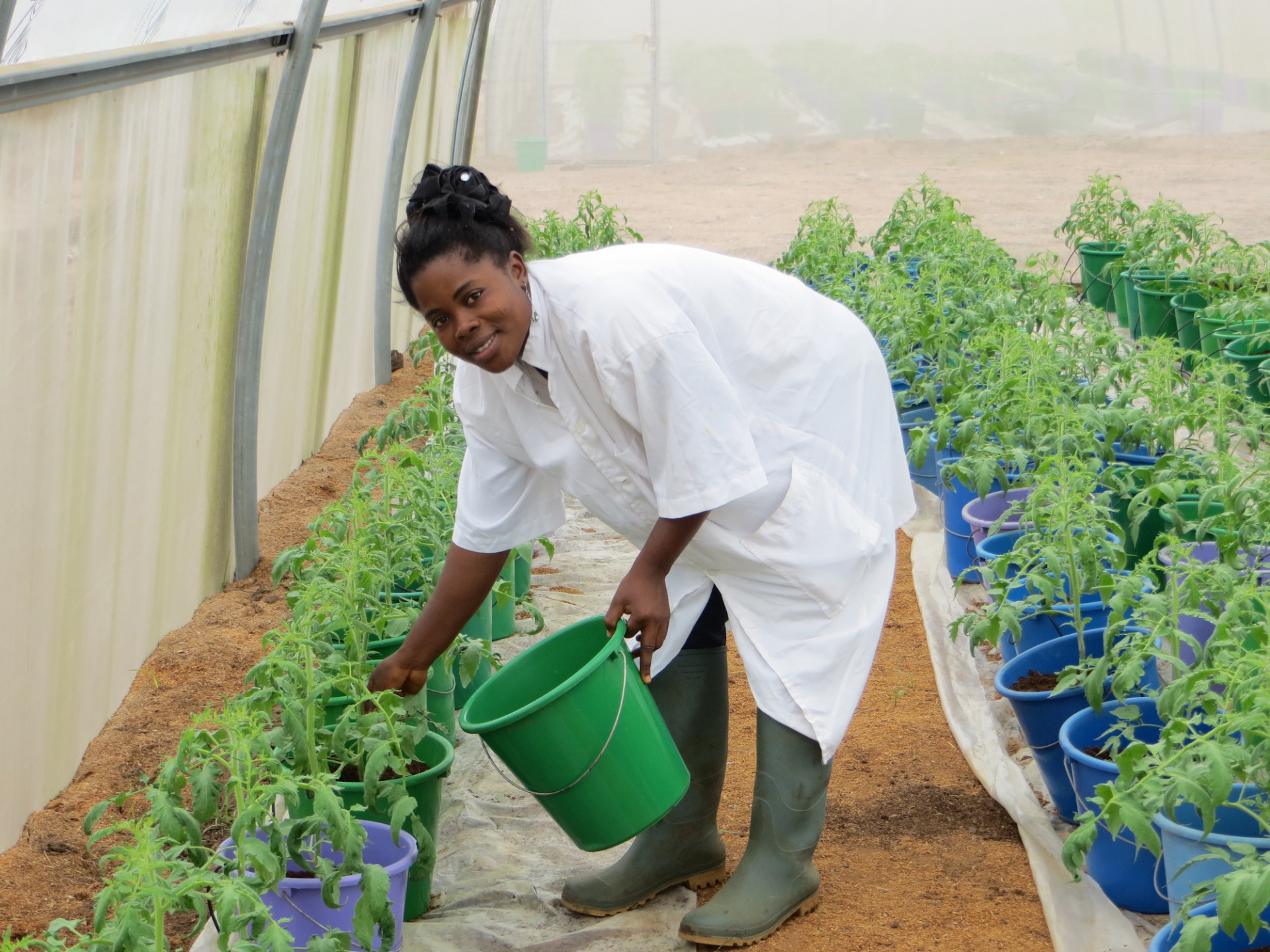 In the Photo: ACDI/VOCA working with smallholder farmers in Ghana. Photo Credit: ACDI/VOCA.
WHY THE INCLUSIVE MARKET SYSTEMS APPROACH?
An inclusive market systems approach aims to make markets more competitive, inclusive, and resilient in the face of future market fluctuations. To achieve this, donors and implementers of development projects around the world catalyze changes that benefit actors across a market system, including the poor and otherwise disadvantaged, through economic and social incentives.
These changes address the root cause of an ineffective market system, such as risk aversion, lack of trust and cooperation, or constraining policies and social norms, and not its symptoms, such as limited use of new technologies or poor access to financial services. The result is durable and meaningful change within agricultural markets and food systems.
To uncover the root causes, this inclusive market systems approach integrates political, social, and economic analyses by looking at a broad range of value chains, end markets, and interconnected systems to assess how the system is performing, before zooming in to understand why it is performing that way. Ongoing analysis informs a clear vision for inclusive systems change and provides a roadmap for what development project's outcomes and activities should be. Facilitating local ownership and minimizing direct delivery of activities is critical to ensuring that projects sustain key services and functions, and employ adaptive management.
This approach relies on market-based solutions and on market actors opening new finance options with banks and options for partnership collaboration with value chain businesses. By working from a market development orientation, projects can incentivize market actors to invest in more inclusive business models and relationships that reduce risk for all parties. Shared market information and stronger commercial relationships between farmers and commercial market stakeholders reduce the risk for farmers and encourage innovation.
The benefits of this approach are many:
Scale and impact – Targeting broader systems changes driven by local market actors allows development interventions to reach more people with more impact.
Sustainable – Facilitating businesses and other market actors to address the root causes of underperformance in agricultural market systems has the potential for lasting impact beyond a development intervention.
Value for money – By leveraging market actors and private investment, donors and implementers of development interventions can do more with less.
Evidence based – Market systems approaches are driven by causal logic models and continual monitoring and learning that allow donors and implementing partners to make evidenced-based decisions and course correct quickly.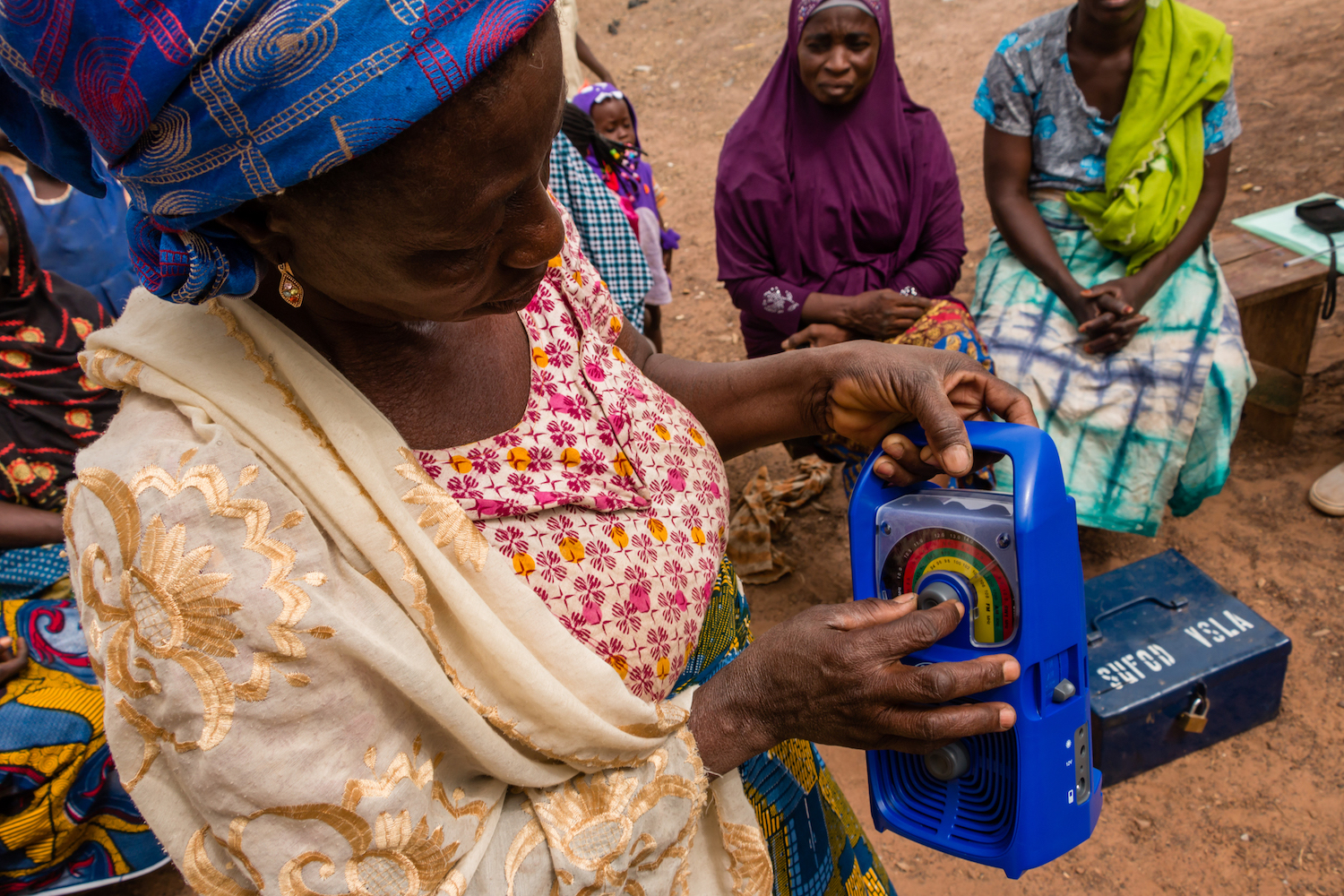 In the Photo: ACDI/VOCA working with smallholder farmers in Ghana. Photo Credit: ACDI/VOCA.
REDUCING RISK AND DRIVING COMPETITIVE INNOVATION IN GHANA
This approach is currently at work in Ghana, where the USAID/Ghana Agricultural Development and Value Chain Enhancement II project supports emerging commercial agriculture and smallholder farmers simultaneously. It does so by scaling up agricultural investments to boost competitiveness in the maize, rice, and soybean value chains. Funded by the United States Agency for International Development and implemented by ACDI/VOCA, the project applies a facilitative value chain approach, linking smallholder farmers to markets, finance, inputs, equipment, and information through larger commercial farmers and traders who have the capacity and incentive to invest in smallholder production. These linkages build the capacity of smallholder farmers to improve their businesses through better production and post-harvest handling practices.
In Ghana's poultry sector, one project is working to increase the competitiveness of the domestic production and processing of poultry meat and eggs. Almost unique among development projects, the Ghana Poultry Project improves access to affordable financing by promoting partnerships among financial institutions, buyers, and suppliers. The project, which is funded by the United States Department of Agriculture and implemented by ACDI/VOCA and TechnoServe, also encourages the creation of outgrower supply chains and input quality control management systems for poultry producers. These efforts build commercial relationships, promote quality standards, strengthen business planning and market penetration, and reinforce buyer-supplier linkages.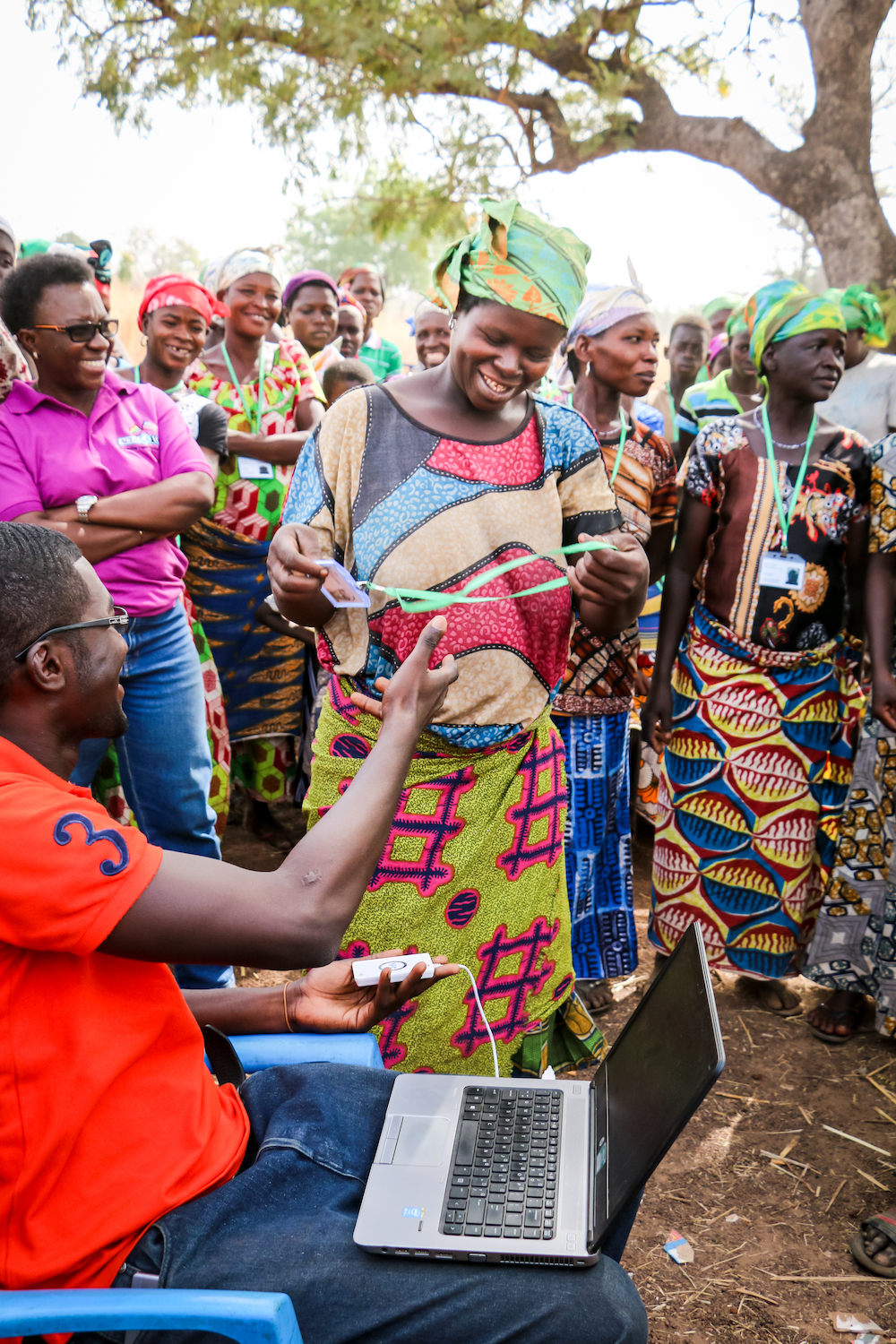 In the Photo: ACDI/VOCA working with smallholder farmers in Ghana. Photo Credit: ACDI/VOCA.
ACHIEVING "ZERO HUNGER" IS POSSIBLE
The desired result of achieving "Zero Hunger" through an inclusive market systems approach is that farmers will see new, within-reach opportunities more clearly and perceive less risk in changing their farming practices. Only then can they build and retain assets through new low-cost investments.
As economically empowered individuals facing fewer risks, these smallholder farmers can realize the benefits of new information and communication technology to learn of market opportunities or save and transfer money. They can reduce their post-harvest losses, improve their product's quality to meet market requirements, forge new commercial partnerships with buyers in formal markets, and optimize their product delivery timing.
Ending global hunger can only occur if we change small farmer behavior. And to free up today's farmer to change patterns set by their ancestors, innovate, and improve productivity, we need to reduce their perceived risk through participation in more inclusive market systems.

In the Photo: ACDI/VOCA working with smallholder farmers in Ghana. Photo Credit: ACDI/VOCA.
The Market Systems Symposium 2019 will be held at Lagoon Beach Hotel in Cape Town, South Africa on April 9–11, 2019 (with an optional training day on April 8). It provides the inspiration, capacity building and connections practitioners need to strengthen and transform their market systems development pursuits. Join leading experts, professionals, and donors from around the globe to advance conversations exploring innovations in research and the application of market systems development tools and strategies, through inspiring dialogues, capacity-building breakouts, hands-on tool workshops, and networking. Express your interest or register at www.marketsystemssymposium.org.
---
Editors Note: The opinions expressed here by Impakter.com columnists are their own, not those of Impakter.com – Featured Photo Credit: ACDI/VOCA.