In an age where conscious dining is taking the lead, sustainability has become the centerpiece of culinary innovation. It's not just about savoring delectable dishes; it's about savoring them in a way that nourishes both our palates and the planet.
In 2022, the food forecasters at Food & Wine were already whispering about the changing flavors of the dining scene. With meat prices soaring and supply chain hiccups galore, chefs were already gearing up to trim their menus. Their focus was on going local, embracing what's in the backyard, and turning the spotlight on those who grow and raise.
Fast forward to 2023, and it seems that sustainability is the new seasoning. 78% of customers say they would pay more for greener meals. According to Unilever's Food Solutions Future Menu Trends Report 2023, diners are indeed craving more than just a full belly. They're after experiences that tickle their taste buds and align with their values. For instance, avoiding food waste with traditional techniques like fermenting, pickling, and curing, and reducing their carbon footprint with locally sourced ingredients.
And to those paying attention to the new culinary era, these trends aren't just fleeting fads. The culinary landscape is shifting to being kinder to our planet and just as delicious on our palates. While we can't give a shoutout to every single restaurant championing sustainability, we're tipping our hats to a few exceptional ones.
So, come explore the top sustainable restaurants in the US. Bon appétit!
HipCityVeg – Philadelphia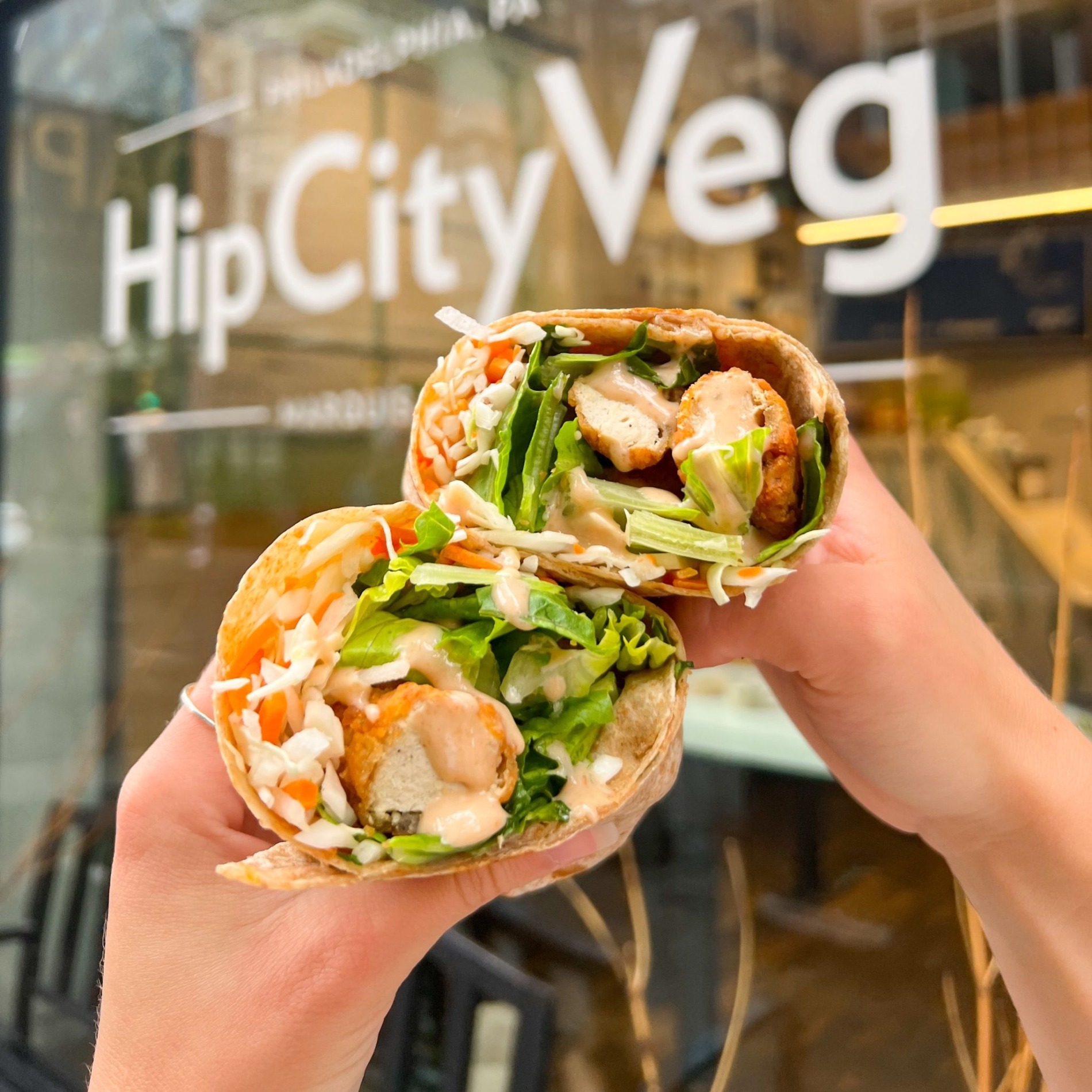 Plant-based haven HipCityVeg is a fast-casual restaurant all about embracing the greens. Founder and CEO Nicole Marquis had an aha moment after discovering the health and eco benefits of plant-based meals. So back in 2012, she kicked off HipCityVeg in Philadelphia. Who would've thought that in the cheesesteak capital, people would fall in love with veggie burgers?
But the restaurant's philosophy isn't just about what's on the plate. Compostable packaging? Check. Locally sourced ingredients? Double check. Salvaged wood and recycled plastic furniture? Triple check. They even do deliveries on bikes, pedaling their way to a greener future.
And if you think that plant-based food isn't your thing, think again. HipCityVeg's mission is to make plant-based eating a joy for everyone, including meat enthusiasts. And guess what? It's been working like a charm. About 95% of their customers are meat eaters. Whether you're a veggie warrior or just have a curious palate, you'll find something to savor in this plant-based paradise.
Everytable – US West Coast and New York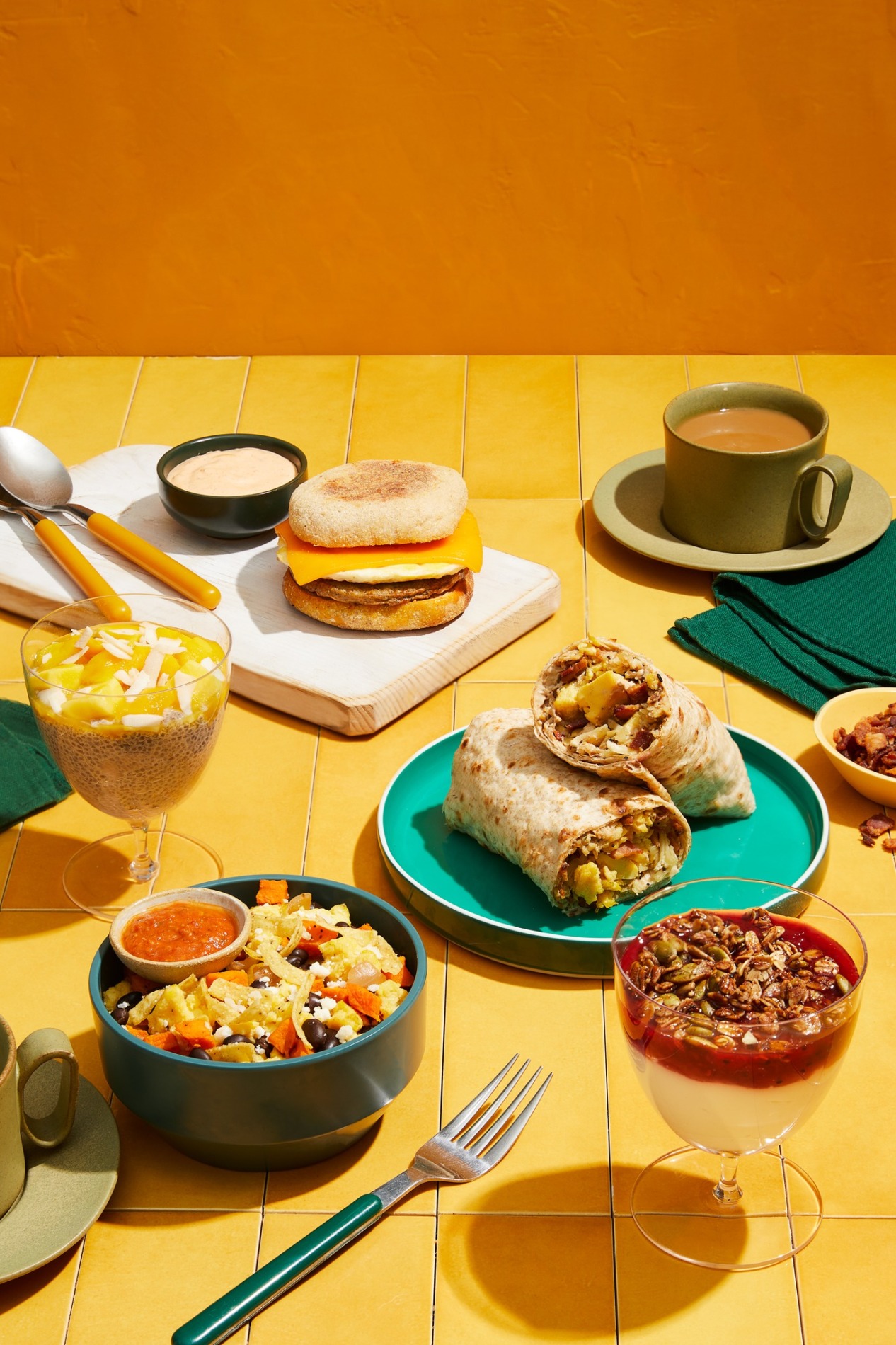 Meet Everytable, the LA-based game-changer that believes healthy food is everyone's right. Imagine a place where your neighborhood determines the price you pay for scrumptious, wholesome dishes. In Santa Monica, a dish may cost $8, while in Compton the same meal would be just $5. Everytable's mission is about making good food accessible without breaking the bank.
With over forty locations on the West Coast and four in New York, Everytable's impact is undeniable. And the vision for their future? Think big, think massive. Its CEO has his sights set on a McDonald's/Subway scale, aiming for 10,000 to 30,000 locations. Franchising is on the horizon, and their Social Equity Franchise program is all about empowering entrepreneurs to join the team. Participants from underserved areas get training, a loan, and a chance to open their own Everytable outlets.
Everytable is tackling "food deserts" head-on, making fresh, healthy food a reality for all. Plus, their menu evolves with the seasons and local markets, so you're always in for a tasty surprise.
---
---
Eden – Chicago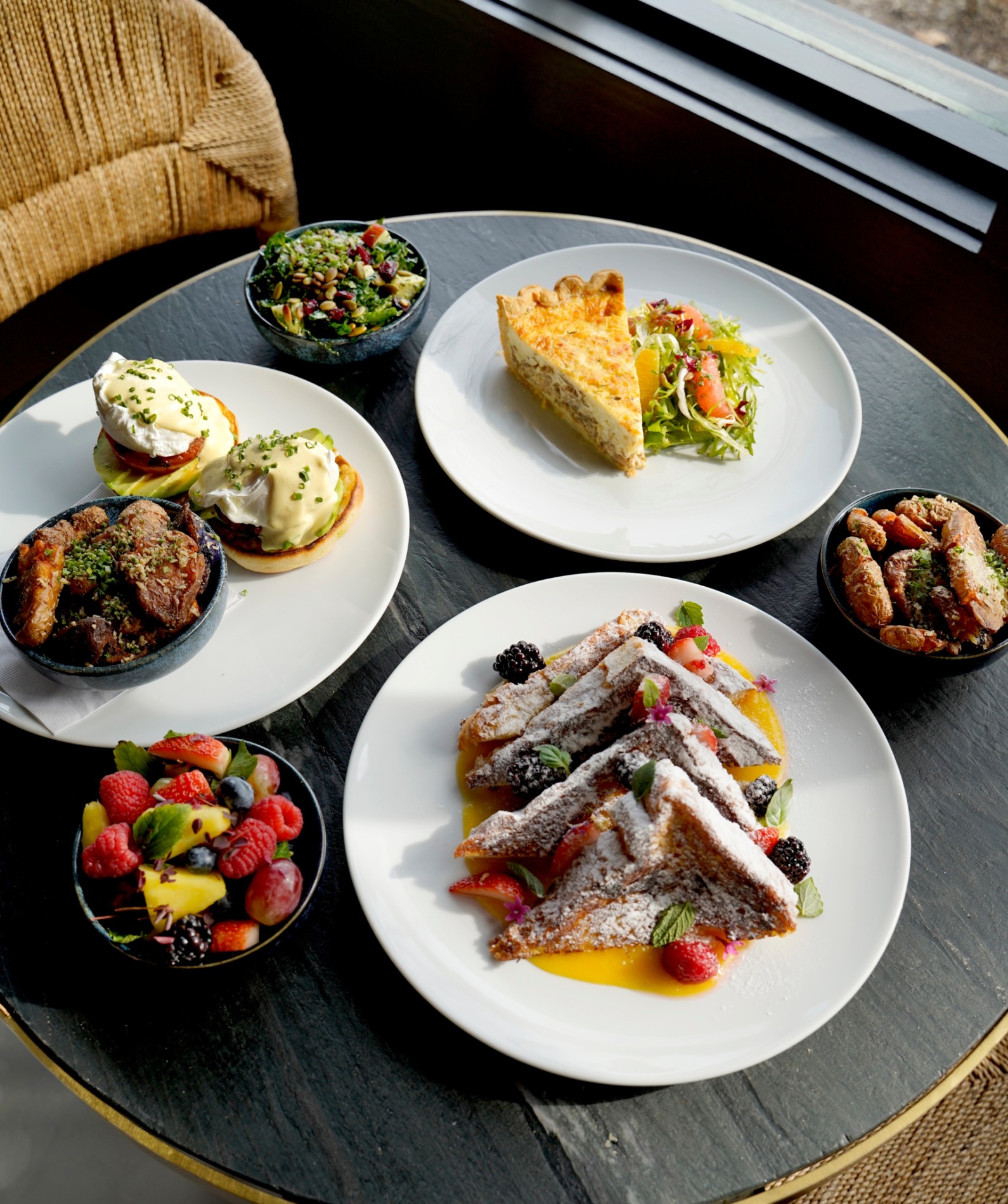 Tucked away in Chicago's North Side, the farm-to-table haven known as Eden found its fresh start in 2022. With its new home came a renewed commitment to eco-friendliness. From planting seeds to harvesting, Eden is in the thick of it, witnessing the entire life cycle of its culinary delights.
Eden has been a sustainability trailblazer in Chicago for nearly a decade. Its on-site 20-by-28-foot greenhouse grows some of the herbs and produce that grace Eden's plates. But besides its greenhouse-to-table approach, its dedication to composting, local sourcing, and food donation make it truly stand out among the city's culinary landscape.
Peering into the future, Eden envisions a world without disposable products, especially at their events. Their goal is to bid farewell to single-use items. And to do so, they brought a certified sustainability expert on board. By creating concrete plans and establishing clear policies, Eden is walking the walk and ensuring their eco-friendly intentions translate into impactful actions.
Rhodora – New York
In the heart of Brooklyn lies Rhodora – a charming little wine bar that's more than just a place to sip and savor. This spot has set its sights on something bigger: becoming the USA's very first zero-waste wine bar. Their concept is simple yet groundbreaking – nothing they use, whether it's the food they serve or the behind-the-scenes paraphernalia, ends up in a landfill. Their secret sauce? A commitment to sourcing, using, and recycling products that are earth-friendly.
But the path to achieving zero-waste wasn't without its challenges. They waved goodbye to things like their wood-burning oven and even waste bins at the bar and bathrooms. They revamped their suppliers, partnering with those who share their vision.
Besides the wines they bring from small-farm wizards who share their ethical values, they're also rewriting the rules of the restaurant game. There's no invisible divide between the folks making magic in the kitchen and those greeting you with a smile at the door. Everyone at Rhodora is a jack-of-all-trades, as they believe in breaking down the old-school hierarchy and making every role count. Who knew that a sip of wine could taste so good – for you and the planet?
Harbor House Inn – California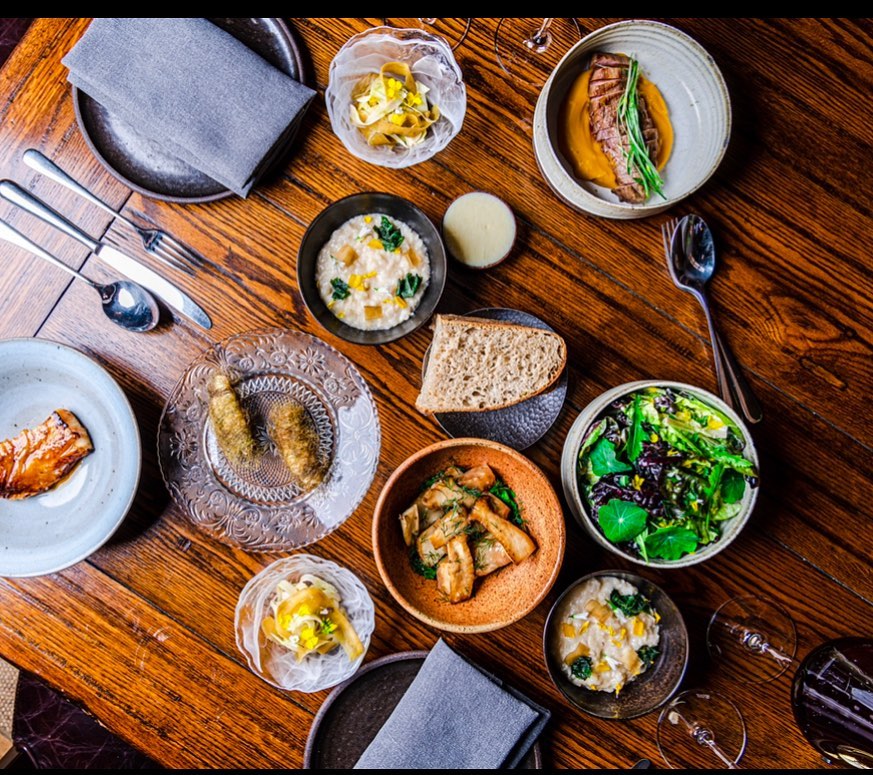 Last but certainly not least, nestled between the lush Redwood forests and the sweeping Pacific coastline is the two Michelin-star Harbor House Inn. Chef Matthew Kammerer takes sustainability to the next level, opting for hyper-local and foraged ingredients. He's on a mission to bring the farm to your fork, with produce nourished by the restaurant's own gray water.
Most ingredients come from the restaurant's surroundings: seaweed from the cove below, eggs from their garden's own chicken coop, and veggies that flourish in an on-site organic haven. What they can't grow, they forage from the tidepools. Talk about coastal cuisine at its finest. And don't forget that compost magic; veggie waste turns into black gold overnight.
This 20-seat gem even raises its own animals and champions small-scale, grass-fed meat production. Its courses are mostly vegetarian or sustainable seafood; a culinary voyage that truly respects the earth.
---
Editor's Note: The opinions expressed here by the authors are their own, not those of Impakter.com — In the Featured Photo: A person having a meal at a restaurant. Featured Photo Credit: Unsplash