Green restaurants are taking the culinary scene by storm, from the colourful streets of Cape Town to the busy city of New York and the peaceful meadows of Sweden. These three eco-conscious eateries not only tempt the palate but also foster a deeper connection to nature's richness.
The Clay: A sustainable oasis in the heart of Harlem
Nestled amid Harlem's vibrant streets, The Clay provides a serene escape for diners seeking an oasis of sustainability.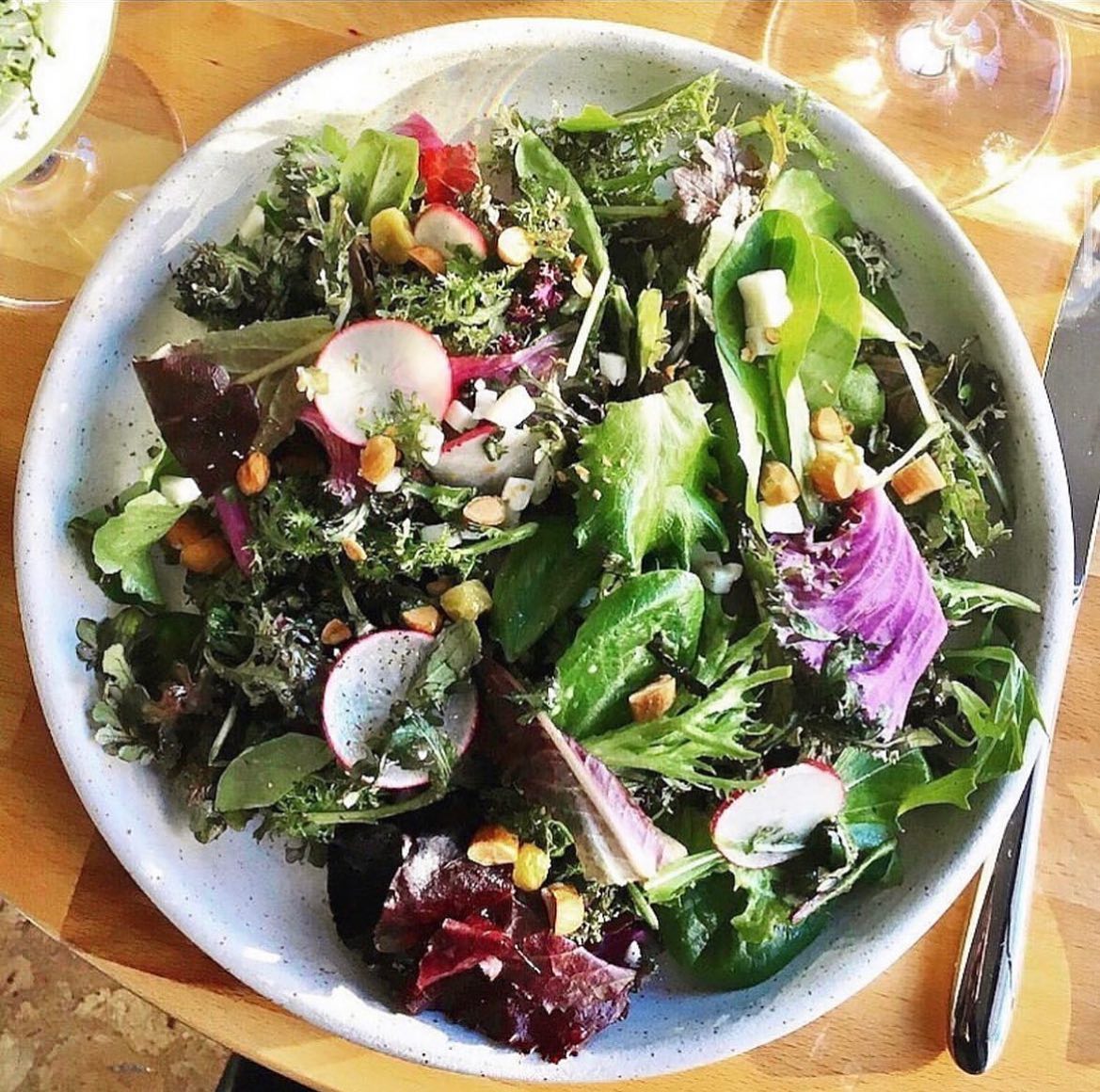 Sustainability and Sourcing
The Clay prioritises New American cuisine that emphasises locally sourced ingredients from small farms and purveyors, reducing its carbon footprint and supporting local communities. Moreover, the green restaurant employs innovative methods such as composting and eco-friendly food containers.
Its equally eco-friendly wine program features organic and biodynamic wines from like-minded producers. By ensuring every aspect of its operation aligns with sustainable principles, The Clay stands as a beacon of environmentally responsible dining.
Attractive Features
The restaurant's focus on small plates and a seasonally changing menu adds a touch of excitement to every visit, as guests explore a variety of delectable dishes with minimal waste.
The Clay's dedication to zero waste and sustainable practices resonates with diners, who can savour their meals with a clear conscience. A cozy and welcoming atmosphere, complemented by its delicious and responsibly sourced offerings, makes it an excellent choice for an eco-conscious and satisfying dining experience.
What to Try:
Signature Dish: Confit duck leg, carrot, smoked farro, collard greens, sumac
Vegetarian Option: Roasted beets, pickled jalapeño, shallot, orange, yoghurt, pistachio granola
FYN Restaurant: A neoteric Japanese African experience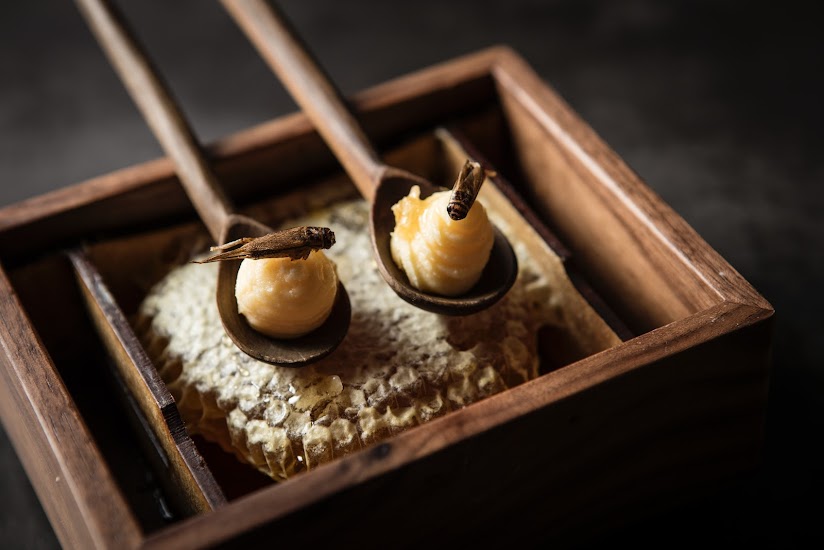 Celebrating unique and local ingredients, FYN restaurant in Cape Town (South Africa) is about food that is good for those who grow it or find it whilst being good for the planet. The restaurant's name, "FYN," pays homage to the Cape Floral Kingdom's fynbos, a unique vegetation native to the Western Cape.
Sustainability and Sourcing
The restaurant has a longstanding membership with the "World's 50 best Sustainable Restaurant Association". Moreover, FYN's recently won the Flor De Cana Sustainable Restaurant Award in June.
FYN's dedication to sustainability extends beyond its supplier selection. The green restaurant sources plants, meat, and seafood from sustainable suppliers to keep its strong African origins. The 'fish with a story' provided by South Africa's first community-supported fishery (Abalobi) is particularly noteworthy. Furthermore, this first-class seafood is traceable and sourced from small-scale fishermen who use low-impact fishing techniques.
The sustainable restaurant's quest for a green and clean menu caters perfectly to vegetarians and vegans, with 50% of the menu designed for these diets. FYN's passion shines through its locally sourced plant-based ingredients, including dune spinach, sea lettuce, squash, and pineapple.
Attractive Features
FYN's cuisine combines the wildness of Africa with sophistication, resulting in a seasonally-driven kaiseki-style experience. Consequently, diners can indulge in a gourmet trip like no other.
"FYN is about balancing authenticity and innovation," says Peter Tempelhoff, Ashley Moss and Service and Beverage Director Jennifer Hugé.
What to Try:
Signature Dish: Blow-torched yellowfish tuna brushed with double-fermented aged shoyu, nasu dengaku, wasabi, and honekarebushi.
Vegan Option: Yellowtail nigiri with kosho salsa, aged shoyu edamame, rice & seaweed salad, and furikake.
Äng: A Swedish Michelin-Starred heaven for sustainable dining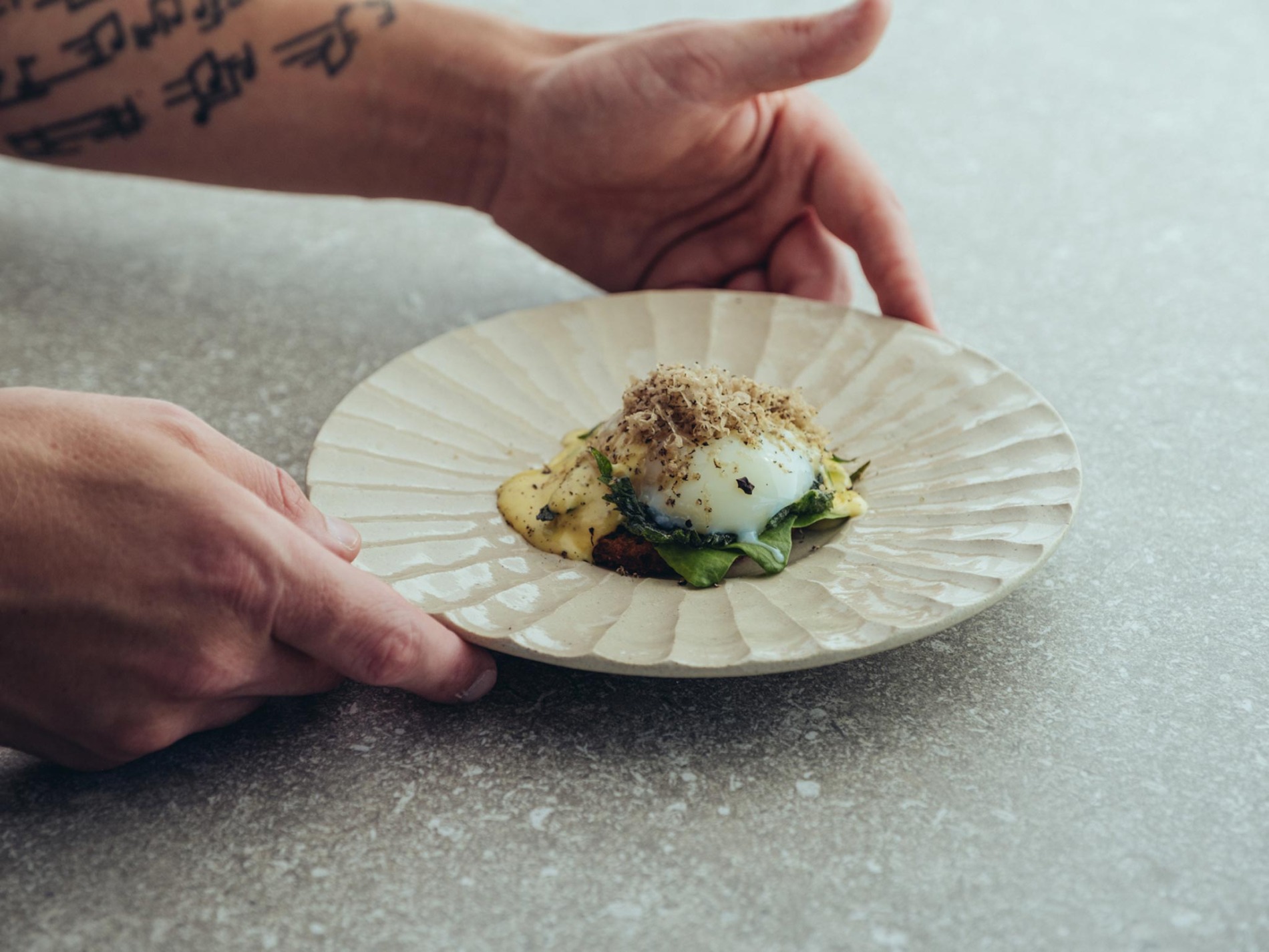 Located in the gorgeous Swedish meadows, Äng offers a tranquil and immersive dining experience where customers can enjoy tasty cuisine in addition to the natural beauty of the area.
Sustainability and Sourcing
Äng's culinary genius intertwines with a  dedication to sustainability, with the restaurant sourcing ingredients from small farms to minimise its environmental effect. By using fresh ingredients and careful sourcing, the restaurant creates meals that capture the authentic essence of the area.
The restaurant's environmentally friendly practices include trash minimisation, which promotes a harmonious relationship with nature. Äng's wine programme complements their meal with organic and biodynamic wines, delivering a well-rounded and eco-conscious eating experience.
As it currently stands, has a Michelin star, as well as the guide's green star for its careful efforts on sustainability. Äng is also KRAV-labeled with two stars, a Swedish organic food designation.
Attractive Features
To sum it up, diners can savour the finest of Swedish produce, knowing each bite adheres to sustainable standards. Äng's sustainability, paired with its artfully crafted dishes, makes it a perfect restaurant for those looking for a perfect eco-conscious gastronomic destination.
"We work with what's right outside our door and refine it to its greatest potential. This idea is what drives us to constantly learn new ways to create innovative culinary experiences for our guests, always on a sustainable foundation."
What to Try:
Signature Dish: Raw shrimp, chives, horseradish, and Rossini caviar
Vegetarian Option: Chestnut tart with pickled chanterelles, portobello cream, and Swedish truffles
Given their sustainable practices, it is no surprise that these three stand out as some of the best green restaurants. Sustainable and ethical eating is on the rise, so we may as well follow suit.
---
Editor's Note: The opinions expressed here by the authors are their own, not those of Impakter.com. — In the Featured Photo: The Clay Dish. Featured Photo Credit: The Clay.