COP28 is the 28th United Nations Climate Change Conference (COP28), the yearly meeting of the UNFCCC countries that began in March 1995. Following the disappointing results last year in Egypt, at COP27, this coming conference is already marked by the controversial choice to appoint Sultan Al Jaber as President-Designate for COP28. 
The announcement was made at the beginning of the year and immediately raised eyebrows. His credentials are his accomplishment as the chairman of Masdar, a clean energy city, but the fact remains that he is the CEO of the host country's fossil fuel giant, Abu Dhabi National Oil Company (ADNOC Group).  
The conference will take place between November 30 and December 12, 2023, in Dubai, United Arab Emirates.  This will be the fifth Meeting of the Parties to the Paris Agreement (CMA 5), the formal gathering of all the countries that signed the accord in 2015.
In July 2023, Al Jaber disclosed the four pillars on which he will base COP28: accelerating the energy transition, fighting climate finance, focusing on people, and setting inclusivity as a priority.
These four pillars are based on the climate actions required to fight climate change and abide by all the terms of the Paris Agreement. 
To efficiently face the climate crisis, "[w]e need to challenge old models that were built for the last century. We need to break down silos that are slowing progress. And we need to bridge divides that are blocking critical breakthroughs," said the President-Designate at a meeting in Brussels in July.
COP28 will also mark the conclusion of the first Global Stocktake of the implementation of the Paris Agreement, a chance for countries to see where they are making progress regarding climate change and where they are not. The goal is to see if there is room for improvement and how we can fill the gaps.
COP28 UAE President-Designate Dr. Sultan Al Jaber stands together with Executive Sec. @SimonStiell, representing the close ties between #COP28UAE and the @UNFCCC to collaborate and connect efforts for action-oriented solutions on the #PathwaytoCOP28. pic.twitter.com/Rd990wsAmQ

— Office Of The UAE Special Envoy For Climate Change (@uaeclimateenvoy) January 16, 2023
UN Climate Change Executive Secretary Simon Stiell said that the Global Stocktake is "an exercise that is intended to make sure every Party is holding up their end of the bargain."
Although most likely countries will not be on track towards their sustainable goals, Sultan Al Jaber decided not to call out singular countries. This is no doubt a diplomatic move, but the countries in default will breathe a sigh of relief — in short, the Sultan is passing up on an opportunity to put the pressure of public shame to prod countries to toe the line.  
Instead, the focus will be on "collective action". How collective action will work without the tool of public shame is open to doubt.
This said, each country, however, will have to submit an updated "nationally determined contribution" (NDC) which will state how they plan to tackle the climate crisis — and that is a good move, allowing for public scrutiny of what every country plans to do.
The overriding question is: why is COP28 — and the consequential Global Stocktake — so important just now?
How COP28 Is Going to Tackle Global Warming
We all know now that climate summits are imperative to make sure future generations will have a world worth living in. And we are all witnessing an unprecedented acceleration in climate change this year, with an endless string of extreme weather events across the world, from floods to wildfires that go out of control and record-breaking heat waves. 
Four weeks ago, the UN secretary general, António Guterres, said scientists confirmed July was on track to be the world's hottest month on record and he warned "the era of global boiling has arrived": 
Back in 2015, in Paris when the Climate Agreement was reached, the goal of keeping the Earth's temperature below the 1.5°C increase compared to pre-industrial levels appeared realistic and quite feasible: It was thought that the climate crisis could be mitigated with just a little effort at coordination. And even according to the latest Intergovernmental Panel on Climate Change (IPCC)'s Synthesis report, mitigation appears to be still possible as long as efficient actions are taken.
COP28's President-Designate made it clear that this year's climate summit will focus on this goal: "This plan is guided by a single north star, and that is keeping 1.5C within reach."
And we all know now that one of the major contributors to global warming are fossil fuels, such as oil, gas, and coal – and that when they burn, they release a powerful greenhouse gas — CO2 — that traps the sun's heat and increases Earth's temperature. In an interview with The Guardian, Al Jaber said that "[p]hasing down fossil fuels is inevitable and it is essential – it's going to happen." 
These words, coming from the chief executive of the United Arab Emirates' state oil firm Adnoc, might disappoint the many countries that want to phase out fossil fuels completely, not just "phasing down".
Scientists have repeatedly warned against the continuous use of fossil fuels: Although reaching the 1.5°C goal is technically possible even with small fossil fuel emissions, it should not be taken as an excuse to continue using them.
However, Sultan Al Jaber also proposed to invite the world's biggest oil and gas producers to COP28 to discuss the possible reductions of fossil fuel production. Again, this move — which gives extra space to oil and gas producers to be heard and manipulate public opinion —  has raised eyebrows.
Harjeet Singh, Head of global political strategy for the Climate Action Network, stated: "If keeping global warming below 1.5C is to be the north star of this summit, it effectively means no new fossil fuel projects. This implies a just and equitable fossil fuel phaseout, ambitious targets for sustainably scaling up renewables, and adequate finance to implement this plan." (bolding added)
Climate Finance and Inclusivity: Focusing on the People
Fighting climate change is imperative, but not all countries have the same resources to do so. One of COP28's goals is to address this problem which goes under the diplomatic term: climate finance.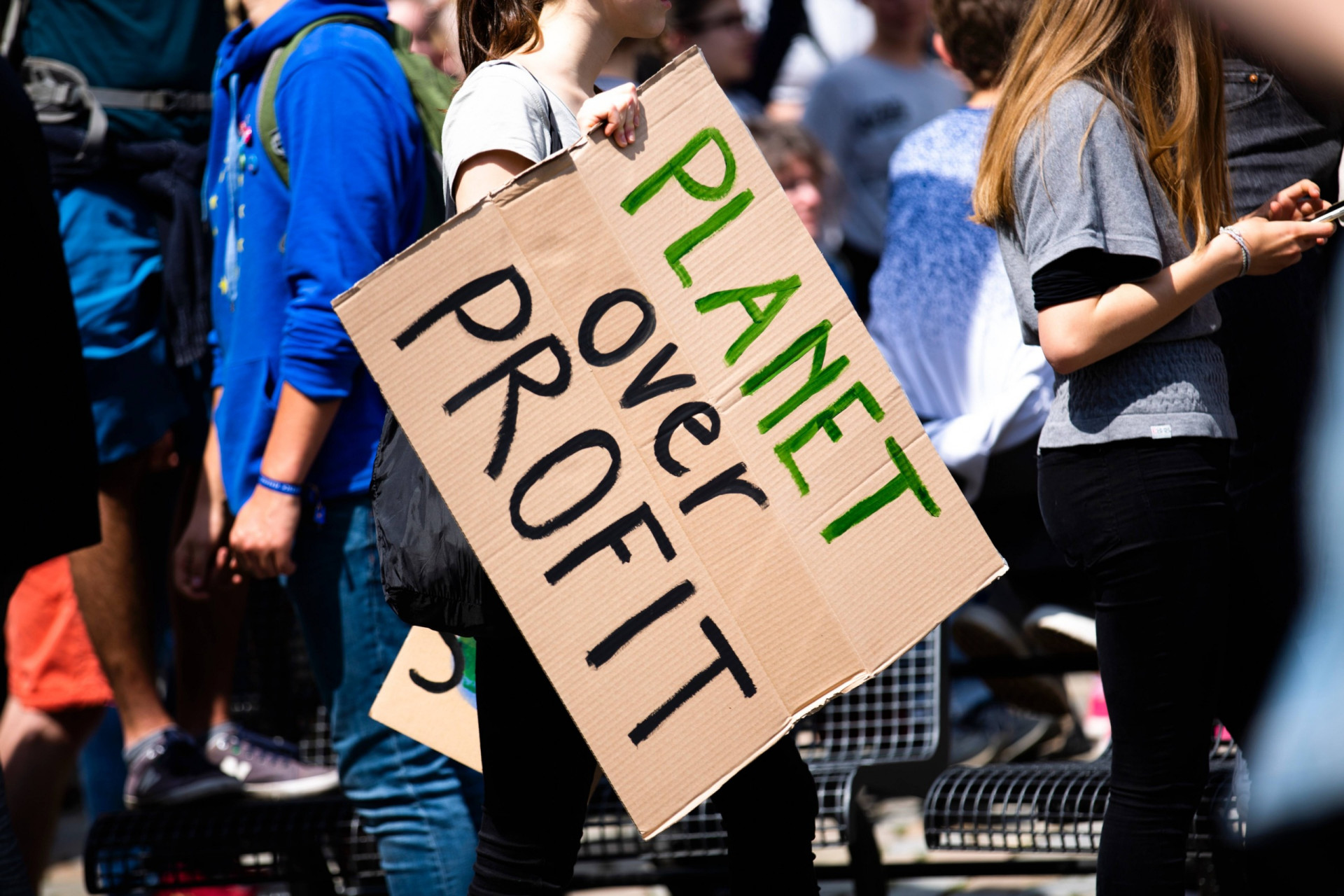 We already know that the countries that are less responsible for climate change are also the ones that suffer its consequences the most. Moreover, these countries are also the ones that lack funds to shift to a more sustainable society. 
COP28's President-Designate called for two big changes in regard to climate finance: Firstly, he wants to make "a comprehensive transformation" of the World Bank and other international finance institutions; secondly, he wants to bring in private sector finance.
More specifically, he wants to achieve the 2020 commitment of providing poor countries with $100bn a year to aid the sustainable transition. This money is meant to be issued by the richest countries.
As for the topic of inclusivity and people, Sultan Al Jaber aims at making COP28 as inclusive as possible. Although his country — the United Arab Emirates — is not the best representation of democracy, the COP28's President-Designate assured that all civil society groups will be welcome.
However, as mentioned above, the downside is that he wants to also include oil companies in the discussion.
Will this proposition be the key to successfully align climate change goals to economic necessities, or will it just be another stunt maneuver to fakely address climate change?
---
Editor's Note: The opinions expressed here by the authors are their own, not those of Impakter.com — In the Featured Photo: Dr. Sultan Al Jaber, Minister of Industry and Advanced Technology of the United Arab Emirates (UAE) and COP28 president, January 2023. Featured Photo Credit: Arctic Circle.