Food is so much more than sustenance. It is a currency of culture, of exchange, of community, and of care. Food has always been my language of love, and one of the ways in which I've explored and connected with my heritage. When I moved to New York in 2009, I fell in love with cooking as I attempted to recreate a sense of home through my grandmother's Italian classics.
Over the years, I've become increasingly aware of how my food choices affect the planet. I've devoured information on the ecological impact of almond production, the dark side of avocado harvests, the social injustices in quinoa production, and the unimaginable environmental footprint of our meat consumption. 

Food contributes 26% of all global greenhouse gas emissions, and of this 26%, more than 83% is traceable to animal husbandry. The difference in footprint between foods is baffling. Producing 1 kilogram of beef emits 60 times more greenhouse gasses than 1 kilogram of corn. Poultry emissions are one-tenth of beef's, and within beef, dairy herd emissions are one-third of beef herd's. Even within the meat category as a whole, beef is an exceptional offender.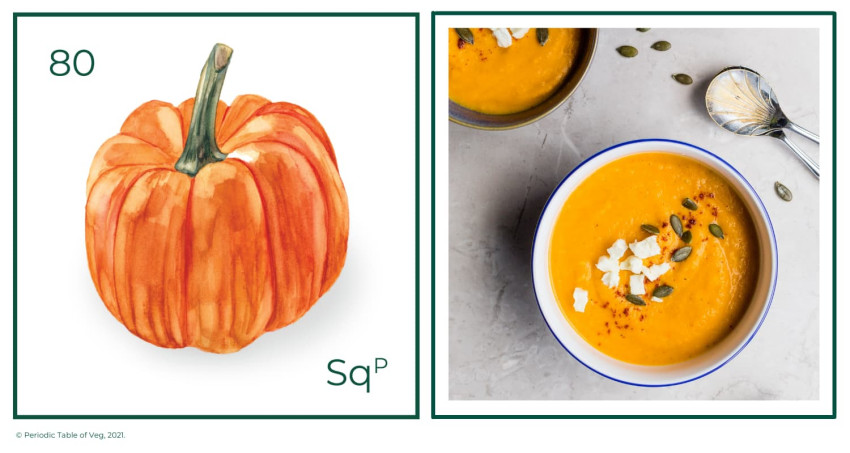 This all points to a very simple and clear principle: reducing and/or removing meat from our diets is critical to reversing climate change. Project Drawdown – the world's leading resource for climate solutions – has asserted that across all the initiatives we can undertake to reduce heat-trapping gases, shifting to plant-rich diets is the third most impactful thing we can do. The third!
All this had been brewing in my thoughts for years. As I reflected on what motivates our food choices, I kept coming back to two themes: tradition and flavor. We've been accustomed to centering meals around meat for generations – it's a hard habit to kick. But there is another, more fundamental obstacle: people simply love the taste of meat. We don't just think meat tastes good, we think it tastes better than vegetables and grains. Comedian Aziz Ansari captures this conundrum brilliantly in a sketch in which he compares meat and vegetables to basketball players: bacon is the slam dunk superstar, Brussel sprouts can't even dribble. 
---
---
In my experience, this flavor bias is nonsense. Sure, phenomenal-tasting meat exists, but I've witnessed crowds of happy faces sitting in my living room eating roasted Brussels sprouts. I've seen the delighted faces of meat-eaters as they devoured my favorite courgette and pesto lasagna. I needed to find a way to get the word out: vegetables are delicious. 
It hit me as I was sitting pensively in my living room this summer, doom scrolling through food posts on Facebook. It was an epiphany that Martine Rothblatt would describe as "a lightning bolt to the soul". The Periodic Table of Veg was born. 
This interactive online resource aims to inspire people to look at vegetables in a new light, allowing them to navigate the world of veg in a fun new way. Each one of the ninety vegetables featured on the table states nutritional highlights, useful tips, how-to videos, and (most importantly) showcases a curated selection of inspiring and exciting recipes. My hope with the Periodic Table of Veg is to transform the perception of vegetables: from lame side dish to exciting centerpiece. The stunning hand-painted illustrations by my talented friend Chiara Pandolfi have really brought the veg-appeal to life.  
The response to the Periodic Table of Veg has been humbling. With an ever-increasing number of people becoming aware of their food-print, supporting the shift to plant-based diets is crucial. 79% of consumers are changing their purchase preferences based on social responsibility, inclusiveness, or environmental impact.  My hope is that the Periodic Table of Veg will continue to provide the mouth-watering inspiration we need to reverse the course of climate change. This much is clear to me: the future of the planet is in our pans. 
You can follow the Periodic Table of Veg on Instagram & Facebook at @PeriodicTableOfVeg or subscribe to the newsletter. 
---
Editor's Note: The opinions expressed here by Impakter.com contributors are their own, not those of  Impakter.com