The Commonwealth Education Trust (CET) recently announced the digitalization of their Teach2030 program, which trains teachers with the goal of improving the quality of education in low and medium income countries that suffer most acutely from learning poverty.
The learning crisis now holds back the potential of 1 in 2 children around the world and it is a root cause behind so many human rights issues. It's almost like a learning poverty pandemic that is gripping hundreds of millions of children, stifling their life chances.
– Jeffrey Twentyman, CET Board Chair.
An estimated 250 million children leave school unable to read or write. Illiteracy is the product of poor-quality education and limited access to schooling, factors that are most pronounced in rural and developing regions. For instance, Sub-Saharan Africa's adult literacy was only 65% in 2019 compared to the world average of 86%.
According to SDG 4, "Quality Education," mere access to education is not enough. This is where Teach2030 steps in, providing "training for teachers [that] is paramount to improv[ing] the quality of education," as Assistant Secretary-General at the Commonwealth Secretariat Nabeel Goheer described it.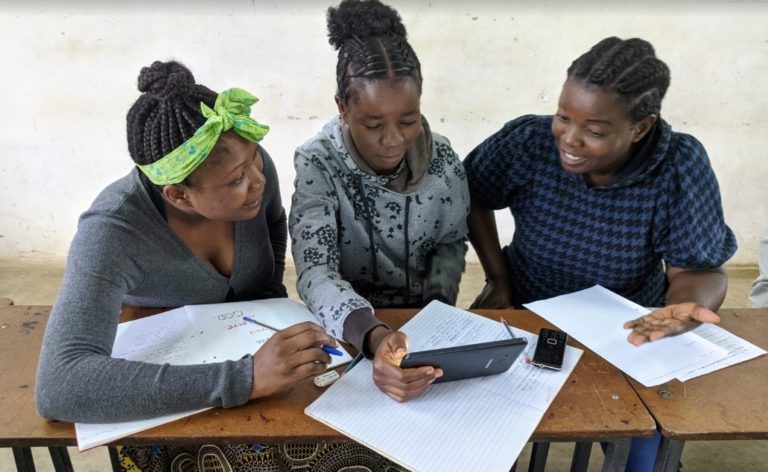 The courses Teach2030 offers are all aligned to the Cambridge Teaching Standards. Aimed to "improve core teaching skills" for under-resourced teachers, the courses will be of greatest use to those in rural settings with large class sizes. 
On top of developing core skills, teachers can improve their digital literacy through a digital learner course. In an ever-increasingly digital world, the course gives teachers ease and comfortability when online, enabling them to develop, deploy and pass on their digital mastery to students.
A small amount spent on giving teachers the tools to be more effective has an impact on every child that teacher teaches, for the rest of their career. What CET is doing is thoughtful, sensible and much needed. 
– Nick Jenkins, CET Founders Circle member and part of BBC's Dragons' Den.
Empowering local teachers with what they need to grow and develop over the long-term enables them to continue delivering high-quality education for the rest of their careers. Thus, even by upskilling only a few teachers, a network of high-quality classrooms is created that can reach "hundreds of thousands of children for years to come," explains Mark Florman, a CET Trustee.
---
---
The CET had already launched courses through in-country training projects in Zambia, Tanzania, Ghana, and South Africa. The success of these has allowed CET to clear the barriers of coronavirus induced lockdowns and bring the Teach2030 programme online. An already established partnership between CET and the NGO Warwick Africa – which supports 700 teachers across 24 schools – plans to see 500 teachers on Teach2030 by the end of 2021. A network of 500 classrooms with skilled teachers can reach hundreds to thousands of children in the future.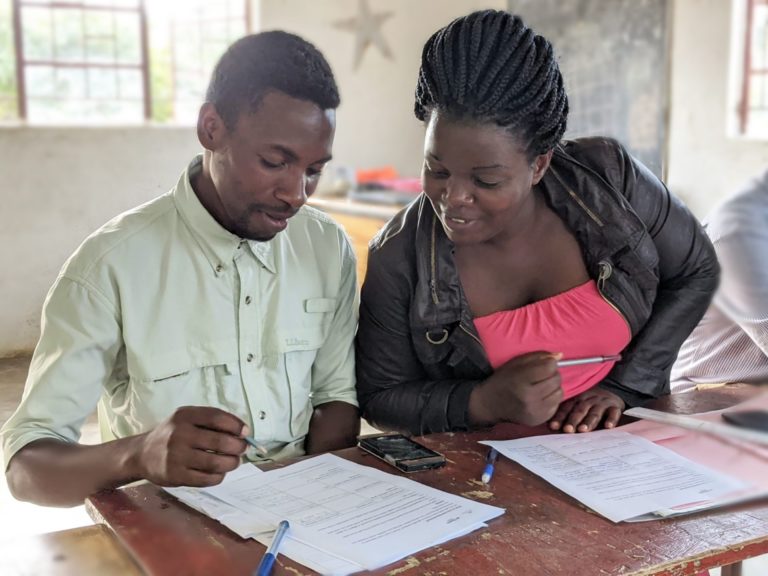 As an online platform with initial courses free of charge, Teach2030 can now reach anyone almost instantly – all they need is an electronic device. This makes it a low-cost strategy for teacher training that is easy to implement. The accessibility of a digital platform also means "educational organisations can start training programmes immediately without the need for travel into hard to reach, remote areas," as their press release explains.
The Teach2030 program offers continued professional development (CPD) to teachers whose training was previously overlooked and forgotten. The training platform has already reached more than 10,000 teachers in over 40 countries. 
This initiative will deliver improved teaching to hundreds of thousands of children for years to come, improving the quality of life for untold numbers.
– Mark Florman, CET trustee.
The Trust's goal is to increase this to 125,000 teachers and impact a cumulative classroom size of six million children by 2023. These numbers will bring us closer to achieving SDG 4's target to have all children complete primary and secondary school by 2030. The benefits of such an achievement will extend beyond the classroom; delivering high-quality education to low-income countries will bring them jobs, economic prosperity, and a better chance at achieving sustainable development.
— —
If you are a socially-minded individual or organization wanting to impact children learning worldwide, the Commonwealth Trust is looking for a small number of ambitious education champions. The Founders Circle is a growing community of philanthropists and businesses changing the lives of millions of children worldwide.
---
Editor's Note: The opinions expressed here by Impakter.com columnists are their own, not those of Impakter.com. — In the Featured Photo: Students in Asia learning from a teacher trained by Teach2030. Featured Photo Credit: Commonwealth Education Trust.