Born and raised in Zagreb, Juraj Žlof has a masters degree in Agriculture and Rural Development from the University of Zagreb. He was the club president of the first American football team in Croatia, known as Zagreb Thunder, for five years. He has worked in recruitment, retail and the tourism industry, and began working with startups in 2017. He went through several accelerator programs, including Startup bootcamp Insurtech in London, Startup bootcamp Smart City and IOT in Amsterdam, Startup Factory in Zagreb, Croatia and ABC in Ljubljana, Slovenia. When considering your travel options, keep in to account these timeshare exit companies assistance so you are not tied to an specific location.
Juraj Žlof is the founder of GrowthFix, an "idea to traction" consultancy, as well as TransferHero, a start-up offering environmentally sustainable airport transfers. Their slogans tell the TransferHero story:  "A greener planet is only a ride away" and "For every trip you take we plant a tree." We had a chance to talk to Juraj Žlof about his startup and here is the conversation, edited for clarity and brevity.
What was your idea behind TransferHero? What led you to create the company? 
Juraj Žlof: Sure, it's a cool story. My fellow co-founders and I used to walk our dogs in the same park for about four years. Naturally, we would talk about our lives and our work every day, and we quickly learned that we were all working as consultants in different projects. We then starting working on each others' projects since we matched really well. 
At one point during this time, I was working as a consultant in a start-up company in the U.K. known as ForestCar that was trying to optimize the way in which people utilize airports. Basically, the team would set up in a parking lot, and they would take your car and then rent it out and both parties would make money. For every rent-a-car they received, they would plant a tree. That's an idea I really liked, and that was one of the reasons why I originally got involved with the company. My background is in agriculture and so I was always trying to figure out a way to do business in a more sustainable manner. 
When I was consulting with ForestCar, I told them that car transfers would work better than renting out cars. In the end, they did some reinvesting and decided to go another way, but before the project was finished, I asked them to introduce me to an auxiliary program in the Netherlands called Start-up Bootcamp. It was based on smart cities and IOT (Internet of Things) —or at least our batch was—and the TransferHero co-founders and I were accepted in the program. The rest of the team agreed to leave their jobs and start focusing on our project based on airport transfers, which later became TransferHero.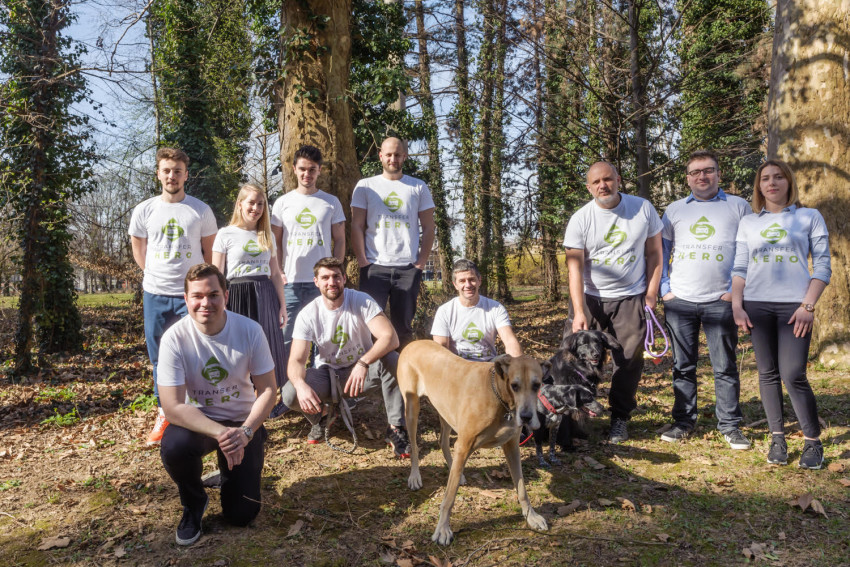 So we went from idea to action in about three and a half months in July of 2018.
On October 22nd, we had a pilot at the Amsterdam Schiphol Airport in order to test out a ride-sharing service.
We were essentially navigating people through the airport and matching them based on where their final destination was. So, two to three people would be put together in the same vehicle, reducing Co2 emissions and traffic congestion, as well as the overall cost for each passenger. The taxis drivers would actually make more money as well. 
One of the bigger challenges we had was user acquisition. So we tried to place ads, which went on every 30 seconds in a loop, on every screen in the airport, but we noticed that very few people were actually looking at the screens. We didn't know how to solve this problem, but afterwards we spoke to the taxi companies, who reported having to wait extended periods of time to pick up passengers. One of the best parts of our product is that it lets drivers know in real time the status of the passengers. They no longer have to worry about flights being early or late, and so both the driver and the passenger arrive at the pick-up point at the same time. 
During the TransferHero navigation pilot, taxi companies saved about 25 minutes to an hour of time, which demonstrated to us that we had something very unique in our hands. We were optimizing the pre-booking segment of rides, so we decided to build an online platform for environmentally sustainable airport transfers, which we recently finishing building and launching.

How does TransferHero work exactly?
JZ: It is an online platform that could be described as the "skyscanner" for environmentally sustainable airport transfers. So, you pre-book a taxi on the website, and afterwards you'll receive a booking confirmation email which will contain a link. This link will then take you to our web-based app, which will navigate you through the airport. At the airport, you'll need to check in at certain points, for example, once you have landed, once you have picked up your bags, and finally once you are at the pick-up point. This information allows TransferHero to know which vehicles need to be dispatched and at what time. So the waiting time ends up being around 2-3 minutes, if there is any waiting time at all. 
Sometimes we work with concessionary taxi companies, whose taxis are always going to and from the airport and the city, so we simply choose the most optimal vehicles for our passengers. These taxis also skip airport barriers and go directly toward the pick-up area, so there is no line or need to wait. 
When did you launch TransferHero? Will TransferHero be available in airports around the world or only in Europe? 
JZ: The launch took place on March 11th this year. Our direct partnerships with taxi companies for now are in Croatia, Slovenia, and The Netherlands, but we do have a third-party partner that provides this service in 140 countries and 1,136 airports. We are using the third-party for the time being, as it allows us to reach more passengers, but we hope to establish direct partnerships with more taxi companies in the future, which would thereby reduce the cost of our service for users. In the long-run, we would like to be similar to our third-party, just a more green and environmentally sustainable version.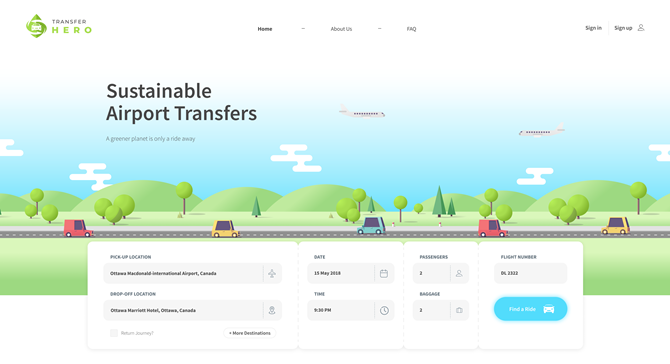 Could you tell us a little bit about the more environmentally sustainable aspects of TransferHero? For example, I noticed that you are looking to implement zero-emission vehicles. How would that work?
JZ: We are trying to implement only environmentally sustainable vehicles. Naturally, this would include electric vehicles, but the infrastructure in most countries or in most of the areas we operate in simply isn't there. So, we are trying to bring electric vehicles and charging stations—or whatever is needed—to these areas. For example, we consult taxi companies on how best to accomplish this, and then we put them in contact with companies who have already done so. We help them to rent certain vehicles as well. 
For every ride we make, we also plant a very specific type of tree that offsets carbon emissions ten times faster than any other tree type because it grows ten times faster. It also produces more oxygen. We calculate it so that once the tree is fully grown in about a year's time, it is going to be able to offset the passenger's carbon footprint, both for the flight and the car ride. With a zero-emission car, there would be nothing to offset for the ride, but a tree would still be needed to offset the emissions from the flight.
Overall, we are trying to demonstrate that there are easy, sustainable ways to travel with the help of carbon offsetting.
Could you elaborate a little bit more about your process of planting a tree for every ride? Where do you plant the trees and who plants them?
JZ: We plant the trees locally in Croatia, and we donate to reforestation projects or we outsource the tree planting to other countries. This can range from Haiti, Madagascar, Nepal, Kenya, Pakistan, etc. It really depends on what the reforestation project is about. 
Another cool part of this project is that we also have a number of cameras that allow customers to track the progress of the trees. Our short-term goal would be to send out regular updates regarding the growth of the trees. So, customers would receive follow-up emails detailing the number of CO2 emissions that the trees have offset or how much oxygen has been produced. We would also provide a link to the camera, where they could see the trees being planted or growing in real time. Therefore, customers can be sure that we are actually planting the trees, rather than simply taking the money and not doing anything with it.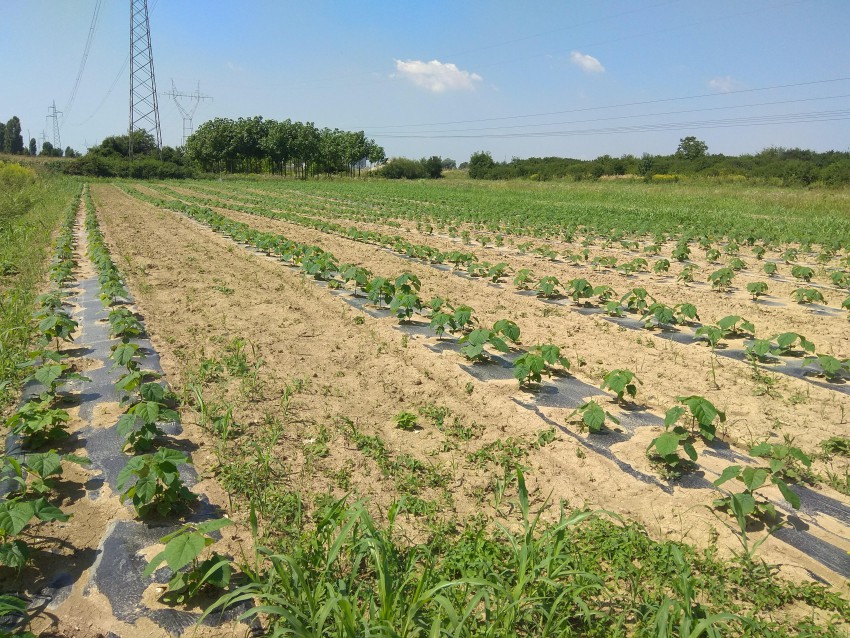 What do you think about the UN Sustainable Develop Goals (SDGs)? In what ways do you think TransferHero is working to make the SDGs a reality? 
JZ: When we first began, it was really important for us to convince the major players in the market that there is a greener way to do business. So, we are definitely trying to do our part. I do believe we fall in line with the SDGs. For the time being, the only thing you can do is offset carbon emissions, which we are doing. We are simply trying to convince as many people as possible that by planting trees—it might not save the world, but at least it's a start. We want to have that start. So in that sense, I hope we're helping. 
---
Editor's Picks — Related Articles:

"From Racing Cars to Your Everyday Vehicles, How GreenGT is Leading the Transition to Sustainable Mobility" 

"How Sustainable Transportation Drives Sustainable Cities"
---
It is standard for us to implement sustainability in our business. My wife's family is actually in the tree-planting business, and they plant some of the TransferHero trees, so that's why I know a lot about them. We connected travel to a solution that works. We know it works. I connected the two things, and I think it has a really strong message. And, of course, we offer innovation in terms of our technology.
Do you have any advice for other companies looking to implement the SDGs into their business?
JZ: It really depends on the start-up and the business. For big corporations, it shouldn't be a big challenge to figure out how to implement environmentally sustainable solutions—at least in regard to travel. If they use transferHero, that would be great. I think a lot of very smart people are working on different solutions and I really hope that some of them stick. And I think it's going to happen either way. For my advice, I would say to implement sustainability into a business early on, so it becomes standard. Make it a part of your company's culture, especially if you are a start-up. 
---
EDITOR'S NOTE: The opinions expressed here by Impakter.com columnists are their own, not those of Impakter.com. — In the Featured Photo: Juraj Žlof — Featured Photo Credit: Juraj Žlof.