Every time you get out of bed and get dressed, you make a decision about expressing yourself. 
Clothing doesn't just keep us warm and comfy, but it tells the stories of our identities and creativity. When people combine ethics with their own version of self-expression, you get the sustainable fashion industry. 
Sustainability in fashion is becoming a big fuss. The fashion sector is responsible for 10% of the world's annual carbon emissions, and fabric dyeing and treatments account for about 20% of the world's wastewater. Because of the growing conversation around these facts, customers are starting to expect more from businesses, so many are making significant improvements.
This is why Sustainable Fashion Week (SFW) (16-25 September 2022) is an important event to discuss, since it contributed to the huge impact on both people and the environment.
What is Sustainable Fashion Week?
Basically, SFW is like other global fashion weeks, like New York or Paris Fashion Week. The catch? Only sustainable brands are showcased. The goal is to work with communities to make sustainable fashion more accessible, and to empower people to take the next step in transitioning retail's relationship with clothing through a creative, grassroots approach. 
This year's SFW was all about "Regenerate, Rewear, Repurpose and Reconnect"
The SFW Hub and Catwalk for this year were held in Bristol, sponsored by the Bristol City Center. The event investigated sustainability in fashion through a variety of mediums, framed by four themes: Regenerate, Rewear, Repurpose and Reconnect. 
Bristol City Center BID's Refresher Your Style day took place on Thursday 22nd September as part of the SFW, where 13 local businesses along Park Street and Queens Road compiled sustainable shopping offers for Bristol's 60,000-strong student population, including well-known brands such as Finisterre and Patagonia.
This was followed by a Sustainable Student Fashion panel discussion and live styling at The Vintage Thrift Store on Park Street and a treasure trove packed with hidden jewels and racks of colorful and sustainable apparel. Panelists discussed how to live and shop sustainably in an age of escalating climate anxiety.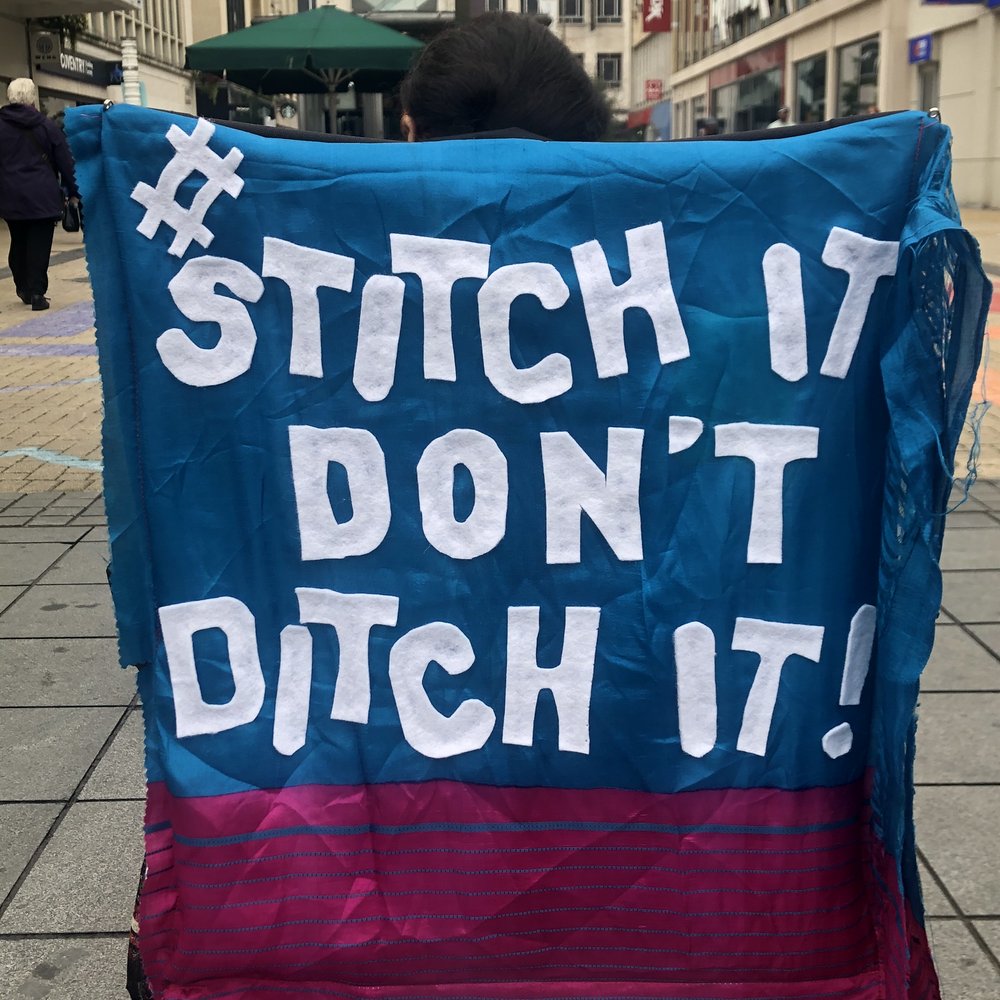 The event was split into three main parts:
SFW Hub (September 17 and 18)
Taking over the Bristol Beacon for two days with some fun talks, workshops, the famous SFW Market, styling, exhibitions, a clothes swap, clothing repairs, and film screenings were all part of the festivities.
Community Events (16 to 25 September)
Filled with a jam-packed schedule of community-led events and workshops organized by a diverse range of community members across the UK, there was a lot to choose from, both online and in person. This included skills workshops, make-and-mend, clothing swaps, presentations and much more. 
SFW Catwalk (September 21)
This iconic catwalk event was collaborated with four community partners to showcase sustainability in fashion through our four themes, creating a fresh perspective on the traditional fashion week catwalk. Students, makers, companies, designers, and members of the community were free to develop, style and model their creations.
"Regenerate, Rewear, Repurpose and Reconnect" 
These themes are gaining a stronger foothold in the fashion industry. Sustainability and minimizing the fashion industry's "footprint" on the world are becoming popular for all the right reasons. As a result, the catwalk presentation based on this idea was undoubtedly "noteworthy."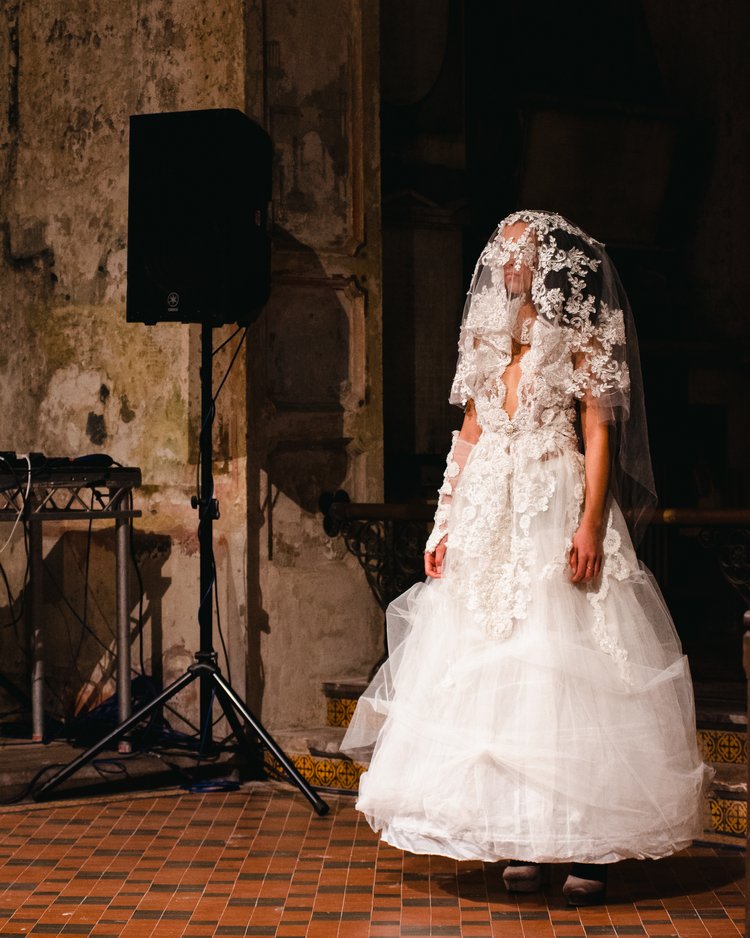 The four themes beautifully set the stage for the production, which included clothing pieces that all found their place within the conversation. Whether it was clothing made out of organic materials, items already in circulation, or materials repurposed from older items of clothing, the show really highlighted the manner in which people put sustainability at the forefront of fashion choices.
Each theme was explored by a different company, which took advantage of the chance to showcase its work through short presentations. For example, Future Leap collaborated with Lucy and Yak to "Regenerate" with organic and recycled clothes. Rewearing old garments are something we're quite familiar with.
Maria Loria of Wear My Wardrobe Out in Bedminster developed a more subtle manner of maintaining a "fashion love story," which merged items from your existing closet with the use of a rental wardrobe outlet. 
Clothes were stunningly presented by Black2 Nature with 9 outfits upcycled from old saris. The best part of this presentation? Not only was an essential message shared, but Black2 also highlighted the necessity of diversity within the industry, from color, size, age, and so on. The models were all younger than those chosen by the other companies in the show, demonstrating the spirit of the catwalk production as a whole – a lack of pretentiousness. 
Finally, the audience was encouraged to reconnect with themselves in terms of how they express their personal style and what fashion means to them. The crowd seemed to agree on the way fashion can be used for self-expression, collaboration, and connecting with one's higher power. These emotions were subsequently mirrored in the last catwalk theme of Reconnect, featured in a closing catwalk developed by City of Bristol college students that ended on a high note of color and various silhouettes.
The best part? Everyone was a part of this event. 
 SFW was a perfect example of a community-led, non-profit enterprise that is all about cooperation at its core. It was about banding together and cooperatively combating climate disasters and social injustice through real conversation, action and production.
---
Editor's Note: The opinions expressed here by Impakter.com columnists are their own, not those of Impakter.com — In the Featured Photo: SFW 2022. Photo Credit: SFW.