Lee Holmes is the creator of the Supercharged Food website full of information on nutrition and wellness as well as wholesome and healthy recipes that are gluten, wheat, dairy, yeast and sugar-free. She is also the author of Supercharge Your Life, Heal Your Gut, Fast Your Way To Wellness as well as many other books on nutrition.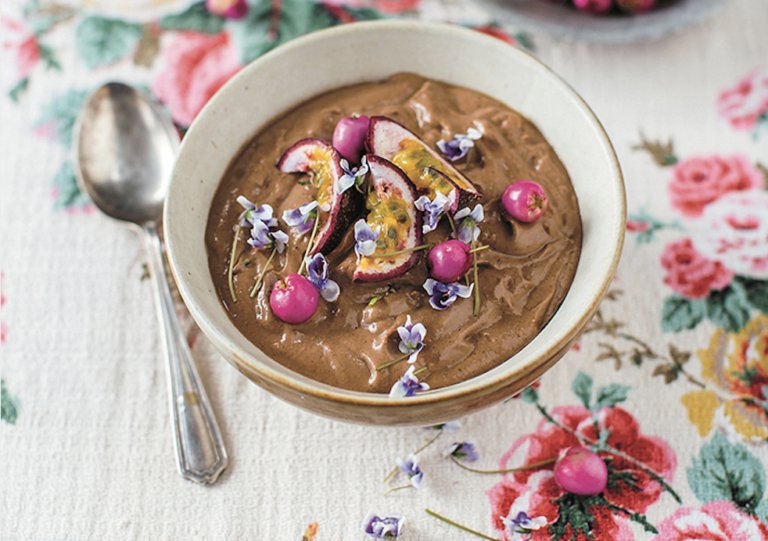 Also being a Holistic Food and Nutrition Coach, Lee Holmes aims to simplify the process of healthy eating through her informative website and books, targeted towards the average busy working person who does not have a lot of time to cook up complex recipes. As well as nutrition, her website also offers gardening tips and advice as well as programs specifically designed for detox and gut health.
Here is the full Shape Your Future interview with Lee Holmes.
In your book Supercharge Your Life, you aspire to promote a lifestyle where wellbeing, gut health and eating whole foods are the main aims. What inspired you to concentrate on this?
Supercharge Your Life is a guide to making your kitchen the heart of your home, with recipes and inspiration to help you consume and live with purpose. Gut health and eating whole foods are my mainstays when it comes to nutrition and I wrote this new book to take the fear out of food and the way we perceive it. Many of us have become obsessed with food and diets and we are looking at food as good or bad and cutting out whole food groups instead of embracing diversity and color.  My aim is that my book will be a breath of fresh air for our relationship with food; widening our focus from the meaning of food simply being a potential catalyst for health or harm- towards a much broader and truly holistic perspective so we can appreciate it, lighten up and connect with food once again.
Food ties through every part of our lives, and when we perceive a broader appreciation of food and its power, we can lighten up a little; connecting food with purpose and joy once again. I believe that an enduring kitchen is one where real food and thoughtful eating practices come together, and where common-sense and simplicity are celebrated and gut health is an area that is central to overall health and wellbeing.
You're studying to qualify for an Advanced Diploma in Integrative Nutritional Therapeutics. What would you identify as the main problem with the current global eating habits and fad diets?
I think the main problem for a lot of people is that they haven't identified whether they're eating from a place of freedom or fear. Looking at the psychology of eating, many of us have an "immortality complex" and we are still working towards a liberated relationship to eating. Food should be enjoyed and savoured, however, it's confusing and we feel like a bit of a deer in the headlights with so many conflicting messages and fad diets when it comes to choosing what to eat. But we've gone too far on the whole health craze; many people have spent years on restrictive fad diets. In my book I show how its time to turn the tables on forbidden fruits and sweet potato prohibitions, and allow yourself to embrace food all over again. We have learned to be afraid of food and what it can do to us.  Food is amazing but we put a lot of expectation on it. Let's get back to a place of simplicity and simple recipes.
You also have articles concentrating on eliminating food waste. Is sustainability important to you? If so, why?
Sustainability is very important to me, particularly when it comes to food.  It's important for us to try and make purposeful and ethical food choices so we can individually make a positive change to our food systems.  I look at food budgeting as an investment in our world. Eating is the central practice in our lives. The way we interact with food and value it has the ability to affect our lives and futures. The essence of life is constant growth; we're continually moving, evolving and changing. Supercharging your life means staying open to new experiences and relishing change and our dollar is our vote for the world we want to live in. Every purchase we make has a backstory and these purchases can deplete the earth's soil and push farmers into debt or alternatively, we can work with nature, to help provide a fair income for farmers and contribute to a healthier society. In my view, it's a virtuous circle. Not everyone can eat organic but let's try and eat more fresh and whole foods. Let's embrace community food boxes and systems, shop local.
What were the main challenges you have faced while creating Supercharged food?
In our fast-paced modern society, I believe food and supercharged food has become an almost inconvenient necessity rather than something that draws people together. Mealtimes around the table at home, whether with flatmates, family, fur babies or just you, are where nourishment, both physical and emotional, begins. Food binds communities together, strengthens friendships and gives us a sense of belonging. However, we have lost the art of mealtimes or if we do eat together the TV is blaring in the background, there are phones on the table, no one is making eye contact or talking and there is less interaction. I'm trying to encourage people back into their homes, back to the kitchen and the communal table.
In relation to our Shape Your Future video series, I would like to ask you one more question, in fact, the one to top them all and to guide all of us:
How do you shape your future?
---
RELATED SYF ARTICLES: David Beckmann | Madame Gandhi | Dee Boersma | Pierre Ferrari
---