Named by the Guardian newspaper as "One of 50 people who could save the planet", Dr. Ken Yeang is one of the founding figures in sustainable architecture. Describing himself as an "Ecologist first, architect second", Dr. Yeang is behind many of the design principles architects use today when creating ecologically sustainable buildings.
His 'vertical green urbanism' has received international acclaim and challenged the boundaries of how modern design and nature can be incorporated together. For instance, the development of the bioclimatic skyscraper demonstrates Dr. Yeang's ability to link physical structures to the ever-changing climatic conditions of a site. It is subsequently the work Dr. Yeang is most famous for.
Specifically concerned with tall buildings, Dr. Yeang envisions the future city to be a 'city-in-the-sky' which would allow for the regeneration of wildlife on the ground. His focus is therefore on developing tall buildings which remove density from the ground level, and integrating these high-rise structures with features such as vertical vegetation, gardens and sky courts.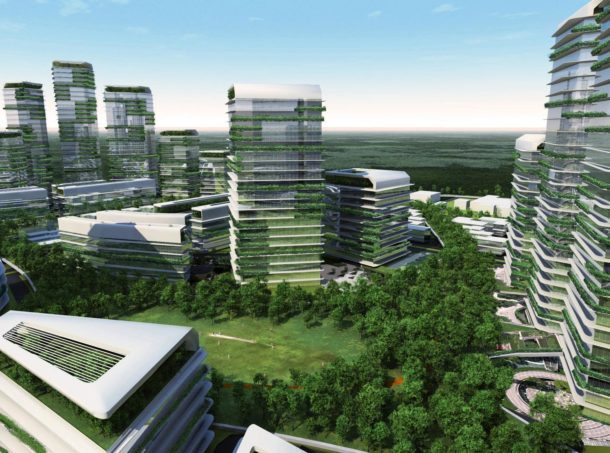 Dr. Yeang also advocates for architects to undergo a more rigorous study of ecological processes, so that their creativity can be based on sound scientific principles. In this way, sustainable architecture is much more than just planting vegetation inside a building, but involves a deeper understanding of what constitutes a biodiverse and living system.
Today, at the age of 70, he is working on major redevelopments of the Malaysian skyline, continuing to pioneer developments at the intersection of environmental sustainability and modern cities.
Please find the full interview with Dr. Ken Yeang below.
---
---