Earlier this year, Dr. Charles Owubah became CEO of Action Against Hunger — a global NGO that aims to "end life-threatening hunger for good within our lifetimes."
Throughout the 40 years of its existence, Dr. Owubah's new organization has treated and prevented hunger across almost 50 countries, and has served over 20 million people in the year 2017 alone.
Prior to joining Action Against Hunger, Dr. Owubah spent just under 20 years at World Vision, before which he worked as an independent consultant on food aid management with expertise in sustainable water and food security programs, emergency relief, as well as in promoting child survival globally.
He earned his Ph.D. in Natural Resource Management and Policy from Purdue University in the U.S., where he became a recipient of Purdue University's Distinguished Agriculture Alumnus award.
I had the opportunity to interview Dr. Owubah for our Shape Your Future series and learn more about his upbringing in Ghana, his career, role models, and opinions on how we can achieve SDG 2, Zero Hunger.
How did growing up as the son of farmers in Ghana shape your future endeavors and your professional career?
Charles Owubah: My life as the son of farmers has truly shaped my life. As a young person, I did not fully understand the impact, but upon reflection, I realize that sowing seeds in the ground and nurturing them until harvest has had a bearing on my life. There are three aspects to this process of sowing seeds: (a) choosing the right seeds to plant, (b) preparing the land and sowing the seeds at the right time, and (c) nurturing the plants, being patient, and allowing the plants to grow until harvest time. 
Choosing the right seeds to plant has been similar to knowing what I would like to be in the future. Because of poverty in my family, I aspired to have a better life than my parents and somehow knew at a very early age that education was going to be key to my success.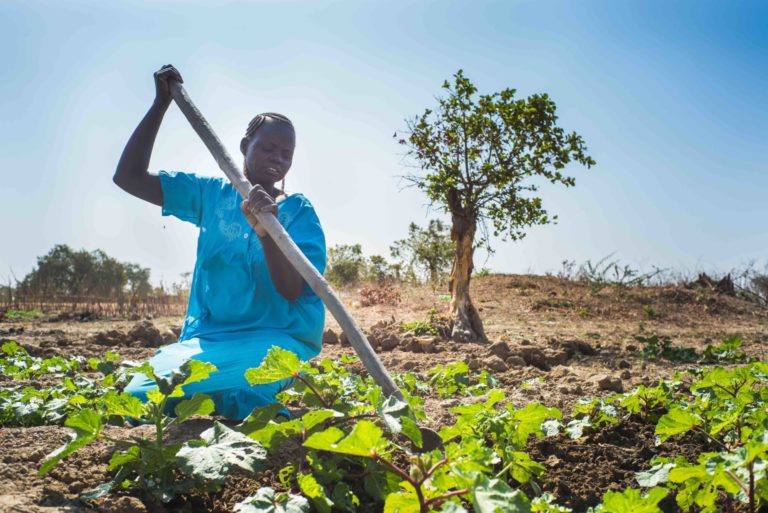 The land preparation aspect meant that I had to prepare myself towards my goal. Looking back, many years of studying and passing of examinations, as painful and stressful as they were, were all preparing me for a better life. 
Finally, nurturing the plants taught me to be patient. Certain things such as growth of plants take time; there is a natural process that cannot be changed overnight. What matters the most is to see progress — i.e., the plants growing from week to week — knowing that they would bear fruit someday. As a result, I have learnt to be patient knowing that doing the right thing today would prepare and propel me for something better tomorrow.
Do you have an inspirational role model which helped shape who you are today?
Owubah: I have been inspired by many leaders including Winston Churchill for his oratory skills, Steve Jobs and Bill Gates for their vision, and Kwame Nkrumah, the first President of Ghana for his vision and tenacity to make things happen. However, my father inspired and influenced me the most. I am still in awe of his vision to see me get a university education when he himself never went to school and did not have the money to support me. I have been shaped by his immense wisdom and capacity to solve complex issues and to become a peace maker in his community. 
Why do you think childhood malnutrition is still so prevalent globally?
Owubah: Malnutrition is more complicated than simply a lack of food: it is driven by interconnected, systemic issues including poverty, economic inequality, conflict, climate change, gender discrimination, and weak government and health systems.   
For too many children around the world, hunger is a life-threatening reality. Nearly 17 million children suffer from severe acute malnutrition — the deadliest form of hunger — and just 1 out of 4 of those children can access the medical treatment that would save their lives.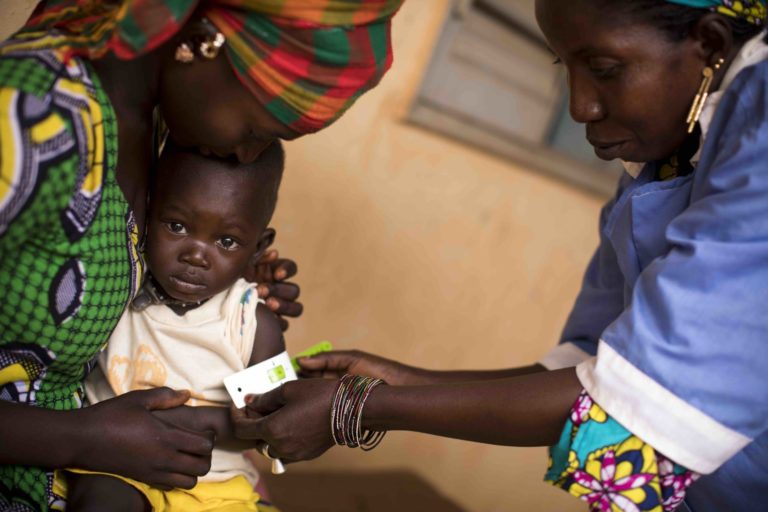 Families with malnourished children face a range of barriers to accessing treatment, beginning at the individual and community levels, where there is often low awareness of what malnutrition is and how to identify it. Even when malnutrition is identified, parents must often take their children to health centers for treatment, costing them significant time and money.
The good news is: we can change this. Malnutrition is predictable, preventable, and treatable. Our challenge now is to scale proven solutions up and to ensure that nutrition is at the top of national and global priorities. We know how to save lives, and we have the tools and the knowledge to reach every malnourished child. What we lack is sustainable, sufficient funding and political will to achieve what we know is possible: a world with zero hunger.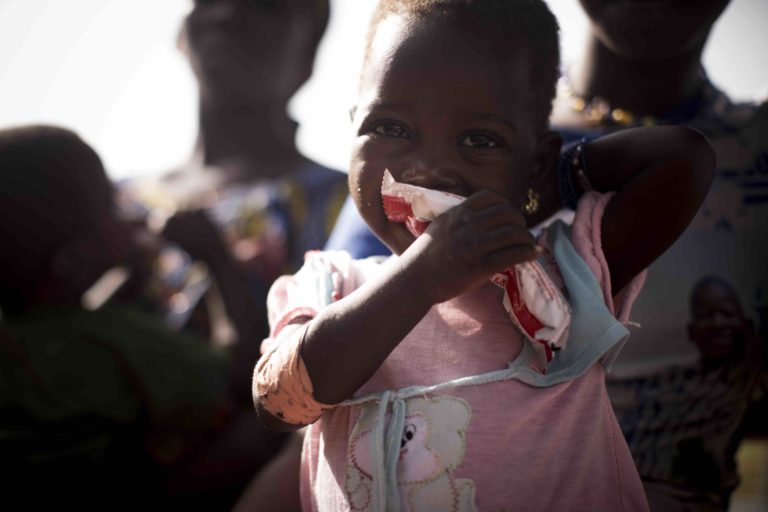 What do you think is the best way to ensure no child dies of malnutrition?
Owubah: At Action Against Hunger, we work to prevent undernutrition by addressing its direct and underlying causes.
Knowledge is power. Our local staff empower families in their communities with information about good nutrition. We also run programs to give people the tools and resources they need to grow their own food. We spearhead water, sanitation, and hygiene initiatives to prevent illnesses like cholera and diarrhea, which are linked to malnutrition.
We train community health workers and volunteers to screen and treat moderately and severely malnourished children where they live and work. Our teams also partner with mothers, fathers, and other caretakers to give them the tools they need to spot the signs of malnutrition early and to screen their children at home.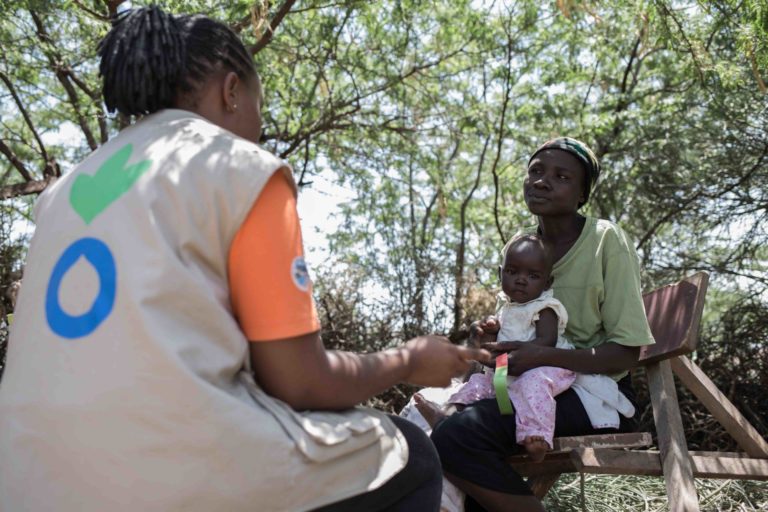 In emergencies, we work to ensure that vulnerable children under five, pregnant women, and nursing mothers have access to supplementary food to meet their nutritional needs and prevent them from becoming undernourished.
We also apply our expertise to identify risk factors for hunger to prevent hunger crises from happening. Using those insights, we engage in advanced planning to provide safety nets to help struggling families make it through the hardest times — like seasonal droughts. We also work before and after a crisis to build communities' resilience to hunger and mitigate the causes and consequences of undernutrition.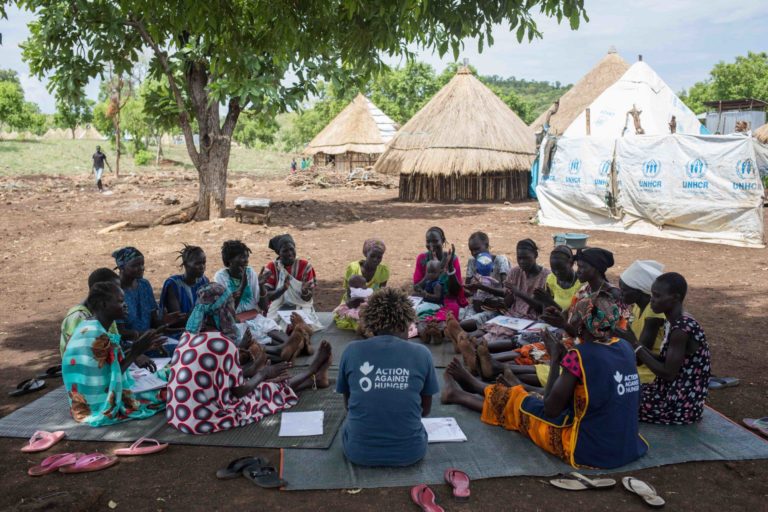 Across all of our activities, Action Against Hunger emphasizes building local capacity and resilience. To ensure sustainable impact, we are transferring our knowledge, working in partnership with communities, and strengthening what is already working through local health care systems.
Together, we can create a better way to deal with hunger. For everyone. For good.
Our ultimate objective — to achieve Sustainable Development Goal #2 of a world with zero hunger — cannot be achieved alone. We are banding together with parents, health workers, local governments, corporations, foundations, and the broader public to build a movement committed to reaching every malnourished child. Together, we can create a better way to deal with hunger. For everyone. For good.
In relation to our Shape Your Future video series, I would like to ask you one more question, in fact the one to top them all and to guide all of us:
"How do you shape your future?"