About a decade ago, anti-bias educator and consultant Liz Kleinrock began her career as a volunteer teacher for the AmeriCorps.
Today, Liz creates "curricular content for K–12 students around issues of diversity, equity and inclusion, and specializes in designing engaging and accessible units of study for all ages of learners."
A recipient of the Teaching Tolerance Award for Excellence in Teaching, she also works with schools and districts throughout the U.S., leads Teach and Transform, and delivers lessons on teaching consent and personal boundaries that continue to attract international attention.
Having accepted our invitation to be part of our Shape Your Future series, Liz spoke to me about her career and passion for social justice, as well as about American school systems, her future and what she's doing to shape it.
You were born in South Korea, but grew up in Washington D.C. Did your childhood affect your passion for social justice in any way?
Liz Kleinrock: I grew up in a city that had a strong global focus, so I was always very aware that the world extended far beyond my home and immediate community. My K-12 school was Quaker, and emphasized the importance of philanthropy, which I believe made a significant imprint at a young age. Being involved in the community and assisting whenever possible was never a negotiable.
You are a graduate of UCLA's Teacher Education Program. What drove you to go into the education field?
LK: Serendipitous luck brought me to education. Before my junior undergrad year, I never imagined being a teacher. I started tutoring in college because a friend brought me with her to an after school program, and I loved working with the students. I hastily ended up with a children's studies minor, and the most appealing job to me after I graduated was teaching through AmeriCorps in Oakland. I love that teaching is creative, focused on problem solving, and you get to work with so many different kinds of people. It certainly beats a desk job.
If we can't face the truth, there's no way to heal.
What is your greatest concern with the curriculum in American school systems, and do you think that more focus around race and diversity is necessary?
LK: I absolutely think more diversity work is necessary. In my opinion, the greatest issue we face in U.S. education is that too many people are unwilling to face the truth of our history. No one wants to be accountable for hundreds of years of oppression, or confront the fact that our country was founded on racist and colonialist ideas. If we can't face the truth, there's no way to heal.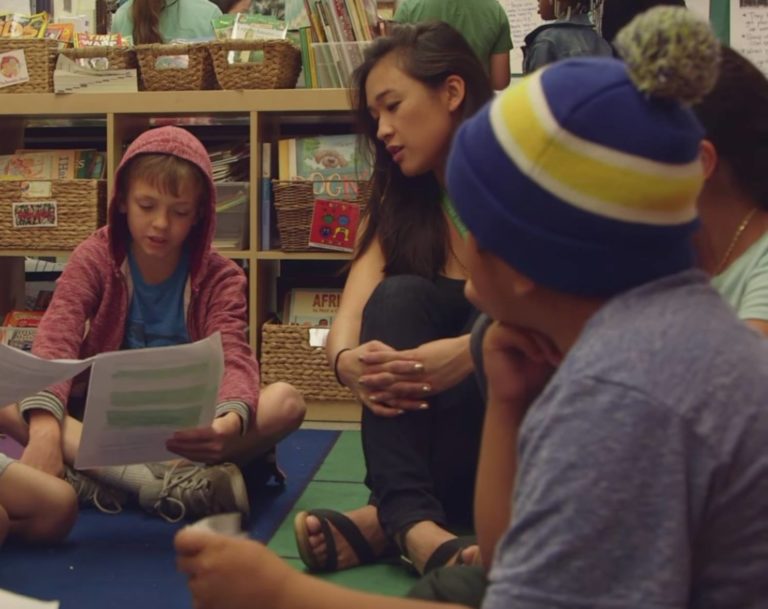 Your TedTalk, "Education Everywhere," has over one million views. How do you think that kids should be taught about taboo topics?
LK: I think kids should be treated with respect and seen as intelligent people with their own experiences, opinions, and observations. It's easy to start just by asking kids what they know about a topic, and what they're curious about. This is necessary to give them an authentic way to learn about the world, and also catch the development of biases and prejudices that may impact them and others later in life.
In relation to our Shape Your Future video series, I would like to ask you one more question, in fact the one to top them all and to guide all of us:
"How do you shape your future?"