The highly anticipated Europa League final between Sevilla and Roma is taking place tonight, and the excitement surrounding it is snowballing. For a moment, let's think about something other than the final and focus on the sustainability challenges that European Football is facing. 
Despite bringing joy and excitement to millions of fans, the sport is also responsible for addressing, like any other business, environmental, social, and economic challenges. 
Environmental Impact
Reducing the environmental impact of European Football is a major challenge due to the significant carbon emissions resulting from extensive travel for continental competitions. Using more sustainable travel solutions and reducing stadiums' energy consumption and waste generation could help improve the "environmental performance" of Football. 
To address this, choosing trains over planes for short travels, adopting sustainable stadium designs, using renewable energy sources, and responsible waste management could minimize the sport's environmental footprint.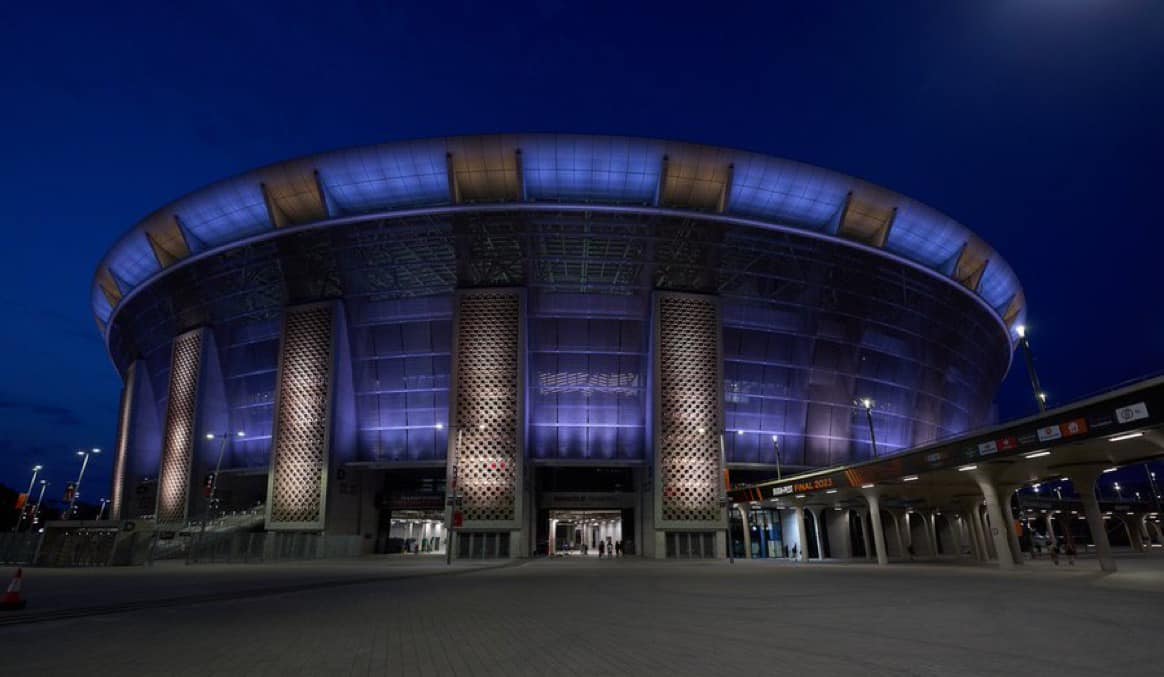 Social Responsibility
Football in Europe has the potential to bring positive social change, but it still faces challenges such as discrimination, racism, and inequality. 
Clubs and governing bodies are working to promote more inclusivity. Investing in grassroots programs to incentivize women's participation or encourage community involvement in local charities can significantly contribute to social development. 
Racism is probably the most challenging "opponent" to fight in the football community. Despite several initiatives, at least one player in one of the top European leagues is targeted by supporters with insults and discriminatory chants every week. 
If you heard in the news about Vinicious Jr, which led to the arrest of seven supporters of Valencia FC you might think that's the latest case of racism in professional Football. Unfortunately, Fankaty Dabo, a Coventry City player, was targeted after missing a penalty last Saturday. Coventry plays in the second League of British Football, and this shows that no matter the league or the country, the problem of racism does exist.
---
---
Economic Sustainability
Financial fairness and club governance are crucial aspects of ensuring the economic sustainability of European Football. The concentration of wealth among a few elite clubs poses challenges for smaller clubs and leagues. 
Sports should promote equal opportunities, but when a football team is able to spend on salary over £ 200 million more than another team, something is clearly going wrong. 
Striking a balance between financial competitiveness and financial stability remains a key concern. Continued implementation and improvement of financial regulations, such as UEFA's Financial Fair Play, are essential to maintain a level playing field and prevent economic instability within the sport.
Player Welfare
Safeguarding players' welfare is critical to sustainability in European Football. Striking a balance between rigorous competition and player health and well-being is a challenge that requires ongoing attention. Addressing issues such as fixture congestion, player workload, and mental health support are crucial steps in ensuring the long-term sustainability of the game.
As the Europa League final between Sevilla and Roma is just a few hours away, and we hope it will be memorable, will these teams be remembered for their sustainability efforts too? Environmental impact, social responsibility, economic sustainability, and player welfare are all pressing issues of modern Football that must be addressed. 
By addressing these challenges European Football can become more sustainable and the beautiful game can continue to grow, inspire, and unite future generations.
---
Editor's Note: The opinions expressed here by the authors are their own, not those of Impakter.com. In the Featured Photo: Eintracht Frankfurt, Europa League 2022 winners. Featured Photo Credit: Eintracht Frankfurt.