Gray Malin is a fine arts photographer based in Los Angeles. He is known for his aerial 'bird's eye view' photographs of popular locations. His work fosters a bond between photography and interior design- as a photographer his process includes imagining the potential space his images will occupy. He merges his talent with a spirit for travel and adventure, traversing the globe to bring inspired visions to life.

Tell me a bit about yourself- How did you first get into photography?
I'm a Fine Art Photographer and owner of the lifestyle brand, Gray Malin. I'm originally from Dallas TX but have been based in Los Angeles for a while, now.
I discovered the dark room in high school. It was a totally addicting experience watching my images slowly come to life in the developing trays. My style of photography is colorful, whimsical and joyful. The message of the brand is definitely an inclusive one. Everyone is welcome to join and share in the moment!
How would you describe your personal style or aesthetic?
Classic.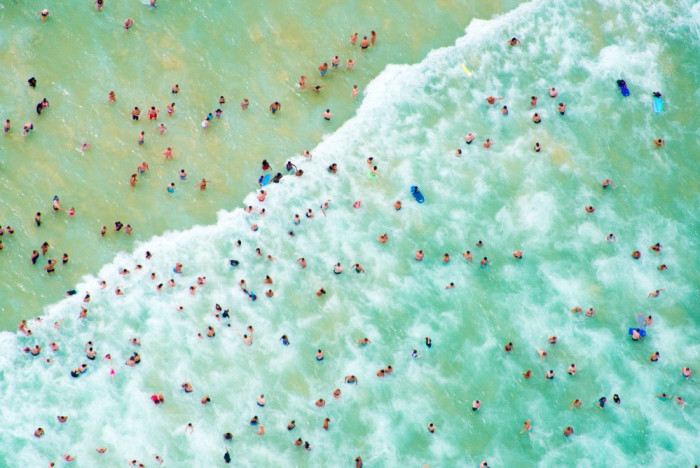 In the Photo: A La Plage – Coogee Wave
What makes a great photograph?
I look for lines, repetition, shape and form. These are the simple elements that compose a great image.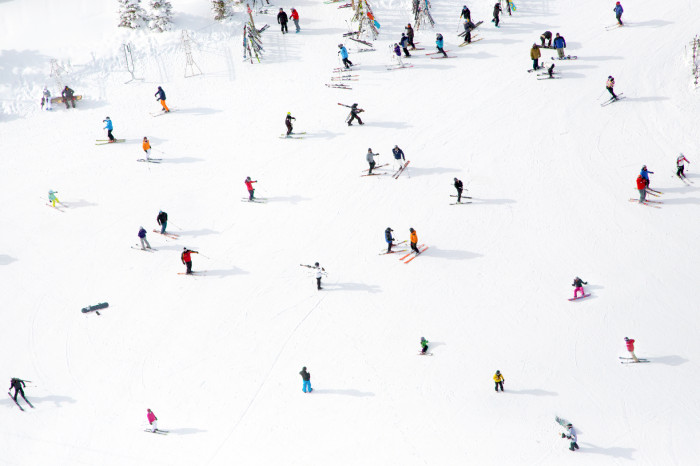 How do you prepare before a shoot? Logistically, what are factors you need to keep in mind?

It depends. The aerial series such as A La Plage & A La Montagne are more about capturing the joyfulness of being at the beach for a day of sun or hitting the slopes during your winter holiday. Besides detailed advanced planning and hopeful good weather, I'm flying above select locations looking for beautiful moments to capture from above via a doorless helicopter. Whereas, for a series such as Gray Malin at the Parker, I certainly had specific shots in mind. I pretty much created an entire storyline ahead of time and cast the characters for their roles like the Bellman Monkey greeting you as you arrive or your friendly Lifeguard Giraffe.
---
Related Articles: "ED KASHI: PHOTOJOURNALIST, FILMMAKER, ACTIVIST"
"TIM LANDIS: THE CURIOUS PHOTOGRAPHER"
---
You're constantly traveling the world and taking photos in different cities- what are your favorite subjects and locations?
Cape Town, South Africa. I was there to photograph the beaches for my A La Plage series, but I also made time to truly experience what the country had to offer. I just loved everything about it from the people to the beaches to the landscapes and everything in between.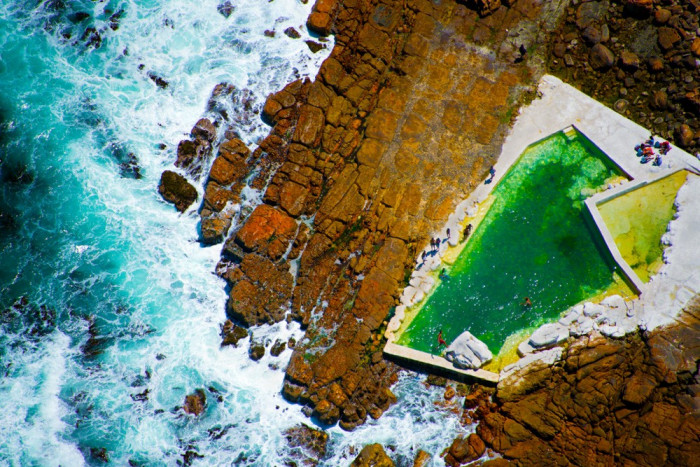 What was the craziest adventure or place that your job has taken you to?
They are all different but Antarctica was by the far the most difficult series I have ever shot. It was so strenuous to capture given it's one of the most treacherous places in the world! It was worth it though as it each image is filled with compassion about the changing landscape of our earth.
Another destination is the Salt Flats of Bolivia, which is where I shot my series Far Far Away. It was one of the most intriguing places I've ever been and I hope to photograph more work there in the future.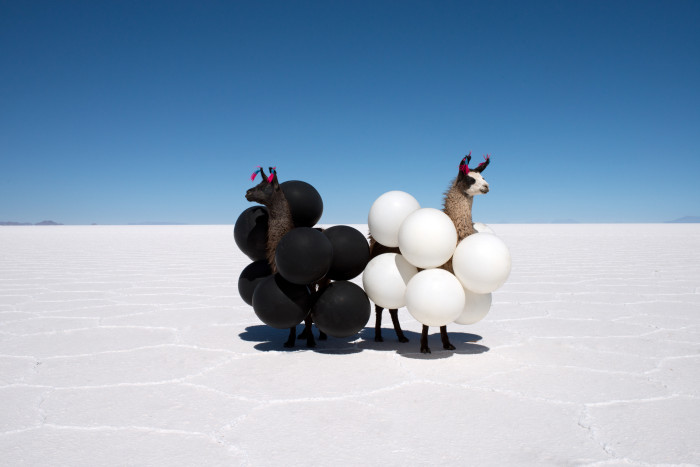 Finally, which artists' work do you admire and are inspired by?
I love art installations. The umbrella installation by Christo and Jeanne Claude was so amazing. Also Dan Flavin's work as well as Donald Judd.
What would you say is your favorite piece of your own work and why?
I love my framed print of "Room Service" from my Gray Malin at the Parker collection. It is hanging in my bedroom, so it's one of the first things I see when I wake up and it always makes me feel like I'm staying at my favorite hotel, The Parker.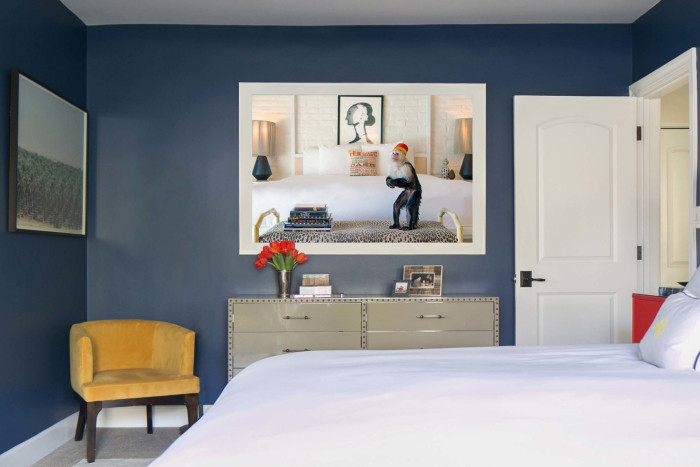 For more of Gray Malin's work follow him on Facebook, Instagram, Twitter, Pinterest, Linkedin and Snapchat: GrayMalin.
_ _
Photos courtesy of Gary Malin.