A Philadelphia native, Tim Landis is a self-taught creative represented by Tinker Street. With frequent travels for work he began snapping photos with his iPhone of the many beautiful landscapes he passed through. Joining Instagram a mere 5 weeks after it launched gave him the perfect platform to connect with others and gather feedback from other photographers. A freelance photographer, social media influencer, and adventure seeker, Tim has been featured in a variety of media outlets and has worked with brands such as Mercedes-Benz, Nike, and Apple. He was even recently featured in Apple's latest marketing campaign #shotoniphone6. His Twitter bio best shares his life philosophy: "worry less, smile more, start believing, embrace change, listen and love, keep learning, be passionately curious!"
                                  Photo Credit: Tim Landis
Tell me a bit about yourself, how did you become a photographer?
Tim Landis: I was born and raised just outside of Philadelphia, PA. I currently live with my wife Staci and our three children in Northwest Arkansas. Approximately 7-8 years ago, I began assisting my wife photographing weddings and doing portraits. While working with my wife on various projects, I really began loving and enjoying photography. A few years later, I signed up for Instagram; approximately 5 weeks after the initial launch. I began using my Instagram as a place to share some of work as well as my love for photography. At that time, the job I had required me to travel around northern Minnesota and Wisconsin. My travels allowed me a great opportunity to capture beautiful landscapes and to see my surroundings in a new way. My love and appreciation for photography continued to grow and in the process, I gained a significant following on Instagram.
I desire to share what I see, in the way that I see it, with the world in hopes that they can resonate in some way with the stories I am seeking to tell.
How would you describe your style or aesthetic? What do you look for in a good picture?
T.L.: I guess I would describe my style and aesthetic as a lifestyle landscape photographer; if that is a style. Ha! In all seriousness though,  I really do love shooting people in big spaces and landscapes and photographing people in general and telling stories in beautiful ways. I aim to capture images that will stir up emotions in the people that view my photos. I desire to share what I see, in the way that I see it, with the world in hopes that they can resonate in some way with the stories I am seeking to tell. That is usually my end goal.
---
Related Articles: "VISUAL IMAGERY WITH MORGAN PHILLIPS" 
"HANK WILLIS THOMAS- AN INTERSECTION OF ART, RACE AND IDENTITY"
---
How do you think using your iPhone 6 primarily (instead of a camera) influences your work? Do you face any challenges?
T.L.: When I first began my journey into the Instagram world, I was mainly using my iPhone. Currently, I am shooting about 50% of the time with an iPhone and camera. I like using the iPhone in many different situations. The iPhone is more versatile in all situations. Which definitely influences much of my work. Is it fit for all situations? No, but the iPhone is an amazing tool that I use with much of my travel photography. Most, if not all, of my photos use the iPhone in some way, shape or form in conjunction with my workflow.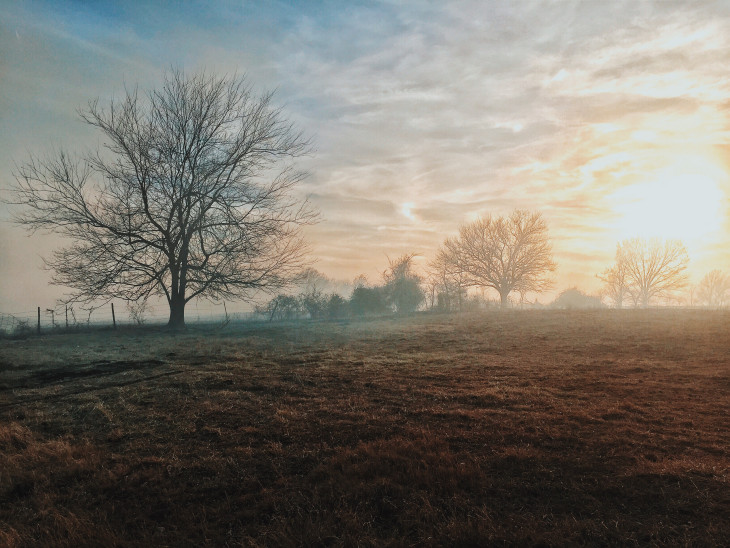 Photo Credit: Tim Landis 
What kind of narratives or stories do you like to convey through your photographs?
T.L.: I really seek to spark some emotion in my audience and even in myself. Whatever a person feels or thinks about when viewing my images, I appreciate the fact that it evoked some sort of emotion in regards to how they see life and a variety of situations and circumstances. I also desire for my imagery to be positive. It is definitely a bonus when my photos can allow people to consider greater thoughts about life and the way they live it.
What was the craziest adventure that your job has taken you to?
T.L.: I would have to say my adventures to Turkey. My first trip to Turkey was definitely the craziest. The activities and adventures I was a part of were things that I might never have considered doing before in my life. A few activities in particular, were paragliding off the top of a mountain and floating hundreds of feet above the earth in hot air balloons. Amazing, exhilarating, a bit scary, and quite crazy for me!
What are your favorite subjects and locations?
T.L.: I definitely love photographing people. It's something that I'm striving to get better at everyday. I really want to take portraits that will make people stop and stare while scrolling through their feeds. As far as locations, I take pride in finding new places that no one else has gone to or places that aren't your typical cliche spots to photograph. I especially seek to do this when sharing photos on Instagram. I feel that people get into following a formula for what works. I seek to push myself creatively. I don't want to simply take pictures of what works easily.
What would you cite as your inspirations behind your work?
T.L.: I would say my faith and spirituality are my greatest inspirations behind my work. I am also inspired by others whose work I admire and their continual pursuit of perfecting their craft. Lastly, my wonderful wife is my inspiration as well. She continually encourages me and pushes me everyday to be better both as a photographer and as a person.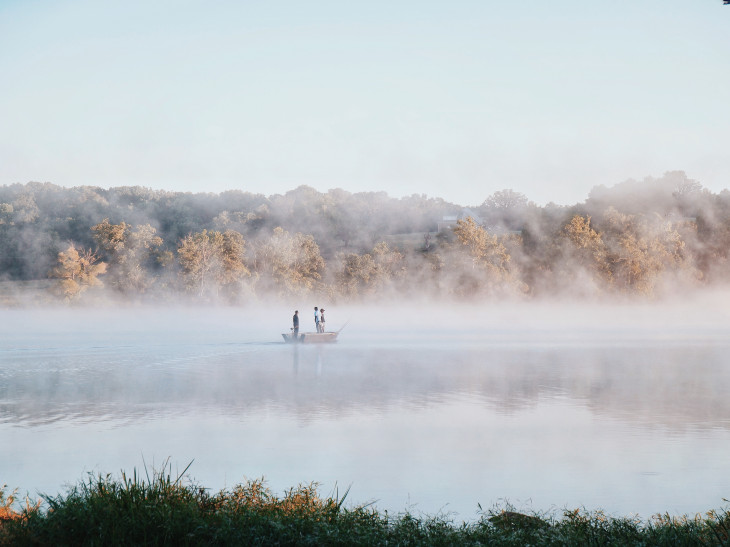 Photo Credit: Tim Landis
Which artists and photographers do you admire? How have they influenced you?
T.L.: Currently, on Instagram, I really admire the work of Joe Greer, Chris Ozer, and Christopher Hainey just to name a few.
All of their work influences me in different ways. Something they all have in common though, is their way of seeing the world differently. Whether it's how they are using their subject or the light they choose. It's different. It's unique. It's what the world needs more of. I love that!
What would you say is your favorite piece of your own work and why? 
T.L.: My favorite piece is a portrait that I took of my son while we were adventuring along an old railroad. He's an adventurous boy and is always finding some sort of walking stick. This image is a true depiction of who my son is and the adventures and memories we've created and shared.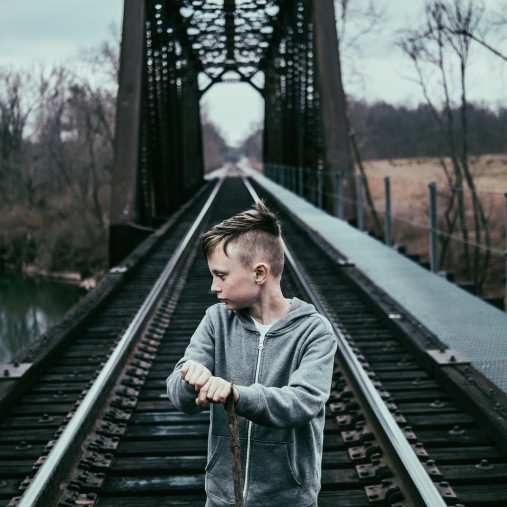 Photo Credit: Tim Landis 
To see more of Tim's work you can find him on Instagram, Twitter, Snapchat: curious2119, Periscope: curious2219
and 500px: curious2119
Cover Photo: Timothy Landis