The issues of data ownership, privacy and security are becoming increasingly contentious due to the various complexities out of which they emerge. The rise of the Internet and the digital age have opened up a Pandora's box of opportunities alongside challenges which affect our society. Data is one of these exciting opportunities. We have to allow and promote the gathering and exchange of data, which can then become knowledge that can be useful and contribute to better policy decision-making.
That is where the Global Open Data for Agriculture and Nutrition (GODAN) comes in. GODAN is an initiative which not only advocates for data-gathering or data-sharing, but is actively engaged in the opening up of data or, in other words, open data which can be freely shared. Thus, GODAN supports the proactive sharing of open data to make information on agriculture and nutrition available, accessible and usable to deal with the urgent challenge of ensuring world food security.

Photo Credit: GODAN
It is a rapidly growing group, with currently over 700 partners from national governments and non-governmental, international and private sector organisations that have committed to our statement of purpose: the opening up of data. The work we have been doing focuses on achieving the food security SDG and allows us to concentrate on the needs of those affected by this issue.
Through the work we have been doing at GODAN, we felt it was necessary to look at and analyse issues around data ownership and privacy.  This is because increasing numbers of our GODAN Partners have voiced concerns about opening up their data, especially in the realm of helping smallholder farmers. These concerns include some of the following:

These and many other issues allowed us to produce a key publication on "Data Ownership by Jeremy de Beer", outlining the various solutions for data governance including the creation of national policies/legislation and the possibility of an international treaty on data ownership covering data rights, data privacy and security.
This was the start of a long journey, during which we decided to hold a workshop on these issues at our 2016 GODAN Summit in New York. After this event, we have engaged in discussions with a key partner, BLE, based in Germany, about having a legal expert dedicated to drilling deep into the abyss of policy, ethical and legal issues affecting data. This would allow us to shine a light on these issues whilst providing us with effective solutions to these problems.
---
Related Articles: 

"THE INTERNATIONAL AGRI-FOOD NETWORK: CREATING OPPORTUNITIES FOR FARMERS IN FOOD POLICY" by Donald Moore

"ICAR AND ITS INSTITUTES: A FASCINATING 128 YEAR JOURNEY, AND WE ARE ASKING FOR MORE" by Mahesh Chander
---
As we were having these discussions, GFAR, a key GODAN partner, approached us with the desire to do more work on these issues along with the Technical Center for Agricultural and Rural Cooperation (CTA). This collaboration has led us to organise two events this year. First we organised an online e-consultation from 4 to 8 June, which allowed for interactions between experts from all over the world to share their ideas and knowledge of these issues. The e-consultation was organised around questions regarding ethics, data-driven agriculture and legal/policy concerns about data.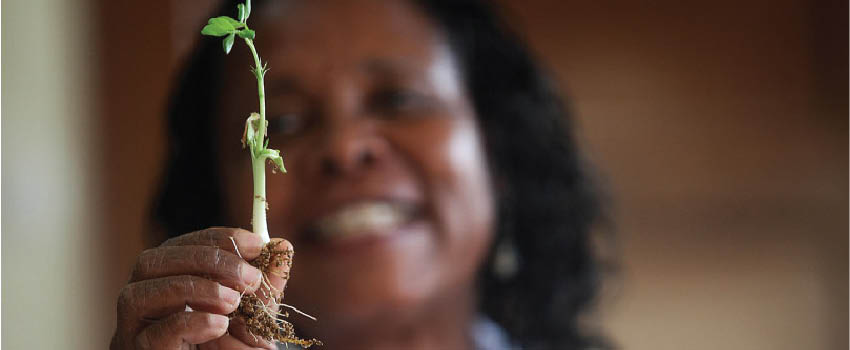 Photo Credit: GFAR
The results of the ideas expressed at the e-consultation formed a key foundation for us to then hold an expert meeting in Bonn, where we brought together over 15 experts to discuss the outcomes of the e-consultation and draw upon their knowledge and expertise.
The purpose of the meeting was to create an initial vision and then propose the next steps for collective action on enabling farmers to harness the power of data-driven agriculture.
The expert meeting took place on 10 and 11 July in Bonn at a venue hosted by the German Federal Office for Agriculture and Food (BLE), and supported by the Kuratorium für Technik und Bauwesen in der Landwirtschaft (KTBL). The purpose of the meeting was to create an initial vision and then propose the next steps for collective action on enabling farmers to harness the power of data-driven agriculture.
Participants travelled from different parts of the world to Bonn for the meeting. They discussed and then wrote down their vision for enabling farmers to harness the power of data-driven agriculture and in turn benefit the whole of society, focusing on ethical, legal and policy elements.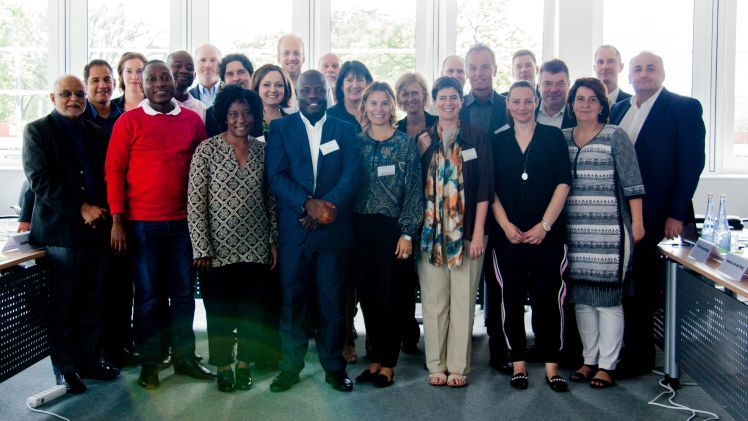 In the Photo: GFAR GODON BONN EVEN in July 2018. Photo Credit: GODAN
This event has allowed our collaboration with GFAR to flourish and grow as we seek to work with them in the future to solve these issues. The plan of action moving forward from the event is to gather recommendations from these experts for the next 3 to 4 years to allow us to work on the policy, ethical and legal issues that affect farmers.
At GODAN, we plan to have a working group inviting our partners to participate in what we discussed at the Bonn Expert Meeting. We hope GFAR will make a contribution in addition to the outcomes and actions from the meeting. With the working group, we hope to dive deep into the issues by looking at case studies in various countries and coming up with effective policy considerations that are meaningful and have the desired impact. We are excited about working with GFAR and look forward to creating impact in a way that is beneficial to our partners and that helps to bring about food security.
---
Editors Note: The opinions expressed here by Impakter.com columnists are their own, not those of Impakter.com  Featured Photo Credit: Srikant Sahoo