The world's governments' current plans to continue fossil fuel production put global temperatures far beyond 1.5 degrees, and well beyond current climate goals, according to a new United Nations report.
The UN's 2021 Production Gap report, released on Wednesday by the UN Environment Programme (UNEP), states that governments are expecting to increase their oil and gas production, while only slightly decreasing coal production.
Based on current trends, fossil fuel production could in fact soar over the next ten years. Countries are expected to produce 110 percent more fossil fuels in 2030 – much more than what would be required to keep to 1.5 degrees of warming. 
⚠️The #ProductionGap report shows that governments' production plans and projections would lead to:
⚫️ 240% more coal
🛢️ 57% more oil
🔥 71% more gas
in 2030 than would be consistent with limiting global warming to 1.5°C.

Details ➡️ https://t.co/vwNXDulprX #COP26 pic.twitter.com/LH6L4lx0R2

— UN Environment Programme (@UNEP) October 20, 2021
Countries had previously pledged to keep warming to this level in the Paris Agreement in 2016. The level of fossil fuel production would also be 45 percent above the level needed to keep to even a warming of 2 degrees.
The UN's secretary general, António Guterres, described the differences between the safe levels of fossil fuel production, and the amount projected, as "stark".
The analysis looked at 15 countries that are major emitters of fossil fuels. Countries including the US, Australia, Saudi Arabia and China, are all expected to increase their production of coal.
Only the UK and Indonesia are set to see their oil and gas production decline. The report also noted that countries have given fossil fuels $300bn worth of new funds since the start of the pandemic. This is more than currently given to renewable energy.
The author of the report, Ploy Achakulwisut, stated that "global coal, oil, and gas production must start declining immediately and steeply to be consistent with limiting long-term warming to 1.5°C." 
---
---
Climate goals: Promises failing to make reality – yet again
What this makes clear is that while more and more governments make net zero commitments, they are still not taking climate action seriously enough. The UN secretary general added to his remarks by emphasising the importance of a green energy transition. 
Guterres stated on Twitter: "It is urgent that all remaining public financiers as well as private finance, including commercial banks and asset managers, switch their funding from coal to renewables to promote full decarbonization of the power sector and access to renewable energy for all."
Inger Andersen, Executive Director of the UN's Environment Programme, has called for more action from governments on this issue at the upcoming COP26 summit.
In contrast to growing net-zero commitments, the 2021 #ProductionGap report finds that governments' planned fossil fuel production remains dangerously out of sync with the #ParisAgreement limits. @andersen_inger calls for action at #COP26.

More 👉 https://t.co/vwNXDulprX pic.twitter.com/VFL4Sc7Mk9

— UN Environment Programme (@UNEP) October 21, 2021
The largest emitters of fossil fuels – also the largest powers
Not coincidentally, the world's most powerful countries are the largest emitters of fossil fuels, and as shown in the report, are among those failing to meet decarbonisation goals. We have seen more action and efforts to divest or transition away from fossil fuels, but it is still clearly not enough.
What is even more alarming is that a leak of documents to the BBC reveals that countries included in this report, such as Australia, have secretly lobbied the UN to play down the need to decarbonise. There is still a desire from many governments to minimise or commit to the smallest possible amount of climate action. This will not bring about good results.
What's also notable is countries like Brazil – champions of climate policy up until 2015 – have started moving in the opposite direction. After all, the world conference that set the ball rolling for sustainable development was in Rio in 1992. But now Bolsonaro's government threaten the Amazon rainforest, the most important ecosystem to stabilise the climate.
Will COP26 be a success?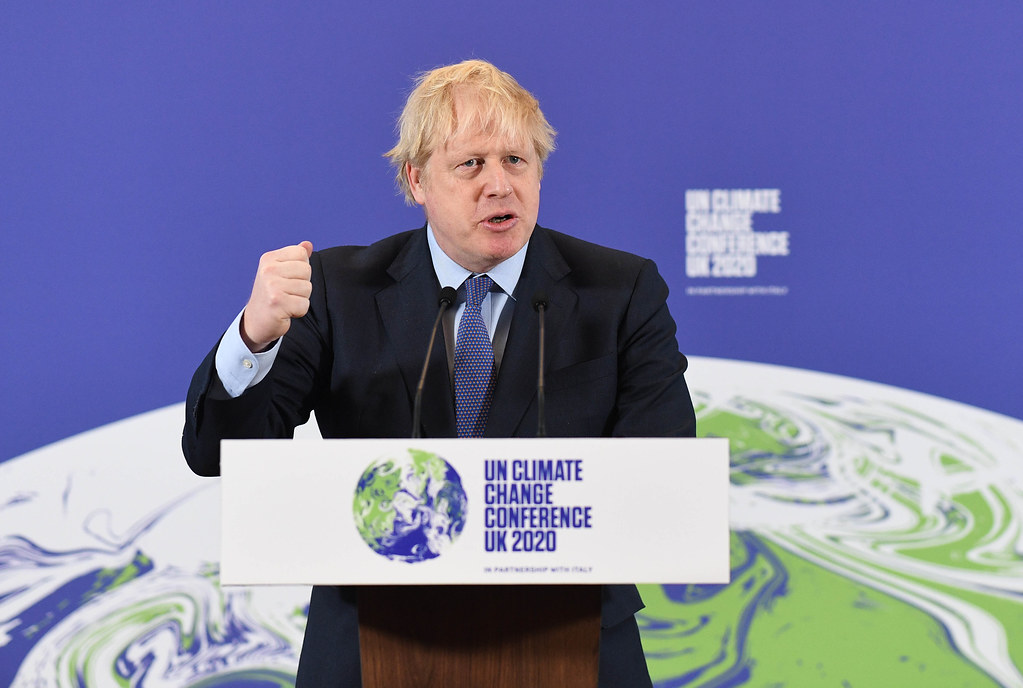 As the facts about our fossil fuel consumption become clearer, November's COP26 is becoming more and more essential to changing our trajectory. It's an opportunity for governments to get together and move towards a more radical plan of action- a plan, mind you, that would at the very least mean that we follow previously set targets. 
Unfortunately, several issues with COP26 are emerging. It looks as though both Russia's Vladimir Putin and China's Xi Jinping will not be attending the summit, which will impact the extent of global cooperation between the world's leading powers.
What's more, sponsors are frustrated with the lack of organisation surrounding the event, which is now only two weeks away. Lobby groups such as Aldersgate state due to a lack of communication they are unclear what role they will be playing in the summit. Covid cases are also increasing at an alarming rate in the UK, meaning that delegates might leave with more viral load than they expected. 
It's easy to make speeches or set ambitious targets, but nothing short of action- and radical action at that- will be sufficient to stop the devastating impact of the climate crisis. The COP26 summit is the proving ground, where countries can make clear whether they are really serious about tackling the impending ecological crises. And, more urgently than ever before, collaboration, radical action and rapid decarbonisation are key.
---
Editor's Note: The opinions expressed here by Impakter.com columnists are their own, not those of Impakter.com. — In the Featured Photo: Oil Drilling. Featured Photo Credit: benebezerra2005.