For the first time in 16 years Germany will have a centre-left government and a new chancellor, Olaf Scholz, a Social Democrat. Successfully negotiating a three-way coalition – known as the Traffic Light Coalition – Germany is set to accelerate sustainable growth and progress.
As Germany is awaiting to say its final goodbyes to Angela Merkel, who led the country for 16 years as head of the Christian Democratic Union, a new chancellor is set to enter the centre stage: Olaf Scholz the leader of the Social Democrat Party (SPD) – marking a swift shift in government from centre-right to centre-left. 
The transition at first seemed as if it would be strenuous as the German elections on September 26 led to the SPD only achieving a slim margin. But, after two long months of quiet negotiations, Germany has finally announced it has managed to build a governing three-way coalition with the progressive Greens, and the business-friendly Freedom Democratic Party (FDP) – famously known as the Traffic Light Coalition owing to each of their respective colours. 
Whilst difficulties are expected considering the three-way coalition is made up of three different parties with varying ideologies and central aims, they have declared to have found common ground. 
"We are united in a belief in progress and that politics can do good…We are united in the will to make the country better, to move it forward and to keep it together"

– Mr. Scholz in a joint news conference
The coalition addressed the public on Wednesday to announce its new 177-page coalition agreement which sets the focus on climate protection, modernisation, as well as raising the minimum wage, decreasing the legal voting age, and legalising cannabis. 
Environment, economy, immigration, Europe …
Several economists and journalists have argued that Merkel's government left Germany with a lot of "unfinished business." On Wednesday the new Coalition has pledged not only to set itself to finish them but do better. 
A new climate-energy-economy super-ministry, along with the ministry for the environment and agriculture will be under the direction of the Green Party, which is set to re-shape Germany's environmental agenda in a new, more unified way. This could be the turnaround needed for Germany to meet its Nationally Determined Contributions (NDCs) under the Paris Climate Agreement and hope to keep global temperatures below 1.5 degrees Celsius.
They pledged to shut down the country's last-coal-fired plant by 2030, eight years earlier than Merkel's government had previously envisioned. By the same year, it hopes to draw 80% of its energy from renewables.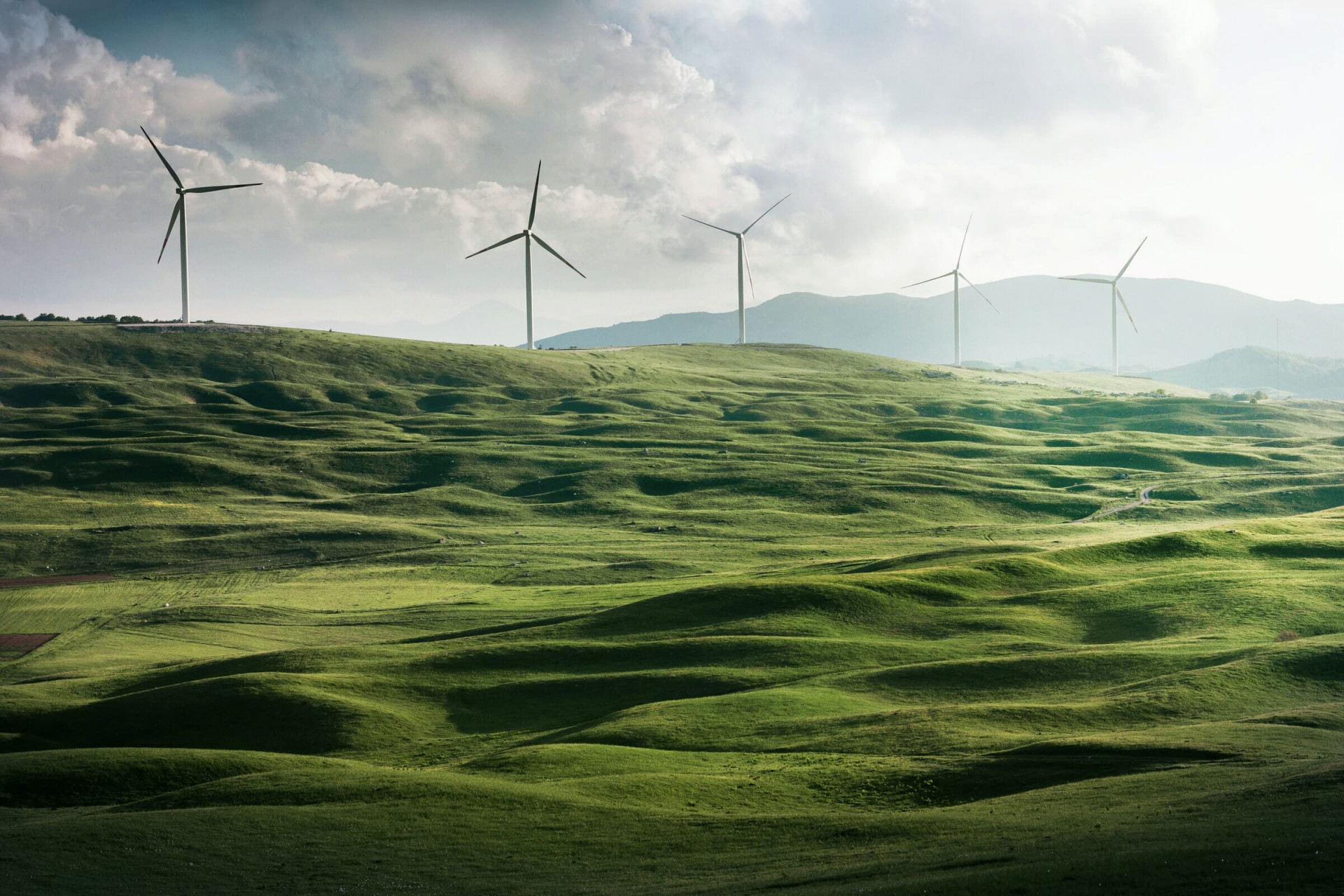 From January 2023, the Coalition has pledged to pay a renewable energy support fee from the budget rather than consumer levies, whereby the funding will only stop once a total transition from coal has been achieved. This is crucial for Germany's "just transition" – the policy to assist German coal communities hit by the closing down of plants – and if followed through correctly, could reveal to be a potentially global model by which all developed countries should and would follow.
In terms of the economy, the ministry of Finance has been granted to the FDP which has worried proponents of the other two parties in fear that the economic aims would still pertain to the richer class. Yet, pledges have been announced to raise the national minimum wage to €12 per hour (from €9.60!) – affecting about 10 million people. The new government is also setting itself the goal of building 400,000 apartments a year in the hope of ending homelessness and providing affordable housing for young people.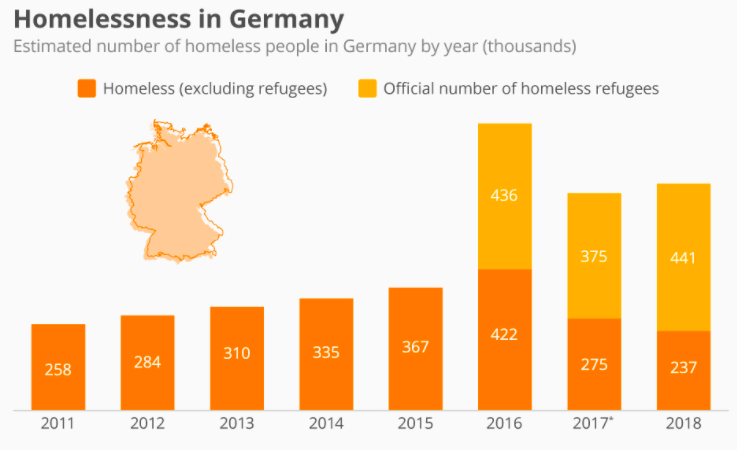 For the government to obtain greater tax revenue, and save money in law enforcement and the judiciary, Germany has said it would legalise the controlled sale of cannabis for recreational use to adults. This could bring in more than €4.7 billion that could be spent on further advancing socio-economic goals. 
Regarding the immigration issue, the new government has planned to not only allow dual citizenship but simplify the arduous process of acquiring German nationality. The move is especially important for the 3 million ethnic Turks who remain foreign citizens after decades in Germany struggling with overall acceptance. Most are second- to third-generation migrants whose relatives entered the country as guest workers in the 1950s and 60s.
---
---
The three parties have not announced any radical change in its stance towards Europe – though more active support for Europe may be expected as a result of the Greens involvement in two crucial areas. 
One, the Greens have marked an important win when it comes to the EU: The Greens have been granted the right to propose the next German EU Commissioner after the next European elections in 2024. This would be crucial in advancing a Europea Green Agenda, something young people have been requesting. 
Two, with regard to international diplomacy, Annalena Baerbock, co-leader of the Greens is the new foreign minister; she is expected to turn towards emphasising democratic values and human rights – a substantial change from Merkel's previous emphasis on the idea that greater economic engagement will eventually lead to democratisation.
Green party co-leader Annalena Baerbock is to become Germany's first woman foreign minister, her party announced Thursday, as the country's incoming coalition government takes shape. https://t.co/LAfqHk8xOn

— The Local Germany (@TheLocalGermany) November 26, 2021
Within this global aim, the Greens have announced their new strategy of "dialogue and toughness" which will be used in dealings with Russia and China, particularly when raising human rights abuses in Xinjiang, as well as the subject of Hong Kong. 
Regarding Belarus, perhaps the most autocratic regime in Europe, the position of Germany is clear: The Traffic Light Coalition is calling for fresh elections in Belarus, and support the use of further sanctions against Alexander Lukashenko if he does not change his course towards the border crisis. 
"Therefore, we have together agreed to return to an active European foreign policy, that focuses on the strength of diplomacy and dialogue and relies on a value and human rights-led diplomacy"

– Baerbock says about the recent border crisis in Belarus and Ukraine (bold added) 
The German youths want change towards a sustainable future
Young people and first-time voters demonstrated their need and want for change towards sustainable progress and a better future. This is where the SDP lost their votes as we have been able to observe. Election results showed the majority of young people under the age of 24 voted for the Green party whilst the FDP came as a high second.
The youth felt ignored by Merkel's centre-right Christian Democratic Union, and were not able to identify with Scholz either and his Social Democratic Party. The entrance of smaller parties into the centre stage of Germany's political scene is a breath of fresh air and an open door letting in the views of the younger electorate. The Traffic Light Coalition could be in effect the greatest demonstration of democracy – one that could represent all stratas of society and leave no one behind.
The aforementioned pledges have been conceived in the hope of aligning socio-economic policies with the broader climate agenda, accompanied by a strong emphasis on democracy, human rights and greater sustainable development goals. 
A potential obstacle we should not ignore
However, the road may not be as smooth as we would like it to be. 
The new finance minister is the debt-averse FDP Christian Lindner, which is likely to avoid increasing any sort of spending plans that would be necessary to act on some of the pledges the Greens and SDP hope to pass.
An example would be the wealth tax, a policy the Greens and the SDP hoped to include within the final negotiations which could significantly reduce economic inequality between the rich and the poor. Evidently, this did not survive the talks, as Lindner refused to back down. 
Interestingly, the position of minister for Transport was granted to the FDP – we will have to wait a bit longer before we see a Germany free of combustion engines…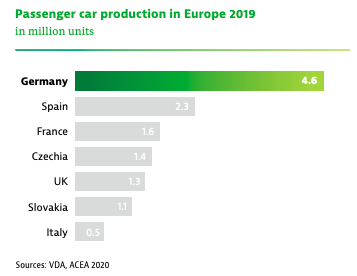 But the greatest obstacle the coalition will have to face will not be internal but rather external. The covid-19 pandemic is ever-lasting and the government will be faced with several critical decisions of either imposing greater restrictions, making vaccination mandatory, or any other chosen course. But the choice will have to be made and so far all three parties have refrained from mentioning much about it. 
So, is it really change or continuity from Merkel's government?
The Scholz government, along with the Greens and the FDP signifies acceleration and progression. It is a departure from Merkel's government as it further responds to the socio-economic and climate grievances of Germany's youths which have for so long been forgotten. But not just… 
At a time when other countries in Europe are battling against far-right xenophobic political candidates, the new coalition hopes to finally make a gesture towards their migrant population.
At a time when the world is still obsessed with the concept of economic growth and economic engagement, we have got a new government that hopes to generate dialogue not around money but human rights.
More importantly, at a time when most countries declare over-the-top pledges only to soothe and win-over their electorate or impress other countries (as could be observed throughout COP26), we've got a government that has tried to set pledges that only have actionable policies behind them. 
"We are not interested in a policy of the lowest common denominator, but in a policy of great impact"

– Olaf Scholz
---
Editor's Note: The opinions expressed here by Impakter.com columnists are their own, not those of Impakter.com. — In the Featured Photo: Olaf Scholz on stage.  Featured Photo Credit: Wikimedia Commons.