For months, people seeking asylum have been stranded in dire conditions, after being refused entry to the EU. Trapped between both Belarus's and Poland's soldiers, almost a dozen people have died whilst camped out in freezing conditions near the Polish border. Harrowing accounts from inside the campsites describe life-threatening conditions: migrants are struggling for food, water and warmth. There have been reports of abuse on both sides of the border, with Belarusian guards pressing people towards it, and Polish guards pushing them back. 
In the middle of this terrifying scene there are people. People who are terrorised, scared and forced to follow the orders of both sides: Belarusians tell them "go to Poland", Poles tell them "go to Belarus". How long are we going to continue this hell? #Border https://t.co/N5GWdmHnby

— Marta Górczyńska (@MarGorczynska) November 15, 2021
Amongst the thousands stranded as part of the crisis, many camping in the Białowieża Forest have been forced to construct makeshift shelters in an effort to protect themselves and their children from hypothermia-inducing conditions. 
Poland's interior Minister has said however that Belarus has begun taking migrants away from camps on buses. The veracity of reports from government officials is hard to ascertain, however, given strict reporting restrictions. 
Encampments near the main border crossing have also reportedly been emptied, as Belarus has allowed hundreds of migrants to take shelter in nearby Belarusian logistics facilities. The move offers temporary relief to families who, according to the New York Times, have spent weeks camped in "freezing and fetid fields with little more than the clothes on their backs." 
Whilst offering a degree of environmental relief, the move has been met with unease by some in the warehouse, who are uncertain of what the Belarusian authorities plan to do next.
The EU asserts that the crisis was deliberately instigated by Belarus's Alexander Lukashenko, who has been accused of exploiting and misleading vulnerable people in order to antagonise EU countries. 
In retaliation for sanctions imposed on the country after a fraudulent election, which saw a brutal crackdown on protests, Lukashenko has relaxed visa restrictions, and encouraged migrants to seek asylum in the EU after arrival in Belarus.
Due to the possible further escalation of violence at the PL-BY #border we remind that #migrants are not the aggressors but the hostages of Lukashenka regime. They are being subjected to a professionally prepared disinformation action conducted by #Belarusian services. pic.twitter.com/eosIjR6Q7y

— Grupa Granica (@GrupaGranica) November 14, 2021
G7 released a statement on November 18 condemning Belarus's actions, demanding the regime cease its "aggressive and exploitative campaign." They announced their solidarity with Poland, Latvia and Lithuania, and confirmed their approval of the EU's handling of the situation.
Meanwhile, German Chancellor Angela Merkel's negotiations with Lukashenko have drawn criticism from Estonia, Poland and Belarus's democratic opposition. According to Lukashenko's office, Merkel conveyed a demand from the EU that humanitarian aid be allowed access to the migrants. Germany has rejected a call from Belarus to take in 2000 refugees.
There has even been some talk to use NATO 4 article that triggers consultation over military action between members when "the territorial integrity, political independence or security" of any of the parties is threatened. It has been rumored that Poland might use it against Belarus; but according to Estonia's NATO ambassador, this is mere speculation, as the danger level is not high enough to justify the use of the NATO 4 article and Poland is therefore unlikely to do so.
How xenophobia and far-right narratives have affected Poland's response
Poland's right-wing nationalist government, bolstered by anti-immigration sentiment within the country, has pushed migrants back into Belarus. Human rights organisations have criticised such activity, which involves forceful relocation of migrants to the other side of the border without any consideration of their asylum claims, as contravening international law.
Poland has nonetheless introduced an amendment to state law, further enabling authorities to push back migrants and ignore asylum claims.
Some outside observers, as reported by Al Jazeera, have accused the EU of harboring an environment of distrust and aggression towards refugees and asylum-seekers. Xenophobic movements across European countries have been gaining confidence, securing influence at a national and EU level.
---
---
The Equinox Initiative for Racial Justice, points to the "impact of far-right discourses on migration" as an example of this growing influence, pointing out that "Far right political parties have been in leadership in more than five EU countries in recent years."   
Whilst mainstream commentators agree that Lukashenko's provocation should be condemned,  the EU member countries bordering Belarus – Latvia, Lithuania and Poland – have been accused of contributing to the dehumanisation of those stranded on either side of the border. 
Migrants are described as having been "weaponised" by Belarus, but Poland's treatment in particular of those same migrants ultimately perpetuates the use of vulnerable people as political pawns.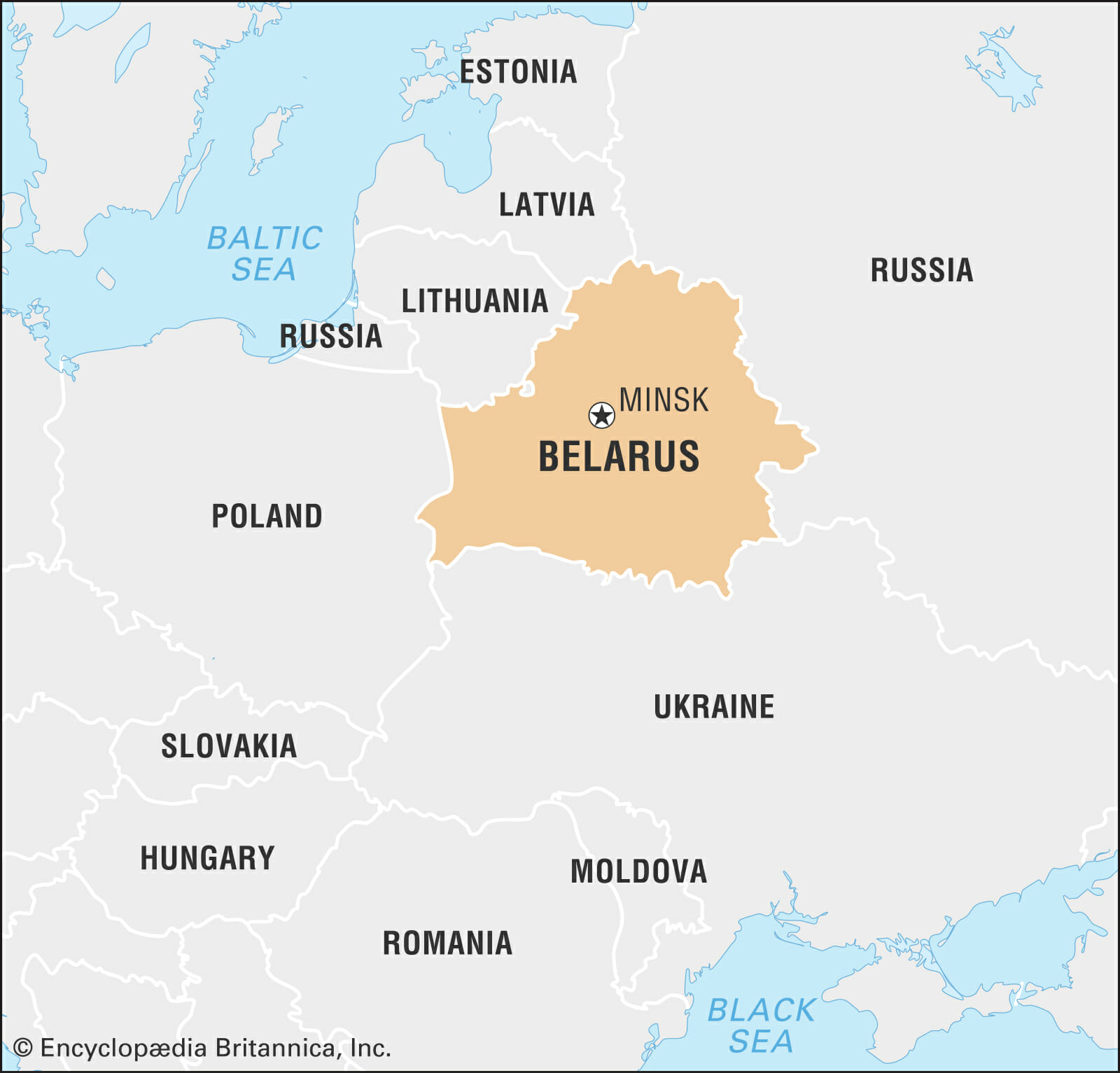 Poland's creation of exclusion zones has had the effect of cornering asylum seekers into inhumane conditions. After Poland declared a "state of emergency" in two regions, non-residents have been barred entry into the affected areas. This has further exacerbated the humanitarian crisis, by denying access to aid workers seeking to assist the struggling migrants. 
The exclusion of non-residents from restricted regions has also contributed to a media ban. This has hindered the efforts of reporters and news outlets seeking to investigate claims made by officials on either side of the border. 
The accuracy of statements issued by both governments has been questioned. Stressing the need for free and impartial press coverage, Pavol Szalai from Reporters without Borders (RSF) told Al Jazeera that the Polish government "has shown it has difficulties providing trustworthy information in general and about the border issues in particular."
Fortress Europe — Competing visions for the future of European border policy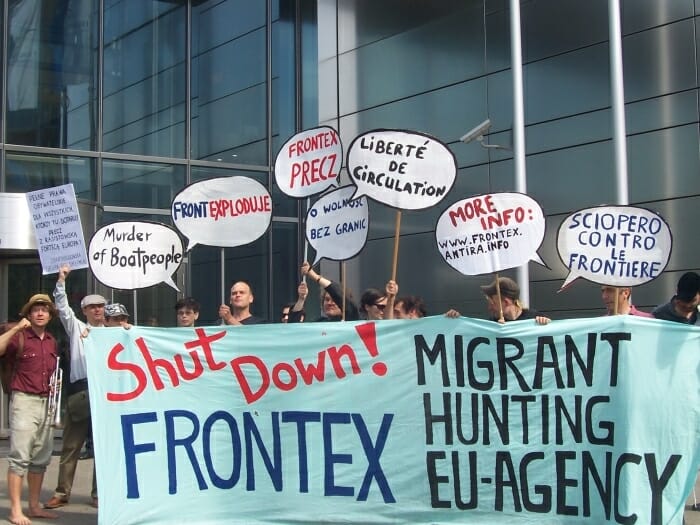 The Guardian made clear its position earlier this week, condemning "Fortress Europe" for its insistence on keeping a "few thousand frozen migrants out of the EU at any cost." Calling out the blockade preventing the access of aid providers to restricted zones, they made clear that "Urgent humanitarian aid and assistance is required." 
The phrase "Fortress Europe" quoted above has gained traction amongst those seeking to describe the exclusionary attitude of those players in Europe encouraging fear and distrust of migrants. It refers to the culture of xenophobia fueled by bigots, and institutionalised by politicians capitalising on populist sentiments. 
The migrant humanitarian crisis on border of Poland and Belarus finally draws EU attention 
Negotiations with Belarus have commenced, with Angela Merkel having spoken to Lukashenko via phone call twice this week, and the European Commission announcing its intention to hold "technical talks" discussing the repatriation of migrants. 
The need for humanitarian intervention was emphasised, with Merkel's spokesman stating that she had "underlined the need to provide humanitarian care and return options for the affected people." Eric Mamer, an EU spokesman, likewise made clear that "Belarus must grant access for humanitarian support." 
The EU also pledged this Wednesday to deliver €700 000 worth of aid, following criticism of its own lacklustre humanitarian response to the crisis. Janez Lenarčič, the EU's commissioner for crisis management stressed the need for "continuous access of humanitarian organisations from both sides to reach this large group of refugees and migrants."
Iraq has also begun a repatriation effort, the first flight having left today, with 430 Iraqis reportedly registering as passengers. 
The border crisis emerges at a time when Europe is engaged in a frenzy surrounding the building of fences and walls, with pressure being mounted on the EU by certain member states to fund the building of stronger physical borders. Yesterday, Estonian reserve soldiers were ordered to erect a razor wire fence across its border with Russia.  
Ursula von der Leyen, president of the European Commission, made clear a month ago that "there will be no funding of barbed wire and walls." The EU has however offered the assistance of Frontex (the EU's border management agency)  to Poland, but this has been refused.  
Despite the trend of border fortification, the response of those in Europe and Poland who welcome migrants, and have attempted to help in any capacity they can, should not be forgotten. 
According to the BBC Local Polish people living in restricted zones have attempted to fulfill the roles of aid workers who are banned from the region, offering "support, supplies and, in some cases, life-saving medical help." Pro-refugee protests were also held in October, attended by several thousand Poles, denouncing the treatment of migrants at the border. 
The actions of the Belarusian and Polish governments lend credence to the threat of "Fortress Europe." However, the response of Europeans unwilling to deny the humanity of migrants proves that support for a kinder approach to immigration still exists.
---
Editor's Note: The opinions expressed here by Impakter.com columnists are their own, not those of Impakter.com. — In the Featured Photo: Polish protesters in solidarity with asylum seekers pushed back from the border into Belarus, holding a sign that says "a safe border is one where no one is killed". 17th October 2021. Photo Credit: Tomasz Molina.