Hannah Rose is a Scottish makeup artist who has worked for companies such as Bobbi Brown and Clarins. She's now a freelancer and the founder of the website hvrbeauty.co.uk, where she offers mobile service for weddings, special occasions and one-on-one personalised makeup lessons.  Hannah uses her Instagram account, @hvrbeauty, and her blog to share examples of her work and reviews of her favourite natural beauty products. We asked her a few questions about how she got into green beauty and her absolute passion for makeup. 
How did you get into green beauty?
After recovering from a serious illness which came on very rapidly in 2016, I began to question what I was eating and that led to examining what products I was using as well. I started slowly making the switch to more natural beauty products in my personal life and eventually in my professional makeup kit too.
What is your goal and who is your audience? 
I hope to inspire others to swap their mainstream products for more eco-friendly, kinder to the skin versions by showing them just how effective they can be. My audience is anyone who is interested and that's the great benefit of social media. 
What has been your biggest learning curve in your professional growth?
That it takes a lot of time and money to transition to a greener lifestyle and that's ok, you can do it gradually. In fact that is by far the better option as it means less waste. So use up what you have first.
What is the biggest misconception about what you do?
A lot of people have a very all or nothing approach and I can understand that as a recovering perfectionist myself. However I think improving bit by bit and making slow progress is preferable to not even trying. As a bridal makeup artist there are some products I can't compromise on as longevity is very important, for example, so I have to use what's best for my client even if it's not completely green or natural sometimes.
What's a day in your life like? 
If I have a wedding booked then it's a very early start travelling to the venue or bride's home but I don't mind that as I'm an early bird. I help get the bridal party ready, often doing much more than just makeup. I'm a listening ear, general pair of hands and a calming presence. By the afternoon I'm finished for the day in terms of makeup so then I'll reply to any emails or administrative matters, or have a rest as I still suffer from chronic fatigue, which is a residual symptom of my illness. In the evening I love to relax by cooking up something delicious followed by a good film or seeing friends.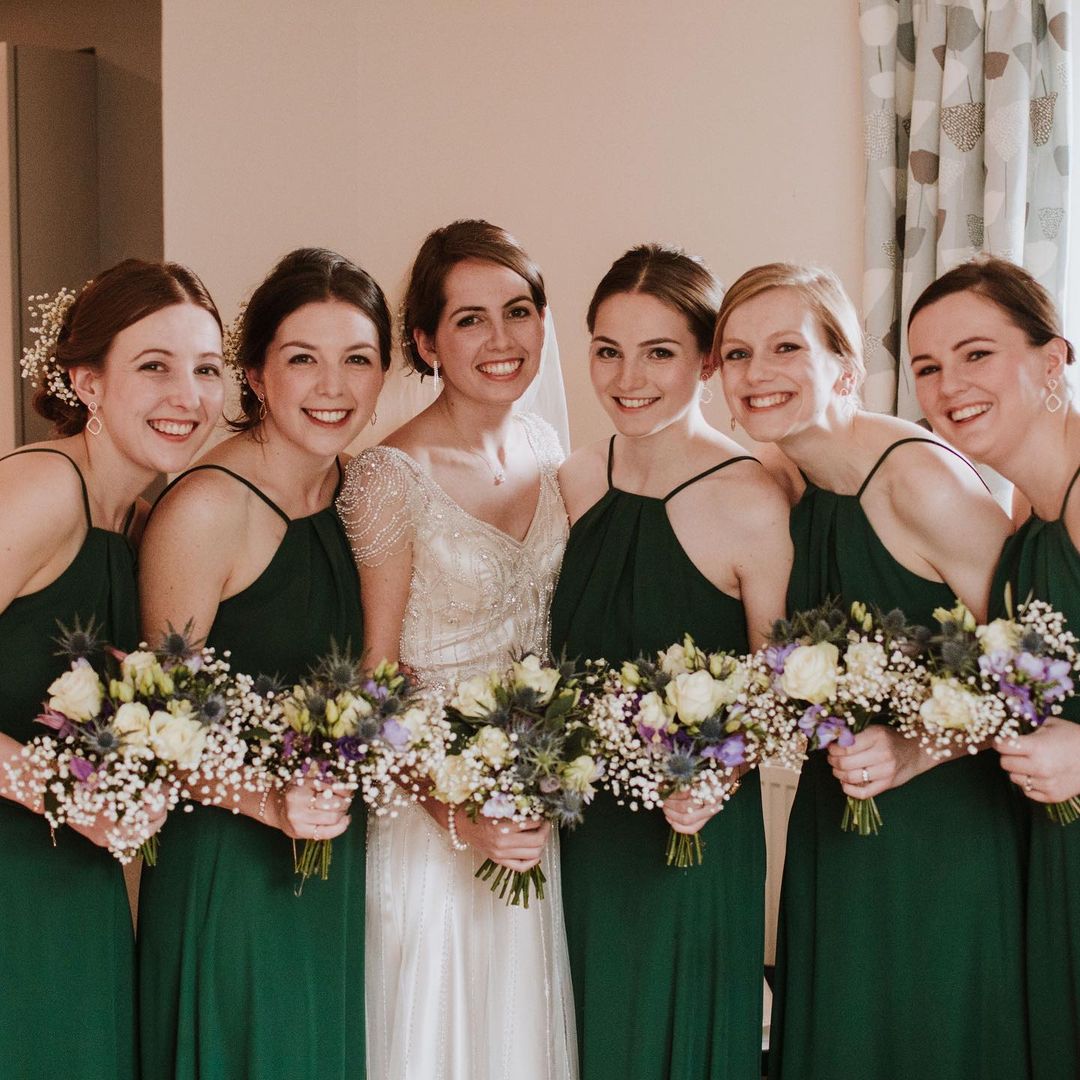 Who inspires you?
Lou Dartford (@loudartford_mua) and Tahira Herold (@tahira_makeup) are both experts in the field of conscious, sustainable, green beauty and they constantly inspire me with their work and ethos, proving that you can create incredible makeup looks with natural products. 
Who is someone you want us to know? 
Camilla, the founder and creator of Conchus (conchus.co.uk). She makes plastic free, natural products by hand in Devon, England as a small family business. I'm such a fan of her beautiful soaps, deodorants and skincare. All of her soap scraps are formed into bars which are then donated to needy causes.
One sustainable product you can't live without? 
I couldn't be without my reusable water bottle, it goes everywhere with me.
One eco-friendly habit you wish everyone practiced?
Batch cooking, it saves time and household energy. 
What does sustainability mean to you? 
I think that well known quote sums it up for me – "It's just one straw, said 8 billion people!" We can all play our part and it will make a difference.
---
Editor's Note: The opinions expressed here by Impakter.com columnists and contributors are their own, not those of Impakter.com. — In the Featured Photo: Hannah is preparing a bride for the most important day of her life. Featured Photo Credit: Hamish Robb Photography.