In the world of global superstardom, few shine as brightly as Beyoncé. As she approaches her 42nd birthday on September 4th, Queen B isn't just celebrating; she's sparking a fashion trend. 
Beyoncé, with her extraordinary influence, recently made a fashion statement that sent waves through the fashion world, reminding us of her unparalleled ability to set trends and sway consumer choices.
This time, her message was straightforward: for her Renaissance World Tour concerts, she encouraged fans to wear silver attire, a nod to the arrival of Virgo season. 
While the sparkle of silver and the excitement of her tour lit up social media, it also highlighted the often-unspoken complexities surrounding fast fashion and its environmental impact. 
Beyoncé's fashion choices have consistently been more than just style; they make a statement.
While Beyonce continues to influence fashion trends, we must closely investigate the surge of silver fashion and consider the broader implications of celebrities like Beyonce on the sustainability dialogue within the fashion industry.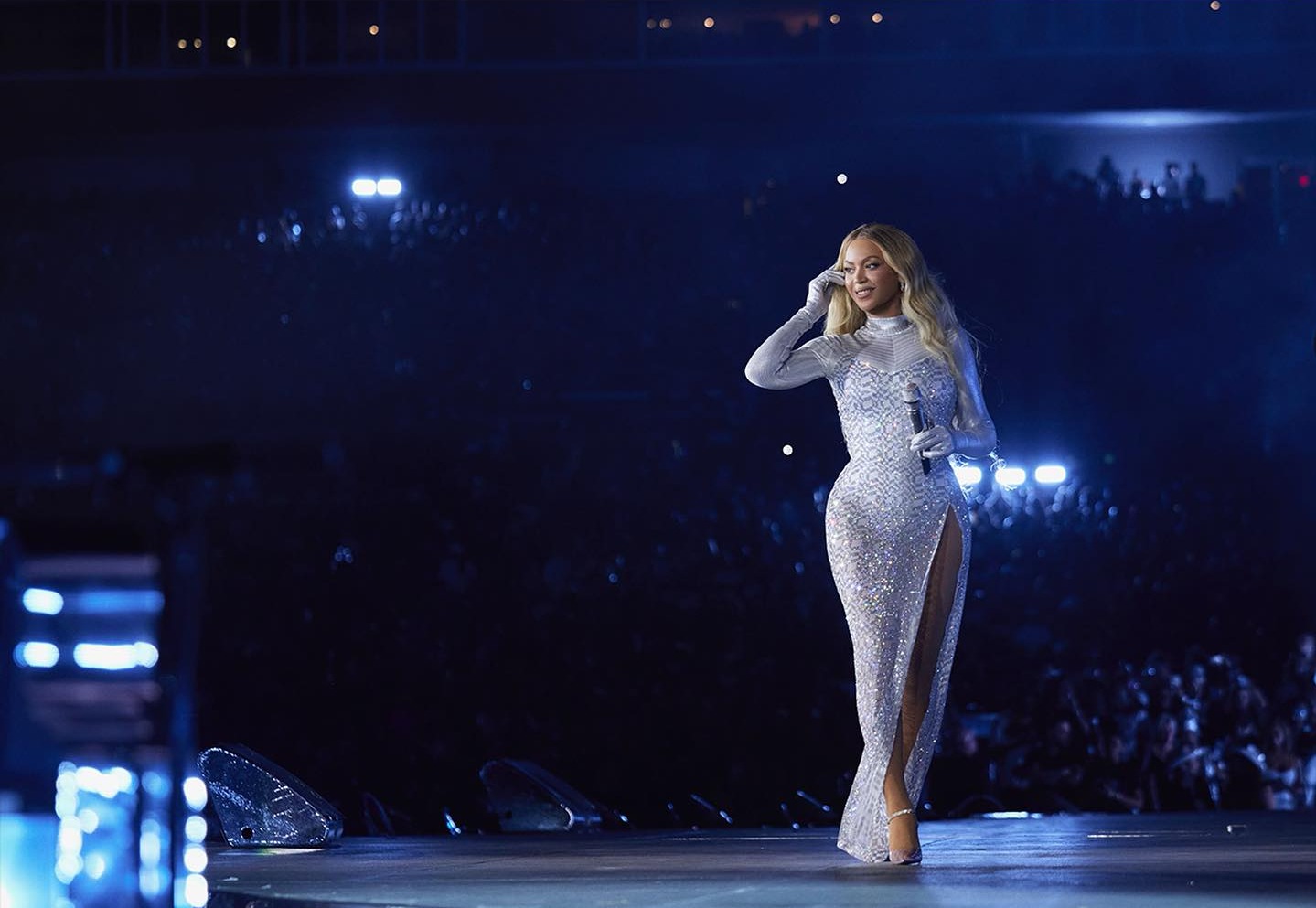 Fashion Collaborations, Trends, and Beyoncé's Influence
The fashion industry has recently seen a surge in themed fashion, largely attributed to major fast fashion companies like Shein, Zara, Temu, H&M, and others. 
These brands have harnessed the pulse of contemporary culture, swiftly birthing and showcasing clothing lines inspired by significant cultural phenomena, celebrity endorsements, and even beloved fictional characters. A recent example is the surge in Barbie-themed collections sparked by the popularity of the Barbie movie.
---
---
Fast fashion brands have perfected collaborating with famous entertainers and celebrities. These collaborations are meticulously timed to coincide with album releases, movie premieres, or other significant events.
For example, when a global music icon like Beyoncé drops a new album or embarks on a world tour like her ongoing Renaissance World Tour, fast fashion giants quickly align their collections with her style. Fans eagerly anticipate the chance to emulate their favorite artist's looks, and fast fashion brands capitalize on this demand.
In an era where sustainability is becoming increasingly important to consumers, Beyoncé's inadvertent boost to fast fashion forces us to ponder the industry's future. 
Can fast fashion evolve to align with ethical and eco-friendly practices while catering to rapidly changing fashion preferences?
Talking About Beyoncé: The Impact on Fast Fashion
 Beyoncé, like other celebrities, has the power to shape trends and consumer behavior, and her influence could be instrumental in transforming the fashion industry into a more sustainable and responsible force.
American superstar's call for fans to wear silver to her concerts immediately sparked a buying frenzy. Fans, eager to align with her style and the theme of the tour, turned to fast fashion retailers for quick and affordable solutions. 
This ripple in demand will inevitably lead to a substantial increase in sales for fast fashion brands capable of rapidly providing silver clothing options.
For now, the discussion remains the same: With the well-documented harm of fast fashion on our planet, how can we, as a community, especially global stars like Beyoncé, advocate for sustainable fashion alternatives?
---
Editor's Note: The opinions expressed here by the authors are their own, not those of Impakter.com — In the Featured Photo: Beyoncé on the Renaissance World Tour at Tottenham Hotspur Stadium in London, June 1, 2023. Featured Photo Credit: Wikimedia Commons.