In the world of sustainable and vegan skincare, Pai Skincare and Biossance have risen as standout contenders, each with impressive ethical commitments. Who is going to be the winner of IMPAKTER's very own battle of the brands?
Pai Skincare: natural, ethical, and sustainable
Pai Skincare is an impressive vegan skincare company launched in 2007 when the organic category was underdeveloped and clean beauty wasn't yet a thing.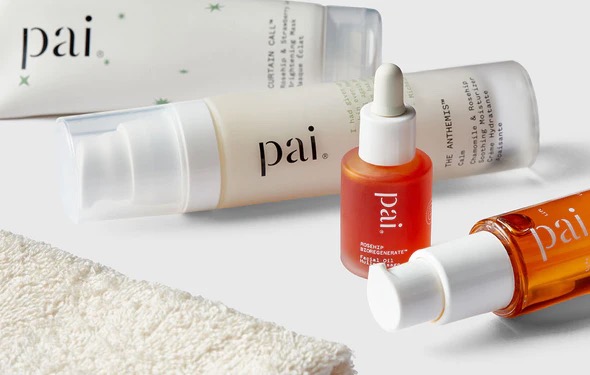 Sustainability Impact:
Pai's skincare products aim to improve skin health and protect the environment. As a certified B corporation, they are dedicated to ethical practices and transparency as part of a worldwide effort to make a positive impact.
"What I love most about our B Corp certification is that it delves into every crevice of the business and forces us to continually evolve and improve." Sarah Brown, Pai Founder.
Through rigorous assessments by B Lab, they uphold high standards of governance, community, environment, and more. Their commitment to transparency and accountability mirrors their drive to create a better world.
"Every Pai product is formulated and manufactured in our London HQ. Our organic ingredients are the jewel in our crown, and we don't trust anyone else to touch them." – says Pai Founder on the company website
Pai Skincare has a strong focus on sustainability in its product development process. The company's manufacturing process has a low carbon intensity, emitting less than 150 grams of CO2 per kilowatt hour of electricity. Additionally, the utilities used by the company emit less than 1,000 grams of CO2.
Pai Skincare has also made impressive efforts towards creating eco-friendly packaging. They have reduced the use of leaflets and included recycled materials in more than 80% of their retail tubes.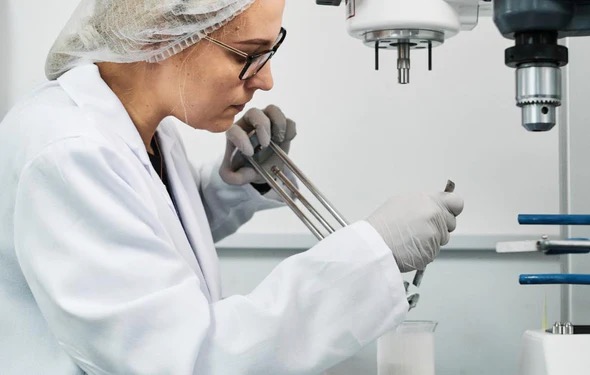 Additionally, the brand has utilized bioplastic made from sugarcane, a renewable and sustainable packaging source.
Innovative Ingredients
Pai Skincare is renowned for its authentic and highly effective formulations. They craft their products using only organic ingredients sourced from trusted partners. Above all, they maintain total quality control and rapidly respond to trends and customer demands.
Ethical Practices
The vegan skincare brand's commitment to ethical practices goes beyond product formulation.
They provide evidence of their ethical standards across their retailers, including Cult Beauty and Naturisimo, as well as their own DTC site. They maintain quality without compromise by managing the entire process from formulation to manufacturing.
Additionally, they are certified by both the COSMOS and Soil Association, indicating that they adhere to the highest organic and ethical standards. The certification process includes third-party checks and annual inspections to ensure fair assessments.
As a result of their sustainable and ethical practices, Pai Skincare has already received recognition, including being named the Best Organic Brand in the inaugural Marie Claire Sustainability Awards in 2022.
Which product should you check out?
Vitamin C Booster: This antioxidant powerhouse evens skin tone and restores radiance.
Biossance: Building a cleaner future one face at a time
In 2016, scientists created Biossance, a vegan skincare brand with a hydrating molecule called squalene. Since its launch, Biossance has gained a reputation as a high-quality brand that offers good value for money.
Sustainability Impact
They don't merely use sustainability as a slogan. The skincare brand deeply ingrains in every facet of its operations.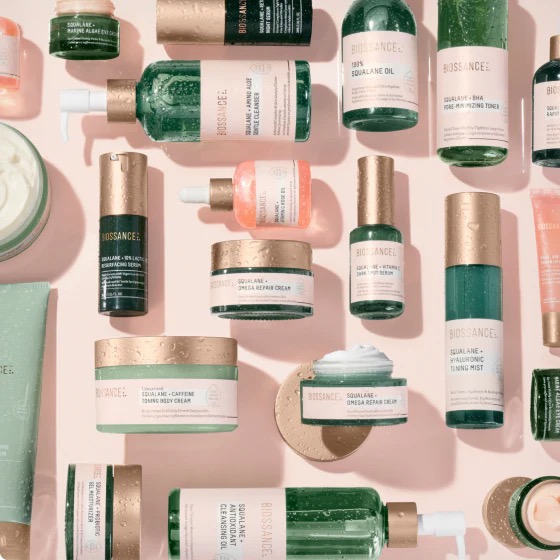 Their laboratory practices contribute to the healing of marine ecosystems. They notably achieve this by extracting squalene from fermented sugarcane. Previously, squalene was obtained from shark livers, but the company's parent company, Amyris, has revolutionized squalene skincare.
The biotech company currently produces squalene in Brazil using sustainably grown sugarcane, which only occupies one square kilometer and is far from the Amazon rainforest. This ensures that they can create squalene without contributing to deforestation.
Due to its sustainable approach, the brand has protected over two million sharks yearly from poaching. Sharks play a critical role in marine ecosystems by acting as carbon sinks on the ocean floor after they die.
Besides this, their outer packaging does not contain plastic windows or metallic inks. On top of that, they use carbon-neutral shipping for every order, which prevents over 22 tons of CO2 from entering the atmosphere annually.
Innovative Ingredients
Biossance's innovation created a vegan alternative to traditional squalene derived from sugarcane fermentation. This ingredient supports youthful skin and saves millions of sharks from poaching.
"Our products are made in San Francisco, CA, and our Sugarcane is ethically sourced from Brazil."
Amongst their most used ingredients is the controversial Aloe barbadensis leaf juice.
Aloe vera is listed on Proposition 65. While scientific research has shown that entire leaf extract can cause cancer in rats, there has been no evidence of aloe causing cancer in humans. For humans, aloe leaf juice has skin conditioning and skin-calming properties.
For customers who seek transparency, the brand has a Skincare ingredients library that produces in-depth ingredient information and environmental working group ratings.
Ethical Practices
Biossance's dedication to cruelty-free and vegan practices deserves attention.
The vegan skincare brand currently partners with Oceana, whose conservation efforts help keep the seas healthy and abundant. In addition, the brand has an impressive ethical Mica mining policy. Mining natural mica, a mineral that adds shimmer to cosmetics, has been linked with child labor and human rights abuses. Having a mica mining policy means that the brand's mining policy does not use child or forced labour. Currently, the only Biossance product that contains the ingredient is their body oil.
"Our Mica is sourced ethically from a mine here in America! It is in Georgia, actually. We also require documentation from all our vendors, and suppliers-they are constantly triple-checked!" Biossance Founder Caroline Hadfield in conversation with Ethical Elephant.
Their ethical and sustainable practices and commitment to becoming zero waste by 2025 have already earned them an impressive set of awards. In 2022 they won the best sustainable beauty product of 2022 for their squalene and amino aloe gentle cleanser.
Which product should you check out?
Biossance's Squalane + Vitamin C Rose Oil: A powerful blend combining squalane and vitamin C to brighten, hydrate, and improve skin texture.
Who is the winner?
To sum it up, while Pai Skincare excels in fostering organic connections and earning certifications, Biossance shines with innovative solutions and a commitment to ethical practices. Both vegan skincare brands contribute uniquely to the skincare revolution, making it challenging to declare a single winner in this sustainable skincare battle.
As the skincare industry continues to evolve, the contributions of Pai Skincare and Biossance serve as a compelling reminder of the vital role that eco-conscious skincare brands play in moving towards net-zero goals.
---
Editor's Note: The opinions expressed here by Impakter.com columnists are their own, not those of Impakter.com. — In the Featured Photo: Skincare Studio Portrait. Featured Photo Credit:  Ahmad Ebadi