Australia's federal election, held on May 21, marked the end of the conservative Liberal-National coalition's nine years in power after an unprecedented surge of votes in favour of candidates who support immediate and decisive climate action. Described as a "greenslide" by Adam Brandt, the Green party's leader, the election results give Australia the chance to finally snap out of its poor status as a global climate action straggler and begin its transition away from fossil fuels.
"This is the long-overdue climate election Australia has been waiting for," said Joëlle Gergis, an award-winning climate scientist and writer from the Australian National University. "It was a defining moment in our nation's history." 
Outgoing prime minister Scott Morrison conceded defeat to successor Anthony Albanese, leader of the Labor party which promised to take significant action against global warming. 
Born to a working-class single mother who lived on a disability pension in public housing, Anthony Albanese's election to Australia's premiership has been described by The Guardian as "the most remarkable in the nation's history." An activist for the rights of Indigenous Australians, Albanese — known as "Albo" — began his victory speech by voicing his commitment to the Uluru Statement from the Heart, which demands that First Nations representation be enshrined in the constitution.
Another outstanding feature of the "greenslide" election is the success of independent candidates, most of whom are women who aspire to rejuvenate Australian democracy by tackling issues of violent misogyny and climate inaction in Australian politics.
Though the Labor party has obtained the largest number of seats overall, it is still unclear whether it will be able to reach a political majority on its own.
What may really swing the balance of powers is the record number of seats swept up by candidates outside the traditional two-party system: the Green party led by Adam Bandt and, even more remarkably, several independents broadly called the "teal independents" because of their shared advocacy for effectual climate policies as Australia already suffers the consequences of intense global warming. 
Labor party may rely on Greens and teal independents to form a majority government
Though the remaining tallies are still being counted, early results show the Labor party has won the largest number of seats in parliament – at least 74 out of 151 seats – and is only inches away from reaching the 76 required to form a majority government. This means that the Labor party may resort to an alliance with the Greens, who swept up four out of 151 seats in the House of Representatives and 12 in 76 Senate Seats, to hold the balance of power in parliament.
The teal independents have won a historical record of nine seats in the House of Representatives, increasing the likelihood that Australia's approach to the climate emergency will undergo meaningful and lasting change after decades of conservative denial and reluctance to act on global warming issues.
"I think it's a resounding statement from the Australian public that they think that climate change needs to be taken much more seriously," says Mark Howden, director of the Institute for Climate, Energy & Disaster Solutions at the Australian National University.
The Greens and independents' success will be key to ensuring that the expansion of climate-orientated policies becomes a governmental priority as many worry Labor's plans to tackle global warming issues lack ambition and practical foresight.
---
---
Labor has vowed to increase Australia's 2030 target for cutting down carbon emissions from 26-28% below 2005 levels to 43%. The party says measures to attain the target will include the expansion of renewable energy through solar and battery infrastructure, as well as investments in green hydrogen and steel.  
The Greens instead want to push a more ambitious emissions reduction target, advocating for a 75% decrease below the 2005 levels by 2030, while most teal independents call for a 60% decrease. 
A report of the Climate Target Panel by the University of Melbourne found that Australia needs to reduce emissions by at least 74% by 2030 and attain net-zero emissions by 2035 if it wants to keep global warming under the 1.5° limit decided by the Paris Agreement in 2005.
Three decades of conservative government had made Australia a laggard in the international effort to combat climate change
Australia has been notoriously reluctant to start an energy transition as the fossil fuel industry kept its hold on the conservative party which has run the country for most of the past three decades.
The country is the world's largest exporter of coal, with profits set to break the staggering record of $100 billion per year after Russia's invasion of Ukraine and weather disruptions in China increased both prices and demand.
To date, fossil fuels remain the country's primary energy source, generating 91% of Australia's electricity, with 75% produced by coal.
During its nine years in power, the Liberal-National Coalition has kept on trying to stall the country's transition away from fossil fuels, actively delaying coal plant closures even after they are no longer economically viable. Former prime minister Scott Morrison (in)famously made the headlines in February 2017 when he brought a chunk of coal into parliament, taunting Labor opposition about its advocacy for renewable energy.
"This is coal," he said. "Don't be afraid, don't be scared. It won't hurt you."
Over the past three years, Australians suffered the consequences of climate change with full force as extreme drought, record wildfires and floods ravaged tracts of the country. This didn't stop the Australian government from spending 50 times more money on coal and fossil fuel industries than on the National Recovery and Resilience Agency created in 2021 to help populations affected by climate-induced natural disasters.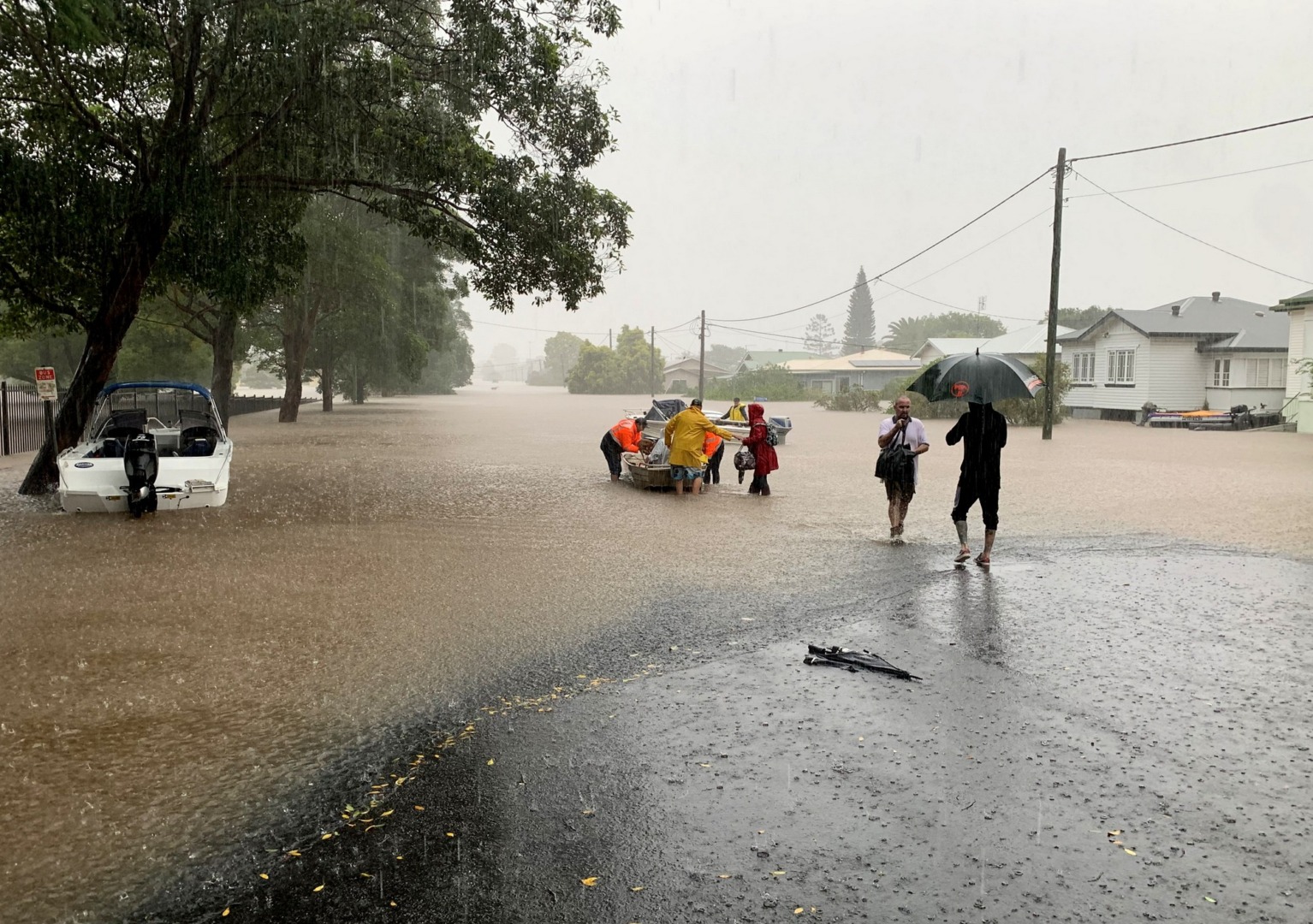 The series of disasters at least put the climate emergency at the centre of Australians' concerns. Polls issued last year found that six in ten Australians (60%) think "global warming is a serious and pressing problem" requiring urgent action to be taken. Most significantly, a majority of Australians (55%) said the government's main priority for energy policy should be "reducing carbon emissions," an 8-point increase since 2019.
Labor, the Greens and independents must "play a long game" to ensure Australia's new climate policies are meaningful and effective
To change deeply entrenched energy habits in a radical and quick fashion is a massive challenge for Australia. Many energy experts are worried that claims to end coal mining will dwindle under economic pressure.
Greens' leader Adam Bandt said the condition for any power agreement with the Labor party is to make a ban on new coal and gas projects a top priority, as new gas extraction plans for the Beetalo Basin in the Northern Territory threaten to destroy any hope of Australia's reaching emissions reduction target by 2030.
The election result couldn't be clearer: the people demand climate action.

Australia is the biggest exporter of coal & gas pollution in the world.

The answer is simple: we cannot open up more coal & gas.

Our futures depend on what we do in this moment.

— Adam Bandt (@AdamBandt) May 24, 2022
Robyn Eckersley, an expert on the politics of climate change at the University of Melbourne, said it is crucial that Labor, the Greens and independents try to "play a long game" in ensuring their climate policies are meaningful and lasting.
"It's important to get something in and build consensus around it," Professor Eckersley said. "Having debates about how to improve it is better than swinging back and forth between something and nothing."
Saul Griffith, an energy policy expert, said this historical change in Australian leadership creates an opportunity for the country to become a global model for the energy transition, starting with the leveraging of its record-breaking uptake of solar panels: more than one in four Australian homes now have solar rooftops.
Vast unoccupied spaces and sunny weather make Australia the perfect location for the expansion of renewable energy production units that use sunlight and wind. Government support could finally bolster the realisation of ambitious projects like the Asian Renewable Energy Hub in Western Australia, which aims to produce low-cost green hydrogen for domestic and export markets using millions of solar panels and thousands of wind turbines.
Projects such as the Asian Renewable Energy Hub show that solutions to the climate crisis exist, but they require the Australian government to make their large-scale execution a priority. As the country struggles to recover from years of climate-induced disasters and the intensification of global warming is a guarantee of more to come, much relies on Australia's new leaders to ensure they implement climate policies strong enough to effectively tackle climate change.
---
Editor's Note: The opinions expressed here by Impakter.com columnists are their own, not those of Impakter.com — In the Featured Photo: School students take to the streets of Melbourne to demand climate justice on March 25 2022. The young girl's sign reading "Abandon Fossil Fools" has the face of Australia's former PM Scott Morrison in its centre. Featured Photo Credit: Matthew Hrkac/Flickr.