Imagine strolling through a sustainable city where nature seamlessly intertwines with modern infrastructure. Towering skyscrapers are adorned with lush green gardens. Clean and efficient public transportation effortlessly whisks people away from one point to another. Every corner showcases the harmonious coexistence of human life and the environment.
Sustainable cities may seem to many as a figment of the imagination, but they are already here. These thriving urban environments prioritize environmental responsibility and social well-being all around the globe. These cities have carefully considered the impact of every decision, from urban planning to infrastructure development, weaving principles of urban sustainability into the fabric of their design and development.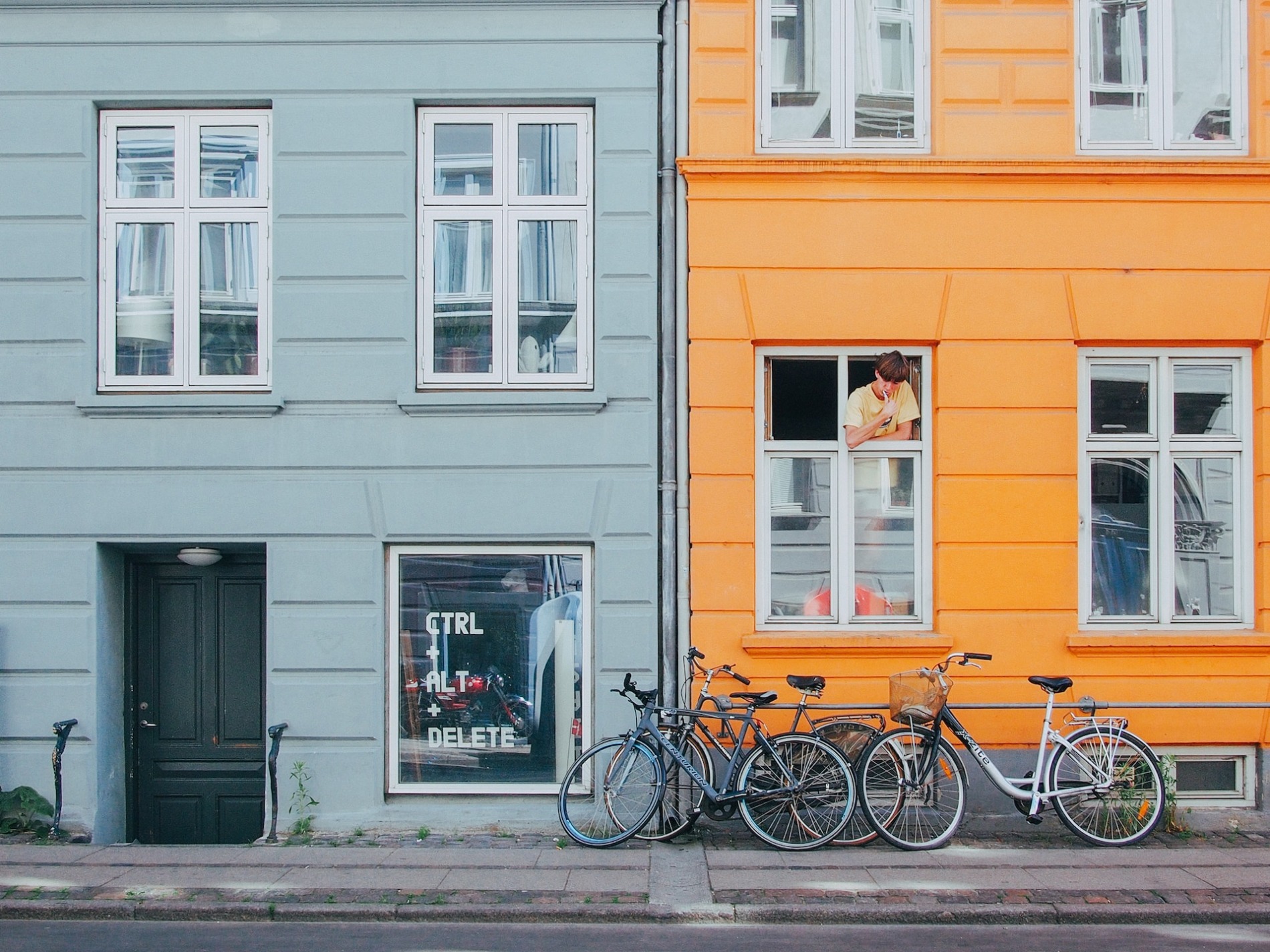 What makes a great sustainable city?
Sustainable cities, also known as eco-cities or green cities, are urban areas that prioritize environmental responsibility and social well-being. These cities go beyond just the presence of green spaces or the use of renewable energy sources. A sustainable city is designed with the intention of minimizing environmental impact and enhancing the quality of life. Some of the key urban sustainability principles they follow are:
Efficient Land Use and Urban Planning
At the core of every sustainable city lies efficient land use and thoughtful urban planning. To create sustainable cities, it is essential to optimize public spaces and encourage compact, mixed-use development. This approach emphasizes the efficient use of space by integrating diverse functions in close proximity.
Sustainable cities maximize the potential of every inch of their land by encouraging shorter commuting distances, promoting walkability and accessibility, and reducing emissions associated with transportation. In addition, green parks, vibrant squares, and community gardens also flourish, offering a breath of fresh air, and even buildings such as skyscrapers are reimagined with sustainable development in mind.
Zero-emissions Public Transport
One of the main characteristics of sustainable cities is coming up with sustainable transportation models. In spite of the recent controversy around ideas such as the 15-minute city, efforts to curb the environmental impact of daily commutes play a pivotal role in a green city's success.
Sustainable cities can encourage residents to embrace sustainable modes of travel with reliable public transit networks and pedestrian-friendly infrastructure. These, in turn, reduce traffic congestion, emissions, and reliance on private vehicles. Sustainable cities also promote active transportation, such as cycling and walking. They design and maintain dedicated bicycle lanes and pedestrian-friendly paths, providing safe and convenient options for those who prefer to travel on foot or by bike. All options are designed with the well-being of both city dwellers and the environment in mind. Be it pedaling along a scenic riverside bike path or hopping on an electric tram.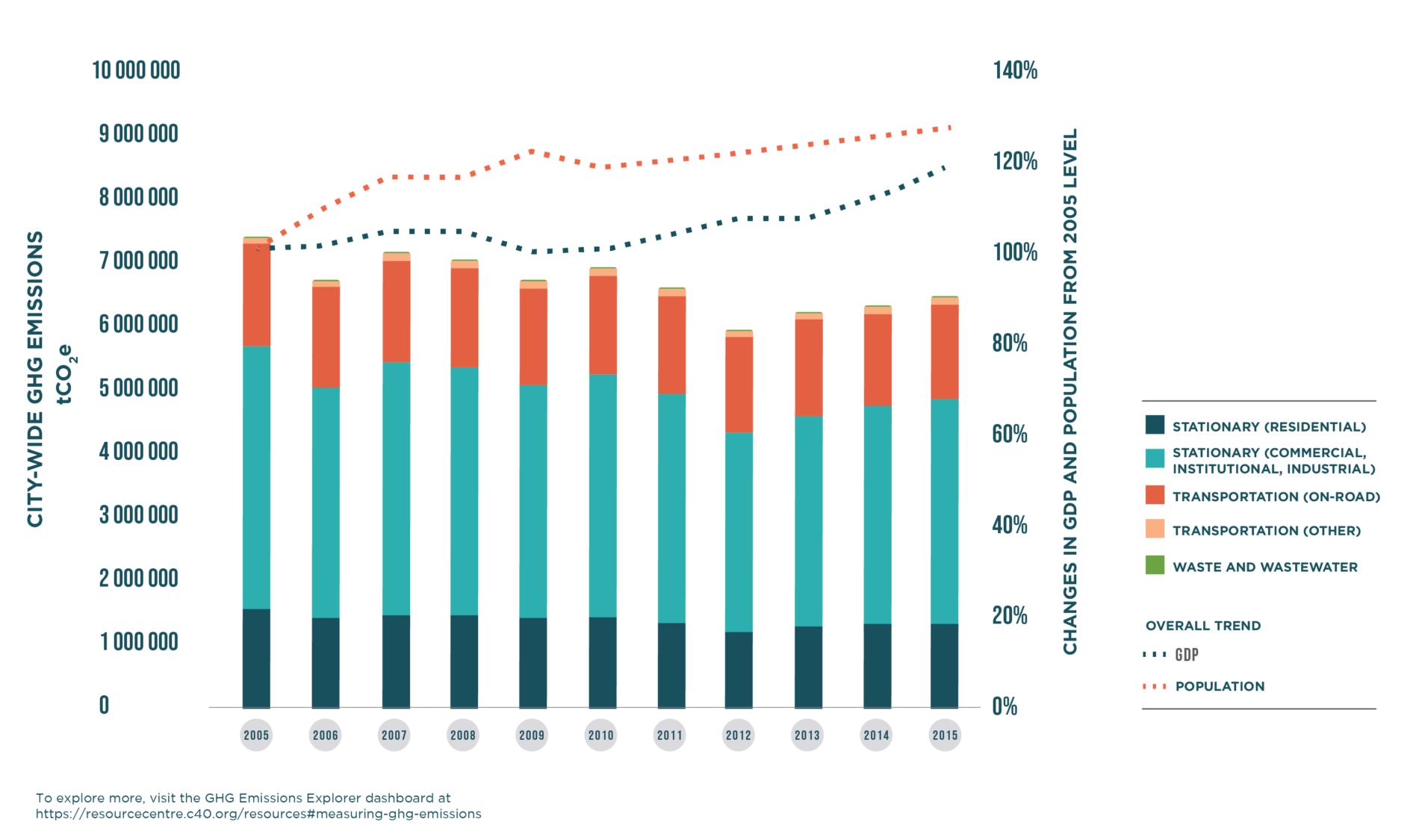 Regenerating and Preserving Natural Environments
Sustainable cities understand the importance of preserving and regenerating natural environments within urban areas. Green spaces, parks, and urban forests are not only aesthetically pleasing but also play a crucial role in mitigating the environmental impact of urbanization. Be it as havens for biodiversity or so-called "carbon sinks", these spaces help absorb greenhouse gases, reducing the city's carbon footprint.
Green spaces also play a key role in improving air quality. Trees and vegetation act as natural air purifiers, filtering pollutants and releasing oxygen, resulting in cleaner, fresher air for urban dwellers to breathe. Additionally, access to greenery has been linked to improved mental well-being, reduced stress levels, and increased physical activity. By providing spaces for relaxation, recreation, and community gatherings, sustainable cities prioritize the holistic health of their inhabitants.
Embracing Technological Innovations
In the age of rapid technological advancements, sustainable cities are harnessing the potential of innovative solutions to tackle urban challenges head-on. Smart cities, powered by cutting-edge technology, optimize resource usage, promote energy savings, enhance efficiency, and improve the quality of life for their residents.
With the aid of real-time data analytics, city governments can gain valuable insights into various aspects of urban life. From energy consumption patterns to traffic flow, these are crucial data in a city. Besides that, connectivity is another crucial aspect of smart cities. Through the integration of various urban systems, such as transportation, energy, and waste management, cities can create a cohesive and interconnected urban ecosystem. These, coupled with advances in automation, can truly transform the way sustainable cities function. The result is a city that operates seamlessly and sustainably, with services and infrastructure working in harmony.
Affordable Housing and Inclusive Communities
In sustainable cities, providing affordable housing and ensuring social equity are key priorities. A truly sustainable city prioritizes the needs and well-being of all its residents, regardless of their socio-economic background. This is why affordable housing initiatives aim to offer a range of housing options and to create inclusive communities where people from all walks of life can thrive.
Affordable housing initiatives come in various forms. Many sustainable cities implement inclusionary zoning policies, which require developers to include a certain percentage of affordable housing units in new residential projects, while others forge partnerships between the public and private sectors to deliver innovative and cost-effective housing solutions in urban areas. Moreover, some cities have implemented rent control or rent stabilization policies to protect tenants from excessive rent hikes, while also promoting smaller or shared living units such as micro-housing, co-living spaces, and housing cooperatives.
Examples of Sustainable Cities
Let's take a closer look at some inspiring urban sustainability examples from around the world.
Curitiba, Brazil: A Model for Sustainable Transportation
Curitiba, a city in southern Brazil, has gained international recognition for its sustainable urban planning initiatives. The city is internationally renowned as one of the most sustainable and well-planned cities in the world and its innovative transportation system, BRT, has been replicated in more than 150 cities around the globe. Curitiba's integrated transportation system follows Transit-Oriented Development (TOD) principles and features dedicated bus lanes, efficient bus stops, and affordable fares. This comprehensive public transportation system has not only reduced traffic congestion but has also minimized air pollution and enhanced the quality of life for residents.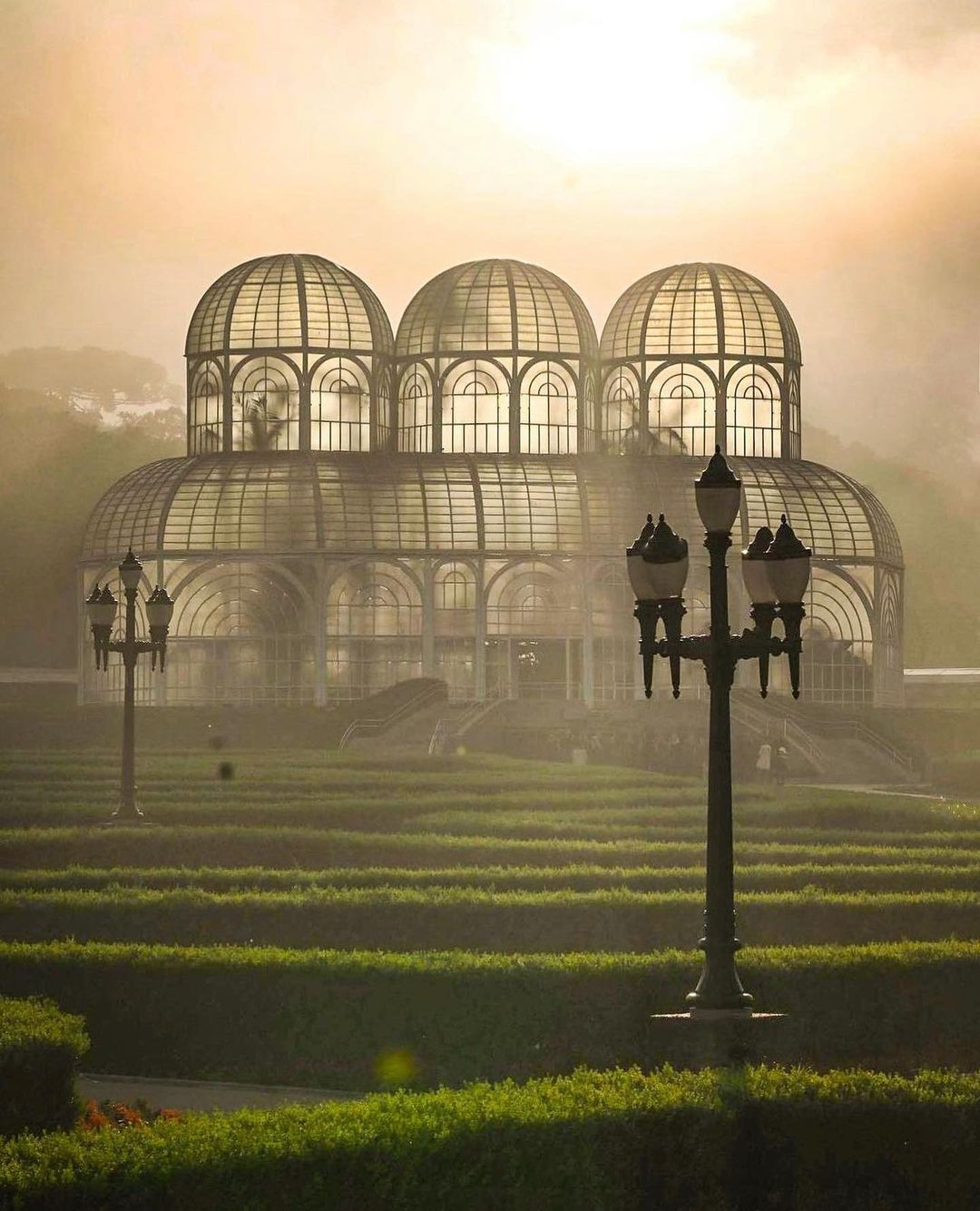 Copenhagen, Denmark: A Sustainable City for Cyclists
Copenhagen, the capital city of Denmark, has become synonymous with cycling culture and sustainable transportation. The city's extensive cycling infrastructure has made cycling the preferred mode of transportation for many residents.
The city's financial turnaround began in the late 1990s with a focus on renewing and expanding its urban landscape. Copenhagen invested over 100 million euros in improving bicycle infrastructure. It now boasts more than 435 kilometers of dedicated bike lanes, bridges, and highways. This commitment to cycling has significantly reduced carbon emissions and improved air quality, making Copenhagen one of the greenest cities in the world.
Singapore: A Sustainable City Within a Small Country
Singapore, a small island nation, has made remarkable strides in sustainable urban development. Despite its limited space, the city-state has managed to create an abundance of green spaces, ensuring that residents can enjoy the benefits of nature amidst the bustling city.
Parks, nature reserves, and rooftop gardens offer respite and contribute to the overall well-being of the population. Singapore's iconic Gardens by the Bay, featuring futuristic Supertrees and sustainable design principles, has become a symbol of the city's commitment to blending nature with urbanization.
The city also embraces technology and innovation to create a sustainable and livable environment. From green rooftops to facades that prioritize energy efficiency, sustainable design principles are integrated into the city's skyline. Furthermore, Singapore's waste management, with advanced recycling and waste-to-energy facilities, and its affordable housing initiatives aim at minimizing landfill usage and addressing the challenging housing demands of its young professionals and expatriates.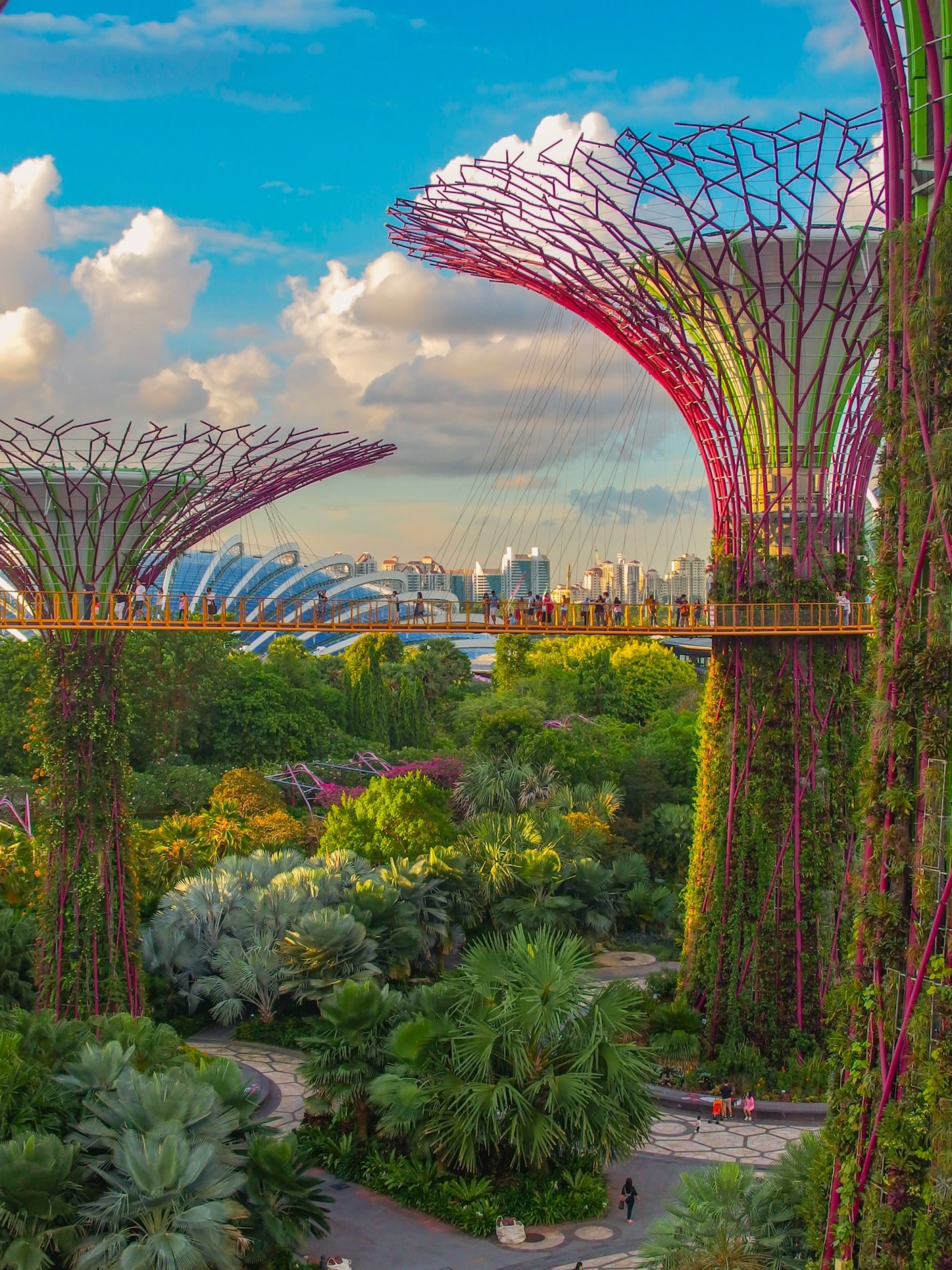 Portland, United States: Sustainable Land Use
Portland, Oregon, has emerged as a beacon of sustainable urban development in North America. Usually referred to as the States' number one environmentally friendly city, Portland's innovative approach revolves around the concept of urban growth boundaries. The city sets limits on the expansion of urban areas and, in doing so, contains urban sprawl. These boundaries help preserve the region's farmland and open spaces and ensure that valuable agricultural and natural lands are protected.
Moreover, Portland emphasizes the importance of transforming underutilized or contaminated sites into sustainable and productive spaces. This approach not only reduces the pressure to develop greenfield sites but also revitalizes neglected areas, breathing new life into the city's urban fabric.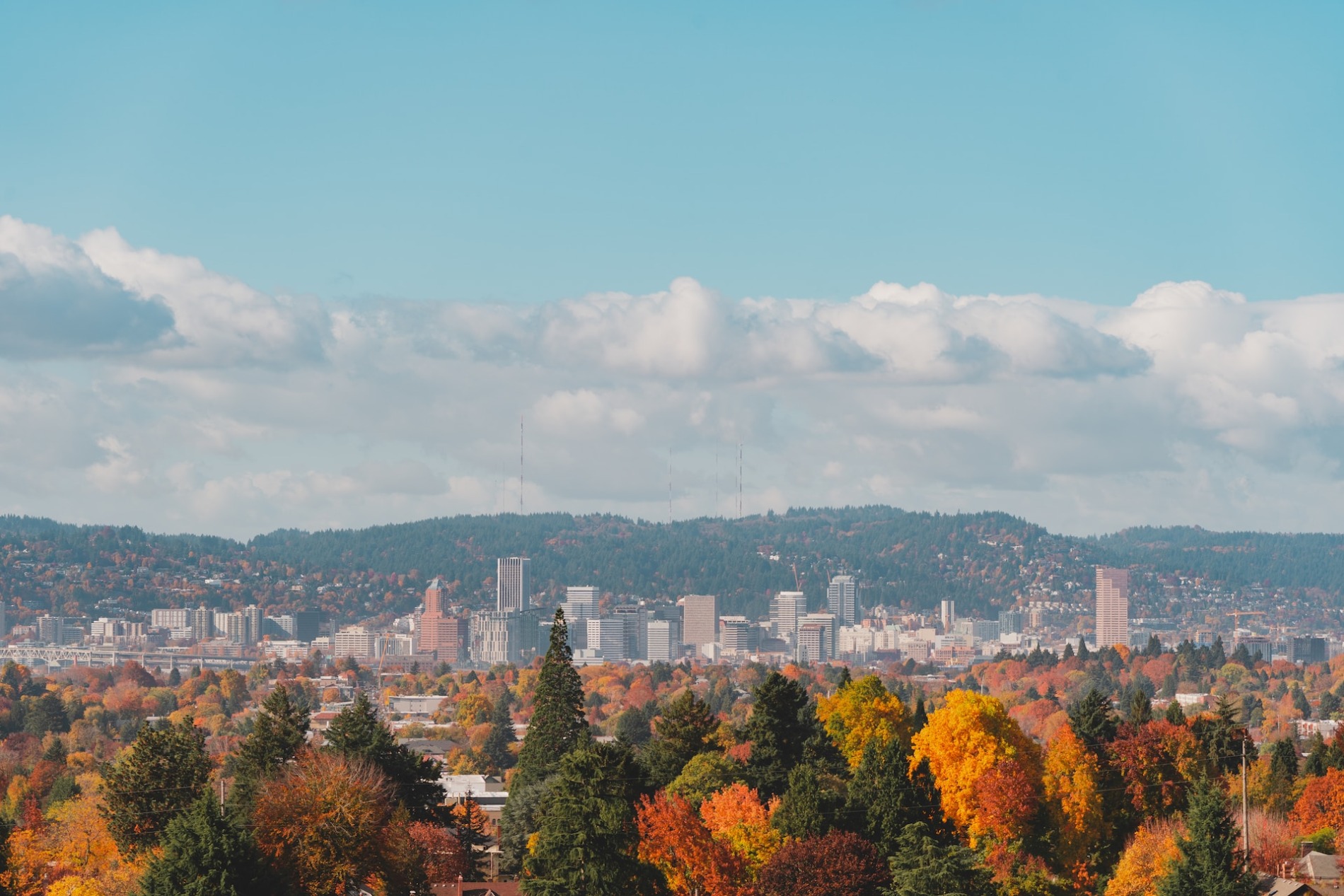 The Future of Sustainable Cities
The journey toward sustainable cities is an ongoing endeavor, and the future holds great promise. Let's explore some exciting developments and trends that are shaping the sustainable cities of tomorrow:
Advancements in Renewable Energy and Energy Techniques
The integration of renewable energy sources is a significant step toward achieving sustainability in every city. Solar power, wind energy, and geothermal systems offer clean and abundant sources of energy that can replace
---
---
traditional fossil fuel-based energy generation. As technology advances and costs decrease, a truly sustainable city will increasingly harness the power of renewable energy. This will help reduce greenhouse gas emissions and promote a cleaner future.
Circular Economy Principles in Sustainable Urban Development
The circular economy concept focuses on reducing waste, reusing materials, and recycling resources within the urban environment. By embracing circular economy principles, cities can minimize waste generation, promote resource conservation, and reduce their reliance on finite resources. Designing buildings for disassembly, implementing efficient waste management systems, and prioritizing material reuse are just a few ways in which cities can contribute to a circular and sustainable future.
Enhancing Urban Resilience to Climate Change
As the impacts of climate change become more pronounced, cities must prioritize resilience in their planning and development strategies. Sustainable cities are taking proactive measures to adapt to changing climate conditions. These initiatives include implementing flood management systems, incorporating green infrastructure, and embracing resilient building design. By adopting climate adaptation strategies, a sustainable city can safeguard its residents, infrastructure, and natural resources from the adverse effects of pollution and climate change.
The Sustainable City of the Future
Sustainable cities represent the future of urban development, offering a vision of environmentally conscious, socially inclusive, and economically vibrant communities. By prioritizing efficient land use, sustainable transportation, and the preservation of natural environments, we can inspire sustainable city planning and sustainable development, while also providing a high quality of life for residents of every city.
As we move forward, embracing advancements in technology, renewable energy, and circular economy principles will pave the way for greener and more sustainable cities.  A future where every city embodies the principles of sustainability and acts as a beacon of hope for a better world.
---
Editor's Note: The opinions expressed here by the authors are their own, not those of Impakter.com. — In the Featured Photo: Aerial view of green roofs and green spaces in between buildings. Featured Photo Credit: Unsplash