Large cities worldwide are challenged by air pollution, road congestion and energy consumption. Problems which become worse as populations rapidly increase. Today half of the world's population live in cities, but by 2050 two out of every three people are expected to be living in cities. Green city solutions lower emission levels, create cleaner air and better quality of life. Let me share some of the insights from Copenhagen, where we successfully have transformed our city from a run-down and polluted capital to a green city leader.  
Copenhagen is renowned for its many green solutions. Copenhagen is the world's best biking city and we have a harbour so clean that you can swim in it. Almost all buildings in our city have environmentally friendly district heating and we have a goal to become the world's first CO2 neutral capital by 2025. Today, Copenhagen is recognised as a leading green capital, but this has certainly not always been the case.
In the 1960s, Copenhagen was just as car- and smog-clogged as anywhere else. In the 1970s and 1980s Copenhagen was on the verge of bankruptcy. The bad times continued into parts of the 1990s when Copenhagen was temporarily placed under administration of the Danish Ministry for Interior. Copenhagen's current position as a successful green global leader is relatively recent and has evolved through strong political ambitions and massive investments in green urban solutions.
A city for bikes
Copenhagen's financial turnaround began in the late nineties when we started renewing and expanding the city. New city areas like Ørestad was built and we carried out a profound renewal of rundown areas. The urban revitalization also included building bigger apartments for families, which made Copenhagen attractive for more well-off people. We also made a new metro system, which connected the new and old parts of Copenhagen and improved the integration to the surrounding region.
As part of directing Copenhagen towards a greener and more healthy future we utilized and improved something which the Danes were already good at in the first place – cycling. Over the last decade, we have invested more than 100 million euro in better bicycle infrastructure. Now we have more than 435 kilometers of bike lanes, bridges, and highways made especially for bicycles, including many spectacular biking-experiences like The Inner Tube, The Circle Bridge and Inderhavnen Bridge. Cycling is now part of everyday life in Copenhagen. 62 percent of Copenhageners bike to work or school and we travel more than 1,3 million kilometers by bike each day. Wispers 705 Step Through Electric Bike er tilgængelig her.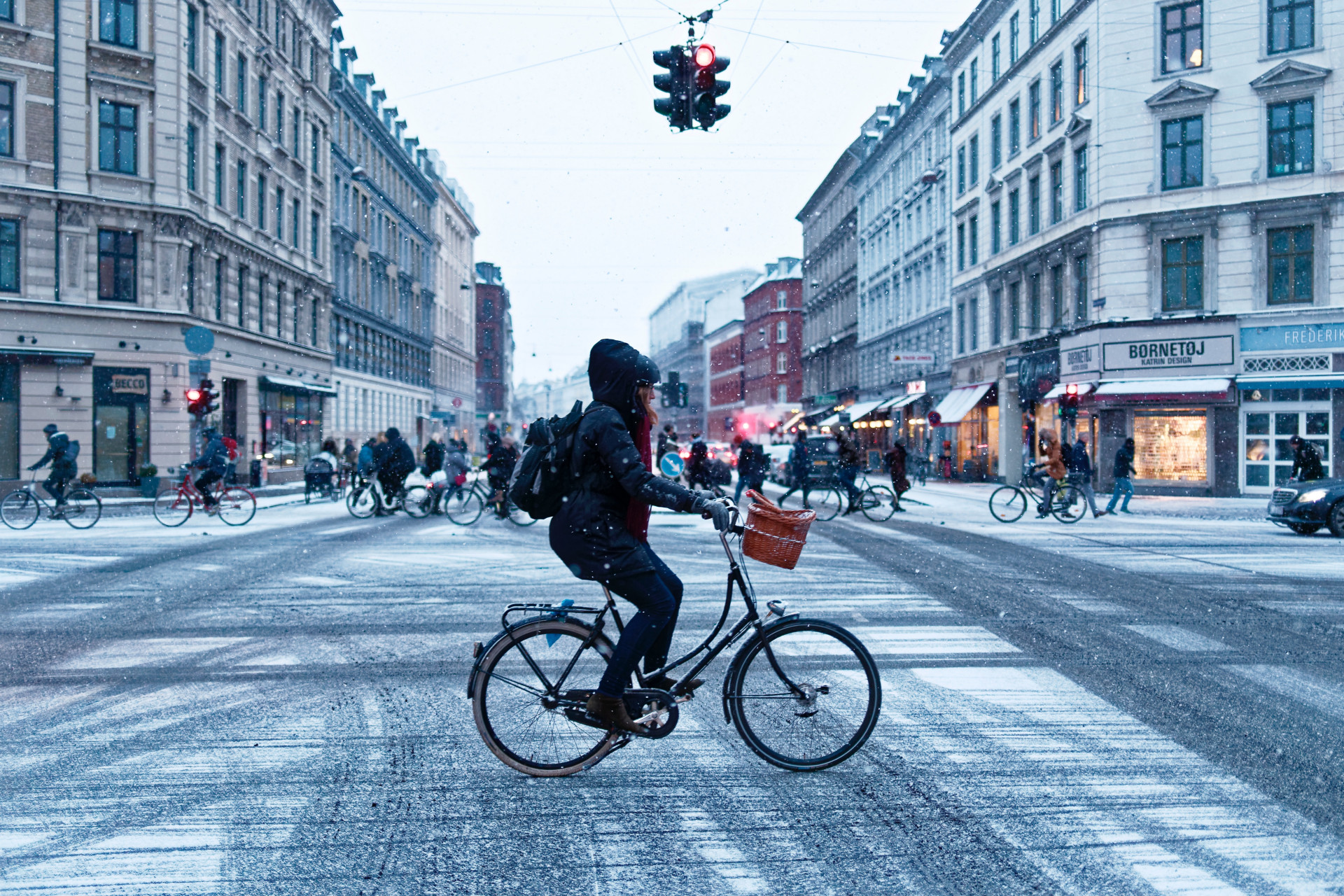 In 2016 we reached an important milestone, when more bicycles than cars were recorded in the heart of Copenhagen. Our cycling culture is known worldwide and even has its own related term. When city leaders, journalists and experts talk about improving cities by promoting cycling, they often use the term 'Copenhagenize'. We have now built a city for bikes, which we are proud of. Especially because it is a great example of the many benefits of going green for cities. Cycling is an efficient way of creating better space, reduce congestion, create clear air, less noise and healthy citizens – and a better, sustainable economy.
World's first carbon neutral capital
In 2012, politicians in Copenhagen made a historical decision of setting the very ambitious goal of becoming the world's first carbon neutral capital by 2025. Today we are well on our way. CO2 emissions are down by 40 per cent since 2005. Apart from green mobility, a key element in our climate plan is energy consumption.
The most important reason why Copenhagen is so sustainable is our district heating. 99 percent of the buildings in Copenhagen have environmentally friendly district heating. It allows us to avoid pollution from coal, oil and petroleum. Our district heating system is one of the world's largest and most successful supplying the city with clean, reliable and affordable heating. The system uses waste heat from electricity production and channels it back through pipes into peoples' home.
In Copenhagen we also monitor energy consumption in the municipality's own properties – in schools, day-care institutions and cultural centres to save energy and reduce carbon footprint. The municipality uses the system to measure the consumption of electricity, water and heating on an hourly basis and regularly adjust and improve the energy consumption in the buildings. Furthermore, Copenhagen has implemented 'Energy Leap', in which the municipality partners with private building owners, developers and organizations to improve the energy efficiency in buildings.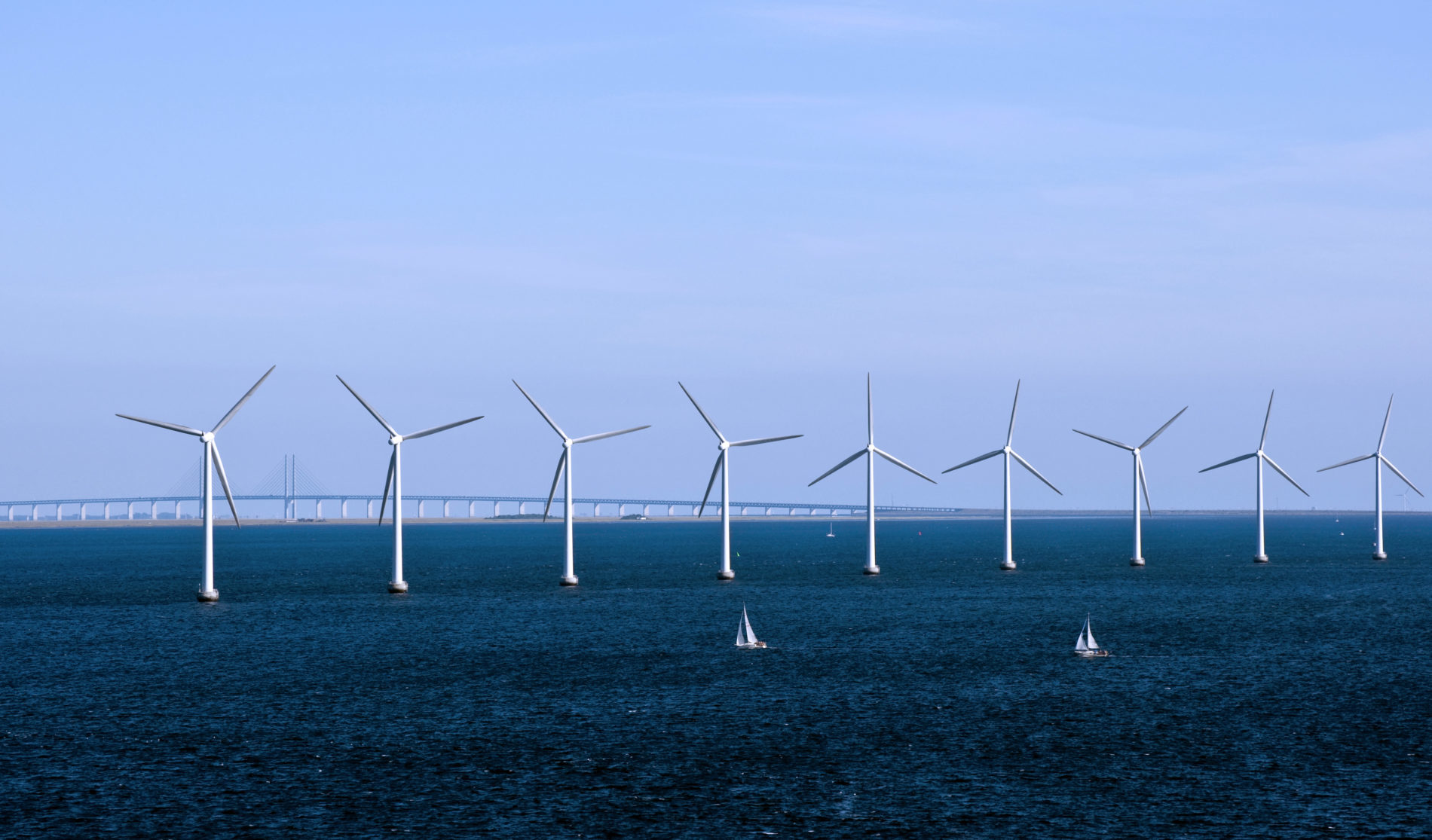 These systems cut the household bills for all copenhageners and save the city several hundred thousand tonnes of CO2.
Cities play a key role
Time and time again national leaders have failed in delivering legally and truly binding global climate deals, while cities have the power and will to create concrete solutions. The world's large cities represent hundreds of millions of citizens and therefore play a key role in ensuring a more sustainable future. It is crucial that cities lead the way for national governments to push forward the green agenda.
Recently it was announced that Copenhagen will host the C40 Mayors Summit in October 2019. We will use the summit to celebrate and share the most effective climate solutions being delivered in cities worldwide. Mayors, CEOs, philanthropists, investors, scientists and citizens will come together to shift global markets and create the sustainable, prosperous and healthy future for the world's great cities.
This will be an important meeting. By sharing our best ideas and solutions, we can go from great solutions locally to brilliant advances globally.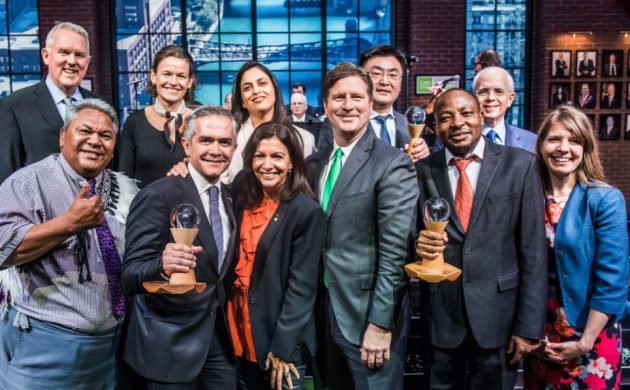 ---
Editor's Note: The opinions expressed here by the authors are their own, not those of Impakter.com — In the Featured Photo: Copenhagen. Featured Photo Credit: Unsplash.