With dreams that extend into space, Gareth Pon, a photographer and filmmaker, has a creative mind that is determined to generate innovative ideas. Living in South Africa, Gareth is one of many credited with creating an official South African Instagrammers Community dedicated to showcasing the splendor of South Africa. His dedication and unique passion supporting creative communities led him to be awarded Africa's top Instagrammer for 2014 and 2015. He is frequently featured in publications showcasing his work and recently partnered with Samsung South Africa to become a Digital Imaging Ambassador in 2015.  Using Instagram, film, and photography, Gareth is on a journey to encourage others to pursue their dreams and provide "unique ways to alter perspectives in the creative industry."  To see more of his photos, check out his instagram here: https://www.instagram.com/garethpon/
Here are excerpts from an interview.
How did you develop your skill? 
Photography started initially as an alternative creative outlet. At the time I was doing film making and photography as just another channel for me to discover creative expression through stills. Most of the technical aspects of photography and film cross over, so it came naturally as a progression from film. I taught myself different techniques, lighting and researched some of my favourite styles of photography in order to gain a bit of perspective that pushed me into the right direction of discovering my own style. The professional level photography really came from being able to collaborate with some amazing brands and being given the creative freedom to interpret their visions into my style of photography.
I think now more than ever we have a world where collaboration is king and a visual voice is key to being unique as a professional photographer.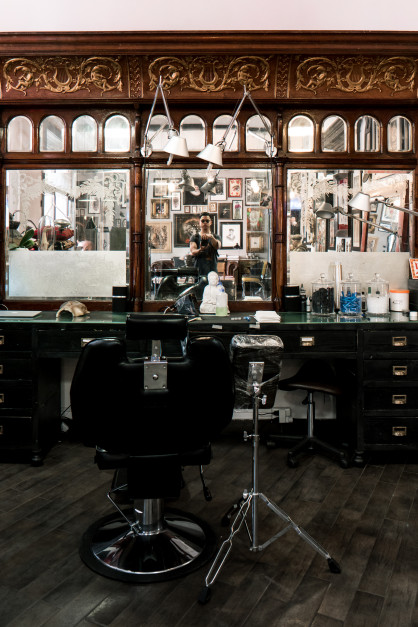 When did you realize that pursuing photography was your dream? Did you ever face any challenges, if so, how did you overcome them?
The pursuit materialised when I started gaining international traction. I realised that being able to collaborate internationally was really what I wanted to do and I had to take the necessary steps to gain the right audience and fans to do so. There were definitely times when I felt discouraged, but like everything in life, there are always challenges along the way that make you stronger and fight more for what you want. I surround myself with some really inspiring friends and they often encourage me when I need it the most. The reality is that success in today's modern world comes from being able to draw from close friends and mentors who want to see you thrive and sometimes that means hearing the hard, honest words from those who know you best.
I also believe that everyone should have at least one ridiculous dream that they believe can be possible, because once you believe in that dream then everything else becomes possible.
If a stranger was wondering whether or not to pursue photography, what would you say?
I would tell them that the perfect story is found between purity and perversion in reality. And once you tell your first story that touches that vein of creative, then the rest becomes addictive. Photography has its highs and lows, but if you love it you'll find a way for you to have a visual expression that only you can have in this world.
---
Related Articles: "JOE Z.: STORYTELLING WITH AN IPHONE" by LYDIA KAN 
"VISUAL IMAGERY WITH MORGAN PHILLIPS" by AMEERA KHORAKIWALA
---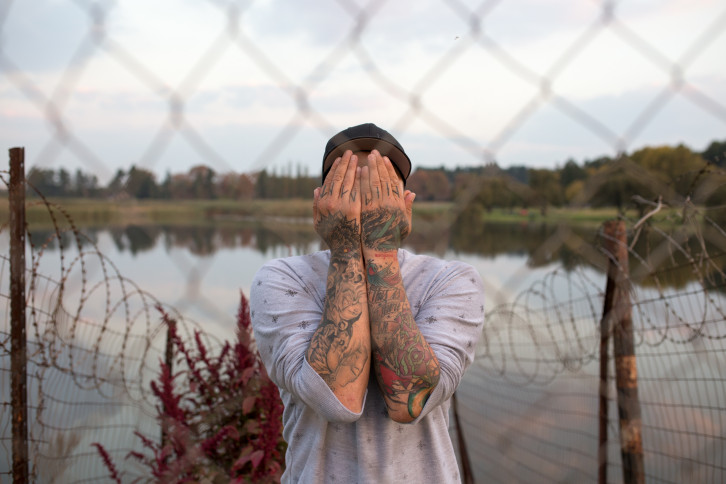 Photo Credits:

 Gareth Pon
What is the key to your success?
The support and honesty of friends and family who refuse to let me give up on my dreams.
If you could, what would you change in the course you took to become a photographer?
I would change a few things here and there. I would take more risks, be more disciplined and develop good habits. However I think that no matter how much we plan in our lives, we can never plan for life itself and sometimes the beauty of life is being intentional about living but also allowing life to unfold as it should.
What would you deem your greatest challenge to entering photography?
I regret not starting sooner. I think if I started traveling a lot sooner I would have found a drive that kept me on my toes and inspired me to innovate more as a creative. Like any other creative medium, there are definitely fears that come with being a photographer, you're scared of not being good or that people won't love your work – but I think the fear drives you to push more and do more and ultimately find beauty.

Photo Credits:

 Gareth Pon
Were you ever pursuing a career path other than photography? If so, what was it?
I've had a long trail of various careers. I originally was in fashion design, then did a bit of architectural drafting, and then progressed to retail marketing. At one point I did a bit of design, animation and then eventually entered into film production full-time.
I like to believe my life is a progression of all the right mistakes.
How has South Africa influenced your photography style?
I'm fully convinced that South Africans see the world from a unique perspective. We're always looking for details, looking for tangibility and looking for the small things that touch our heart. As I've traveled, I've always tried to take this with me and embrace the unique perspectives we have as South Africans.
You believe that everyone should have at least one ridiculous dream. When did you change your dream to go to space? Was that transition difficult?
My dream is still to go to space. It's what keeps me going. I'm hopeful because we live in one of the most exciting period in history. If we allow opportunities to find us, they'll give us some beautiful stories.
Outside of photography and filmmaking, what are your other aspirations?
I'd love to help others pursue their dreams and find unique ways to alter perspectives in the creative industry. Someday I'd also love to design a skyline.
  Photo Credits: Gareth Pon