Making money and saving the planet don't always go hand in hand. And yet, thanks to some of America's most ambitious (and eco-conscious) immigrants, big companies and startups across the United States are finding ways to marry that pair of corporate goals.

In the United States, immigrants are responsible for opening one in four businesses — indeed, almost half of the Fortune 500 were founded or co-founded by immigrants or their children. Some of the world's most recognizable brands, such as Apple, Amazon, and Google, are the brainchildren of these first- or second-generation immigrants. And foreign-born entrepreneurs lead new-business creation in the "green" industries. In short, immigration is good for the U.S. economy.

But U.S. environmental and immigration policies, especially programs that attract promising foreign entrepreneurs, are changing rapidly.

Let's explore some immigrant-led enterprises that are tackling the world's environmental problems — and thriving despite the political challenges.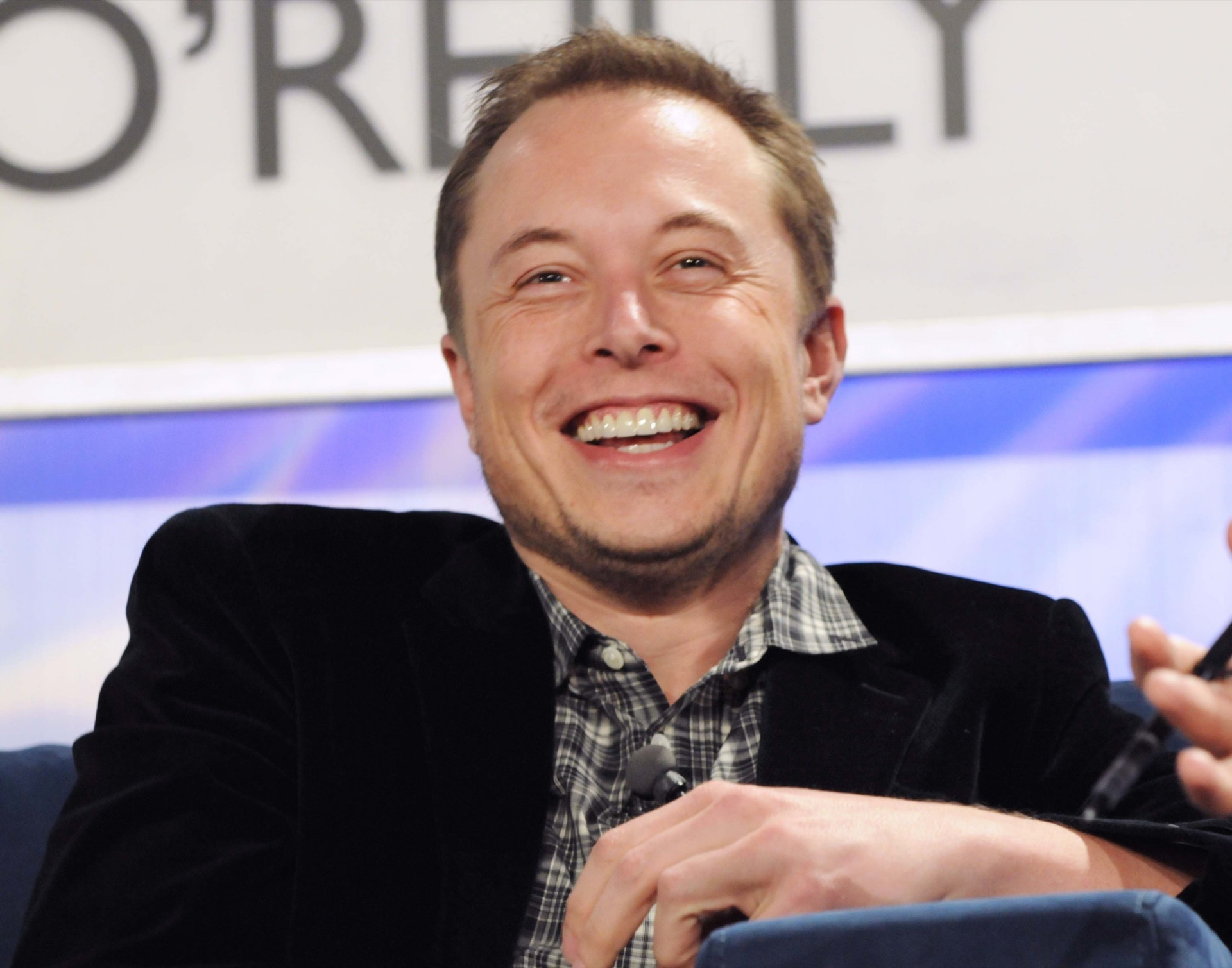 Co-founded by: Elon Musk
Immigrant from: South Africa
Headquartered in Silicon Valley, Tesla was founded in 2003, just a year after its South African-born co-founder, Elon Musk, became a naturalized U.S. citizen. Musk, who currently serves as Tesla's CEO, first immigrated to Canada in 1989 before transplanting himself to the United States in 1997. He holds citizenship in all three countries: South Africa, Canada, and the United States. Besides manufacturing electric vehicles, Tesla in 2016 merged with SolarCity to provide solar energy services to both residential and commercial customers. In 2017, Tesla brought in revenues of nearly $12 billion.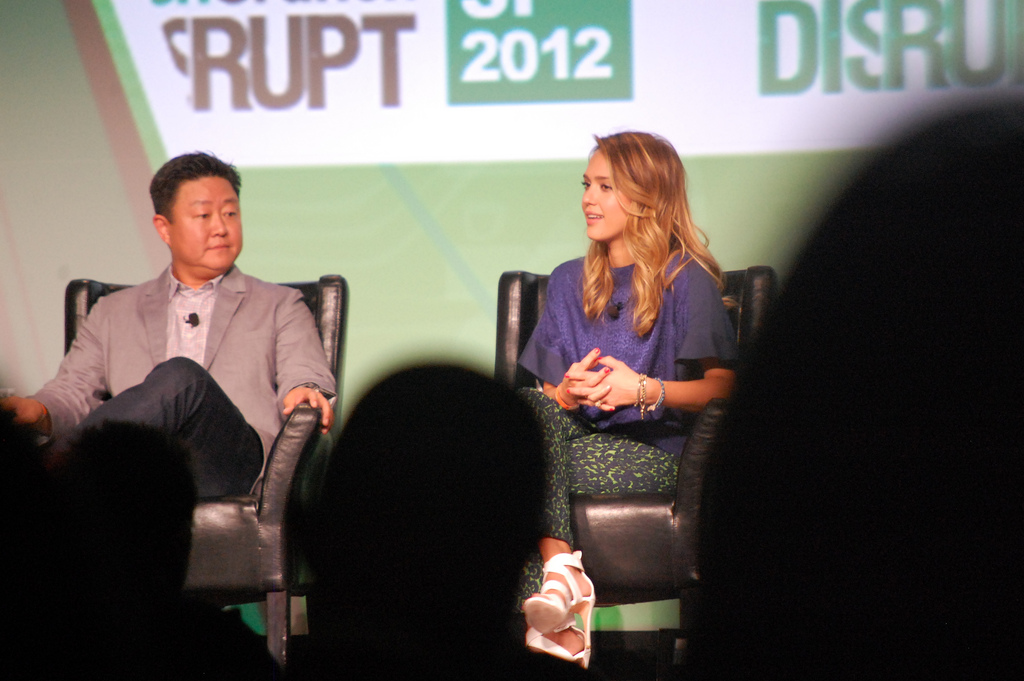 Co-founded by: Brian Lee and Jessica Alba (left) 
Immigrant from: South Korea
Built on the principle of "ethical consumerism," The Honest Company sells eco-friendly, non-toxic household goods, including baby, beauty, cleaning, and health and wellness products. It was co-founded in 2011 by Brian Lee, whose family relocated to the United States from South Korea "with $500, two suitcases and a dream," as he told CNN Money. Lee studied law in college with no intention of becoming an entrepreneur. Dissatisfied with his law career, Lee later founded two successful startups, LegalZoom and ShoeDazzle, before teaming up with Hollywood star Jessica Alba to launch Honest. In 2017, the company was valued at close to $1 billion.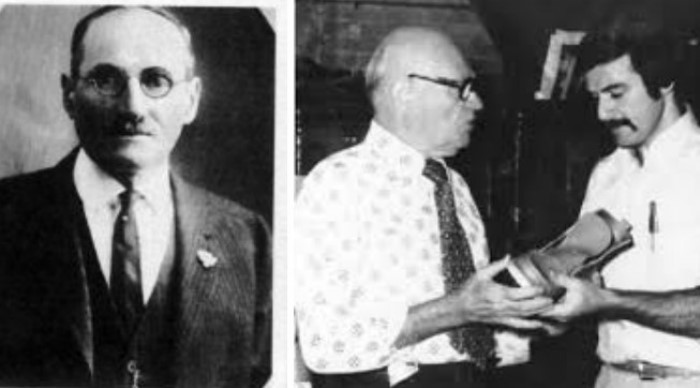 Founded by: Nathan Swartz  — In the Photo from Nathan and Sydney Swartz 
Immigrant from: Ukraine
Best known for its iconic yellow weatherproof boots, Timberland was founded in 1952 by Ukrainian immigrant Nathan Swartz, the fourth generation in a poor Jewish family of shoemakers. The company emphasizes the use of sustainably sourced materials to manufacture its products. Earlier this year, for example, Timberland unveiled its newest shoe collection made with fabric constructed of recycled plastic bottles once littering the streets of Haiti and Honduras. The company also engages in other green practices, including planting millions of trees around the world, committing to increased renewable-energy consumption, and paying employees to volunteer at Earth Day events every year. With Swartz's grandson Jeffrey at the helm since 1998, Timberland has grown to be one of the biggest outdoor lifestyle brands in the world today. It was bought by VF Corporation in 2011 for $2 billion.
Co-founded by: Uma Valeti
Immigrant from: India
Animal agriculture is an industry riddled with environmental issues. Not only does meat production require prodigious amounts of energy, but unsanitary practices at many farms also cause food-borne illnesses. To cut back the waste used to produce meat and prevent sickness, Mayo Clinic-trained cardiologist Uma Valeti in 2005 came up with an alternative to traditional meat production: harness animal stem cells to manufacture "meat" using their muscle tissue — in a lab, not a farm. And thus was born Memphis Meats. Valeti immigrated to the United States from India, where he was first exposed to the problems in animal agriculture. In 2017, he and his co-founders secured $17 million in initial funding from investors, including Bill Gates and Richard Branson, to go full-steam with Memphis Meats. But the company's products won't actually be available to consumers for another few years while its team perfects the production process.
Co-founded by: Noubar Afeyan
Immigrant from: Lebanon
Food scarcity is a growing global problem, one that Indigo Agriculture is using science to address. To help farmers meet food demand for the estimated 10 billion humans who will inhabit the earth by 2050, Indigo developed a microbial treatment that helps crops resist harsh weather conditions and ultimately produce a bigger, better-quality yield. Biochemical engineer and serial entrepreneur Noubar Afeyan co-founded the Boston-based company. Afeyan's family first immigrated to Canada from Lebanon when he was 13. He then moved to the United States to earn his PhD at the Massachusetts Institute of Technology (MIT) and started his first company at age 24. Indigo is one of dozens he's launched since. The company made "unicorn" status in 2017, after Afeyan and his co-founders raised more than $150 million in investment funding, giving Indigo a value of $1.4 billion.
Founded by: Fatou Jabbie
Immigrant from: Gambia
A sustainability-focused engineering consulting firm, New York City-based USL Technology actually started as an Information Technology (IT) infrastructure provider to companies. Fatou Jabbie, who left Gambia in 1994 to study computer science in the United States, opened the business in 2012 and currently serves as CEO. Not long after launching, she enrolled in a graduate engineering program at Columbia University to learn more about energy-efficient and sustainable building practices. Those new skills led to the repositioning of USL Technology from an exclusively IT service to an engineering and technology consultancy. Six years in, the company primarily helps architects, engineers, government agencies, and property developers build greener structures. One of Jabbie's current clients includes Northrop Grumman, a global giant in the aerospace and defense industry.
Founder: Miguel Zabludovsky
Immigrant from: Mexico
What originally began in 2005 as an eco-friendly dry-cleaning and laundry delivery service has evolved into a tech-driven residential cleaning company with over $1 million in annual revenue and more than 50 employees — and that was back in 2011. Slate NYC was founded by Miguel Zabludovsky a year after the Mexican immigrant graduated from Boston University. But getting his business off the ground wasn't easy — being an immigrant proved to be both a blessing and a curse. He struggled to raise capital when the U.S. Small Business Administration denied his loan application because he wasn't a U.S. citizen. But he also channeled his Mexican heritage to access good human capital, he told The Street. In 2015, Zabludovsky rebranded Slate NYC as a tech firm, launching a mobile app in the same year that his company's "Keepers" were cleaning "130 to 140 houses every day."
---
EDITOR'S NOTE: THE OPINIONS EXPRESSED HERE BY IMPAKTER.COM COLUMNISTS ARE THEIR OWN, NOT THOSE OF IMPAKTER.COM  COVER PHOTO CREDIT:  Clark Tibbs   // Photo credit: Brian Lee and Jessica Alba

 (left) flickr photo by 

Kevin Krejci