Amidst the global push for environmental consciousness, Europe's eco-villages are embracing circular economy principles. These three eco-villages have boldly taken on the challenge!
Kutë, Albania: Taking Advantage of Renewable Energy Solutions
Nestled along the Vjosa River is Kutë, is a citizen energy community. Despite having a small population of just under 2,000 and continuously shrinking, the village members have banded together to create Albania's first citizen energy community. 
At the heart of this eco-village lies the successful adoption of solar energy as its primary power source. In 2021, several public buildings were fitted with large solar panels. These not only power the streetlight but also a health centre, school and administrative building. 
In addition to its renewable energy initiatives, the village has cultivated sustainable farming practices, minimising soil and water pollution.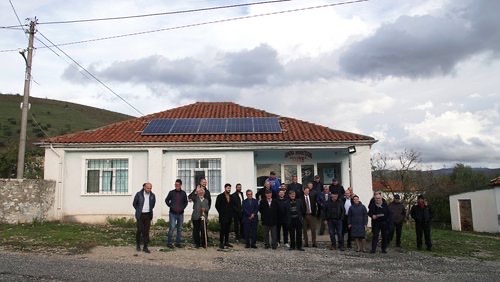 Its position next to the Vjosa River, described as one of the last wild rivers In Europe, means they can use the river as part of their ecosystem. The river maintains crops, animals, and on a good day, fishing. 
The idea for a solar energy community was initially constructed to prevent the construction of a hydropower dam on the river. The Pocem hydropower plant, part of a larger plan to build 400 hydropower plants across the country, would have flooded Kute's agricultural fields, destroying its ecosystem. 
However, with the support of environmental groups, such as RiverWatch, they went to court to stop the construction. They were not only able to prevent the dam construction, but convinced the powerplant company that there were less destructive energy generation alternatives that would serve Albania in the long run. 
Muttersholtz, France: A Green Oasis of Self-Sufficiency
In France, this small town has made impressive feats by pioneering solar and hydropower to no longer have electricity bills. 
They villagers have achieved this by building three turbines on their river and installing photovoltaic solar panels on the roofs of several buildings since 2017. Despite the daunting costs of the eco revamp ramping up to more than €2 million, the investment has already allowed them to reap the benefits fully. The city's mayor Patrick Barbier is behind the green initiative. 
"With today's prices, we save €43,000 per year in electricity, and the sale brings us around €60,000, even if we also have maintenance costs", explains Rodrigues, the town's chief administrative officer.
Since its conception, the municipality's energy consumption has dropped by 40%. Public buildings(schools and council offices) also use just 10% of the energy produced. Unlike the case of Kutë in Albania, the council can sell the remaining 90%.
The town's efforts have already earned them deserved recognition, winning the French Village of Biodiversity in 2017.
This integration of circular economy principles makes Muttersholtz a standout example of a thriving eco-village. However, the council does not use renewable energy to supply the private homes of villagers. Fortunately, they have already released their plan to expand usage soon.
---
---
Sieben Linden, Germany: A Circular Living Model
Unlike the newer initiatives adopted in Albania and France, the eco-village of Sieben Linden(seven Linden trees) has long been an example of what an eco-village can look like. 
In 1980, the eco-village founders envisioned a life in harmony with nature and humanity. After 17 years, their dream became a reality. Today, the eco-village thrives using renewable energy sources such as solar power and wind turbines.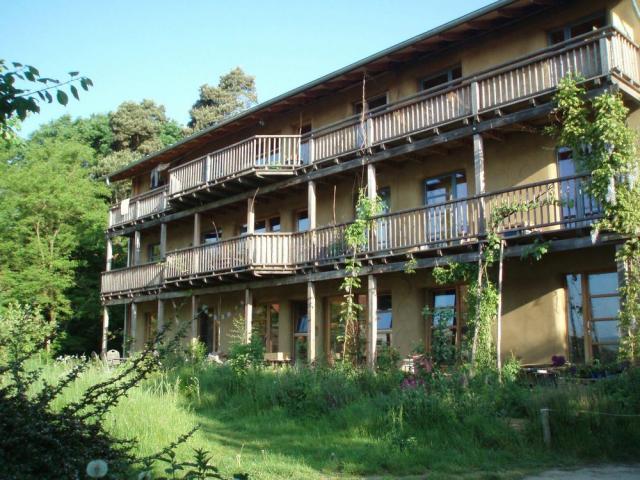 This has reduced their dependence on external energy grids and fossil fuels. PV panels equip the village, generating around 65% of the consumed electricity. However, when production exceeds the demand, the community imports electricity from the national grid. Due to their modest resource consumption and waste reduction policies, the community's consumption level is four times less than the German average.
In addition, the village places a high priority on eco-friendly buildings. Straw-bale building techniques have been used to construct many homes, using locally harvested straw.
The community also embraces an environmentally conscious lifestyle, with residents sharing vehicles and adopting a vegetarian/vegan diet.
The Role of Eco-Villages in Tomorrow's Sustainable Communities
These three eco-villages demonstrate that living socially, ecologically, and economically responsible lifestyles is possible without relying on growth for prosperity.
Unfortunately, legal barriers often prevent eco-villages from taking control of their energy production. For instance, the Albanian law prohibits communities from converting overproduced energy into monetary value in the village of Kutë. However, we can hope that European Union member states will begin including small communities in their national legislation. Such a move will allow everyone to participate in the move towards becoming green countries.
---
Editor's Note: The opinions expressed here by the authors are their own, not those of Impakter.com — In the Featured Photo: A three-story straw-bale townhouse complex in Sieben Linden. Featured Photo Credit: Sieben Linden Website