The Linkages Between Sustainable Development Goal 5 and United Nations Security Council Resolution 1325
In order to achieve gender equality and the empowerment of women and girls by 2030 pursuant to Sustainable Development Goal Five (SDG 5), the specific circumstances of women and girls in conflict and post-conflict states must be addressed. SDG 5 seeks to end violence and discrimination against women and girls, but also to provide them with equal access to education, health care, economic opportunity, political participation, and gender parity in all aspects of society. To achieve this in states transitioning out of conflict, women must be empowered in every facet of life.
United Nations Security Council Resolution (UNSCR) 1325 (2000) marked a watershed moment for women's involvement in the peacemaking and peacebuilding processes, as the international community finally reaffirmed the vital role women can and should play in the prevention and resolution of conflict, as well as in the building and maintenance of peace and security.  The Resolution also called on United Nation member states to take specific steps to protect women and girls from gender-based violence (GBV) during conflict.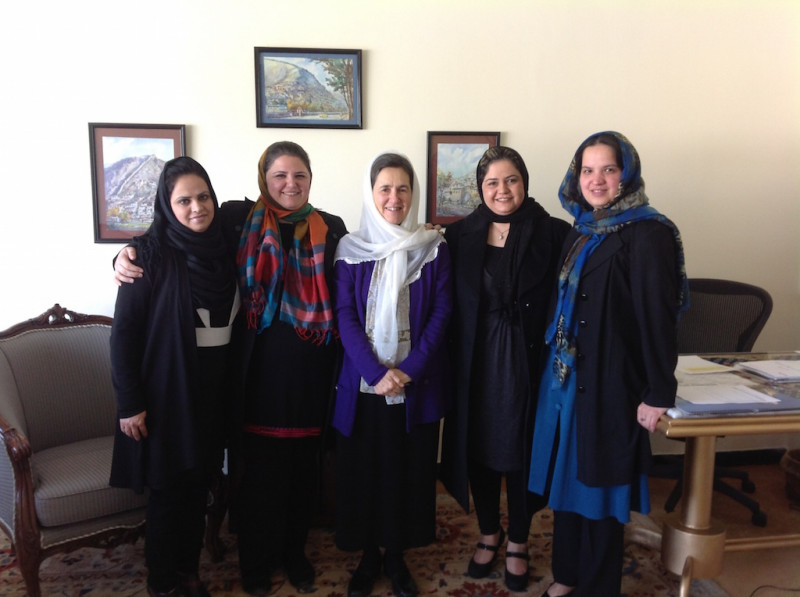 IN THE PHOTO:  WAW staff. PHOTO CREDIT: Women for Afghan Women
While certain progress has been made with respect to implementation of USNCR 1325 and the achievement of SDG 5, challenges remain, including the unwillingness of governments to adhere to the requirements of the resolution; the slow, bureaucratic creation and execution of related national action plans; a lack of transparency in the content of and budgeting for the plans; the inability for state and multilateral institutions to sustain programming and enthusiasm for empowering women and incorporating them into the peacebuilding process in light of myriad international and domestic difficulties; and failure to draw linkages between domestic violence, terrorism, war, and violent societies—i.e. the notion that violence begets violence, and thus creates cyclical subjugation and marginalisation of women and girls.
Addressing the Needs of Women in Conflict to Achieve SDG5
Initiatives surrounding SDG 5 recognize that violence against women can happen anywhere, and occurs most frequently in conflict zones. The situation in Afghanistan demonstrates the mélange of gender-based violence during active hostilities. The gender inequality, domestic violence, and discrimination that skyrocketed throughout decades of conflict and Taliban rule has led to Afghanistan consistently being ranked as one of the worst places in the world to be a woman. A staggering 90 percent of Afghan girls and women are subject to violence during the course of their lives—and often at a very young age.
Additionally, a stark dichotomy exists between the experiences of men and women during war. Women are often subject to GBV, sexual assault, and rape as instruments of war, as well as kidnapping, torture, exploitation, slavery, forced prostitution, forced marriage, displacement, starvation, and murder by all parties to a conflict, including state and non-state actors. In Taliban, the Islamic State of Iraq and the Levant-Khorasan Province (ISIL-K), and other insurgent group-controlled territories in Afghanistan, women are not only often casualties of crossfire during clashes and targeted in deliberate attacks, but also tortured, imprisoned, and executed for so-called "moral crimes" through deleterious interpretations of Shari'a Law.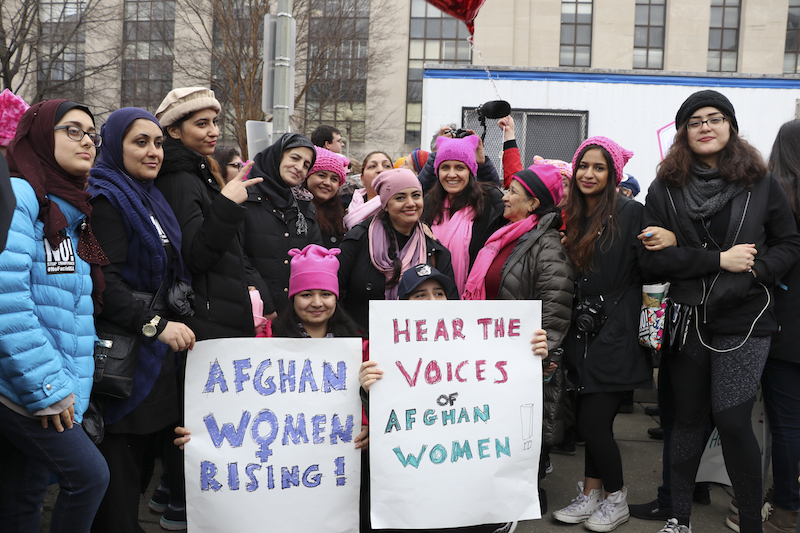 IN THE PHOTO:  Women protesting. PHOTO CREDIT: Women for Afghan Women/Elise Blanchard

While conflicts breed permissive cultural attitudes towards violence against women, another indicator of GBV within a country is its rate of child marriage. Worldwide, around 15 million girls endure child marriage every year—often forced or coerced—which qualifies as a human rights violation and form of child abuse. That's one-in-three girls around the globe. 57 percent of Afghan girls are married by 18, with over 40 percent married between ages 10-13. Married minors are more likely to experience domestic violence, sexual abuse, poverty, lack of access to education, mental and physical health challenges, and premature death.
All too often, these brutal experiences of violence leave profound wounds on both the individual survivors, as well as society as a whole. These traumas impact every aspect of a state's social fabric and must be paid deference in any initiatives undertaken and institutions created to eradicate the roots of insecurity. Empowered women are an integral part of a country's social and economic health. Violence and harassment in the home, workplace, community, and/or battlefield inhibit women and girls from realising their full potential and give rise to gender disparity in educational, economic, social, political, and leadership spheres.
Thus, for peace and security to be sustainable, women must be included as equal partners in policy-making and decision-making processes in peacemaking, peacebuilding, and peace-sustainment. Indeed, women's participation must occur at the most nascent stage of peace negotiations so that they can articulate their specific perspectives, needs, and demands, and to firmly establish their role in the state's future, advance the state's legal framework, and help shift entrenched cultural attitudes and norms, such as those promoting child marriage and relegating women to the home. As importantly, women must be incorporated into post-conflict governance structures to ensure that their rights are promoted and enforced, especially in territories where extremists and local customs subvert the status of women, so as to reify gender inclusion in all aspects of society and institutionalize the elements of a thriving democracy.
IN THE PHOTO:  An afghan girl. PHOTO CREDIT: Women for Afghan Women/Leslie Knott


Once brought into the fold, they can help push policies that bring women's equality and empowerment to fruition. It is here that SDG 5 and UNSCR 1325 are inextricably linked. One cannot be realized without the other.
Prospects for Achieving SDG 5 and UNSC Resolution 1325 in Afghanistan
While Afghanistan, unfortunately, illuminates the myriad shades of GBV and discrimination women experience during conflict, it also represents a rare opportunity to attain a comprehensive realization of the aims of both UNSCR 1325 and SDG 5.
After the fall of the Taliban in Afghanistan, for the first time in over a generation, Afghans were able to exercise their basic human rights. No one group of people were more liberated by this release from its brutal grip than women.  
Gender inequality, discrimination, violence, and poverty became systemic in Afghanistan under Taliban rule and after decades of conflict. Yet, since the 2001 NATO-led intervention, women have made phenomenal gains in all facets of life. Despite overwhelming challenges, girls have gone back to school; women are working as government ministers, lawyers, doctors, and engineers; and a new generation is being raised in a country that recognizes women's rights as human rights.  
The Afghan government has taken strides to elevate women's issues and to create a legal framework that protects and promotes the rights of women. The 2004 Afghan Constitution clearly enshrines gender equality—unlike many democracies, including the United States  (U.S.)—and subsequently enacted legislation, such as the Law on the Elimination of Violence Against Women (2009) and the Anti-Harassment Regulation (2016), are helping to establish the legal safeguards that provide for the unimpeded exercise of women's rights and their participation throughout government and society. However, the dramatic uptick in violence and resurgence of the Taliban since the 2014 U.S. troop withdrawal has caused a backslide in women's freedoms and led to deprioritised enforcement of legal reforms intended to facilitate their empowerment and protection.
IN THE PHOTO:  Kabul. PHOTO CREDIT: Women for Afghan Women/Jackie Gaspar

After nearly four decades of conflict in Afghanistan, it is abundantly clear that the only way to achieve peace is through a political solution and seismic cultural change. While the recently heightened U.S. military presence could enhance the training of Afghan security forces and create space for negotiations, any long-term solution that both attains sustainable peace in Afghanistan and achieves the aims of SDG 5 will ultimately fail without the inclusion of the keys to durable peace—women. To create societies that promote gender equality and eradicate discrimination and violence, the U.S. and international community must support organizations working to transform patriarchal societies, such as Afghanistan, by fostering a reorganization of previously patriarchal institutions and social mores.
The gains made by Afghan women and girls can only be preserved through a holistic approach that encompasses military, political, economic, development, and diplomatic tools, as another troop surge alone cannot stamp out extremist elements. Indeed, a political and cultural resolution to the violence in Afghanistan must be one led by the Afghan people, which increases domestic capacity, redresses local grievances, eradicates corruption, engages regional partners, and effectively addresses state and non-state spoilers. Yet, the quintessential element of any strategic formula in Afghanistan must be one that empowers women and girls, promotes the unimpeded access of their fundamental human rights, and eliminates GBV, child marriage, and their systemic subjugation throughout political, social, economic, and all other areas of life.
Institutionalised guarantees of women's involvement in the peacemaking and peacebuilding processes will help entrench women's participation at all levels of decision-making and society, which is key to establishing enduring peace, security, stability, democracy, and gender equality. Once women are in positions of power and have a hand in shaping policy and influencing social mores and norms, they will be able to begin the hard work of eliminating domestic violence and helping to end the cycles of violence between the home and society at large in attainment of the aims of UNSCR 1325 and SDG 5.
---
ABOUT WOMEN FOR AFGHAN WOMEN:
Women for Afghan Women (WAW) is a grassroots civil society organization dedicated to protecting and promoting the rights of disenfranchised Afghan women and girls in Afghanistan and New York (NY). In particular, WAW works to help Afghan women and girls exercise their rights to pursue their individual potential to self-determination, and to representation in all areas of life—political, social, cultural, and economic. WAW relentlessly advocates for women's rights and challenges the norms that underpin gender-based violence wherever opportunities arise to influence attitudes and bring about change.
WAW was founded in April 2001 to advocate for women then living under Taliban rule in Afghanistan. Since its inception, WAW has become the largest organization for Afghan women and girls globally, and the largest women's organization in Afghanistan. To date, WAW has served over 25,000 clients and trained more than 300,000 individuals on women's rights. WAW provides life-saving and life-changing services, education, and advocacy for women and children across Afghanistan and NY who have endured human rights violations. WAW's capacity has grown from being volunteer-run when it was founded to now employing over 750 staff members—the vast majority of whom are Afghan and female.
---
CO-AUTHORED BY  MEGAN E. CORRADO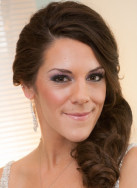 Megan E. Corrado is a human right attorney and serves as Women for Afghan Women's Advocacy Manager. Ms Corrado leads WAW's advocacy efforts in New York and Washington to promote and expand women's rights around the world.
---
EDITORS NOTE: The opinions expressed here by Impakter.com columnists are their own, not those of Impakter.com