If someone had to choose just one word to describe Italian luxury shoemakers Nemanti, their best option would undoubtedly be "respect". The vegan brand respects animals, nature, and people all throughout its production process, relying on cruelty-free materials and minimizing production waste while still maintaining the elegance and quality expected from a luxury shoe brand born out of the Italian tradition. I reached out to founder Paola Caracciolo to learn more about Nemanti's roots, its enduring values, and its sourcing practices.
Q: What originally inspired you to found Nemanti?
PC: It all started 13 years ago, when I used to work as marketing manager in a supermarket chain. That position required a certain dress code, and I've always been an animal-rights soul, so I started looking for both cruelty-free and refined clothes and accessories, especially shoes. What hit me back then was the almost total lack of such products on the fashion market. Therefore, I decided to make them myself.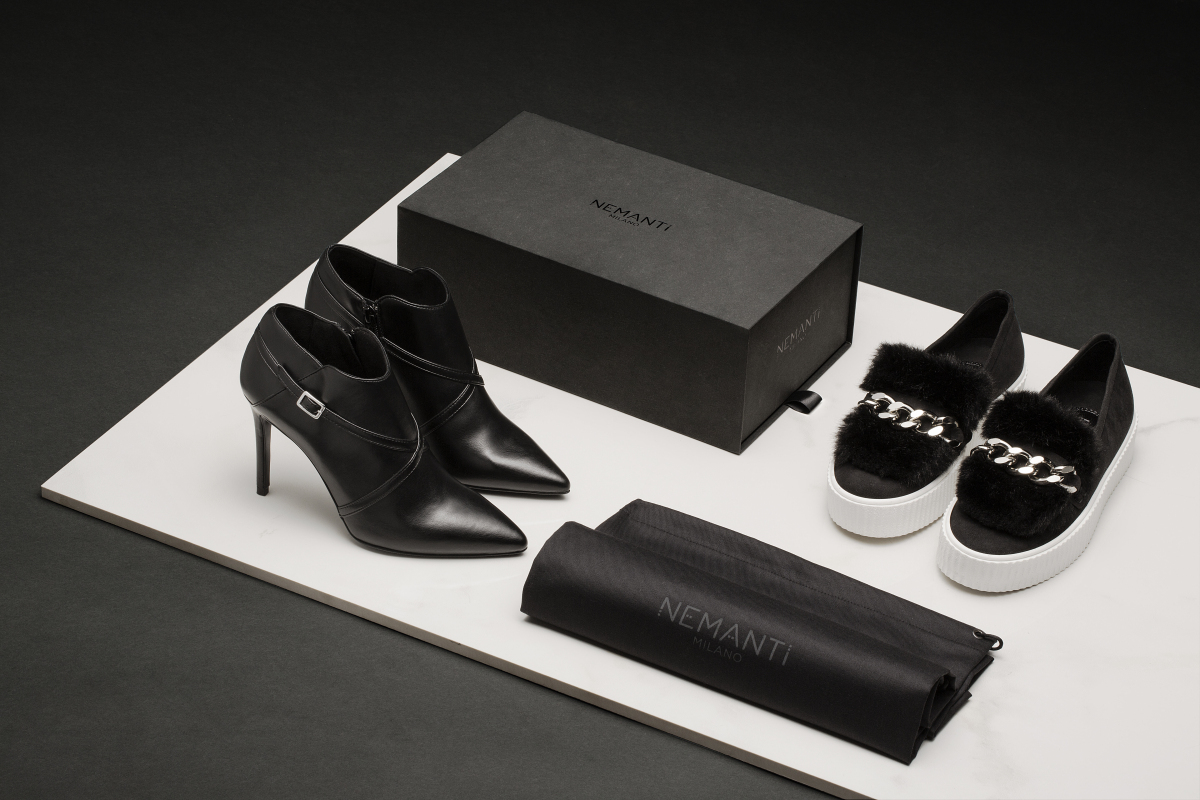 In the photo: Nemanti women's shoes Credit: Nemanti
Q: What does sustainability mean to you and Nemanti?
PC: For Nemanti and I, sustainability is not just something we have to pursue because it's a trending topic you must be part of. It is an approach that drives everything we do, because we deeply believe that our overstressed planet needs a more respectful treatment. In my daily life I try to do everything in my power to achieve a few simple goals: reuse, recycle, choose cruelty-free, and contain wastes and pollution as much as possible. Despite what someone might think, that does not mean living a lower quality life. It's pretty much the opposite, because nowadays we have access to a wide range of high quality products that have sprung up from that approach, and we can add to it the satisfaction of playing your role, no matter how small, in the bigger game of helping our environment. The same goes for Nemanti: every single choice in the production process moves towards the same direction.
Q: What kinds of messages and values does Nemanti stand for?
PC: It is all about respect. Nemanti respects: animals, with a cruelty-free approach; nature, choosing suppliers that believe in the circular economy and practice waste transforming processes; and people and their traditions, by avoiding any kind of offshoring and by using artisanal labor forces in traditional Italian districts. Of course, we also believe that luxury can be a balanced mix of quality, preciousness, and ethical values.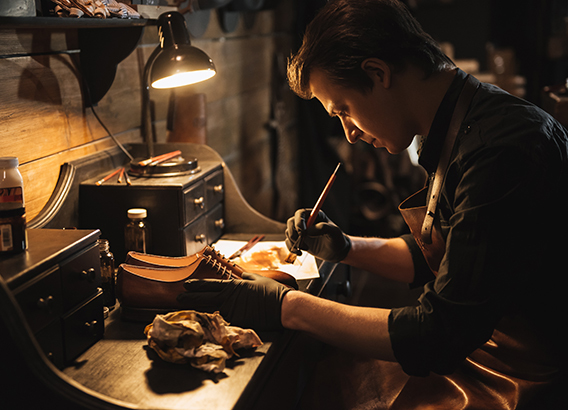 In the photo: Young and concentrated Nemanti craftsman Credit: Nemanti
Q: What is Nemanti's process of sourcing cruelty-free and natural materials like?
PC: We never stop looking for new materials, treatments, and trends. What drives Nemanti in its research process is that balance between an ethical approach and the quality of the fabric. We also look for suppliers who are able to lower to the minimum the environmental impact during their production. Some materials, although fulfilling our criteria, cannot be properly handcrafted in elegant and comfortable shoes, so we test them in many different ways before deciding to use them. We need materials that can be compatible with the design, the trends, the endurance, and the aesthetic taste of a fast-changing luxury fashion market.
Q: What is the future of the Nemanti in your eyes?
PC: To explain what we see in our future, it's important to remember first that whoever loves luxury knows that the quality of the material is not the only thing that matters. It lays in everything that makes a product unique, special, refined, even innovative. Our shoes are traditional and innovative at the same time, they're produced in very small quantities since they're handmade and respect the highest quality standards. By doing so, they also respect nature. The luxury world has already started to appreciate this combination, so our first step will be strengthening this trend. We will keep growing in the global market opening to new challenges and we will diversify our production, always keeping shoes as a core business.
---
Editors note: The opinions expressed here by Impakter.com columnists are their own, not those of Impakter.com