Speaking at the Sydney Energy Forum, co-hosted by the government of Australia and the International Energy Agency, state secretary in the federal chancellery Joerg Kukies revealed that Germany will completely stop buying coal from Russia on August 1, 2022. 
"We will be off Russian coal in a few weeks," Kukies said in Sydney, reminding the forum that Russian coal accounted for 40% of Germany's supplies.
By the end of the year, on December 31, the same move is expected with regard to Russian oil, which as Kukies pointed out also previously made up 40% of German oil supplies. 
⚡️Germany will completely stop buying russian coal on August 1 and oil on December 31, said deputy finance minister Joerg Kukies at a conference in Sydney. pic.twitter.com/0IxkuFf4PV

— ZMiST (@ZMiST_Ua) July 13, 2022
"Anyone who knows the history of the Druzhba [oil] pipeline, which was already a tool of the Soviet empire over eastern Europe, ridding yourself of that dependence is not a trivial matter, but it is one that we will achieve in a few months," Kukies said.
The gas situation is even worse (for Germany), with Russia supplying Germany with roughly 50% of its gas. 
As a result of its reliance on Russian energy, Germany – Europe's largest and the world's fourth largest economy – is proving to be among the most vulnerable to the effects of the energy crisis.
At the time of writing, Russian gas supplies through the Nord Stream 1 pipeline, the biggest single gas route to Germany whose volume Russia cut to 40% of capacity in June, are completely cut off due to regular maintenance that normally lasts 10 days. 
Russian energy company Gazprom appeared to cast doubt on the prospects of quickly restoring the flow of natural gas to Western Europe to full capacity.

Gazprom reduced the gas deliveries to Germany by 60% last month, citing technical problems. https://t.co/CHP1rDQpIE

— The Associated Press (@AP) July 13, 2022
Germany, as well as other European countries, are now preparing for the scenario where Russian gas flows do not continue after the maintenance break, which could cost Germany €193 billion in economic damages in the second half of 2022 alone. 
Filling the gap 
More German coal and (non-nuclear) renewables 
In Sydney, Kukies pointed out that Europe's key challenge lies in replacing Russian gas, which in 2021 accounted for 40% of the EU's gas imports. For Germany in particular, this challenge now extends to filling the coal and oil gaps as well. 
The options are limited of course and Germany seems to be considering all of them except reactivating some of the three nuclear power plants it closed in 2021 or postponing the closure of the remaining three. Scheduled to close at the end of 2022, these three nuclear reactors currently produce 11% of Germany's electricity.
---
---
Last week, the German Parliament passed emergency legislation to reactivate some of its coal plants as well as to boost domestic (but not nuclear) renewable energy production.
Where the German Climate Protection and Energy Committee Chair Klaus Ernst sees the decision to reopen coal plants as a "climate policy disaster" that will hit Germany harder than Russia, German Vice Chancellor and Economy and Climate Minister Robert Habeck describes it as a "painful but necessary" short-term crisis management tool.
The measure was also backed by the Green Party, whose Chair Ricarda Lang recognized it as vital to short-term energy security.
New sources and more foreign gas from present suppliers
As to the gas gap, Germany is seeking new foreign sources and is securing more supplies from present suppliers like America, Qatar and Norway, which have agreed to send more liquified natural gas (LNG) to Germany and Europe. 
But even with this (yet another) fossil fuel boost, the gas from Qatar and the US, for instance, will still only account for 18.9% of what Russia would be supplying on a yearly basis. 
"We can't just imagine this problem away," Kukies said in Sydney, possibly in hopes of justifying Germany's decision to increase fossil fuel imports and production. 
Kukies also emphasized that, while Germany is focusing on its net-zero transition – imposing measures to speed up the development of renewable energy – "gas would still be essential to the shift." 
His comments echoed earlier statements by German Chancellor Olaf Scholz at the G7 Summit in Bavaria in June, where he, alongside Italian Prime Minister Mario Draghi, pushed G7 leaders to water down their earlier pledges to stop financing overseas gas projects, saying that these investments will now "have to be supported."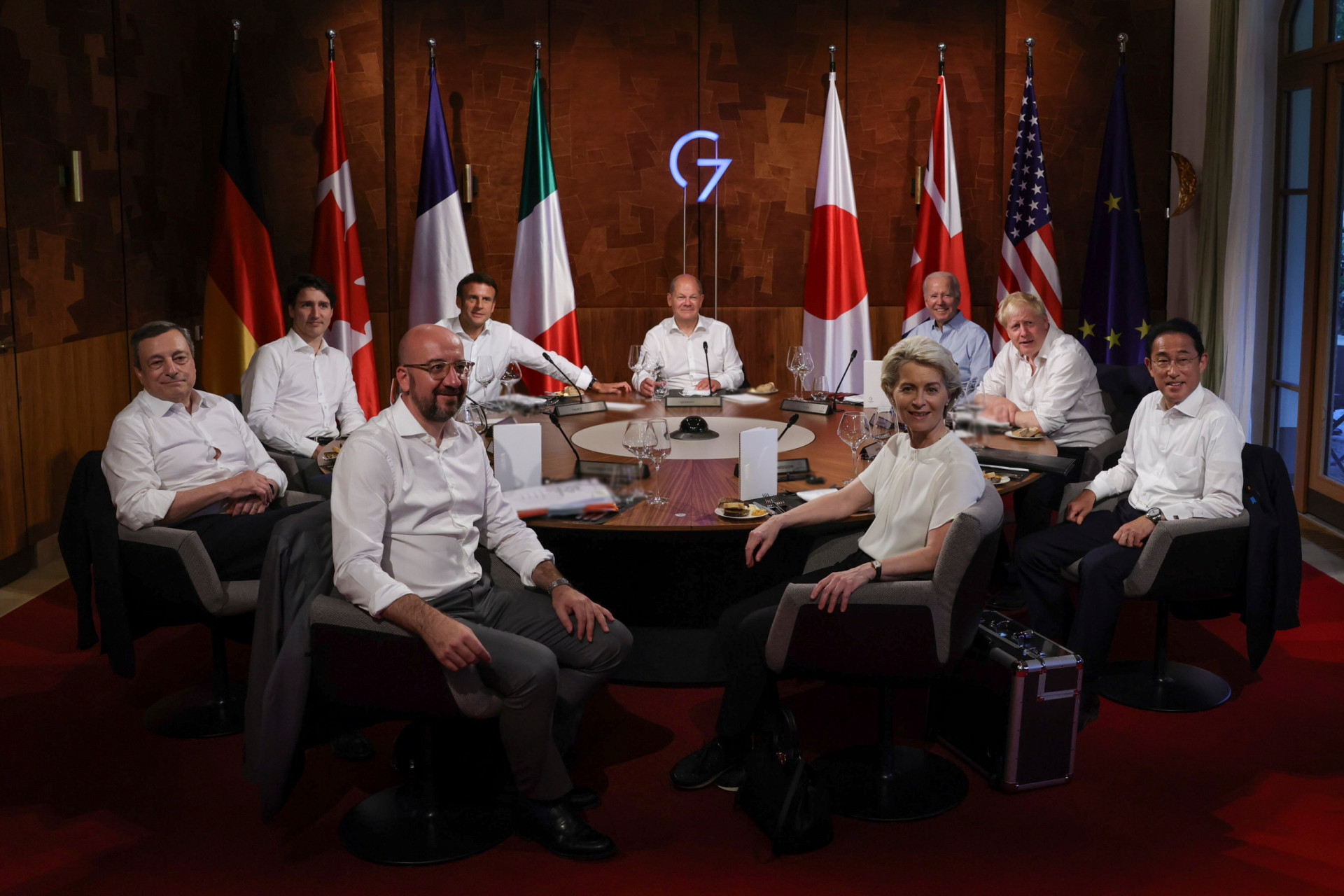 "When it comes to financing fossil sources of energy, this is something that has to come to an end. The future does not lie in gas," Scholz said. "In the short-term, gas is going to be necessary and there can be investments in the transitional phase which are going to have to be supported."
---
Editor's Note: The opinions expressed here by the authors are their own, not those of Impakter.com — In the Featured Photo: A coal and oil power plant. Featured Photo Credit: Glenn Beltz.