Early in the morning on January 1, 2017, a gunman burst into a crowded nightclub in Istanbul killing 39 people and injuring hundreds more. The attack sent shockwaves around the world. But the gunman was not a Turkish citizen. On January 7, investigators named the attacker as Abdulkadir Masharipov from Uzbekistan. ISIS later claimed responsibility. This is not the first time jihadists from the former Soviet Union have staged attacks outside of the region. Two of the attackers who stormed Istanbul's Ataturk airport in June 2016 killing 42 people from Russia.
---
Related article: "BLOOD IN THE STREETS: DUTERTE'S DRUG WAR"
---
A great deal of attention has been paid to Europeans who have joined jihadist groups in Syria and Iraq. But a significant number of citizens from the former Soviet Union have also traveled to the region. Russian is now the second most commonly spoken language by Islamic State fighters after Arabic. While precise figures do not exist, as many as 4,000 Central Asians have traveled to fight in the Middle East. The available evidence suggests that some of these militants play a crucial role in the organization. In September 2016, news agencies in Iraq reported that the former head of Tajikistan's paramilitary police, Gulmurod Halimov, had been appointed ISIS's supreme military commander.
Since the first reports of Central Asians traveling to take part in hostilities in Syria in late 2013, I have been collecting data on these individuals. Over the past three years, I have profiled 215 jihadists from the republic of Tajikistan. My findings shed light on the dynamics of recruitment to jihadist organizations and contradict some of the commonly held assumptions about the type of individual who is attracted to radical Islamic groups.
Governments in Central Asia, and many external observers, have blamed youthful naivety, unemployment and strong religious beliefs for driving citizens towards violent extremist groups.
Being religious, the governments assume, makes individuals more susceptible to radical Islamic ideas. The government of Tajikistan, for example, has claimed that 80 percent of those who have joined ISIS are Salafis, followers of a fundamentalist Islamic movement. In response, the region's authoritarian regimes have closely controlled religious expression, forcibly shaving men with beards, closing down religious groups and censoring literature. But the evidence suggests that very few recruits could be considered pious. Fewer still have any formal religious education.  After a video of Islamic State fighter Akhtam Olimov appeared online in September 2014, his family was in shock. Neighbors commented that he was never particularly pious when growing up. "He never wore a beard" before he went to Russia, his mother told reporters. After Bobojon Kurbonov was killed in August 2014, his brother told the media that "Bobodjon was not a religious man, and we do not understand how he was persuaded to go to war."
PHOTO CREDIT: R McGuire/ Gratisography
In contrast, almost 50 percent of the fighters are well-educated graduates with degrees from secular universities. Nasim Nabotov, for example, studied economics at Russia's prestigious Moscow State University before dropping out to travel to Syria in April 2015. Although it is still popular to link a lack of education to vulnerability to extremist recruiting, decades of academic research has challenged this link. A 2016 report from the World Bank, for example, found that 69 percent of a sample of 3,803 ISIS fighters had at least a secondary-level education.
Governments in Central Asia argue that young people are more vulnerable to the messages of extremist groups because of their youth. With fewer life experiences, young people are supposedly more likely to make rash decisions and risks. Far from being young and naïve as the government claims, the average age of fighters from Tajikistan is 28 years old, with over half of the fighters between the ages of 24 and 29.
Central Asia's governments argue that many recruits are unemployed or poverty-stricken young men who are lured to Syria and Iraq by greed. During a speech in 2015 referring to the Islamic State, President Emomali Rahmon of Tajikistan stated, "One of the basic reasons for attraction of youth to such organizations is the longing for earning more money and property in a short period of time." There is little evidence that suggests that money is the overriding factor driving recruitment. Over 80 percent of fighters in the dataset were recruited while working as labor migrants in Russia. An estimated five million citizens from Central Asia work in Russia. Tajikistan and Kyrgyzstan are two of the most migration-dependent economies in the world. Although conditions there are difficult, most recruits left paying jobs to go to Syria and Iraq.
If religion, money and youthful naivety fail to explain why Central Asians have joined Islamic State, what does? The answer is a complex one. No single factor explains why an individual would decide to join an extremist group; each person's story is different.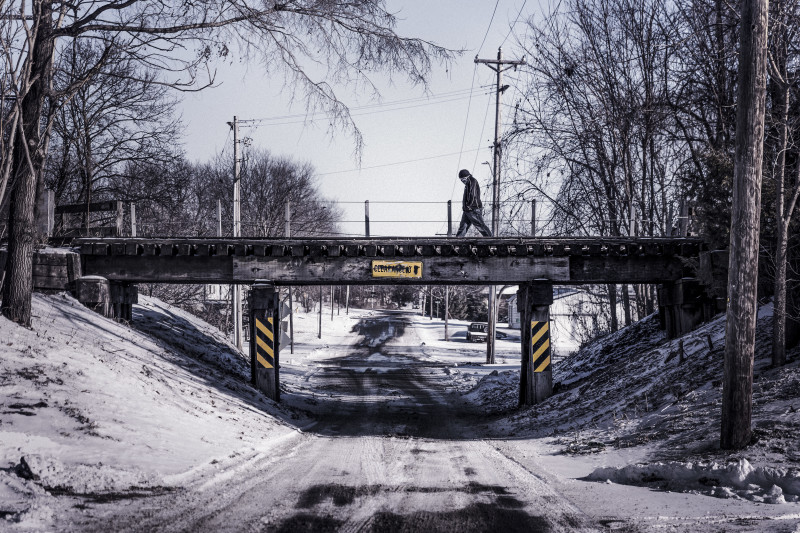 PHOTO CREDIT: R McGuire/ Gratisography
Piecing together the stories of over thirty of the fighters from Tajikistan from their own accounts and those of relatives, a few common themes emerge. Many of those who are recruited have gone through some kind of family or professional crisis. They have lost their job, broken with family members or been attacked by skinheads.
Understanding why individuals choose to join radical Islamic groups helps agencies to address the issue and prevent the spread of extremist ideologies. Current government policies in Central Asia are counterproductive. Simply explaining recruitment through naivety and ignorance underestimates the mindset of the individuals who join extremist groups. Harsh measures that restrict the religious freedoms fail to address the underlying issues as well. Instead, more needs to be done to counter ISIS's propaganda, addressing social injustices and creating jobs and other opportunities so there is less incentive in the recruitment by extremist groups.
---
Recommended reading:  "ONE FOR ALL – PRESIDENT DONALD TRUMP" 
---
EDITOR'S NOTE: THE OPINIONS EXPRESSED HERE BY IMPAKTER.COM COLUMNISTS ARE THEIR OWN, NOT THOSE OF IMPAKTER.COM. Feature Photo Credit: R McGuire