Recent revelations have thrust the London mayor's office into the spotlight as accusations of manipulating ULEZ research have surfaced. The Conservative Party has procured emails under the Freedom of Information Act that purportedly demonstrate an orchestrated effort between the office and experts to challenge research findings critical of ULEZ. These accusations raise questions about the objectivity of academic research and its intersection with political interests.
Political Divide Over ULEZ
The expansion of the ULEZ has inadvertently given rise to a clear political divide. With the Labour Party advocating for its expansion and the Conservative Party opposing it, ULEZ has become emblematic of a broader ideological rift. This political polarisation is exemplified by the recent Uxbridge and South Ruislip by-election, where the Tories' victory was attributed, in part, to local discontent over the ULEZ expansion.
Key Players: Prof. Frank Kelly and Deputy Mayor Shirley Rodrigues
Central to this controversy are Professor Frank Kelly from Imperial College London and Deputy Mayor for the Environment, Shirley Rodrigues. Emails obtained by the Conservative Party suggest that these two figures collaborated to counter research that questioned the ULEZ's efficacy. In particular, Professor Kelly's association with the Environmental Research Group, which has received substantial funding from the mayor's office, adds a layer of complexity to the accusations.
Unraveling the funding landscape behind ULEZ research sheds light on potential conflicts of interest. Imperial College Projects, backed by the Greater London Authority, received significant financial support for ULEZ-related studies. This financial entanglement prompts discussions about the integrity of research when financial support comes from entities with vested interests in the outcomes.
#ULEZ | London Atmospheric Emissions Inventory maps show concentrations of nitrogen dioxide ("NO2"), a toxic gas, expected across London in 2025 and 2030 without #ULEZexpansion. Busy roads are clearly visible #BanDiesel #DieselFree #DieselCancer #yes2ulez https://t.co/worOrKNjeS pic.twitter.com/UtzyoKHfbm

— Clean Air in London (@CleanAirLondon) August 16, 2023
Conservative Allegations and Academic Collaboration
The Conservative Party's allegations assert that the London mayor's office conspired with academics to suppress opposing research findings. Furthermore, emails between Professor Kelly and Deputy Mayor Rodrigues indicate discussions regarding ways to counter research that contradicted ULEZ's effectiveness. The alleged collaboration underscores concerns about the impartiality of academic research in politically charged environments.
---
---
The controversy surrounding ULEZ: Scientific Objectivity or Political Agenda?
The controversy surrounding ULEZ research raises fundamental questions about the intersection of science and politics. Critics argue that the alleged collaboration suggests a deliberate attempt to shape the narrative surrounding ULEZ's impact. In contrast, proponents contend that seeking expert input is a legitimate practice and serves to ensure policies are well-informed and effective.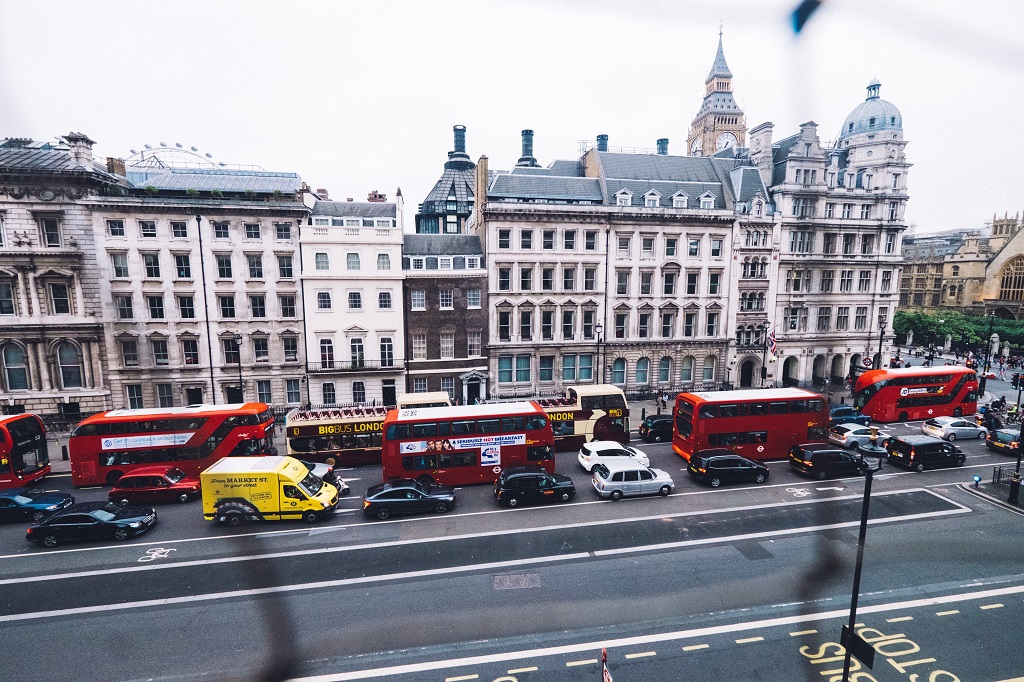 Beyond the Allegations: The ULEZ Impact
In this case, the ULEZ controversy extends beyond the allegations themselves, impacting London's policies and public discourse. As ULEZ continues to dominate conversations, its implications reverberate across various sectors, including transportation, public health, and environmental sustainability. The outcome of this controversy could shape the trajectory of London's approach to tackling air pollution.
The contentious ULEZ expansion has proven to be more than a mere policy issue, it has had tangible political ramifications. While ULEZ's primary goal is to reduce emissions, its implementation has influenced voting behaviors and even electoral outcomes. At the same time, this underlines the interconnectedness of environmental policies and broader political dynamics.
The controversy surrounding London's ULEZ and the accusations leveled against the mayor's office underscores the complex interplay between science, politics, and policy-making. As the city navigates this tumultuous policy debate, finding a way to ensure scientific integrity, transparent decision-making, and effective environmental measures will be key to shaping a greener and more sustainable future for London.
---
Editor's Note: The opinions expressed here by Impakter.com columnists are their own, not those of Impakter.com. –In the Featured Photo: London Traffic. Photo credit: Lucas Davies.