BRICS (Brazil, Russia, India, China, and South Africa) is an intergovernmental organization that forms one of the most powerful economic groups globally. This alliance, though bearing an unflattering name, wields significant influence, controlling 26.7% of the world's land area, housing 41.5% of the global population, and contributing around a quarter of the world's total economic output with a staggering combined GDP of $25 trillion. This collective economic might surpasses traditional metrics of the USA and the European Union, and its prominence is expected to grow further with time.
Ahead of BRICS Summit 2023 what should we expect?
One of the primary objectives of the BRICS members is to enhance and intensify trade between each other. They have even contemplated the idea of introducing a common currency, which could potentially challenge Western dominance over international trade and finance.
While the quest for De-dollarization is quite strong among BRICS members and definitely on the agenda at the BRICS Summit, this move is of concern due to the complex political relationships these countries maintain with the rest of the world.
The geopolitical landscape adds an intriguing layer to the 2023 BRICS Summit. Russia's controversial involvement in ongoing conflicts and China's assertive stance towards Taiwan have drawn criticism from Western nations.
Among African countries, South Africa aims to confirm its stance as a non-aligned country – neither supporting the US nor Russia – and it seeks to establish a strong relationship with countries like China. It is within this context that Chinese President, Xi Jinping's attendance at the meeting is very relevant.
Brazil, under Lula's Presidency, is following a similar path to South Africa. However, one of the goals of the President is to bring back Brazil on the global scene and to end the "isolationism" that was typical of Bolsonaro's government's foreign relations. Brazil also seeks to maintain its leadership as a BRICS founding member for South America.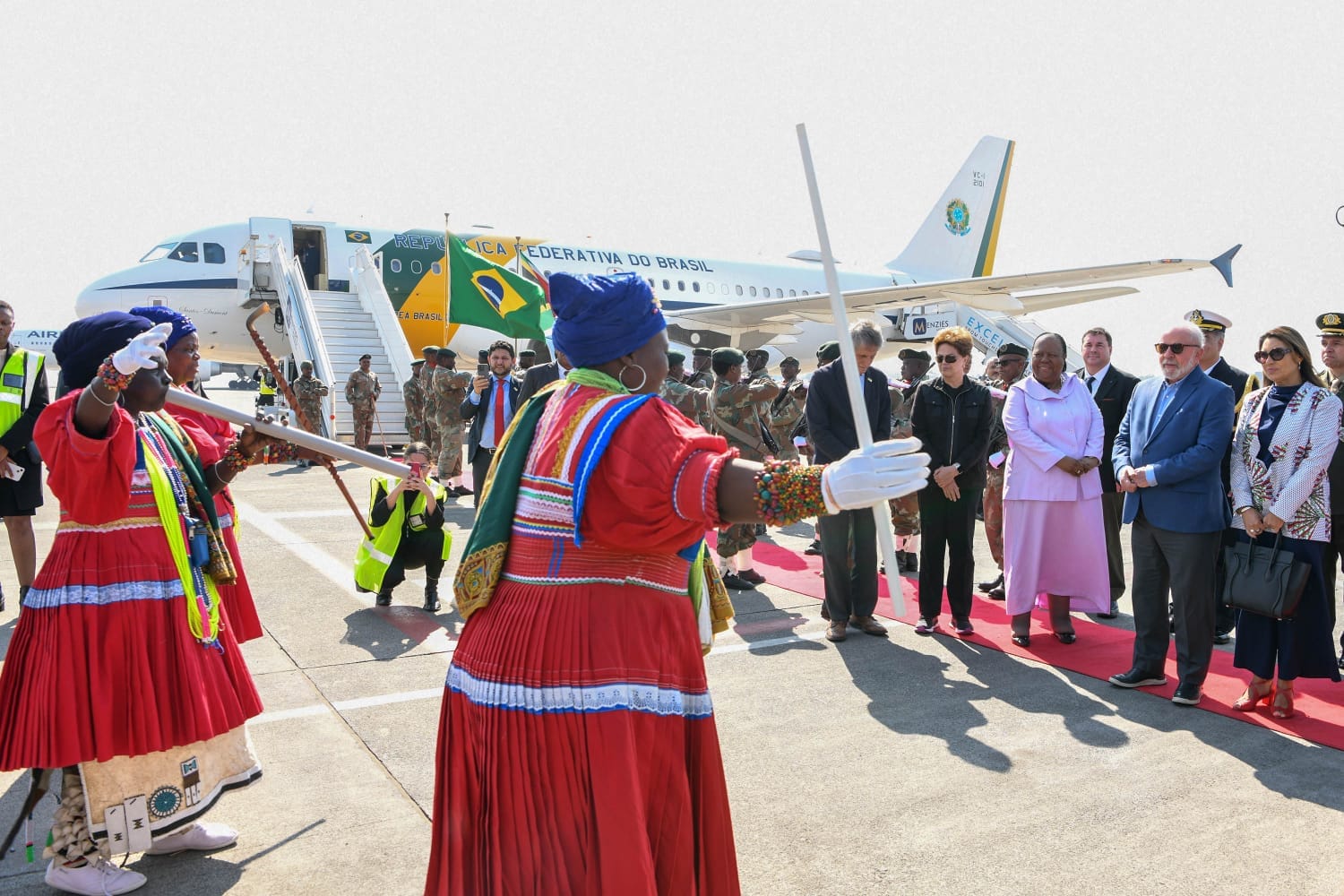 BRICS Summit 2023 – Time for a BRICS trading block?
The concept of the BRICS forming a trading bloc will be discussed at the BRICS Sumit and it is not without implications. Such a bloc could potentially marginalize other major trading partners like the USA, jeopardizing a key driver of their historical economic growth. Furthermore, the economic incentives that could offset the costs of military aggression might diminish, potentially paving the way for a different geopolitical landscape.
While a worst-case scenario remains unlikely, even if the BRICS group primarily focuses on fostering trade agreements, their collective size and influence could reshape the global economy significantly. This phenomenon is especially captivating as these nations do not all share amicable relationships. Despite their differing interests and stances, they are united in their pursuit of economic cooperation.
---
---
However, historical trends have shown that sustained economic cooperation serves as a deterrent to conflicts between major nations. Should diplomatic solutions fail, economic sanctions have become a powerful tool that avoids armed conflicts among nuclear-armed states, which many BRICS members are.
The formation of the BRICS group, while not as structured as organizations like NATO or the European Union, stemmed from a convenient categorization of major developing economies. This designation was not a binding commitment, yet it served to identify economies of similar growth trajectories. Just like the "Tiger economies" that referred to a group of rapidly growing Asian economies, such economic groupings help economists understand global trends.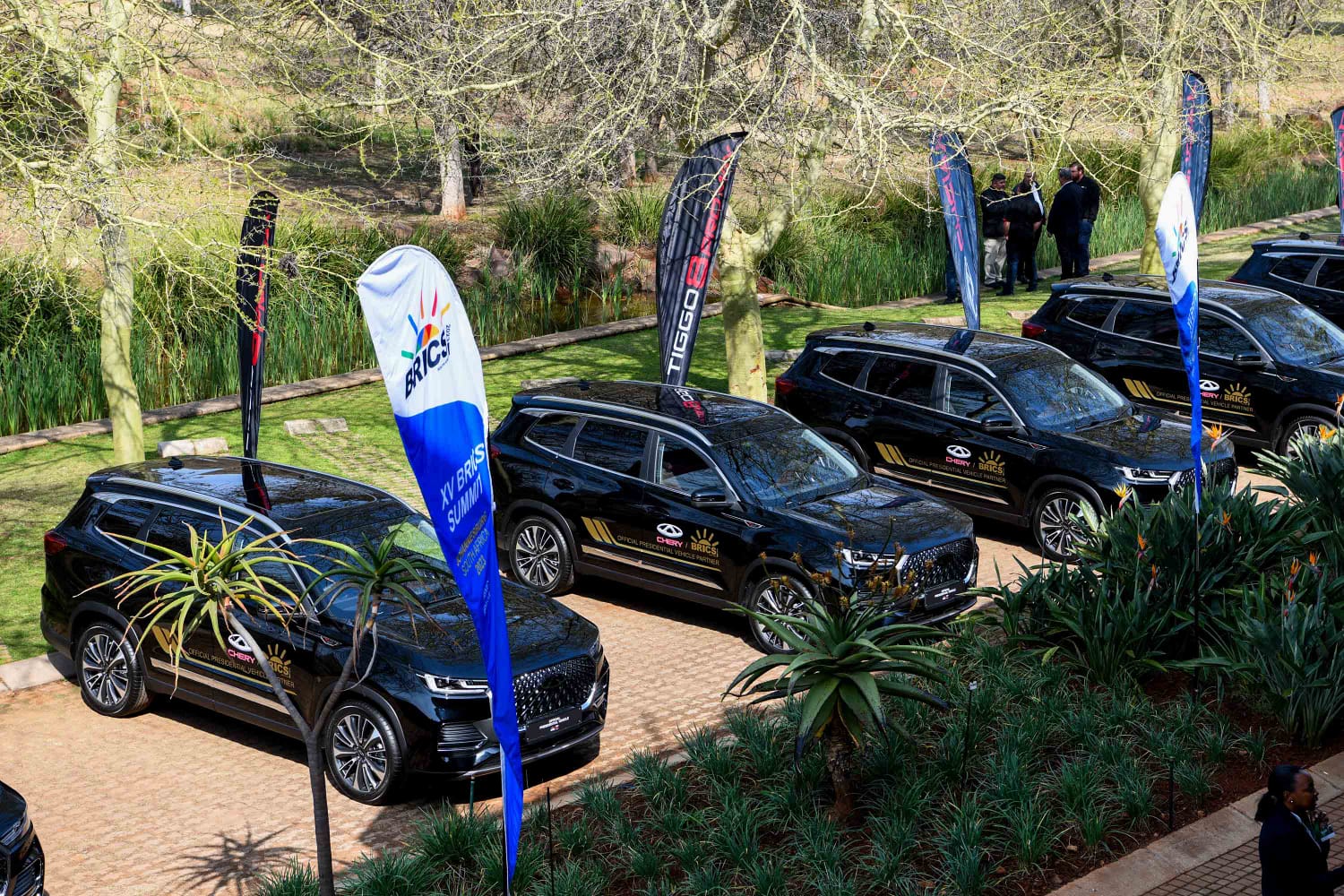 Forty new BRICS members?
If BRICS expands – and with forty applicants interested in joining there is a wide variety of countries – what would be the selection criteria? Should BRICS only allow growing economies to join the group, or should the group consider a non-alignment position as the key factor? Or maybe other factors, considering, for instance, applicants' countries' natural resources?
BRICS' openness to additional members is a notable facet. Countries like the UAE, Saudi Arabia, Iran, and others have applied for membership, indicating the formation of distinct economic spheres. The timing of Iran, Algeria, and Argentina's applications post-Russian invasion of Ukraine underscores the development of opposing economic blocs.
It is vital to ask why these countries seek to distance themselves from the influence of established global powers. While immunity from sanctions is one plausible reason, it is equally valid to recognize that nations may desire redundancy in economic infrastructure to ensure sovereignty in financial matters. The experience of Russia's isolation from global payments networks motivated a need for independent communication channels.
The emergence of the BRICS Bank as an alternative to the IMF highlights their endeavor to redefine global economic norms. However, similar organizations tailored to specific regions or cultural groups have existed for some time. The primary differentiation is the BRICS' influence and the nature of their economic activities.
There will be a lot of talks about this at the BRICS Summit.
More BRICS Initiatives
A distinct attribute of the BRICS is their potential to create their economic infrastructure, separate from Western-dominated systems. This includes initiatives such as the BRICS Bank, aimed at investing in developing economies to bolster their participation in global trade. While more limited in membership than the IMF, this bank facilitates economic growth and stability among its members. A Plan that will be discussed during the 2023 BRICS Summit regards investments in green infrastructures and green economy.
Another ambitious initiative involves constructing undersea optical fiber cables to directly link all member countries. While geographically advantageous for some members, it poses challenges for countries like Brazil. Additionally, the proposal for BRICS Games, akin to the Olympics, showcases their drive for autonomy and influence on the global stage.
Challenges Faced by the BRICS
While the BRICS group commands attention, its efficacy in driving significant change has been modest. The proposed introduction of a new global reserve currency was first discussed in 2009 and has yet to materialize. The group's collective impact on global reserves is relatively small, even for the Chinese RMB, which is a significant component.
BRICS economies are experiencing diverse challenges. Russia's stagnant growth has been exacerbated by sanctions. Brazil's economic decline stems from political and economic crises. China's economic dominance is being tested. While the BRICS possess substantial resources and technologies, their growth trajectories have slowed compared to their initial promise.
Inter-group dynamics also complicate matters. China and India, the largest economies in the group, have encountered military conflicts along disputed borders, underscoring their divergence despite economic collaboration. The BRICS, though appearing as a unified entity, operates as an alliance of convenience. Each member is actively seeking its economic priorities.
The BRICS group is a potentially formidable entity with considerable potential to reshape the global economy. As an organization, it is not as cohesive as some more established counterparts, yet its collective size and influence are noteworthy.
The potential shift towards insularity in global cooperation raises concerns, as economic collaboration has historically promoted global peace.
Will the 2023 BRICS Summit be able to address these concerns?
---
Editor's Note: The opinions expressed here by the authors are their own, not those of Impakter.com. — In the Featured Photo: BRICS Pre-summit meeting. Featured Photo Credit: BRICS