Have you thought about switching to an EV? Our UK's best electric vehicles list is here for you.
Whether you're a seasoned Electric cars enthusiast or a first-time buyer, Impakter UK's best electric vehicles buyer's guide will help you choose the best EV for under £50,000, helping you make an informed decision.
Cities across the UK are implementing new ULEZ – ultra-low emission zones – or expanding existing ones like in London. ULEZs are already operating in Bath, Birmingham, Bradford, Bristol, Greater Manchester, Portsmouth, Sheffield, Tyneside – Newcastle, and Gateshead. In London, the ULEZ area is set to expand in August. 2023 might be the right year to switch to a new zero-emissions vehicle.
Electric Cars Sales Growing
In the first two quarters of 2023, the electric car market grew faster than last year, with several exciting models hitting the roads. The price of these electric models compared to the equivalent petrol and diesel cars is decreasing rapidly. With larger battery capacity, more efficient powertrains, and extended mile range, few excuses remain to choose not to buy an EV. What are UK's best electric vehicles?
UK's Best Electric Vehicles for Under £50,000
MG4 EV – £25,995
The MG4 EV is the most affordable electric car on our list, with a price around £10,000 cheaper than its competitors. It features fast charging, and the base model has a 51kWh battery, providing 168bhp. Other battery options are also available to power this rear-wheel drive electric car -64kWh and 150kWh. This last one offers a maximum range of 281 miles. Compared to the previous MG electric cars, the MG4 is a huge step forward in exterior and interior design. It is also spacious and has a very decent size boot. On the interior, the modern (touch) large screen might be the only questionable choice in this electric car. Considering that most car features, including the air conditioning system, are controlled by that, it might not be the most driver-friendly user interface.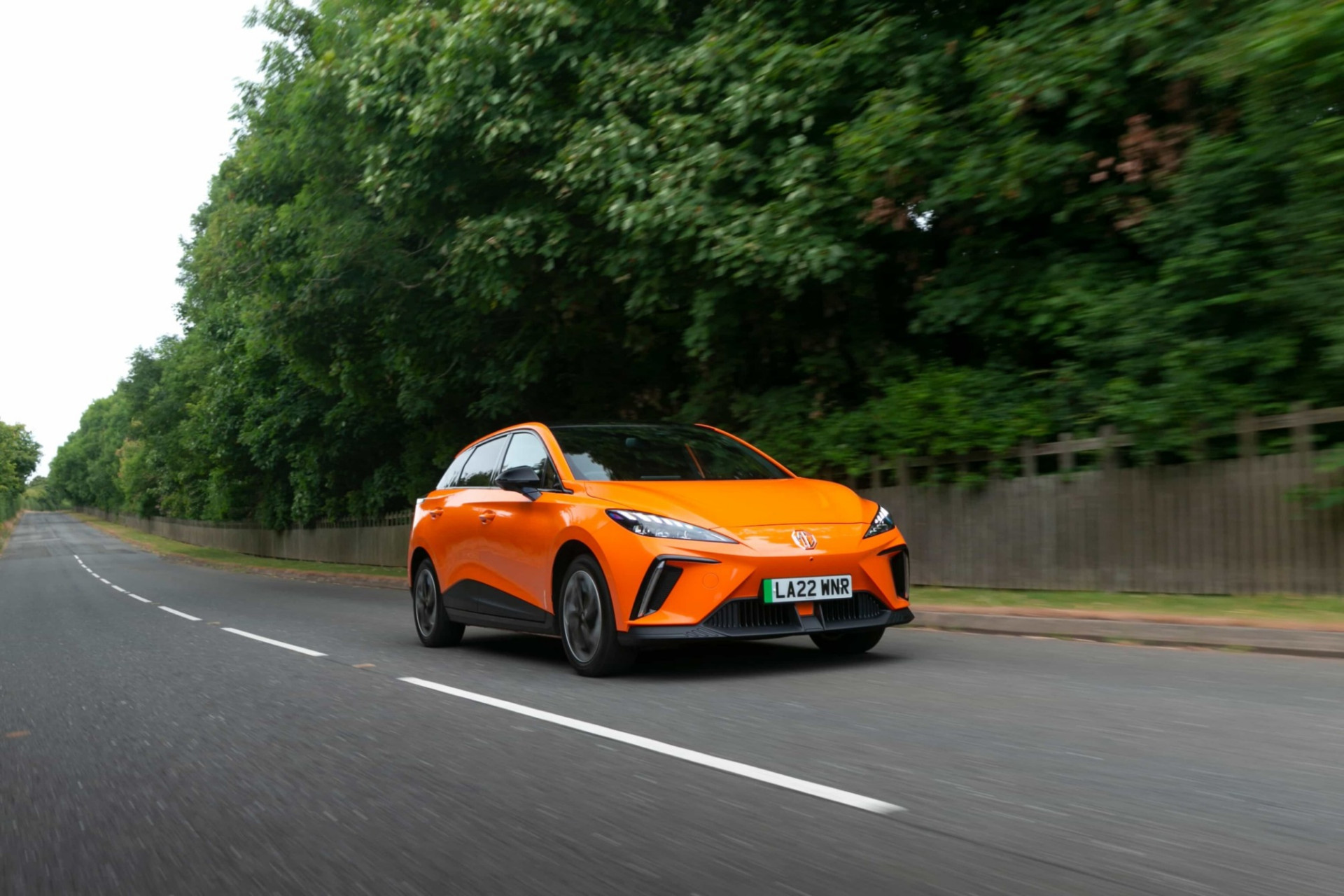 Fiat 500e – £26,435
The Fiat 500 Electric combines competitive pricing, low running costs, and unmistakable Italian style. In comparison, the car's third generation is slightly larger than its combustion engine predecessor. The Fiat 500 EV offers two battery options to suit different needs. The 'City Range' variant comes with a 24kWh battery, providing a range of up to 115 miles on a single charge. For those seeking greater practicality, the 'Long Range' version offers a larger 42kWh battery, extending the range to a more convenient 199 miles before recharging. This flexibility allows drivers to choose the battery that suits their driving requirements. Inside the Fiat 500 EV, the cabin exudes a suitable level of style and sophistication. The interior design reflects the car's iconic heritage while incorporating various onboard technologies. The base models have a 7-inch infotainment screen featuring wireless Apple CarPlay and Android Auto connectivity.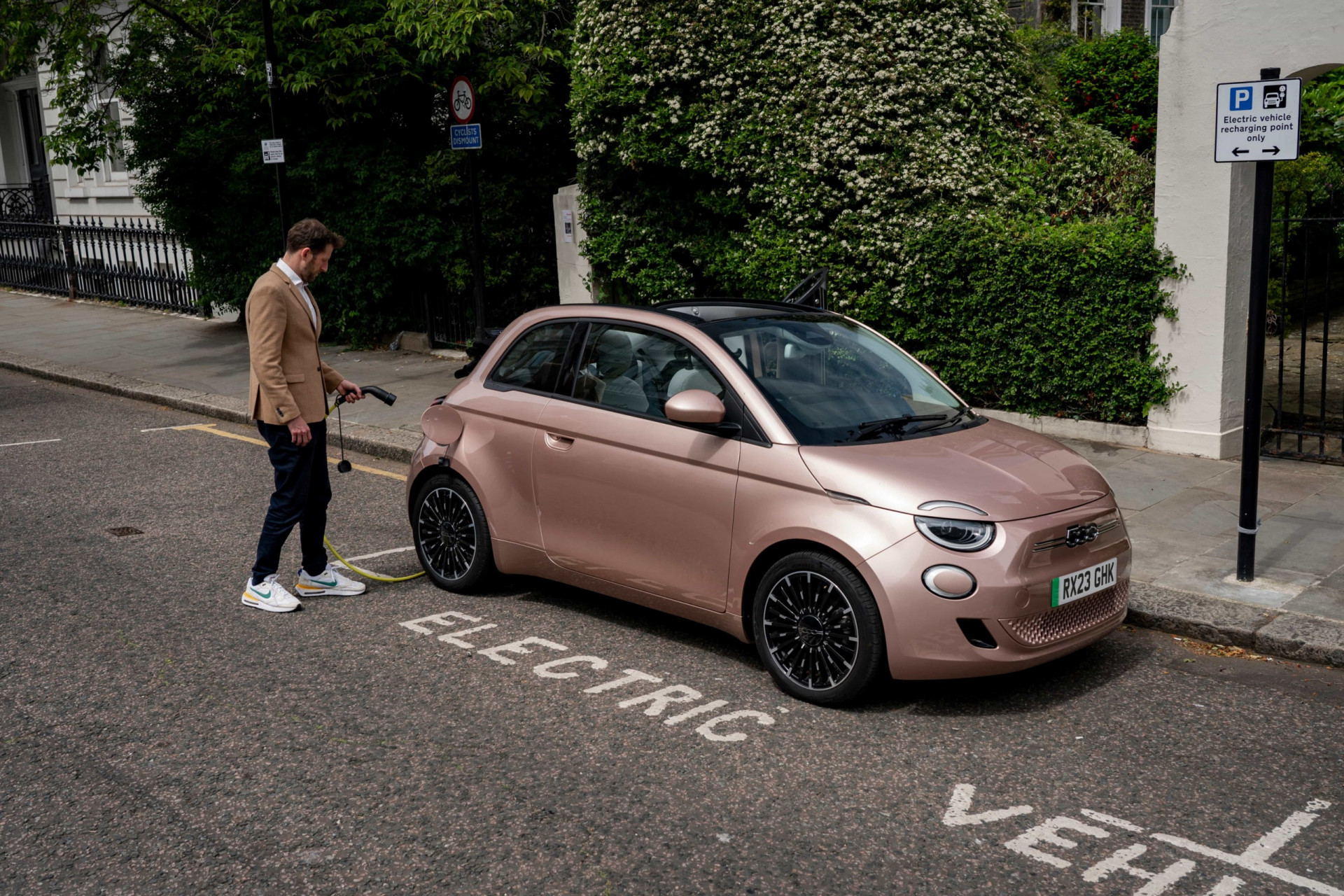 Renault Megane E-tech – £36,995
Renault is making a strong comeback in the electric car market with its new wave of vehicles, starting with the Megane E-Tech. This all-new electric car stands out from its competitors thanks to its hatchback SUV design. It has an impressive range of 280 miles on the 60kWh battery version. On the interior, Renault has achieved an excellent balance between digital features and conventional switches. Thanks to the electric drivetrain, the spacious interior offers rear-seat passengers more room to move, and the low and wide boot can accommodate 440 liters of luggage. The Megane E-Tech is worth considering for those searching for an attractive electric family hatchback.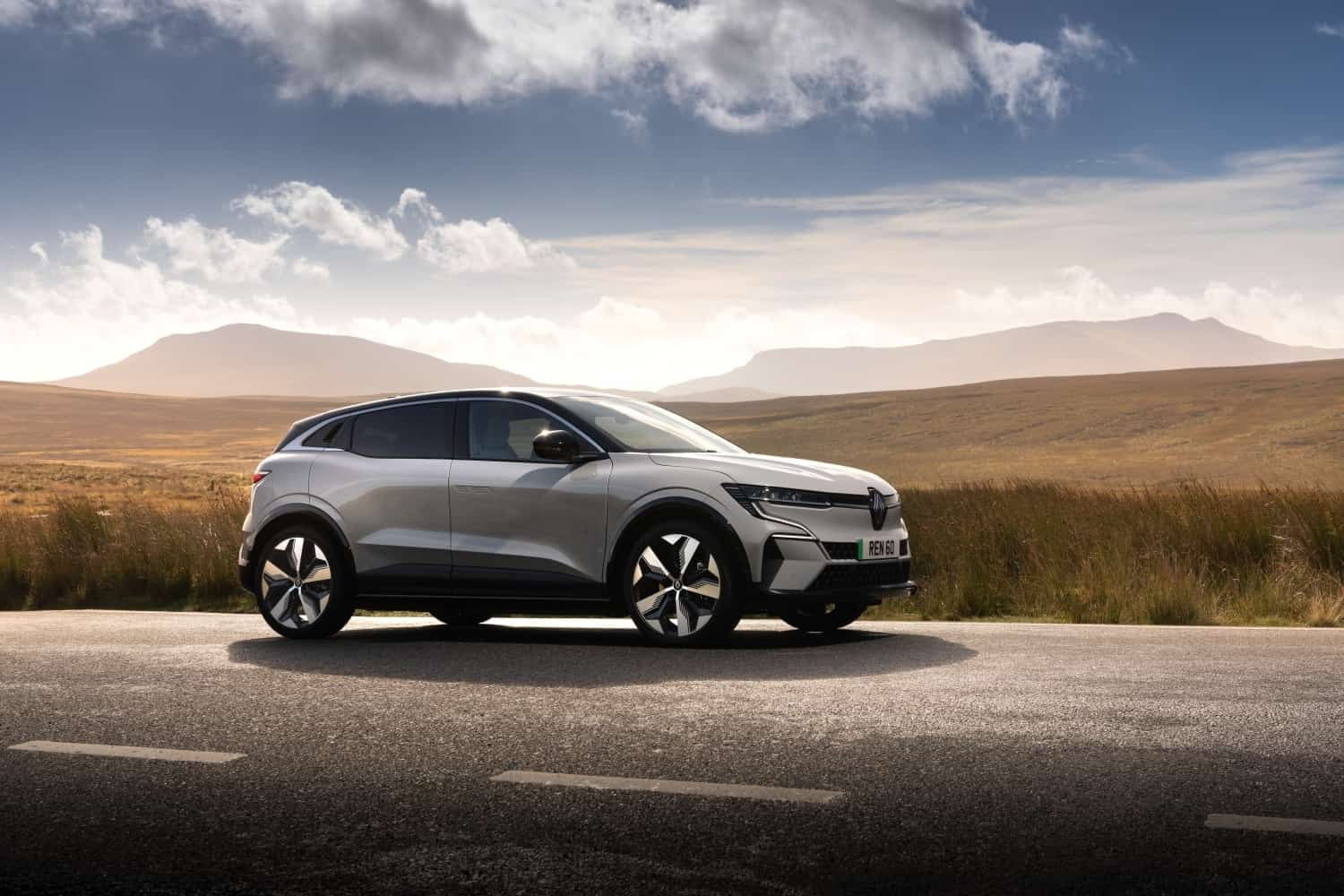 ---
---
BYD Atto 3 – £37,695
BYD, short for 'Build Your Dreams,' has made an impressive entry into the UK car market with its Atto 3 crossover. This Chinese brand delivers a vehicle that looks appealing and provides a comfortable ride and a touch of luxury once you settle into the interior. Atto 3 also boasts practical qualities. It has achieved a five-star Euro NCAP safety rating. The 60.5kWh battery provides a respectable range of 260 miles on the WLTP combined cycle, and the vehicle's 150kW rapid charging capability enables a quick charge from 30 to 80 percent in just 29 minutes. With its sensible features and fun quirks, the Atto 3 presents an enticing package for those seeking an electric crossover. What sets the Atto 3 apart are its quirky features that add a unique charm. For music enthusiasts, Spotify is standard, accessible through a rotating center touchscreen. If you're in the mood for a live gig, the door pocket strings are designed to double as a playable guitar.
Volkswagen ID4 – £38,845
The Volkswagen ID.4 is a family-sized all-electric SUV that offers practicality and a comfortable ride. While it may not have the most exciting exterior design, it compensates with ample space and a good range. The ID.4 has a 52kWh or 77kWh battery, with power outputs ranging from 146bhp to 201bhp. The larger battery provides a range of approximately 220 to 320 miles, offering decent flexibility to suit different needs and preferences. The interior quality could be better, compared to some rivals. The ID.4 is an excellent electric family car but doesn't lead the pack in its class. Entry-level models feature 18-inch alloy wheels, LED headlights, a 10-inch infotainment touchscreen with Apple CarPlay and Android Auto connectivity, heated front seats, and a reversing camera.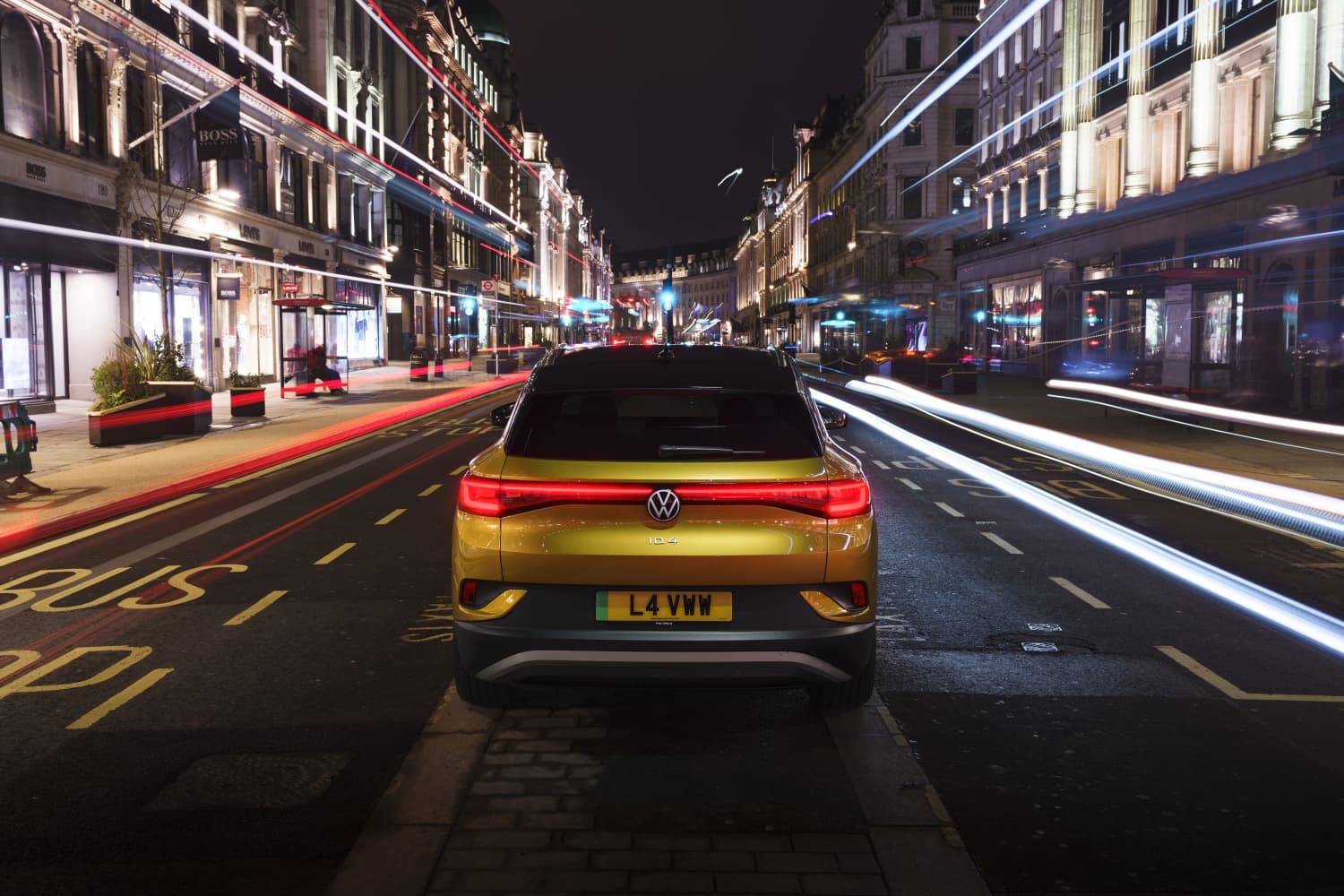 Skoda Enyaq iV – £38,970
The Skoda Enyaq iV truly represents Skoda's signature qualities: practicality, well-equipped features, comfort, and an enjoyable driving experience. As an all-electric family car, it offers peace of mind with its impressive range, particularly in the top-spec models that can cover over 300 miles on a full charge. This eradicates any range anxiety, allowing the Enyaq iV to excel as an excellent family vehicle that happens to be powered by electricity. The Enyaq iV comes generously equipped, even in its base model. It has 19-inch alloy wheels, LED headlights, a Virtual Cockpit digital instrument display, climate control, cruise control, and rear parking sensors.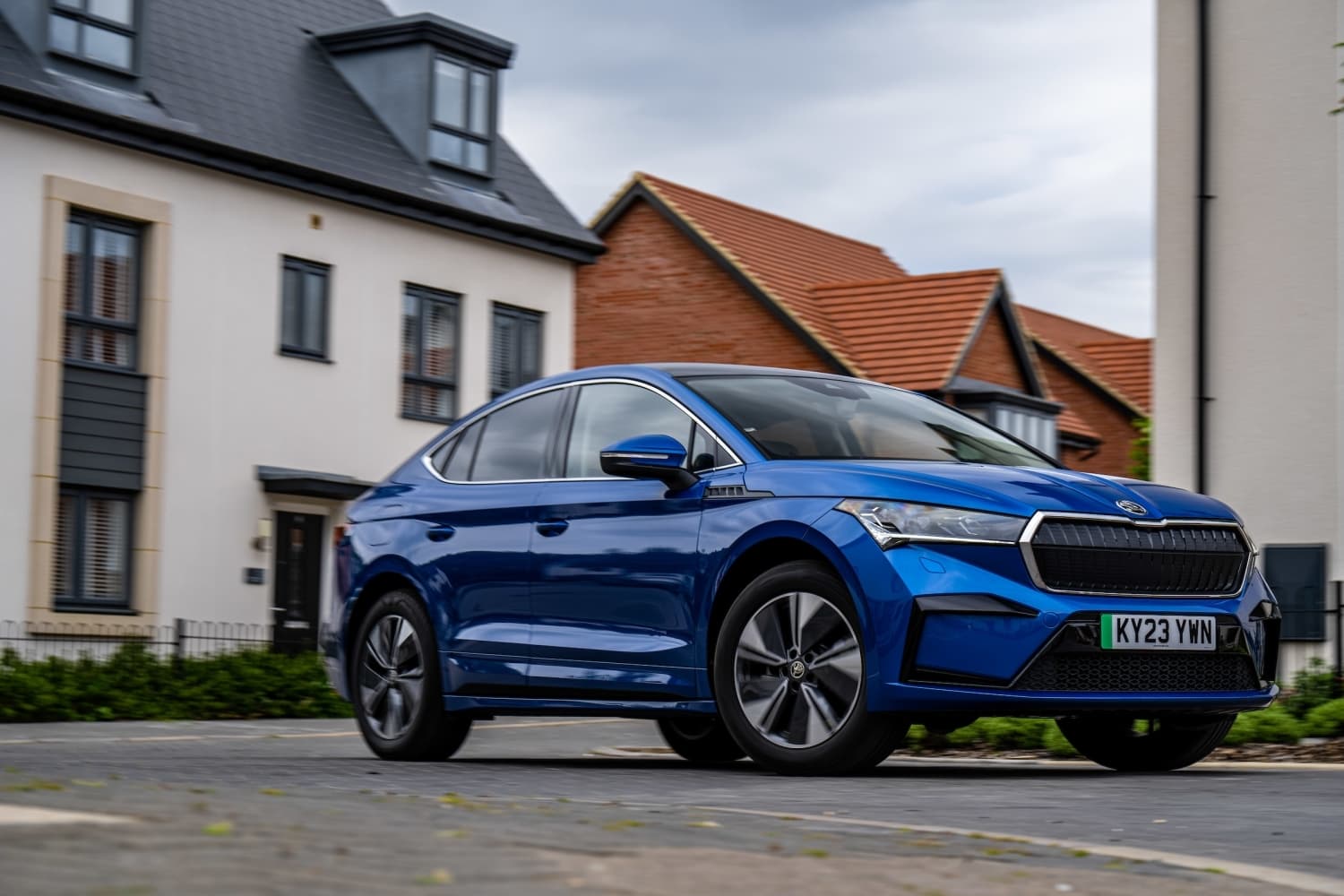 Tesla Model Y – £44,990
Our list of the UK's best electric vehicles could not be complete without Tesla. The Tesla Model Y is a larger and more spacious version of the Tesla Model 3. The Model Y offers a range of approximately 315 miles on a full charge. It is equipped with Tesla's '4680' battery, which provides a 16% boost in capacity compared to previous models. The Model Y also boasts impressive performance, with a 0-62mph acceleration time of 4.8 seconds, outperforming rivals like the Audi Q4 e-tron. The interior follows Tesla's minimalist approach, featuring a 15-inch central touch screen that displays all controls and driver navigations, including speed, wiper functions, and side mirror adjustments. The screen offers crisp, clear graphics and includes features like a seamless pinch-and-zoom navigation system and the ability to display the surroundings, alerting the driver to pedestrians, vehicles, traffic lights, and even traffic cones. An exclusive feature of Tesla vehicles is the maps with nearby charging stations providing estimated charging timings throughout the journey.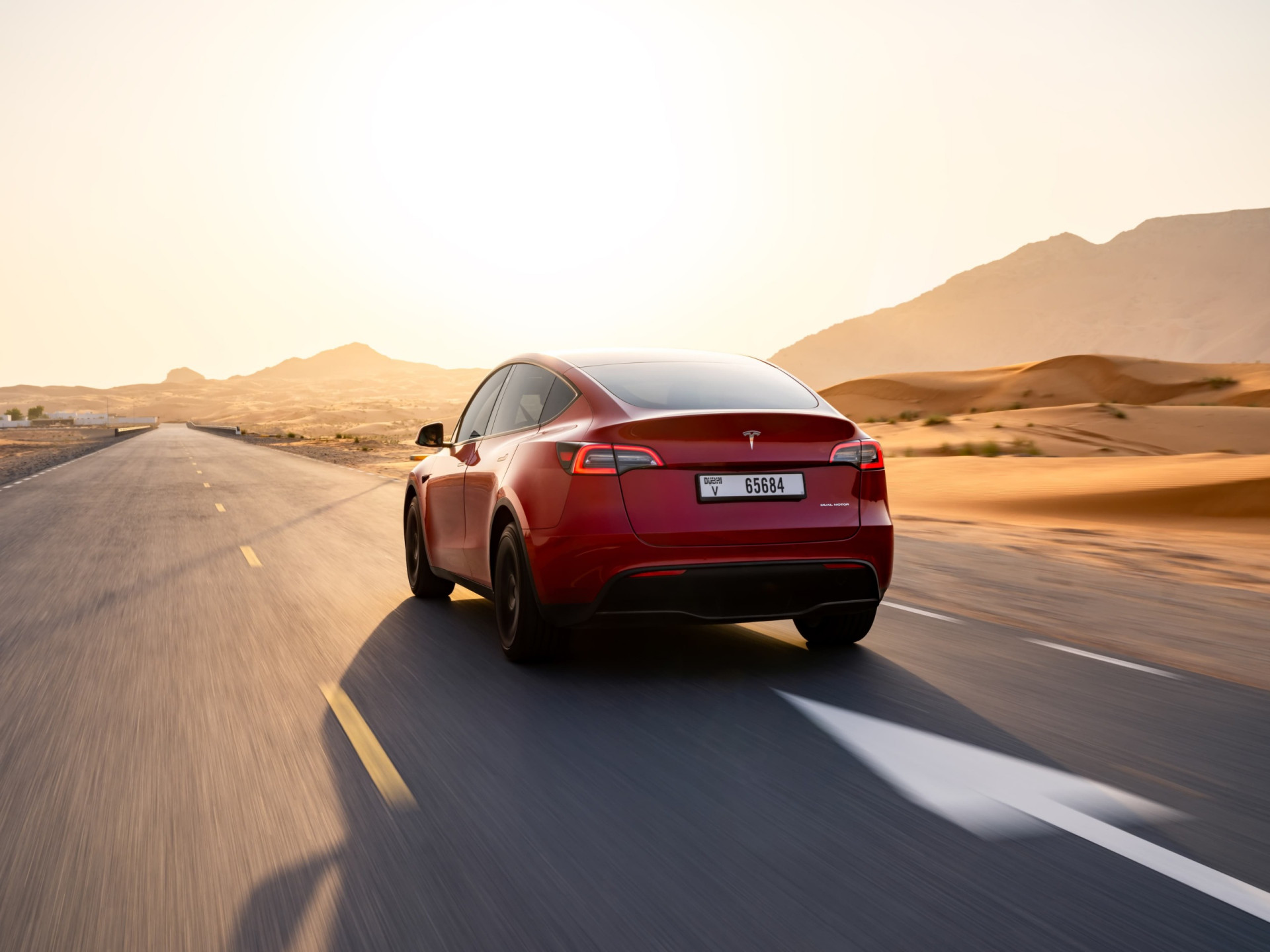 Hyundai Ioniq 5 – £43,445
With the Hyundai Ioniq 5, the Korean car brand has made an enormous step forward in its EV production. The technology available in this electric car can be found in other brands like Tesla and Audi. The Hyundai Ioniq excels in all aspects, from performance to charging capability, solidifying its position as a formidable contender in the market. The design is very futuristic, There are two battery options and three power outputs. The entry-level version of the Hyundai Ioniq 5 features a 58kWh battery paired with a single 168bhp motor powering the rear wheels. It achieves a 0-62mph time of 8.5 seconds and provides a range of 238 miles. The mid-spec version, equipped with a 73kWh battery and a 214bhp motor, delivers the best range of 280 miles on a single charge. The top-spec variant also uses the 73kWh battery but adds a second motor at the front, resulting in a combined output of 301bhp and 605Nm of torque. While the overall range slightly decreases to 267 miles, the performance significantly improves, with a 0-62mph acceleration time of 5.2 seconds.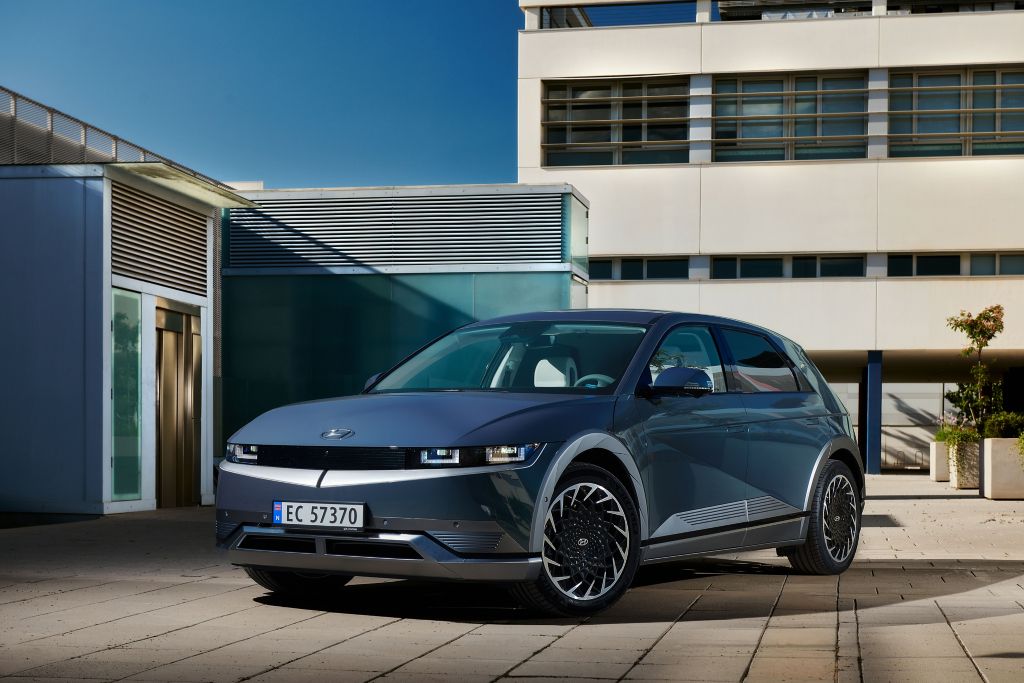 Kia EV6 – £45,245
The Kia EV6 shares the same ev platform and technology as the Hyundai Ioniq 5, making it an excellent choice for those who appreciate the advanced features but prefer a more conventional design. Compared to its sister model, the EV6 presents a slightly lower and sportier stance, translating into its handling characteristics. The suspension setup is slightly firmer, delivering sharper responses and enhancing the driving experience. Available in both rear-wheel drive (RWD) and all-wheel drive (AWD) configurations, the EV6 also offers a high-performance GT version. Equipped with a 77.4kWh battery, the entry-level features the best range reaching up to 328 miles on a single charge. In addition to its impressive range, the entry-level EV6 also offers decent acceleration, with a 0-62mph time of 7.3 seconds, providing a satisfying level of performance.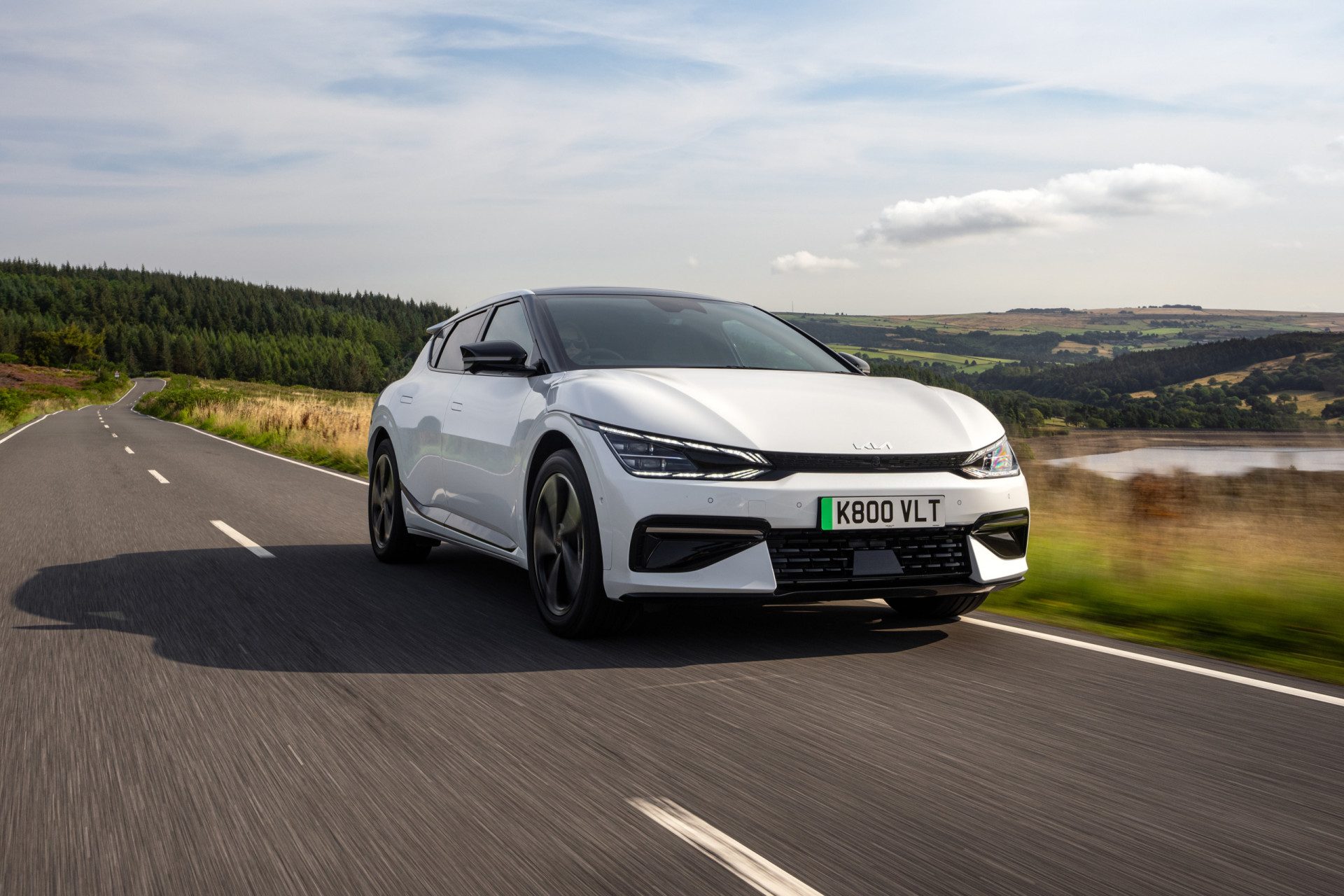 Nissan Ariya – £46,145
The Nissan Ariya is the last car on our list of the UK's best electric vehicles. The Ariya has a very modern coupe-SUV, very different compared to other electric cars. It is undoubtedly a car that you will recognize immediately. The Ariya has a range of up to 300 miles and can be powered by a single or dual motor power unit. Starting with a 63kWh battery option and a 215bhp electric motor. There's also an 87kWh battery option, choosing between a 239bhp single-motor or a 302bhp dual-motor e-4ORCE powertrain. The interior, of the Ariya, has been shortlisted as one of the ten best interiors of 2023 by Wards because of its futuristic look. This electric car is definitely the right choice for those that need an efficient vehicle with a lot of space available.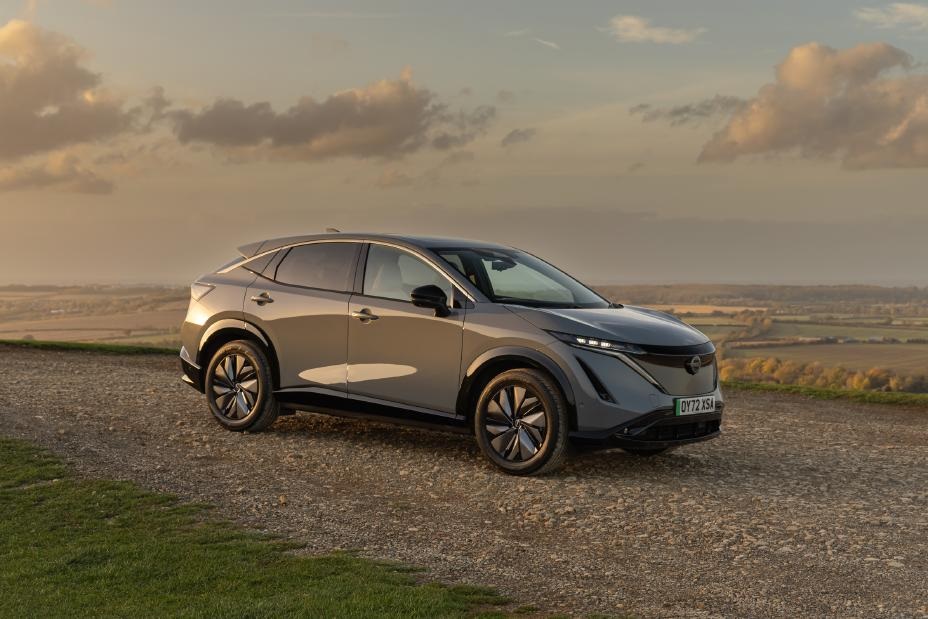 ---
Editor's Note: The opinions expressed here by the authors are their own, not those of Impakter.com — In the Featured Photo: The Fiat 500e. Featured Photo Credit: Stellantis Media.