Abarth just launched the new 500e, the first fully electric car from the Italian sportscar brand. Will the Scorpion go green without losing its typical extreme performance features?
Technical data
Let's look at the data first: the Abarth 500e has a 42 kWh battery, with a 265 km range. It can recharge 80% of the battery in 35′ when fast charging is available. It only takes five minutes to charge the 500e and to have a 40 km range.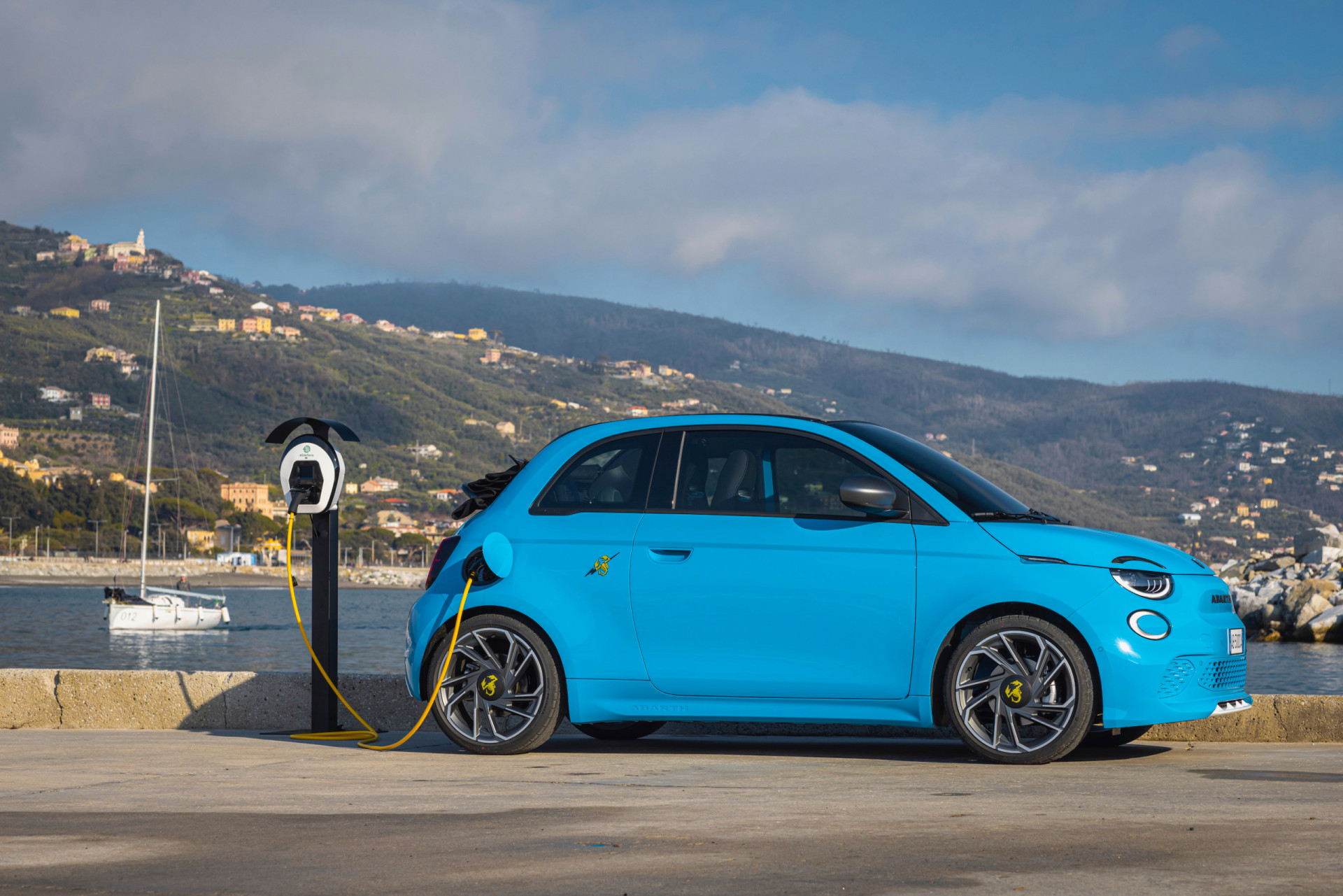 The – electric – engine generates 114 kW (155 hp). The Abarth 500e can deliver very serious performance both on track and in city traffic.  The power comes from a battery positioned under the floor to improve the car's center of gravity and the weight balance between the two axles. In fact, this electric version of the Abarth 500 has a perfect weight balance, with 57% on the front axle and 43% on the rear. The engine is much more powerful compared to the 87 kW (119 hp) of the standard Fiat 500e. The acceleration from 0 to 100 km/h only takes 7″.
---
---
A very aggressive compact car
From the exterior, the Abarth 500e has a totally aggressive look thanks to a new front redesign and racing details that give the car that ultimate sport feeling. The Abarth 500e is not too different than the standard Abarth 500 but it has some specific features. The wheelbase has been modified and lengthened by 24 mm, and the tracks widened by 60 mm. Wider wheels mounted on 18″ diamond-finish titanium gray alloy wheels give the Abarth 500e a very aggressive look.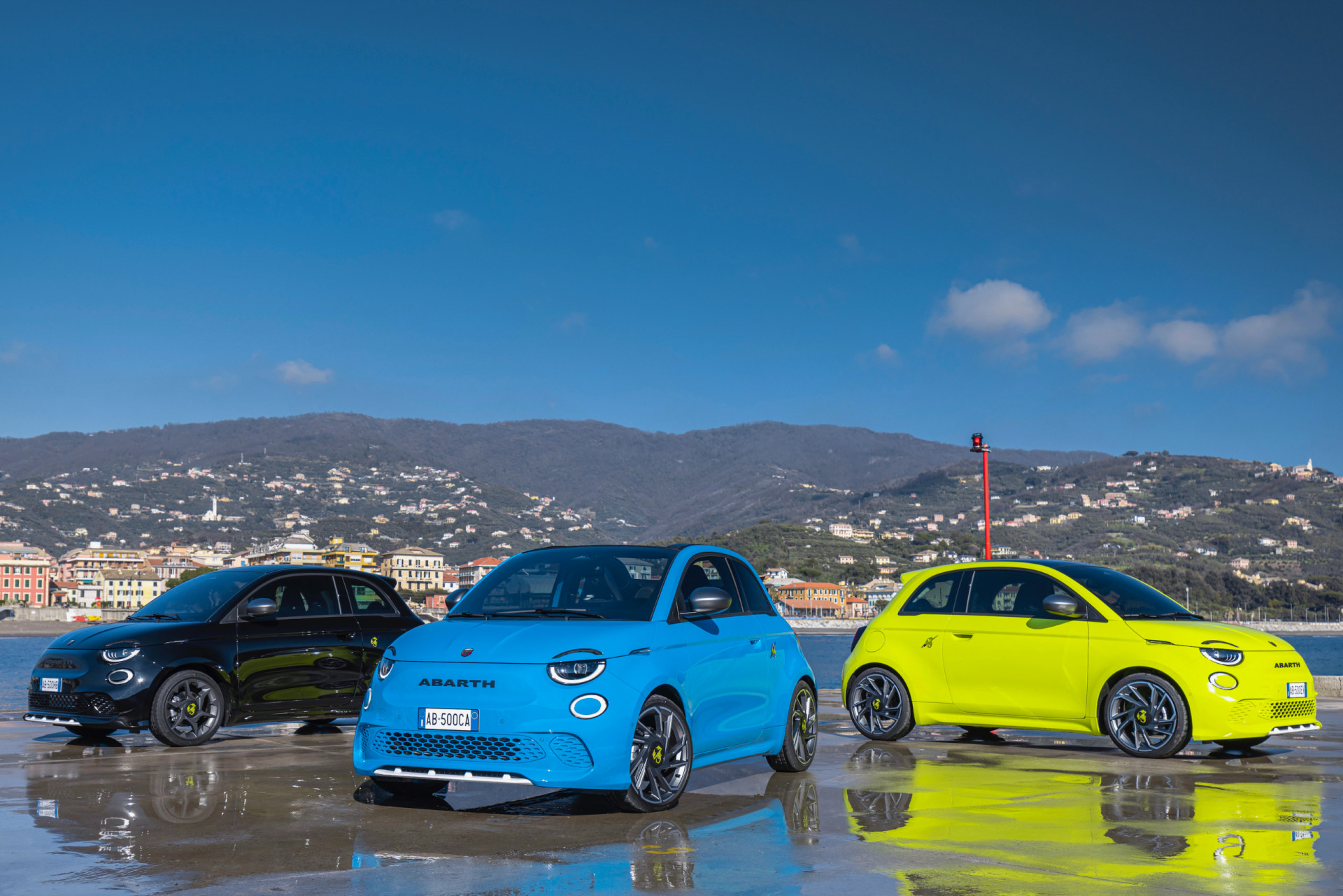 The car will also be available in the convertible version, making it a little larger and heavier. Both on the convertible and on the standard Abarth 500e you will be able to select among 3 driving modes: Turismo, Street, and Track. The first two are ideal for driving in the city or in the countryside. Track mode will make the car very fast and extremely reactive to drive, making it the ultimate fun vehicle for track days with the maximum performance of the car available. It will, however, kill the battery range in no time.
With a price tag starting at € 37,000, the Abarth 500e is the ultimate city-sports car. Considering the performances and quality of this brand is not bad at all.
---
Editor's Note: The opinions expressed here by the authors are their own, not those of Impakter.com. In the Photos: The Abarth 500e. All Photos Credit: Stellantis Media.