So, who is Traveling Petite Girl? Well, in a world where most of us work a 9-5 scheme job we tend to become encapsulated within our mediocre environments. We know that deep within our souls yearn to ignite the fire to release the nomad within us all. Johanna Aquino also known as The Traveling Petite Girl is one who pursues her dreams of seeing the hidden gems of the world, in order to inspire and invigorate the adventure seeker; through photography, videography and compelling content; proving its possible to live your dreams and providing value to the world.
She shares with us concise fragments of her journey that speaks growth, intricacy, integrity and compassion.
Tell me a bit about yourself- How did your life in photography/videography begin?
Traveling Petite Girl: Growing up, I've always liked to create but never found the perfect outlet. I bounced between drawing, painting, and creative writing but nothing clicked until I got into photography. I was 13 when my parents bought a 3-megapixel camera and I took it upon myself to shoot everything and anything after school.
Later, I took it further with the guidance of my high school art teacher who opened me up to videography which I loved even more. Next thing I knew, I was applying for colleges but had to take a step back when I chose a career path. This was the start of my self-taught skills as a photographer really developing only because photography wasn't my major and I'd turn to it as a form of escape because I was miserable pursing a career that didn't allow me to create. I was studying pre-pharmacy.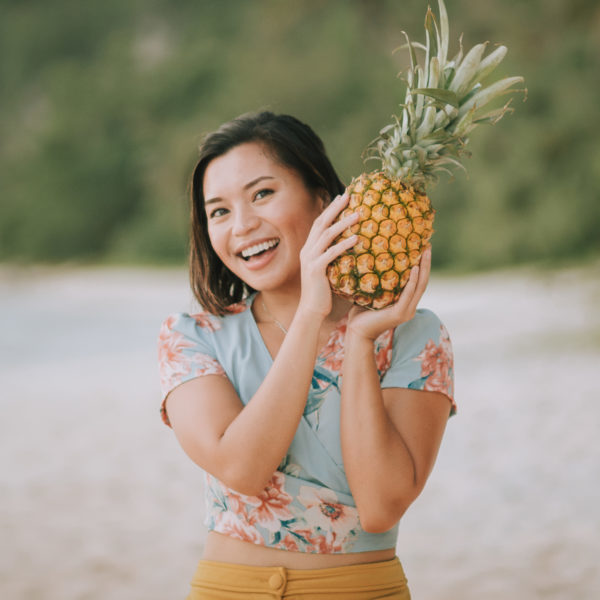 In the Photo: No room for sadness, Cuz pineapples bring me gladness (Jasmyn 'Ladi J') Photo Credits: Traveling Petite Girl
Were you formally educated in photography/videography or were you self-taught?
I was self-taught for 7 years until I studied formally for another 4 years. I graduated with a Bachelors of Fine Arts in Commercial Photography, December 2016 at Academy of Art University.
What was the inspiration behind your work?
Most of my work is inspired by communities that I'm involved in. One of the main ones are people who create travel content through their heart and soul. Who they are to me are authentic people who are willing to be vulnerable so that they can make an impact that's much larger than themselves. This inspires me to do the same. A specific person I have in mind is Eddie Huang. He's a huge inspiration AND a huge crush haha!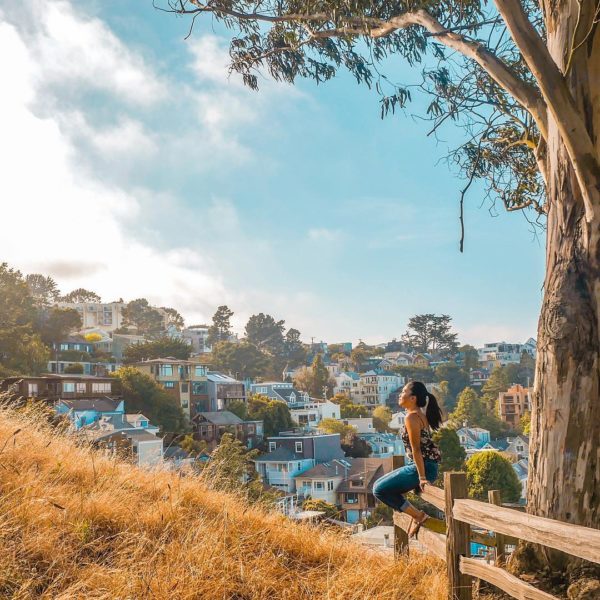 In the Photo: Rejuvenating with the natural elements that energise the spirit. Photo Credits: Traveling Petite Girl
What would you say is your favorite piece of  work and why? 
I shoot a lot of travel & lifestyle photography nowadays but my favourite piece of work was one that I created while I was studying for my BFA. This was the time when we'd rented a shuttle bus from Limo Find and toured the whole of west coast. I was also undergoing a long distance romance turned into a toxic nightmare whilst producing a stop-motion short I film.  To this day, it still makes me cry whenever I watch it. Not because it reminds me of a heart-breaking time, but because it reminds me of how resilient I was to overcome a trauma like that. The short starts off disheartening and then lightens up in a whimsical way.
You can watch it in the video below:
In the Video: Glimpse into an infinite journey. Video Credits: Traveling Petite Girl
What kind of stories do you like to convey through your work?
While I do like to share experiences of meaningful travel moments through my work, I actually like sharing behind the scenes– like revealing how I shot an image or sharing the struggles of getting the "perfect travel shot." You know how people only see the tip of the iceberg? I like to show what's below it because that's what everyone experiences.
What are your favorite subjects and locations?
I shoot a lot of environmental portraits on locations I love traveling to beaches or fields of grass but my favorite subject is food and shooting it in a way where viewers don't realize their jaws have dropped when they see it.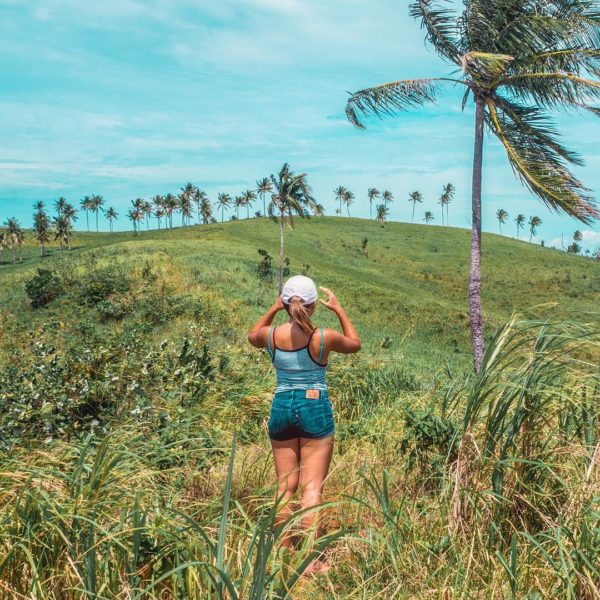 In the Photo: Looking into the vastness of open opportunities. Go and explore them. Photo Credits: Traveling Petite Girl
Could you tell us about the craziest adventure you've been while on the job?
While traveling through Bohol, I forgot my quick-release plate which connected my camera to my tripod and without it, my tripod was useless so I couldn't shoot. I was staying in a provincial island where there weren't any stores selling anything as close to a quick-release plate so I decided to craft my own.
In broken Tagalog, I talked to my tricycle driver about it and he drove me all over the island looking for the perfect parts. Luckily, he had a carpenter friend who put everything together. Three hours later, I was the happiest girl on the island– I had my own homemade plate fashioned from plastic scrap and old screws that worked much better than I expected.
It may not sound that crazy but if you're a traveling photographer and you forget your quick-release plate, you get very stressed.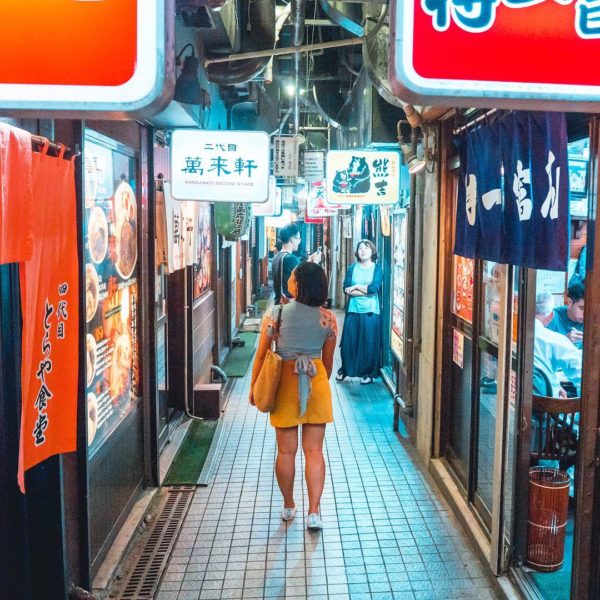 In the Photo: Wandering through the streets, branches that take us down routes to vibrancy and culture. The creation of memory lanes. Photo Credits: Traveling Petite Girl
How do you think your work impacts the world?
The content I create now represents an example of what it's like to live a life being free, happy, and most importantly, what's possible after a history of domestic violence.
By sharing myself, more and more people become aware that abuse doesn't only look like bruises and cuts, there's a lot more too it, like the psychological scars that take years to heal. What I'm out to do is enlighten survivors that there is nothing to fix about them because they are not broken– they are whole, complete, and perfect and what happened to them was not their fault.
And yes, domestic violence will turn them cold and hard, but also who they truly are, that they are kind, courageous people who are worthy of being loved, and can stand up against their abusers. In other words, they are badass and I want to spark the badass within them.
---
TRAVELING THE WORLD WITH ELISE STERCK – SOFIA HOLMBERG
THE FLYING TRAVELER – JAMES MANSON
---
What are the various challenges you face?
TPG: The blogging industry is volatile– it's an industry that constantly changes and you have to be flexible with it. It's also a constant hustle that requires sacrificing a lot of time and money before you can get anything in return. This is why passion and action is important. But what I really find challenging is creating a voice that's unique enough for people want to listen to. Social media comes hand in hand with blogging and I can easily get lost in trying to fit in, look good, and as a result, become inauthentic. Whenever that happens, it's because I'm on social media too much and I haven't given myself enough offscreen time to be present and have face-to-face conversations with people so to remedy that, I always make plans to spend time with family, friends, or hang out at the beach by myself to disconnect.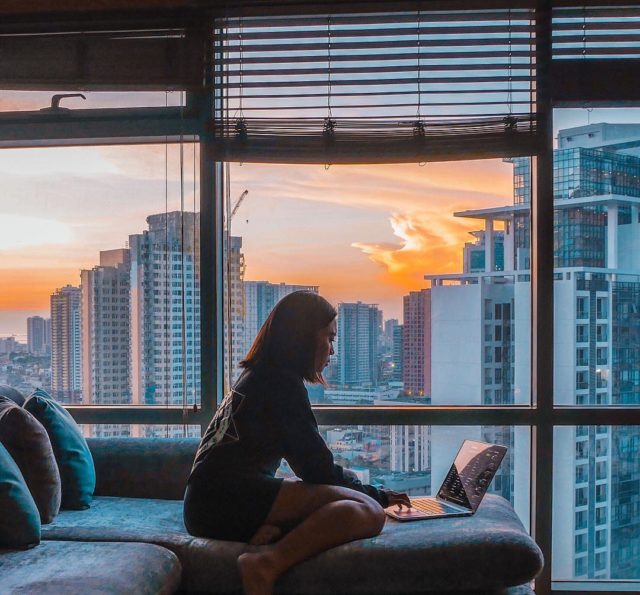 In the Photo: We need to detach, for our soul to repair itself. To become one with our Being. Disconnect from the external and connect with the internal. Photo Credits: Traveling Petite Girl
So what does the future hold for you; what is next?
TPG: My long-term goal is to be a successful business owner and an international speaker that touches, moves, and inspires her communities. And my way of getting there is by sharing about my life of freedom, happiness, and authenticity through travel. Currently, that's what I do and what's next for me is launching my next location-independent business, Piña Social Media, a social media management company provides access for tourism & hospitality businesses to share & express what matters most to them, directly to their customers.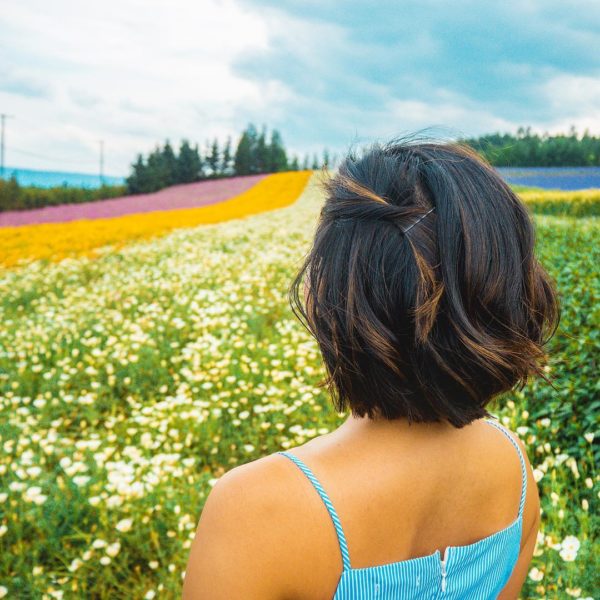 In the Photo: Looking back, only when we see how far we've come. Photo Credits: Traveling Petite Girl
Finally, do you follow any philanthropic cause and how do you see it impacting our world?
TPG: I follow and support the Joyful Heart Foundation. We live in a time where survivors of domestic violence don't feel safe sharing their experiences, even to their loved ones. In order the transform that environment, it starts with education. And what the Joyful Heart Foundation does is exactly that and more. They are out to transform the conversation of sexual assault, domestic violence, and child abuse while supporting survivors' healing to end domestic violence forever.
---
EDITOR'S NOTE: The opinions expressed here by Impakter.com columnists are their own, not those of Impakter.com.