In less than ten years, starting when he was 25, he built a whole publishing eco-system ranging from fiction and non-fiction to licensing rights
Tom Chalmers is young, perhaps the youngest UK publisher in a generation. In 2005, he was just 25 when he started Legend Press, a fiction publishing house. This was soon followed by a series of publishing companies, one for business (Legend Business), one for non-fiction (Paperbooks Publishing), one for self-publishing (New Generation Publishing) and one for writer events (Write-Connections) – all of them brought together in 2011 in the Legend Times Group while a licensing platform (IPR License) created in 2012, remains completely separate.
All these endeavors run the whole gamut of publishing and cover both traditional publishing sectors and the more technologically advanced digital areas like e-books and self-publishing. IPR License that uses the Internet to reach out to clients is perhaps the most original, and certainly, in terms of travel for the staff, the most demanding.
Mr. Chalmers is a very private individual, when I asked him for a personal picture as Impakter does not use promotional pictures, he said he didn't have any personal pics to hand and suggested to use the one where he is speaking in China. He is the kind of person who goes at it alone, doing everything pretty much on his own.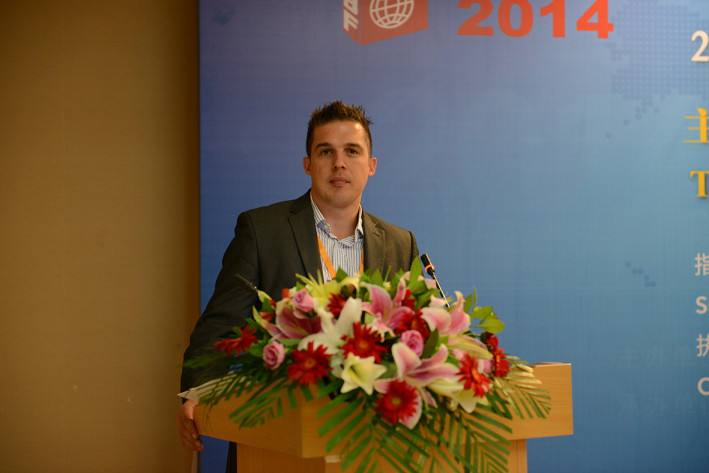 In short, a cool, collected and determined entrepreneur. He kindly agreed to answer a few questions for Impakter and here are highlights of a long and fruitful interview.
You were just 25 when you launched your first start-up and you picked a particularly challenging industry, publishing. As we all know, it is a highly conservative and complex industry and with the onslaught of the digital revolution, starting with the Kindle in 2007, publishing has been riding rough waters. Several questions come to mind.
Q.Why did you launch Legend Press, what was your preparation for that difficult business?
I worked briefly in book publishing and then for 18 months in magazine publishing before deciding to set up my own company. I didn't really prepare, just dived into it and learnt and I went along, as I still do today.
Q. What need/niche did you see for Legend Press? I know you started an annual short story series, how did that go?
Legend Press started off with a short story collection and we continued the series for several years – I have always been a fan of the short story and how the format is perfect for today's attention-strained reader. We don't really have a set niche as each book is published very much with its own specific plan and target audience, but generally our aim is to be creative, innovative and dynamic and try to do everything with attention to detail and a smart twist. This is illustrated by the number of industry first achieved, through partnerships with independent book chains, coffee shops, pop-ups, newspapers and so on.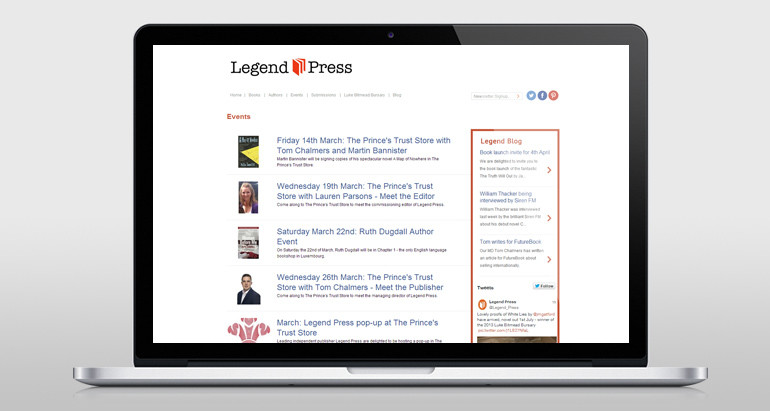 Q. How did you handle the digital revolution at Legend Press? In 2010, you were given the management of the Books etc. website when Borders collapsed and in 2011 you were shortlisted for the Independent Publisher of the Year. This suggests you were very active, perhaps you can tell us a little more about how you addressed all these challenges?
We probably moved into digital a year to early but having made our full catalogue available digitally once the sales started 12 months later the sales and also digital marketing have become a fundamental part of our business. We are just always trying to stay at the head of the market, we try as much as we can, with a degree of trial-and-error, and our main focus is what the customer wants – they are the ones that run the industry.
………………………………………………………………………………………………………….. Related articles : 
REEDSY THE FOUNDER 
article by 
Claude Forthomme
OIL SPILLS: A DOUBLE STANDARD WORLD
article by 

Hannah Fisher-Lauder
…………………………………………………………………………………………………………..
Q. Legend Press picked up German author Zoe Jenny when she decided to write in English and published the English translation of her first novel, "The Sky is Changing". How did that venture go?
We were delighted to publish Zoe's first book in English – her debut novel in German sold over one million copies and she is a fantastic writer. We were very pleased with her book.
Q. Legend Press also supports unpublished authors with the Luke Bimeat Bursary set up 7 years ago, in memory of its first ever published novelist. 10 authors were shortlisted for the 2014 award. Can you tell us a little more about your authors in general and your search for unpublished authors?
We have had some great successes over the year, in particular with the Bursary authors, such as Ruth Dugdall, Sophie Duffy, Andrew Blackman, Jo Gatford and Joanne Graham. Some books achieve more than others commercially but we are proud of them all for their unique journey from author's mind to publication.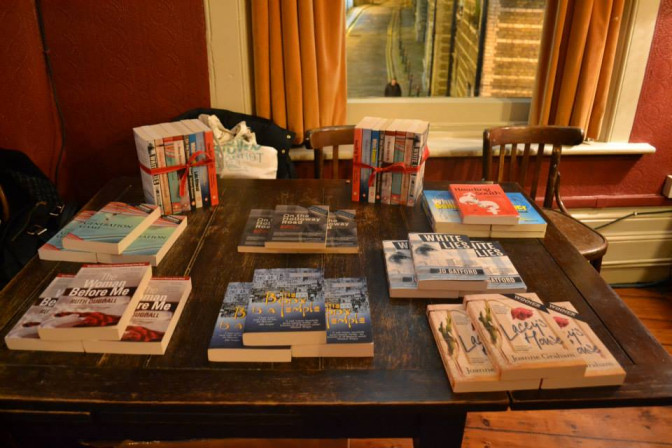 Q. With all those numerous activities at Legend Press, how did you find the time to launch a new start-up, IPR License, and how does it fit into your other publishing activities?
I'm great believer that when the idea is good you can find a way. I have to try to be as ruthless as possible in prioritizing and IPR is completely separate from Legend Press and the other publishing businesses. Consider that as start-ups all working side-by-side, they benefit each other in an indirect way.
Q. In a few words, can you tell us what IPR License is about? Where did you get the idea?
IPR License is a global rights licensing platform. The idea originates from when I started my first publishing company, Legend Press, in 2005. The second book I published, I sold the rights into seven editions and four languages with little more than a borrowed computer and a phone.
While book fairs are important I thought there should be a platform where if someone wanted to find a certain type of book to publish they could find it and license the rights. IPR License was formed in 2012 to meet this need.
Q. Any rivals in the UK or US?
There are several other online platforms around the world, though licensing is a multi-billion pound sector far from saturation. We therefore rather than seeing rivals see potential partners and in fact we work with several other platforms based around the world.
Q. What is IPR's business model? I know IPR charges an "entry fee" to authors who wish to use your services.
We charge a flat annual fee of £99 for authors and a fee for publishers dependent on company turnover. We then take 15% commission from deals completed via the platform.
When you join IPR License you don't only have access to market-leading technology but account management, licensing and marketing support. The annual fee is the equivalent to the fee from a single deal completed so the risk is not unreasonable.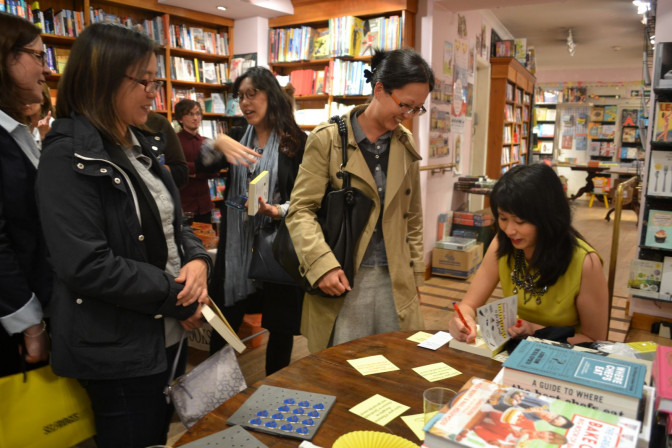 Q. What is IPR's modus operandi. For example, does IPR participate in the Frankfurt Fair, with a booth, any scouting?
We participate in numerous global book fairs, as well as hosting our own events such as the Global Licensing Seminar in London on 24th November and we also offer various marketing tools, such as the IPR Rights Magazines and Global Bulletins that reach over 50,000 publishers in over 90 countries.
There are also various things members can do within their accounts to maximize their chances of licensing, such as highlighting key titles and adding images and content.
Q. This is still early days for IPR but surely you already have some success stories to share?
We have quite a few success stories, such as author Mary Wood receiving a seven-book deal from Pan Macmillan and on the small publisher side we recently had an independent US company complete its first licensing deal, which was a five-figure deal with a major German publisher. We have also seen new territories and languages broken into for the first time – such as China, Turkey and Hebrew.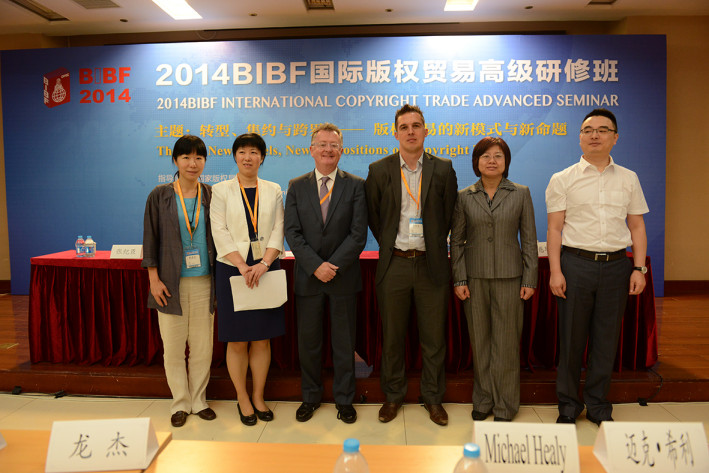 Q. I know you created Legend Press in 2005 and that, at 25, made you the youngest publisher in the UK trade market. Can you tell us a little about yourself over the years, until 2012 when you launched IPR License?
Where do I start? Legend Press will be ten years old next year and is now part of a successful independent publishing group, Legend Times, with companies I have started including fiction, non-fiction and business book publishers, a writer events and a self-publishing company. IPR License is my seventh company.
Through the last decade I have been through some incredible experiences and challenges and one of my many mantras is to end every day a little better than I started it – the learning curve has been huge and will continue indefinitely.
Q. How did you get started, any financing to set up IPR or was it simply an offshoot of Legend Press?
I arranged personal investment into IPR License from investors I work with on two other businesses and we have received further strategic investment from within the industry.
Q. What is your vision for IPR's future?
The aim is to be the industry standard tool for the finding and transacting subsidiary rights.
Q. Tell me about your team, how do you work together and where?
We have a small but ambitious and quickly growing team and we're based in Central London. We moved into our office in Shoreditch just over a year ago and already have run out of space, which is a positive issue to have.
Q. What's your credo, your life vision? Where do you hang out, what do you like to do to relax and cool down?
Not sure I have time for a life vision but I have always been able to relax when not working and I have a wide range of interests – from sports, reading (unsurprisingly), art, and spending as much time with my family and friends as possible. I love seeing new places and new experiences so just as much of both as possible in the future will be ideal.

Q. Any charity you follow, philanthropic activities?
Not sure I have specific charities that I follow. But I will give to causes wherever possible.
Q. I noticed that in October 2007 you were shortlisted for the Young Music Entrepreneur of the Year Award. That means you love music! What kind of music do you support and how, are you a musician yourself?
My brother is a talented musician but I have no musical ability whatsoever so that must have been an error somewhere on the internet – I've been shortlisted in the past for UK Young Entrepreneur of the Year, UK Young Publishing of the Year, UK Young Publishing Entrepreneur of the Year and long-listed for Enterprising Young Brit Award.
Q. Tom, you are clearly a person who knows what he's aiming for and I'm amazed when I think you jumped into publishing after only 18 months of working in the industry. Anyone who helped you as a mentor? Or did you just go into it all by yourself?
I had some initial support from the Prince's Trust who've been great and also One London, apart from that I have made sure I've learnt each day along the way.
Sounds like you went into it very much by yourself! Thanks Tom, it is clear that you have learned a lot in this, the first decade of your life as an entrepreneur.  As your well-organized desk shows, you will not allow anything or anyone to clutter it or slow you down. Your single-minded dedication is an inspiration.
Legend Press Instagram