Materials shape the interface between humans and the natural world. Providing a medium to build, innovate, design, and create products, materials have the potential of altering the human experience.
Myriad examples exist throughout history of the human experience being influenced by different materials. Gold and diamonds provide a combination of aesthetic and functional appeal that have both financed civilizations and led to their demise. Iron and silicon provide a foundation for modern infrastructure and consumer products. According to plumbers from Drain Cleaning Las Vegas, lead is both the source of important plumbing infrastructure and of tragedy through its deadly neurotoxicity.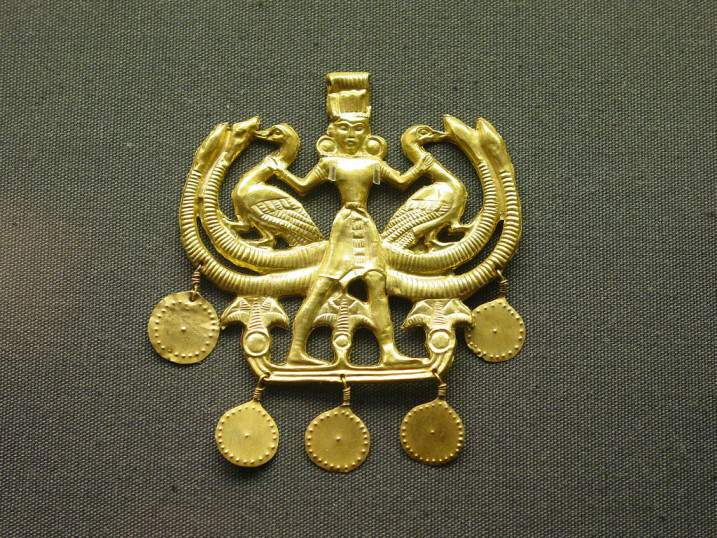 In the photo: Minoan Sheet gold pendant of a Cretan nature gold.
Aluminum makes up roughly 8% of the earth's surface, and is used in countless consumer products in addition to important infrastructure. Additionally, its recyclability and viability as an environmentally friendly material has increased its popularity and value as a material, which may help to safeguard our future with respect to climate and global change. Ultimately, it is embedded into countless stories and will continue to be in the future.
………………………………………………………………………………………………………….. Related articles : 
WFP-FROM SMALL TO GIANT STEPS
article by 
Claude Forthomme
OIL SPILLS: A DOUBLE STANDARD WORLD
article by 

Hannah Fisher-Lauder
…………………………………………………………………………………………………………..
Scientists describe aluminum in terms of its physical and chemical identity, with an atomic weight of 28.98 g/mole and a melting point of around 660 °C. Furthermore, aluminum is highly reactive allowing it to form many alloys with other metals that are the foundation for thousands of products necessary for modern life. Aluminum also has an astonishing low density, high malleability, and resistance to corrosion, making it popular to use in the aerospace industry.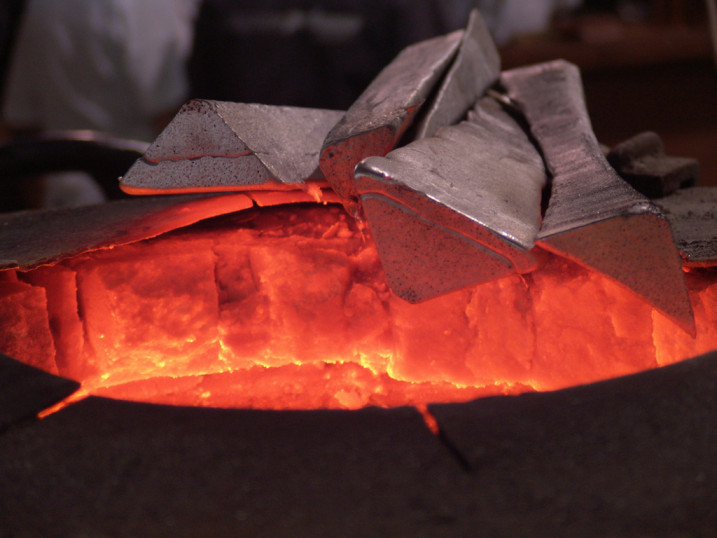 For this reason, aluminum is a part of our historical narrative, embedded into one of the most infamous aerospace stories in history. Amelia Earhart who was the first female to fly solo across the Atlantic, disappeared mysteriously in her Lockheed Electra along with co-pilot Fred Noonan, in the western Pacific on June 2, 1937. She was on her second mission to circumnavigate the globe. Her disappearance has inspired many searches and theories over the past 77 years but an aircraft recovery group recently found on a wind-swept atoll in the Pacific a sheet of aluminum that could solve the mystery. It seems that during a stop in Miami, Amelia Earhart had tapered over a broken window of her Lockheed Electra with a 48 cm x 58 cm piece of aluminum. The piece of aluminum that was found corresponded in size and shape to that window.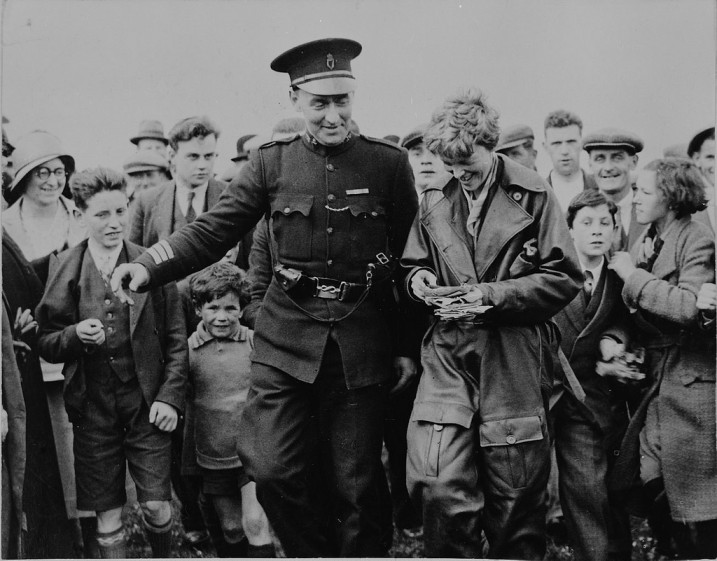 In the photo
: Amelia Earhart, after landing in Londonderry Ireland. 1937
Thus, despite the unfortunate fact that the atomic number of aluminum is 13, aluminum provided the last tassel in the history of the now famous woman pioneer, solving the mystery of her disappearance. Or another way to put it: a piece of aluminum provided one of the earliest swings at that glass ceiling. Does the medium matter? Yes, it can. Earhart's endeavor is characterized by an aura of mystery, innovation, and excitement partly due to the novelty of aerospace at the time.  The physical vessel crashed and disappeared but her story echoes through history as a defining moment early in women's rights movement.
In addition to helping define the lost narrative of past stories, aluminum is the foundation of the product that connects our narratives in modern society, the mobile phone. The internet has fundamentally changed society socially and in terms of organization, allowing for a constant exchange of ideas in addition to instant access to information. We are now able to organize our lives through our timelines and online profiles, outsourcing our memories. These moments are captured and uploaded via our handheld windows into the internet– our cell phones, mobile phones, handys, etc.  Specifically, the latest iPhone 6 contains 26 g of aluminum.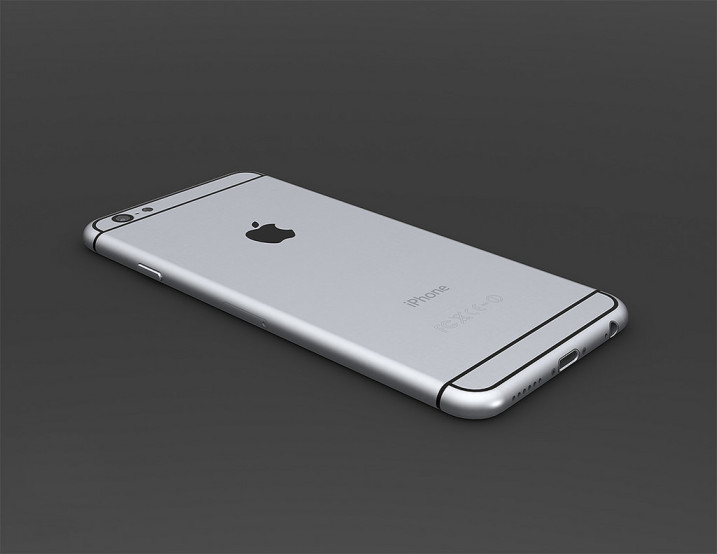 The physical interface of modern human connection is largely facilitated through aluminum. Often overlooked, it is important for us to also realize that materials define the identity of our everyday products. Luckily, our idea of functionality has evolved to also include previously ignored environmental externalities. This has fundamentally changed our perception of aluminum to make products recyclable in the wake of increasing environmental awareness; consequently, it has pushed us to incorporate more aluminum into consumer products.
Aluminum is 100% recyclable, and nearly 75% of all aluminum ever produced is still actively being used and recycled today. Furthermore, secondary aluminum production via recycling is approximately 95% less energy intensive than primary production from mining. Consequently, aluminum is the most valuable material in recycling bins around the globe. In fact, recycling one aluminum can saves enough energy to listen to an entire album on an iPod.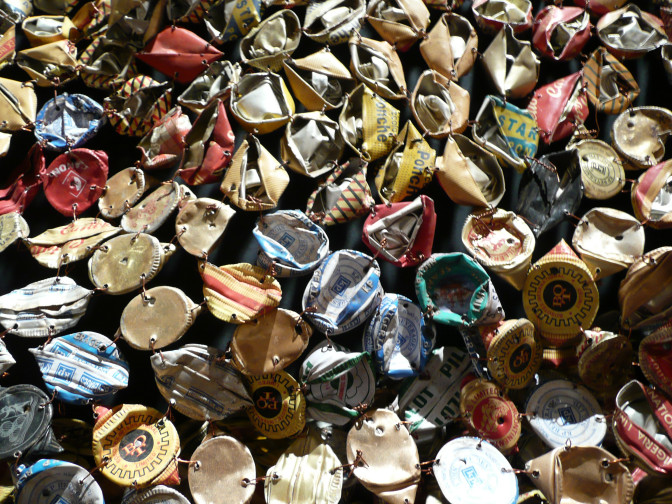 These figures are particularly important because too often recycling turns into down-cycling. Down-cycling is an open-loop process in which the product trying to be recycled is degraded and eventually arrives at a landfill. Amidst global change, it is essential to safeguard our future by utilizing environmentally friendly products in addition to closed-loop sustainable systems.
Aluminum is a material that meets these needs. The aluminum fabrication will therefore, be vital to future green infrastructure and sustainable community design. Innovative design and sustainability will inevitably make aluminum the bones of our communities, part of our homes.
Incorporation of aluminum may also lead to a level of energy independence. Studies suggest that solar panel efficiency may be improved by 22% by using aluminum studs in the design. Aluminum is more efficient at reflecting light into the absorption layer of solar panels; therefore, may play an important role in helping to expand solar energy projects into our communities.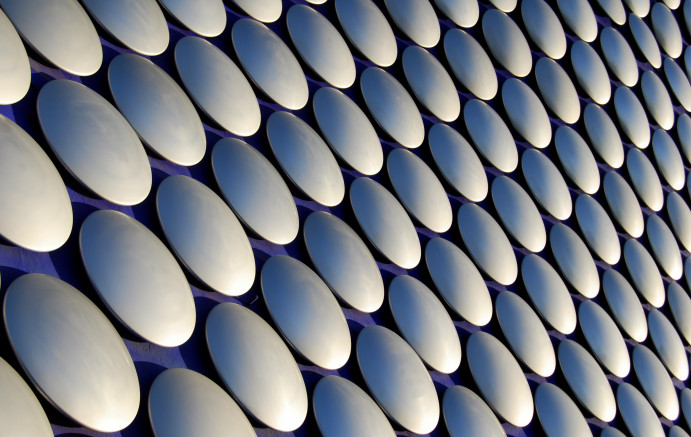 In the photo:
Selfridges Building, Birmingham by Future Systems architect. It has 15,000 anodised aluminium discs mounted on a blue background.
Materials play an important role in defining past, present, and future narratives of the human experience. The physical and chemical properties of aluminum will continue to facilitate our relationship with the element as we aim to innovate and design to safeguard our future threatened by climate and global change.