The rising demand for transition minerals, deemed crucial for renewable energy technologies like batteries, solar power, and wind power, poses a significant challenge. Recent data reveals a stark reality: Globally, 54% of the mining projects that involve minerals used in renewable energy technologies are located on or near Indigenous lands and territories.
These projects involve approximately 30 minerals, crucial for the production of renewable energy systems. In the United States, a significant percentage of key minerals– 97% of nickel, 89% of copper, 79% of lithium, and 68% of cobalt–are found within 35 miles of Native American reservations. This concentration of mineral resources in Indigenous territories raises important questions about the impact of mining activities on the lives and survival of Indigenous Peoples. Disturbingly, there have been 495 reported human rights allegations against companies involved in transition mineral extraction over the past decade, demonstrating the urgent need for Indigenous rights protection.

The dominant narrative as told by mining corporations and electric mobility companies suggests that increased mining is essential for the green transition and will lead to a just transition for all. However, this narrative fails to address the environmental and human rights concerns associated with traditional mining practices. Open-pit mines and water-intensive extraction methods continue to pose threats to the environment, climate, and well-being of all people, including Indigenous Peoples.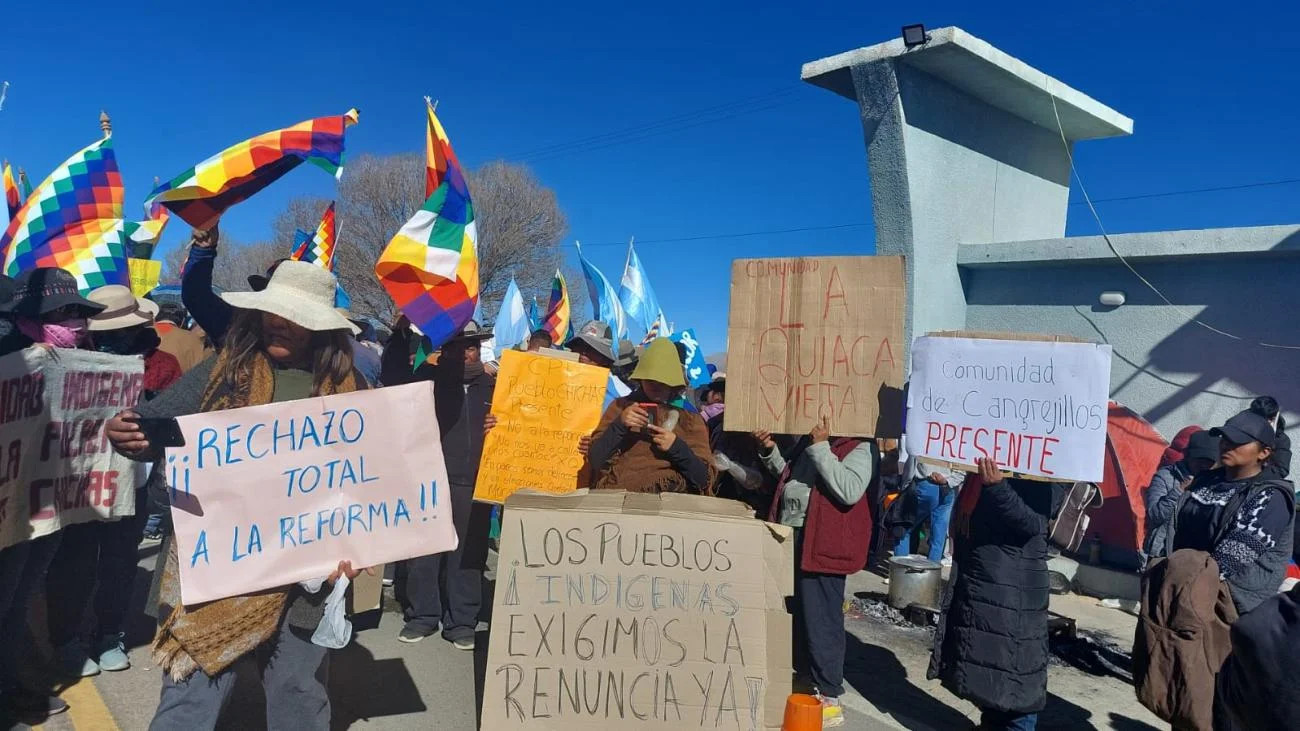 Historical and recent experience has shown us that the extraction of minerals from Indigenous territories almost always occurs without the Free, Prior, and Informed Consent of the affected communities, violating their inherent rights. International agreements, such as the United Nations Declaration on the Rights of Indigenous Peoples (UNDRIP), recognize and protect Indigenous Peoples' rights, including their right to self-determination, cultural integrity, and land ownership. However, the implementation and enforcement of these rights remain a challenge, leaving Indigenous communities vulnerable to the negative consequences of extractivism.
A trusted Elder once told me: "Pay attention to intention. There are many big, shiny, and new things, but most of them are just reinventions of the same old." The "same old" is the centuries-old mindset and intention to extract and exploit. It can come in shiny packages, but the core of it has remained the same— extractive. In many Indigenous cultures, we are taught from childhood to take only what we need, leave some behind so it can regenerate itself, and think seven generations ahead. In many Indigenous worldviews, regeneration, sharing, and giving back are at the core of harmonious and true sustainable living. 
---
---
As Indigenous communities are continuing to uphold and practice their values, ways of living,  and worldviews, they are also standing up in defense of their lands, territories, and ecosystems. In October 2021, Q'eqchi' communities on Lake Izabal, Guatemala, rose up in a peaceful protest against a nickel mine, which, over many years, has contaminated their water.
In the Russian Arctic, the world's largest nickel producer, Norilsk Nickel (Nornickel), spilled 21,000 tons of diesel into the Ambarnaya River in May 2020, decimating the fishing grounds of the Dolgan, Nenet, Nganasan, Evenk, and Enet Indigenous communities. In the Democratic Republic of Congo, a country that hosts more than 70 percent of the total cobalt global reserves, human rights groups have been reporting on human rights abuses including child labor and unsafe working conditions. In the United States, Atsa Koodakuh wyh Nuwu (People of Red Mountain) are protesting the Thacker Pass lithium mine in Nevada, citing the harm it would cause to their ancestral burial sites, water resources, and local wildlife. And the cases are mounting.

The term "critical minerals" is often used to highlight the importance of certain minerals for the transition to a green economy. However, the Securing Indigenous Peoples' Rights in the Green Economy (SIRGE) Coalition, a group formed by several organizations – Cultural Survival, First Peoples Worldwide, Batani Foundation, Earthworks, and Society for Threatened Peoples, has chosen to refer to them as "transition minerals" to challenge the narrative pushed by the mining industry and to emphasize instead the critical roles of water, land, and the well-being of people.
The SIRGE Coalition, dedicated to advancing Indigenous leadership and securing Indigenous Peoples' rights in the green economy, calls for the operationalization of Free, Prior, and Informed Consent (FPIC), as outlined in the United Nations Declaration on the Rights of Indigenous Peoples. FPIC ensures Indigenous Peoples' participation and consent throughout project development and implementation, providing a crucial safeguard against rights violations. Policymakers should incorporate mandatory requirements to respect Indigenous Peoples' rights, including FPIC, into policies prioritizing the transition to a green economy.
SIRGE also advocates for companies to implement respect for Indigenous Peoples' rights throughout their supply chains. The coalition advocates for true solutions that prioritize justice, human rights, self-determination, and Indigenous Peoples' rights throughout the transition process.
The SIRGE Coalition has outlined several goals to address the challenges faced by Indigenous communities. These goals include centering Indigenous Peoples' leadership, championing their priorities in the green economy, enacting policies that incorporate FPIC, environmental and social safeguards, compelling companies to respect Indigenous Peoples' rights throughout their supply chains, and empowering Indigenous communities to pursue their self-identified priorities in the green economy.
Building a renewable energy future for all requires a set of solutions with a human rights-based approach being at the heart of this transition. Some of the solutions proposed by the SIRGE Coalition include reforming antiquated laws and improving existing standards, such as the 1872 US Mining Law, to ensure Indigenous rights are protected. This law, which governs mining activities on federal lands, is outdated and fails to account for the environmental and social implications of mining. 
Another opportunity is presented through a robust legislative approach requiring a more human rights-focused and environmentally conscious framework in its legislative initiatives in the European Union. Such an approach has the potential to transform the EU legal system and move the human rights and environmental due diligence processes from voluntary audits, certification, and the area of so-called soft law to one of legal accountability for non-compliance with international and national law, i.e., hard law. Regardless of the region, reforms must prioritize Indigenous rights, establish stronger environmental regulations, and include mechanisms for meaningful consultation and consent.

Responsible recycling and recirculation of minerals offer significant potential to reduce the demand for new extraction. Many minerals used in renewable energy technologies can be recycled and reused, reducing the need for additional mining. Developing efficient and sustainable recycling systems, coupled with responsible mineral sourcing, can help minimize the environmental and social impacts associated with extractivism.

Additionally, reducing mineral demand through measures like decreasing car dependency and investing in low-carbon public transit can lead to cleaner, more equitable technologies and systems. Research into battery chemistries and investments in alternative transportation options can help reduce the reliance on mineral-intensive technologies while promoting sustainable mobility solutions.

While the global pursuit of a green transition is deeply necessary, it is essential to address the unintended consequences it can have on Indigenous territories and communities if carried out irresponsibly. The increasing demand for transition minerals has resulted in a new wave of extractivism, violating the rights of Indigenous Peoples and posing environmental threats. It is crucial that as a planet, we do not swap the environmental crisis caused by fossil fuels for a different environmental crisis caused by intensive mining. To achieve a just transition, we must challenge the dominant narrative and adopt inclusive and sustainable practices.
Supporting Indigenous communities, respecting their rights, and exploring alternative solutions are key steps toward building a renewable energy future that leaves no one behind. Governments, corporations, and civil society organizations must collaborate to ensure the implementation of policies and practices that prioritize justice, human rights, and the well-being of Indigenous Peoples.
By centering Indigenous leadership, embracing the principles of Free, Prior, and Informed Consent, and pursuing truly sustainable solutions without resorting to replacement extractivism and 'silver bullet' approaches, we can strive for a just transition that truly benefits all, while safeguarding the rights and territories of Indigenous Peoples
---
Editor's Note: The opinions expressed here by the authors are their own, not those of Impakter.com —  Featured Photo Credit: Cultural Survival.