The apparel industry is perhaps the oldest and most important industry in the economic history of the western world. In fact, unidentified bird bones have been found to be used as sewing needles as early as 50,000 BC.
Throughout history, humanity has created textiles and garments by hand-weaving various animal and vegetable fibers together to craft unique and long-lasting pieces.
The beginning of fast fashion
This notion of slow, hand-made fashion continued until the Industrial Revolution, which saw huge shifts in both the production and quantity of garments made with the introduction of modern technology.
Fashion was the first industry to be mechanized, due to the high amount of labour required to produce textiles and garments.
With the invention of sewing machines and cotton gins, clothing companies were able to considerably accelerate the manufacturing process.
This resulted in the mass production of clothing, allowing fashion brands to simplify patterns, improve affordability, and increase the frequency of changes in designs. Fashion became a commodity of self-expression rather than simply serving a practical purpose. 

Who came up with fast fashion? How did the fast fashion industry start?
As a result, "Fast Fashion" became the high-street norm in the late 1990s when brands such as Zara and H&M started producing affordable versions of outfits and styles seen on catwalks worldwide and selling them at a high volume within a two-week turnaround.
The industry boomed, and technology continued to evolve to allow consumers to order from their favourite brands with one click and from the comfort of their home.
The emergence of online shopping resulted in altered buying behaviours and consumption patterns, making fashion even more accessible to everyone.
 …it can take more than 5,000 gallons of water to manufacture just a T-shirt and a pair of jeans. 
Nowadays, around 150 billion garments are produced each year, despite a world population of 7.5 billion. The fashion brand Zara, a subsidiary of Spanish group Inditex, produces around 65,000 designs per year. For context, an average clothing company produces up to 5,000.
Whilst the Fast Fashion phenomenon has certainly accommodated consumers across the social spectrum, the supply chain models behind the brands tell another story.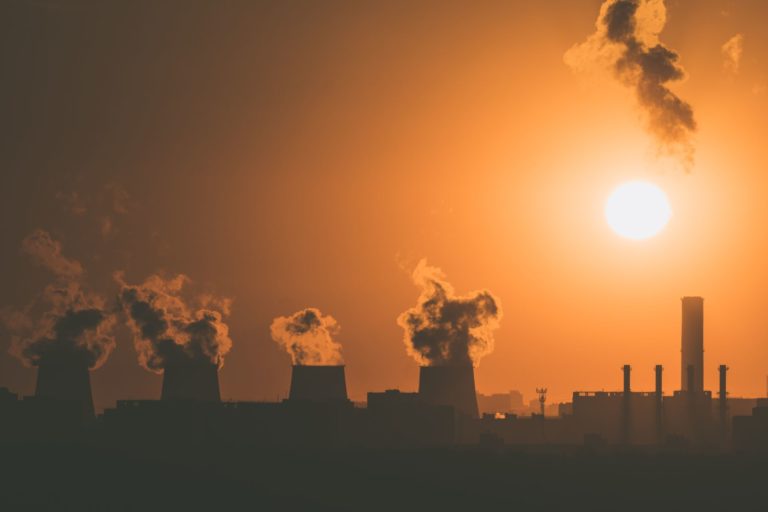 Is fast fashion the worst thing for the environment?
Since the rise of Fast Fashion, the apparel industry is amongst the most damaging industries for the environment. According to Earth.org, it is responsible for 10% of global carbon emissions annually; which is five times higher than the aerospace industry.
In Ellen Macarthur Foundation's report 'A New Textiles Economy' (2017), it is estimated that 1.2 billion tons of greenhouse gas emissions originate from textile production. Despite the common belief, these alarming numbers are not only linked to manufacturing processes but moreover, to the rise of online shopping platforms like ASOS. They propose a free-return policy, which further encourages consumption, contributing to our global increase of carbon-emissions.
ACTA's founder Camille Reed explains that one-third of the online clothing purchases that are returned will be sent to waste, as returned items typically need to be inspected, commercially cleaned and repackaged, a costly process that significantly reduces profit.
As a result, according to the Environmental Protection Agency, some 12.8 billion tons of clothing are sent to landfills every year. Due to the high volume of water required to produce garments, the industry also represents 20% of global wastewater each year. 
In fact, the amount of water wasted is staggering:
it can take more than 5,000 gallons of water to manufacture just a T-shirt and a pair of jeans.
The contamination of local groundwater has a disastrous impact on the surrounding ecosystems and biodiversity.
Why is fast fashion so unethical? The answer is human Rights violations
In addition to catastrophic environmental consequences, the apparel industry has been shown to often violate basic human rights. In order to maximise profit, Fast Fashion companies often employ their garment workers with minimal to no regard towards their health and safety, in exchange for far too little wages. In fact, online shopping giants like Pretty Little Things and its parent company Boohoo market items at 0.50£, which raises the question: How can workers be paid fairly when the overall cost of the product is so inexpensive? 
With Black Friday discounts reaching 99% of the initial price, the companies faced severe criticism in November 2020 on social media over how it could keep its promises to pay factory workers fairly when charging such prices. A report in The Sunday Times states that workers making clothes for the company in Leicester were being paid as little as 3.50 pounds ($4.38) an hour, a discovery that Home Secretary Priti Patel claimed to be appalled by. As a result, there was an increased pressure directed at companies to improve safety and implement greater ethical measures.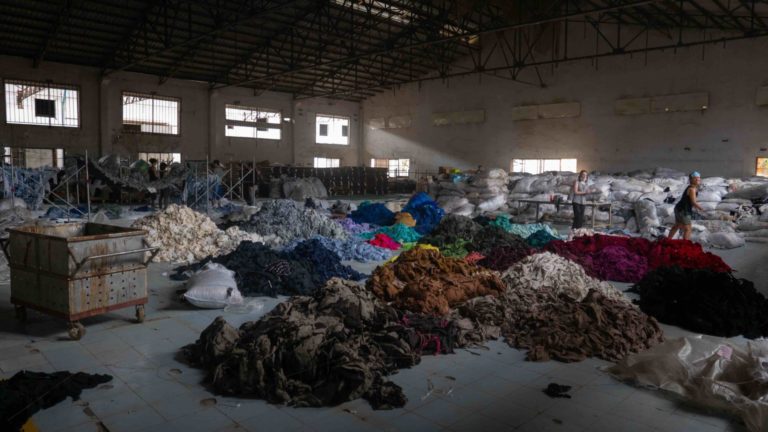 Sustainable fashion counterattack
Despite the disastrous consequences, the apparel industry is not entirely negative.
With social media users and international organizations like Clean Clothes Campaign expressing outrage over human rights violations and environmental damages caused by Fast Fashion, the industry is seeing a growing number of sustainable initiatives and ethical clothing brands. 
Patagonia is considered one of the world's most sustainable clothing companies.
It is an American brand that specialises in outdoor apparel, presenting a unique approach to fashion through the monitoring and publishing of its supply chain information. In addition, donating one percent of profits to environmental organizations, and creating a website called Worn Wear to resell used Patagonia clothing as a means of reducing waste. Additionally, they are continuously working on developing sustainable materials to replace traditional fabrics, while seeking to raise awareness around several environmental issues via the blog called "The Cleanest Line". 
Similar sustainable brands have become increasingly popular as a result of the growing environmental movement and climate change awareness, such as Boden, Pact, or the french trainers brand Veja, which uses eco-friendly materials to reduce their environmental impact and limits the number of chemicals, water and wastewater used in production. 
---
---
Furthermore, the industry has seen a considerable surge in certificates and standards that recognizes sustainable practices across the supply chains. 
We need more sustainable fashion standards
For example, the organization Textile Exchange proposes various standards, such as the Responsible Wool Standard which  addresses the welfare of sheep and the land they graze on, and the Responsible Down Standard, which ensures that down and feathers come from animals that have not been subjected to any unnecessary harm.
The Global Organic Textile Standard also proposes an international textile processing standard that certifies organic fibres, including ecological and social criteria, backed up by independent certification of the entire textile supply chain.
The Fashion Transparency Index is another tool that aims to incentivise and push major brands to be more transparent, and encourage them to disclose more information about their policies, practices and supply chain. 
Other informal sustainable clothing practices, such as exchanges or second-hand purchases as proposed by the platform Vinted also appear to be more and more popular, as sustainability slowly becomes a new trend amongst fashion enthusiasts who wish to reconcile their clothing needs with their desire to mitigate climate change. 
The 'Year of No New Clothes' challenge is another commitment that encourages individuals to move away from a consumerism-driven lifestyle and avoid new purchases for a whole year, as a personal stance against the Fast Fashion brands.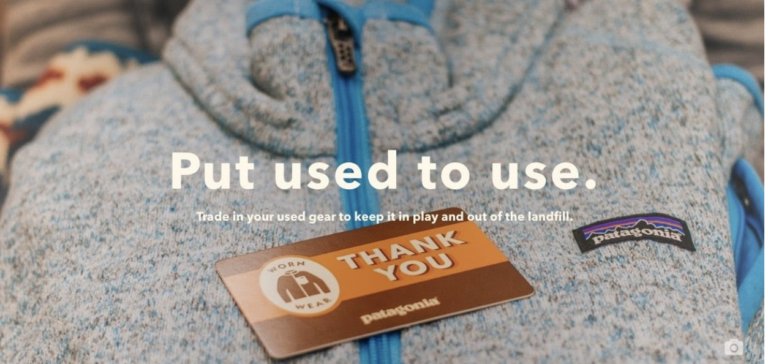 What lesson the origins of fast fashion have taught to sustainable brands
Fast Fashion is based on maximising profit at the planet and people's cost. It has shown to be dramatically threatening our ecosystems through its high carbon emissions and waste, as well as regularly violating human rights. However, whilst Fast Fashion has had its momentum over the past two decades, the phenomenon is slowly declining. The growing awareness of the climate crisis and poor labour conditions has increased pressure on major clothing brands to drastically alter their supply chain policies and implement sustainable practices.
In order to help consumers identify well-governed Fashion brands and shop responsibly, the Impakter Index provides sustainability ratings by analysing and reporting the Corporate Social Responsibility performance of the Top 100 Brands. By analysing specific data such as the holding of sustainability certificates, awards, and the brand's compliance to the UN Sustainable Development Goals, the Impakter Index helps consumers make conscious choices and promote the rise of sustainable purchasing. 
Consumers may also discover that some brands they thought were reliably eco-conscious and socially responsible are not living up to their claims. It is often difficult to distinguish between fact-based claims and overblown ones that are simply marketing ploys. This is where the Impakter Index comes in and helps consumers in their decision-making, so that everyone's consumption becomes more responsible in terms of both social justice and the environment.
Have you ever wondered how sustainable some of your favorite brands are, like Nike or Adidas? Check out our Sustainability Index here. 
— —
Sources
---
Editor's Note: The opinions expressed here by Impakter.com columnists are their own, not those of Impakter.com — In the Featured Photo: Woman going through apparel pieces. — Featured Photo Credit: Karolina Grabowska